Look for the 2020 Smart Meetings Award winners in the March issue and register today to meet them at the Smart Women in Meetings Summit at the Ritz-Carlton Denver April 23.
When Smart Meetings CEO Marin Bright hosted the first Smart Woman Summit in 2016, she couldn't imagine the dramatic changes coming to the world and the meetings industry. She only knew that it was time to carve out a place to celebrate the achievements of inspirational individuals and empower their success by connecting them with experts and peers who could support them in their individual quests.
More: Smart Meetings Announces Winners of 2019 Smart Women in Meetings Awards
As we approach the five-year anniversary of this momentous occasion, Smart Meetings asked some of the women honored at that event what has happened in their lives, careers and the world since they walked that stage. Check out their responses.
Leanne Andrecyk, CEM, managing partner, ZedEvents Great Productions: I continue to grow my business and have expanded our strategic consulting service offerings. I am proud to say we are now a fully virtual operation providing flexibility to our team and on-site personal service to our clients. Since the awards, I decided to share my knowledge and spent some time teaching at a private college. Most recently, I was asked to join the Program Advisory Board for our local community college that now offers an advanced diploma in event management. I had the fantastic opportunity to be part of the event execution team to oversee a VIP meet and greet experience with Barrack Obama, who came to Halifax this past year, in celebration of the 70th Anniversary of the Nova Scotia Cooperative Council. It is, by far, my new career highlight. Personally, I have embraced my 50th birthday milestone, vacation and travelling and take every opportunity to wander the world with my husband and daughter.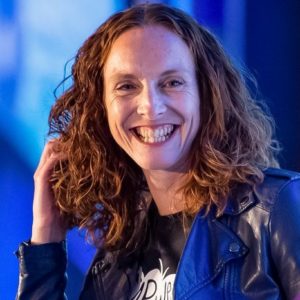 Marie-Claire Andrews, manager, Wairarapa Economic Development Strategy, founder, 3mile.nz and president, Association for Women in Events: I've been on a huge personal journey. I moved from the city to the country, married my sweetheart of more than 20 years in Vegas (at the end of IMEX, of course!), fought and won my first and only boxing match and passed the 40-year mark! Professionally, I handed over ShowGizmo to a new CEO, helped establish the Event Tech Tribe, opened a co-working space and joined Association for Women in Events (AWE). Within that organization I moved from volunteer to board member to vice-president to president in four years. Such is the opportunity within our awesome team! I've watched our industry face up to the realities of the barriers that women face with a spotlight shined on them via my friends and colleagues leading the #meetingstoo movement and the Sexual Harassment task force. But there's still more progress to happen—and sooner rather than later under my watch, I hope. We're working on research this year to establish the true situation for all those who identify as women in our industry and once we're armed with that, buckle up! It's going to be quite the ride of change.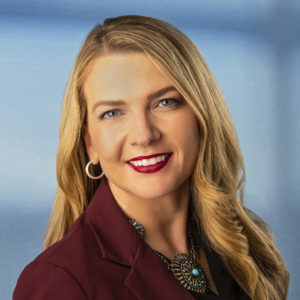 Tania Armenta, president and CEO, Visit Albuquerque: In a highly competitive and fast-paced environment, I've been reminded of the value of making the process as simple as possible for planners. We see more meeting planners looking for a place that offers a new and different experience along with a growing interest in mid-sized cities. There has also been increasing interest in the intellectual capital that a destination offers. This has been great news for Albuquerque as we are uniquely positioned to deliver a genuinely different experience with our distinct culture, climate and landscape along with our abundance of intellectual capital. Our key to success over the last few years has been increasing planners' awareness of Albuquerque.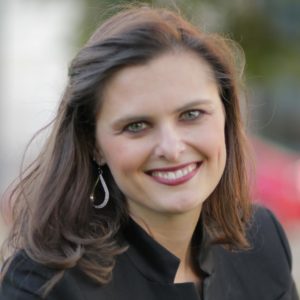 Holly Duckworth, stress reduction specialist, CEO of Leadership Solutions International and author of Everyday Mindfulness: I have learned perseverance. Life is a journey with many paths. Some roads open to freeways and others to dirt trails. Keep going. In order to become anything in our personal and professional lives, we must remain mindful of what you are here to create with your life and keep that front and center. That means sometimes we say, "yes," and other times we must say, "no." Believe in yourself; listen to that still small voice in you; and move in the direction of your dreams.
As a Trailblazer for mindful leadership working to build not only a business but an industry, many things have evolved in my work. Now the author of four award-winning books on mindful leadership, personal development and mindful sales, I am expanding my offerings beyond keynotes. I am thrilled to have a vibrant private and group coaching program for executives who desire mindful time in their work lives that transforms their home lives. In response to customer requests and expanded global work, I have returned to my corporate branding Leadership Solutions International. Our world clearly needs solutions now more than ever to new problems being created each day.
My 2020 word is "alignment." I am continuing to lead the mindful leadership movement with a renewed commitment to the need for professionals to recognize that we must be better humans in business. We are in fact, human beings, and not "human doings." I am simply sick of industry friends suffering from divorce, cancer, suicide, stress and diseases. I am looking to align with partners who want to be a part of the C-Suite Mindful Leadership Thought Council, continue to grow my podcast audience, and invite transformative discussions on how to lead businesses with less stress and more mindfulness.
The events industry has become more competitive. Women are self-pressuring ourselves to do the 24/7/365. We are hammering hard on the glass ceiling, but we still struggle to push the doors wide open. I think the pressures are greater as women are "supposed" to lead at home and at work. My wish would be that we, as "Smart Women" award winners, allow ourselves to be more authentic with the stresses and joys of this industry and help it become a sustainable place for more women to make a good income and impact.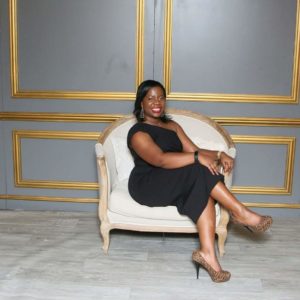 Shameka Jennings, director of meetings and partnership development, National Coalition of STD Directors: Back then, I was in my first association role as education and programming manager for a D.C.-based health education association. I was in the beginning of my career and didn't know where I would be going in my career, but I knew I loved what I did. And when I received the acknowledgement from Smart Meetings, my mindset and goals shifted to a grander scale of not only being a value to my organization, but to the events industry. Reflecting on my career since that point, I have two lessons that got me to where I am today. First is the importance and power of having a community and of speaking up.
Studying psychology in undergrad, I learned that a sense of belonging is an innate human quality. The events community is by far a curation of some of the best people the world has to offer. By attending events and participating in committees, I feel like I'm becoming the best version of myself because I've found of group of like-minded individuals who I can connect with, learn from and enjoy.
Secondly, I've learned over the course of my career that it is important not only to speak up, but also advocate for yourself and tell your own story. It's important to speak up in meetings, share ideas, ask questions and know your worth. As women, it's been imposed on that we need to "sit and look pretty." I have been able to transcend the organizations I've worked for by rising my voice and introducing and implementing new ideas as well as creating more efficient strategies to reach our members and company culture. I've learned speaking up is a great tool to navigate my workspace.
I've also seen a momentum shift thanks to movements for women within the industry. Women across the industry are coming together to learn from one another and gaining the confidence to raise their voice to make a difference within the industry. It's been inspiring to see and I'm excited to be along for the ride.
I am now a director of meetings, three-time Smart Women in Meetings awardee, recipient of multiple other recognitions, a past board member of AWE, and active member of the industry and events community. I can honestly say that a lot of it started with this recognition, giving me the confidence to live this award and truly become a smart woman in meetings.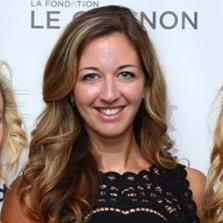 Marie-Michèle Thibault, account manager for Marriott new builds and transitions in the Americas: A lot has changed in my life. I am still working in hospitality, but now focused on marketing, which is my true passion. I am currently in charge of all Marriott openings in Canada (including all brands) for everything as it relates to field marketing. I also have a couple of projects in the states. I had the chance to open 15 hotels last year!
I have learned to think big. I never thought I would be working outside of my own city. It was always a dream for me to work on international projects, but in the past 5 years, I realized that everything is possible—even your craziest dreams. With the right attitude, determination and dedication, nothing can stop you!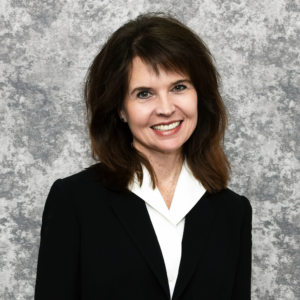 Terri Woodin, vice president of marketing and global meetings, hotel site selection and contract negotiations expert, Meeting Sites Resource: I feel women are more aware of the differences of how we are perceived and how we have to do things differently to get a seat at the C-Suite table, on boards or in our own organizational structures. More women believe they have earned the skills, education and made the contributions to aspire to these positions.
I have learned that new paths require a cultural shift in mindset, which can be like turning the titanic. Being focused, knowledgeable, engaging and doing all the follow through will get you where you want to be. There are not hard barriers like there used to be, so the mindset is shifting. What better time to be reaching new heights than when the window is opening wider than ever before?
I am currently vice president in my role at Meeting Sites Resource and I am on track to become senior vice president. I will continue to serve on the Michigan State University, The School of Hospitality Business Alumni Association Board where I mentor students, teach in the classrooms, work with professors on the curriculum and guide students on their interviewing skills and resumes to obtain internships and after-graduation positions. I was just selected to serve on the 2020 MPI Global Young Leaders Advisory Council where we assist in the development of strategy and project plans designed to connect young leaders with MPI chapters and MPI global offerings that support the transition from student to industry professional. I work with my local Rocky Mountain Chapter of MPI on a student scholarship fund that I created to help students attend local educational events to learn and connect with industry professionals.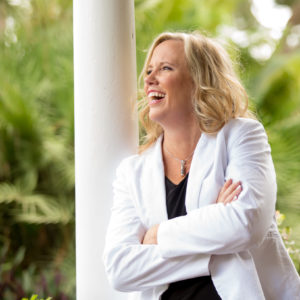 Shawna Suckow, speaker, author and founder, The Buyer Insider and Senior Planners Industry Network (SPIN): Change for women always goes at a glacial pace, but we are starting to see cultural shifts. It takes a long time for those societal changes to reach the regular gal. I am starting to see women speakers stand up against the "manel" (all male panel) and planners booking more women speakers as keynotes. There's also more social media shaming those who shame women, which I love. In general, it also feels like there's more of a push for women to support other women, rather than compete or tear each other down.
In the past five years, I've learned that chasing the almighty dollar is less important than being there for my kids. My daughter left for college, my son is a high schooler and I can never get those years back. I've learned that more is not always better. Being present, mindful and intentional is better.
What is next? I've rolled out a new closing keynote called "Your Best Day," and I'm writing the companion book now. It's a major shift from the topics I've spoken on for years. I'll still speak on sales/trends/consumer behavior, but this session is half goal setting from the conference, while the other half is about how to be more intentional at work and life.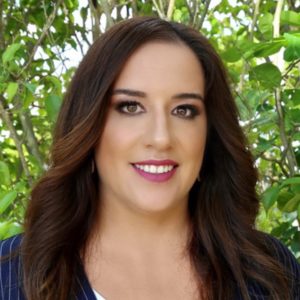 Jennifer Lucio Vargas, president and CEO, 305 Communications & Events: The last five years have been some of tremendous growth both personally and professionally. I have been recognized twice amongst the top 500 industry professionals and have been featured in several national publications.  My business has grown from a focus on mostly minority events to branching out to a lot of technology and cyber security-focused events, which as we all know is the future. The biggest lesson I have learned in the last five years is to prioritize quality over quantity in terms of the work I do. If the client/job/event is not right for me, I now know it is OK to walk away and leave the door open for another opportunity. Personally, I got married and a few years ago welcomed the pride and joy of my life—my son Lucas!
When I began my career in the meetings industry, I didn't have a lot of women in events to look up to and the majority of my events were male-dominated in terms of content and attendance. In the last several years, I am starting to see the emergence of females in all arenas. They are no longer seeking a seat at the table; they want to head the table. Speaker-wise, they can be found on stage—sometimes as keynotes others in all female-driven panels. A lot of our events offer a women-focused component/track and the landscape of attendees has almost gotten to a 50/50 in terms of male versus female attendance. I have focused on connecting with these women who participate at my events, and it helped me grow as my relationships and my confidence as a professional. It has also helped to expand my network as a female entrepreneur because there are so many individuals out there that don't understand the complexity of events and meeting management. I am often called on to offer my opinion, my advice and recommendations to improve upon existing events. It is also very important to me to empower the next generation of women by offering my perspectives and mentorship. I have been fortunate enough to take on some mentees and speak several times at my alma mater.
Biggest Lesson Leaned in the last five years: Never undervalue your work and expertise.
A Masterclass in Planning from Evelyn Hall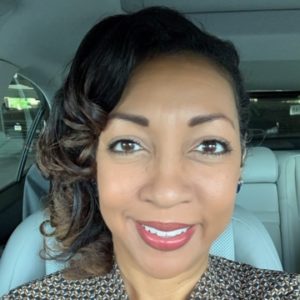 Evelyn Hall, executive assistant to The Chief People Officer and Chief Financial Officer, ABC Financial Services: Over the past few years, I have been getting better at my profession and positioning myself as a trusted resource for both internal and external customers. I'm seen as a Strategic Business Partner. I'm excited at what the future holds.
Planning and executing meetings/events/conferences is a huge challenge, but also a great opportunity to learn. Here are my takeaways in the past few years:
Creating landing pages prior to events is a definite benefit. Sometimes we begin promotions early and are not ready to share all the details. With the landing page, we are able to share basic information so that the people who are interested can sign up and receive regular updates.
Keep tabs on everything! Whenever possible, visit the venue in-person before booking. This gives a better feel of the space that a virtual tour won't be able to provide.
Find partners for sponsorships and event promotions. I seek out local partners, forums, meet-ups and LinkedIn groups to gain insight, best practices, etc.
Mobilize company assets. We utilize our social media platforms to engage the audience we seek at tradeshows. Even for community and employee events, it's a great tool using our social media pages on LinkedIn and Facebook.
Logistics! Have a clear action plan for everything that needs to be done before the event. Confirm all arrangements by phone and email. Remind everyone of the deadlines.
Screen the speakers. Just because a speaker is affiliated with a recognized brand does not mean they're going to engage your crowd. Make certain the speakers have the right domain knowledge and fit within the scope of your conference.
Assemble an amazing crew! Don't go it alone. We need people who observe the situation and proactively tackle issues that might arise during the event.
Always have a backup plan. Remember to prepare for the unexpected.
Finally, don't underestimate the importance of food! As planners, we must pay special attention to the meals served during the event. Survey attendees for food allergies, intolerances and preferences. Whenever possible, go with local food. It's fresh and tastes better.