The new year is here, and for many meeting professionals, that means getting back into the gym—for many people, much-needed after plenty of holiday eating—which can prove difficult with the constant travel and looming deadlines.
Luckily, we live in an age where fitness centers are located just about everywhere: Many hotels have them, and conversely, some gyms have hotels. In fact, one of the busiest locations on earth—airports—have them, albeit in short supply, but that is sure to change in the coming years.
See also: 8 Exercises You Can Do at Your Desk Every Day
These airports and airport hotels give you a way to pass the time—whether you made it to airport a bit too early or have a layover that's longer than you would like—and break a sweat while doing it.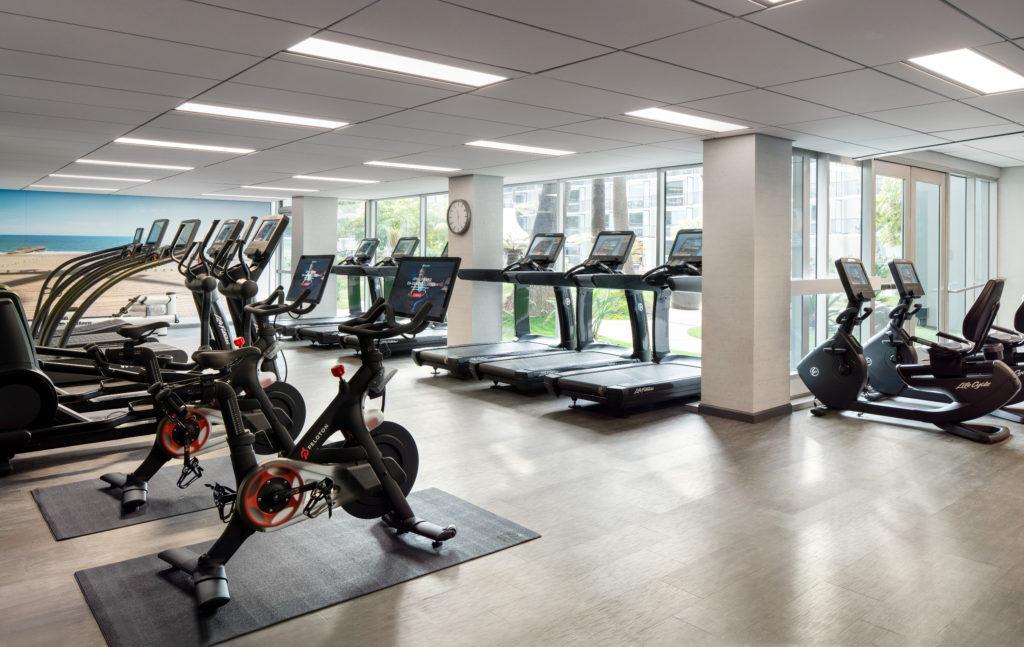 This hotel has undergone major renovations during the past few years. New to the fitness center are Peloton bikes, Woodway Treadmills, WaterRowers and a TRX system. Technically, the fitness center is inside of a hotel, but its proximity to Los Angeles International Airport (LAX) still makes it a convenient choice for travelers who want to get their body moving.
Sitting across domestic terminals 1, 2 and 3, and accessible by underground walkways, this health club at Chicago O'Hare International Airport (ORD) includes a steam room, a sauna, a pool and small locker rooms—for a small fee—in addition to cardio and weight machines, and free weights. ORD also has a yoga studio, which features soothing tunes.
This studio also is technically inside of a hotel, but notable for travelers. It features LifeFitness cardio machines, free weights and a heated pool, and costs $15 for travelers. Just like standalone Westins, the fitness studio's New Balance Gear Lending program rents out workout clothing and shoes for $5.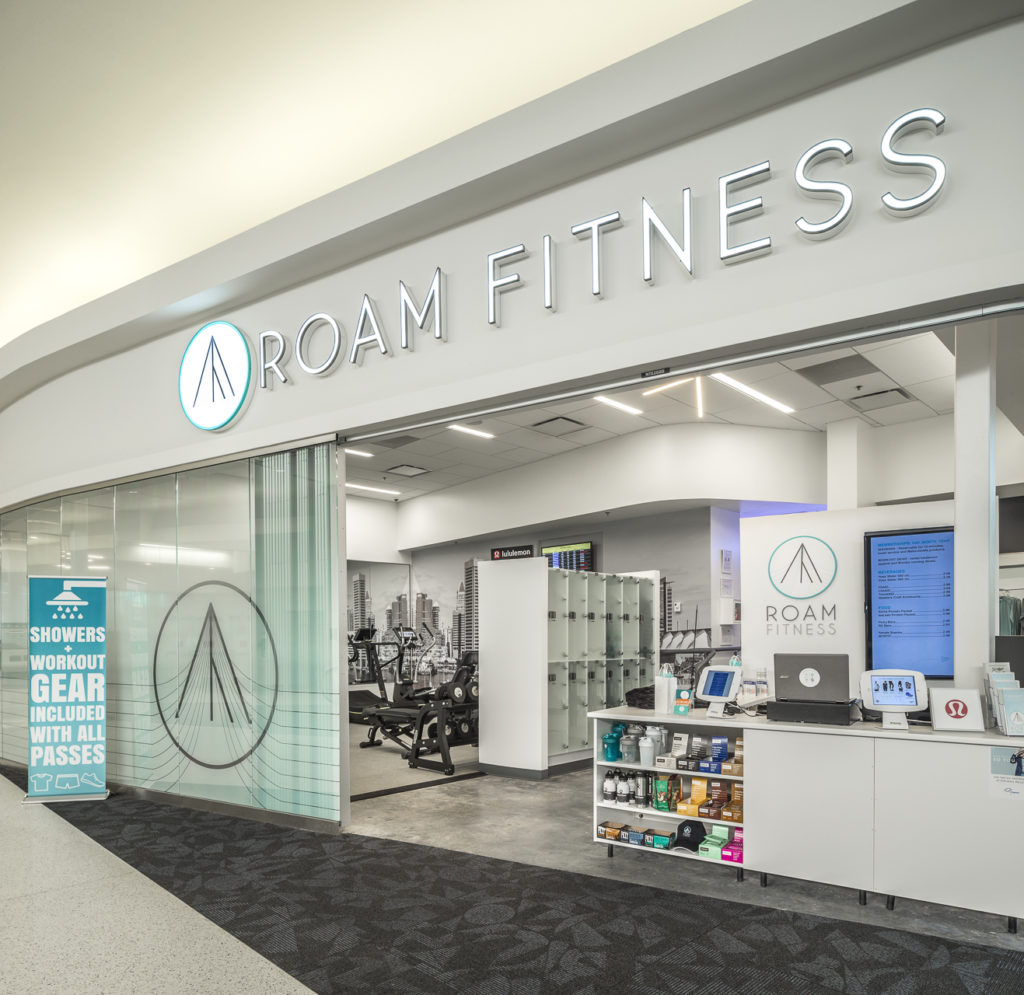 Concourses D and E at this airport are home to Roam Fitness Center, an Oregon-based brand, the first one to enter the airport market. If you forgot your workout clothes at home or don't want to get your clothes sweaty preflight, no problem. Roam lends Lululemon workout gear and Brooks shoes to travelers who want to work out. Day passes are $25, three-day passes cost $65 and five-day passes are $100; annual memberships cost $30 per month. Roam's second location will be inside San Francisco International Airport (SFO) and will share space with the already existing XpresSpa, and is looking to expand into more major airports in the United States. Roam is aiming to have 20 locations within the next five years.
Exercise machines not your thing? BWI also features two cardio trails, Terminal Loop—located at the terminal's upper level before security—and Concourse A/B Loop, both of which are 1K (.62-mile) roundtrip walks.
Guests at this property have complimentary access to its health club. With Fairmont's Fit on the Fly program, guests visiting on a more transient basis can purchase a $20 economy pass to have access to all the club's amenities, including weight machines, free weights, treadmills, the resistance pool, the sauna and the shower. Guests prefer to borrow clothing and shoes can upgrade to the premium $35 pass.