New York Gov. Andrew Cuomo recently announced that the $1.55 billion expansion of Javits Convention Center in New York City is set for completion in March 2021, exactly three years after the groundbreaking. He joined the project team and construction workers this week to put his signature on one of the last steel support beams to be laid.
The Javits Center was erected in 1986 and has been host to some of the nation's largest trade shows and conferences, bringing in an estimated $2 billion.
Pioneering Conference Center Sustainability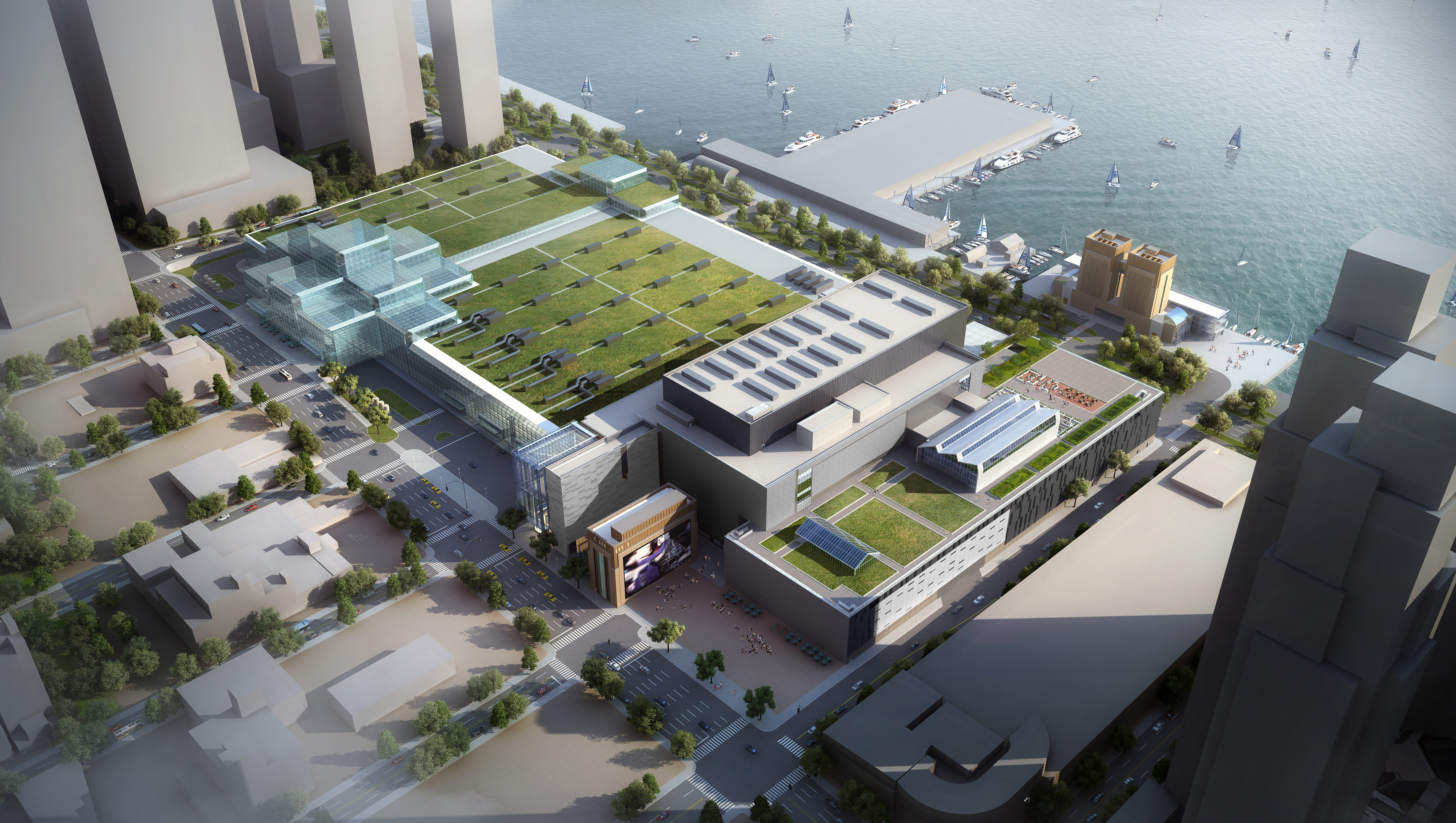 Renovations in 2014 included some of the center's pioneering sustainability efforts, such as its 7-acre green rooftop, which has become a haven for 29 species of birds and five species of bats amid an otherwise concrete jungle. In 2016, three bee hives were installed on the roof, and two more have since been added.
Related: How Cisco Built a Bridge to Sustainability
Some 2,500 ounces of honey was harvested in 2018, which was distributed to customers as well as used in the center's catering recipes. The green roof has substantially helped to insulate the building, and combined with other measures, has resulted in a 26 percent reduction in the building's energy usage. The live roof also retains 77 percent of area rainfall, mitigating potential issues from rainwater runoff.
New Expansion Benefits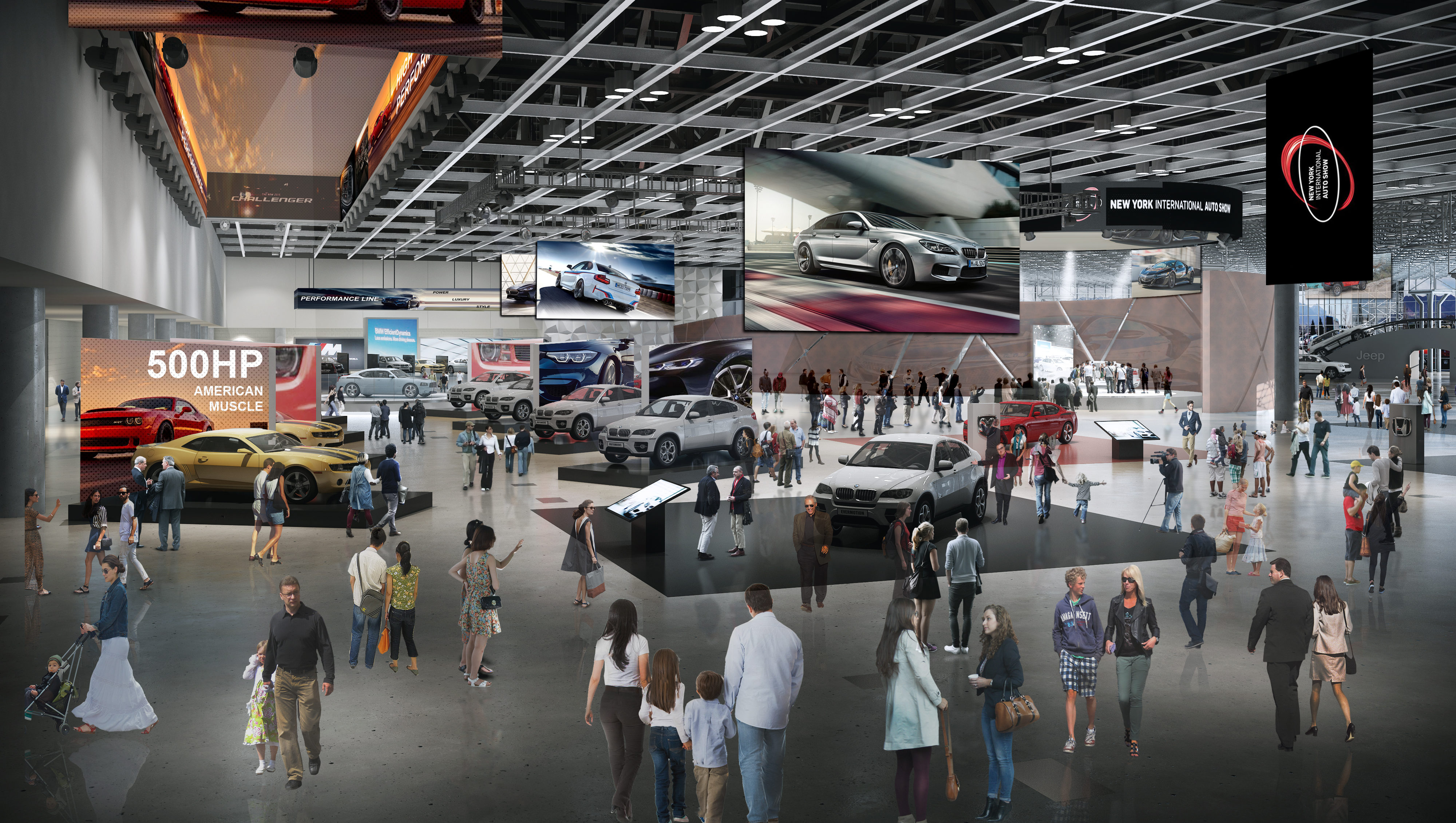 The expansion will add 1.2 million sq. ft. of total event-related space to the facility, including 500,000 sq. ft. of contiguous event space on one level, and a rooftop pavilion and terrace capable of hosting 1,500.
See also: NYC Challenges Planners to Lose Fear, Find Authentic Voices
Other additions include a four-level truck-marshaling facility to reduce area congestion and pollution. The green roof will see the addition of a 1-acre rooftop farm, expected to produce as much as 40,000 tons of produce for use in the convention center's catering.
"With so many jobs dependent on large-scale events hosted here, the Javits Center has become one of New York's most important economic assets, and this expansion will ensure it remains the nation's busiest convention center for generations to come," Cuomo said.
Normal Operations Continue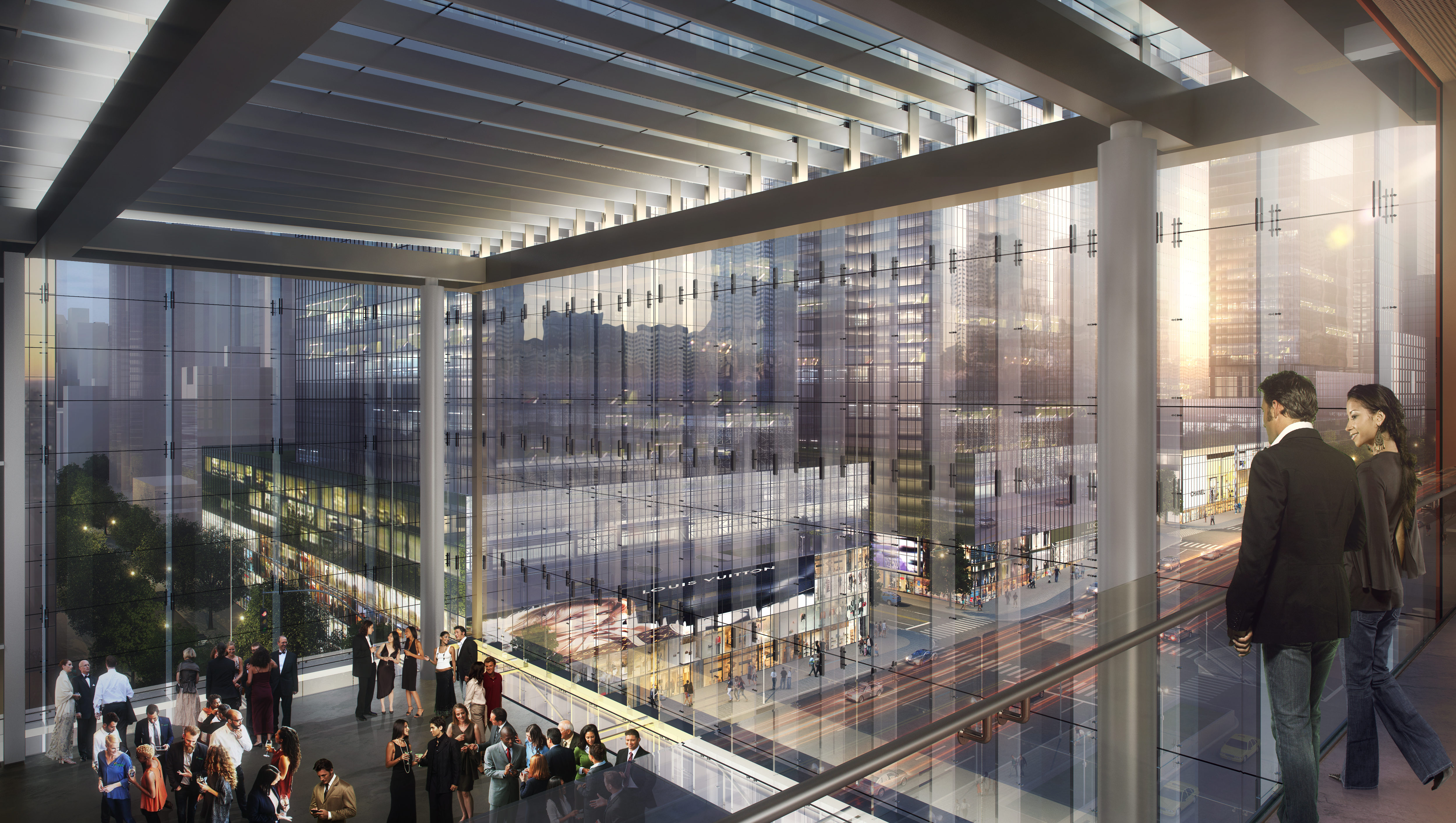 The construction has been carefully planned to avoid any impediment to the center's daily activities and events. The current four-floor structure has 760,000 sq. ft. of exhibition space and is proceeding normally with operations until the completed expansion. The first event upon full completion of the project will be the joint International Contemporary Furniture Fair and LightFair in May 2021, which will bring more than 40,000 design professionals to New York City.