The inaugural Smart Meeting California Summit brought together top event professionals in the state at Golden 1 Center in Sacramento. The focus was on connecting efficiently and meaningfully.
To that end, the day started with TED Talk phenom Amy Vetter, who shared her secrets for mindful technology and ended with a toast at Sierra Nevada Draught House. Couldn't make the landmark gathering? No FOMO; here are some of the lessons learned.
Visualize a High-Tech Human Touch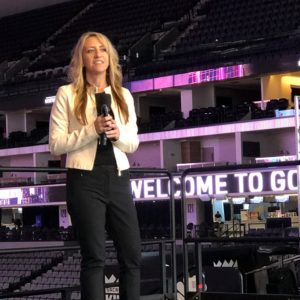 Technology and human interaction are not mutually exclusive. In fact, keynote speaker Vetter advocated for embracing technology and making it do the heavy lifting to create greater human connections. "Often, all the technology in our hands can make us feel alone," she said. But that doesn't have to be the case. Instead, she suggested letting innovations such as chatbots, communication apps and social media do the heavy lifting in the interaction department.
The trick to successfully overcoming objections is to select new platforms in a wholistic way. "If you adopt tech without thinking about human interaction, you are just creating stress," Vetter said.
She suggested thinking first about the problem that needs to be solved and whether a particular solution is the optimal choice. Then, put parameters in place about how to use it and verbalize what results you hope to see so you can later evaluate whether it is doing the job. And tell the team that you plan to test it for 30 days before measuring, to overcome resistance.
The CPA and owner of a yoga studio used the example of adopting the communication tool Slack in her business. She started by explaining what messages are best sent through the new platform versus email or text. Vetter said that if people blindly send to all three, this increases the number of messages she has to read, rather than simplifying her inbox.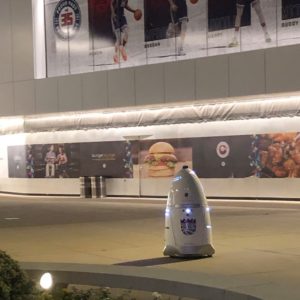 A month later, she asked for honest feedback about whether it had the effect of increasing camaraderie and reducing time spent returning emails. She knew it was a hit when the biggest objector in the group started suggesting taking conversations to Slack.
In the end, "you need to communicate with clients and employees in the way that is most convenient for them," Vetter said. That is why she adopted Google Translate to reach new audiences and transcription services to make her videos more accessible.
Ideally, technology will allow event professionals to focus on what is mission critical and less on what is "nice to have," and leave extra time to plan for the future. That is part of Vetter's secret formula: Business + balance = bliss.
"Bliss requires disconnecting sometimes to be present with the people we are with; that is how you build stronger relationships," she said.
Front and Center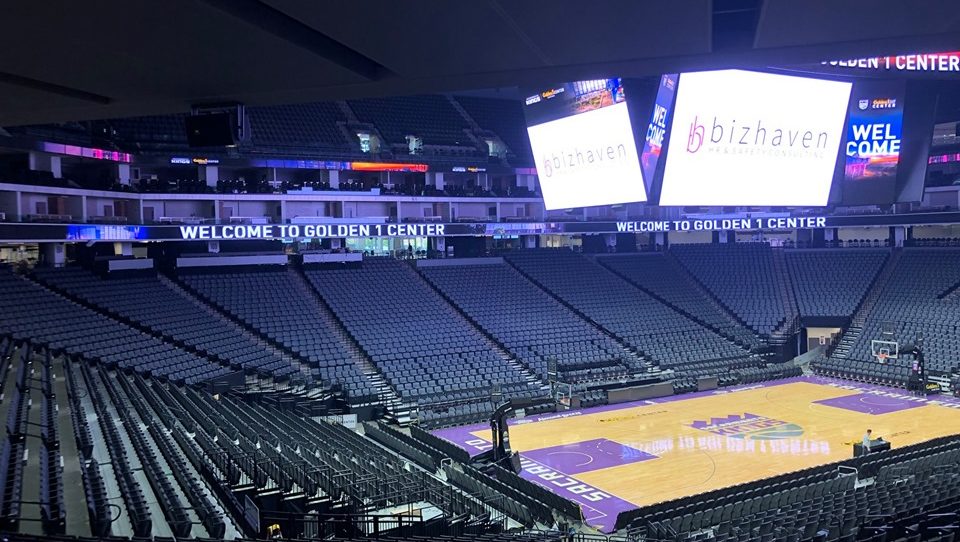 A winning attitude is easier in an iconic environment, and nothing wows like your company logo on a 4K, ultra high-definition video screen. Golden 1 Center, home of the NBA Sacramento Kings, is a LEED platinum-certified facility with a roster of fun spaces for meeting. The court served as a backdrop to fast-paced meetings, with an assist from Legends catering, which treated attendees to the fruits of the Farm-to-Fork Capital.
More: DMA West Delivers Awesome Education Sessions, Signature F&B
Tara's Tech Tips 
Having trouble doing it all? Tara Thomas, co-founder of The Meeting Pool, has some suggestions for cool apps that could make you more effective in and out of the ballroom.
RescueTime: Tracks and shows you your schedule in a visual format so you know where you are spending the most time—and where you can save it.
SweetProcess: Documents processes so others can easily take on tasks.
Smartsheet: The snuggly feel of a spreadsheet with the efficiency of an integrated project management tool.
Basecamp: An easy way to share only the things you want to share.
IFTTT: If This Then That is a cookbook of recipes for doing everything better.
ai: A digital personal assistant for scheduling instant messages.
Fuze: Collaborative communications across channels.
HelloSign: A limited-free alternative to DocuSign.
me: Manage—and easily unsubscribe from—newsletters and company emails.
Eisenhower Method: This nontech approach allows you to visualize what you need to do immediately, what you should schedule for later, what you can delegate and what doesn't really need to be done.