PCMA EduCon planners set the lofty goal of hacking homelessness at their June event in Los Angeles. To address the complex issue of helping the unsheltered—a topic that touches meetings in cities across the world—President and CEO Sherrif Karmat brought in Jamie Murdock, vice president of sales at Experient, and Donna Kastner, founder of Retirepreneur, who have been leading "hackathons" to facilitate brainstorming teams on topics related to the industry—but usually not issues quite as big and complicated as this one.
Karamat saw the topic as a perfect fit with PCMA's Giving Good program, which allows event organizers to help local causes in host cities. "We want to take the learnings to a broader community," he said after the winner was revealed. 
"We can't hide our issues or sweep them under the rug. We have had events move out of cities because of homelessness," he said. "There is no blame, but we need to help these people instead of avoiding the problem. If we aren't there, how can we have the real, difficult conversations that need to happen?" 
The goal was to address the root causes of the problem of people not having reliable housing. But how can a group of experts on producing transformational "moments" at meetings uncover innovative, long-term solutions to seemingly intractable problems in two days? We asked the hackathon facilitators for a behind-the-scenes look at how they approached the conversation.
Related: Can Hospitality Jobs Cure Homelessness?
Q: What did you expect?
JM: The idea of tackling this topic was almost crippling. Three months prior to the event, we were overwhelmed with the amount of data and sensitivity of the topic. We were asking, "What did we get ourselves into?" We focused on the fact that we were just the facilitators and were trying to create the best meeting-of-the-minds possible to start dialogue.
DK: There was so much potential, and it was unfamiliar territory, but we reminded ourselves that beautiful chaos reigns in a hackathon. We knew we couldn't solve homelessness in two days, but we pivoted to addressing how the industry can prevent or decrease homelessness and catch people who are vulnerable. We focused on getting the right people in the room as mentors to support the discussion.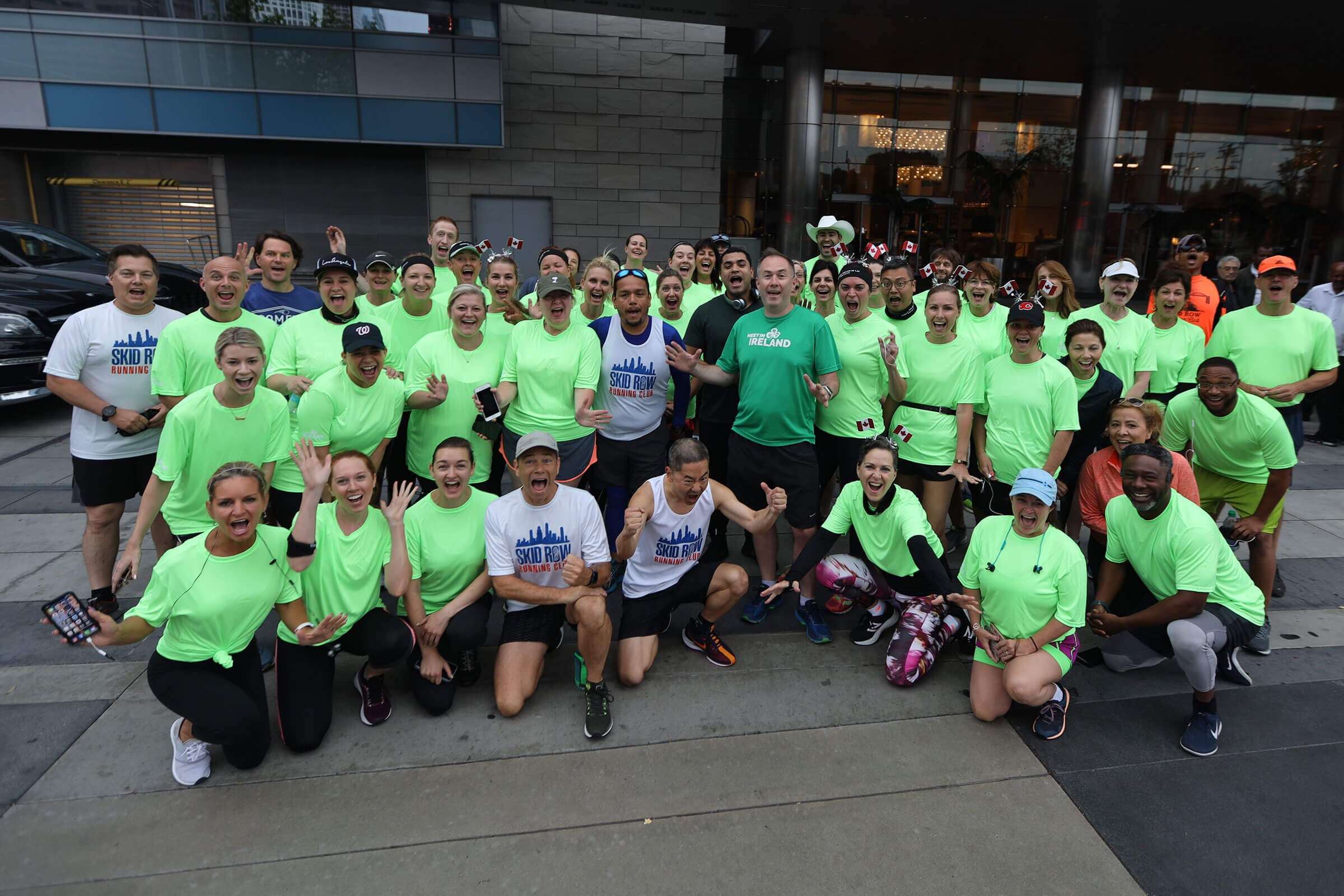 Q: How did you determine who the mentors would be?
JM: PCMA was instrumental in getting William Thomson, founder of Gallus Events in Barcelona, Spain, and Illah Schalles, program director of Back on My Feet Greater Los Angeles, a nonprofit that uses running as a way to combat homelessness.
We recruited the sock philanthropy company Bombas and they brought Josh Dean, co-founder of Human.nyc, a nonprofit that works to connect the street homeless in New York City to housing. Then, I reconnected with a college friend who is an entrepreneur and philanthropist in Los Angeles. I think we struck gold. 
The highlight was how much knowledge was shared. The mentors helped to "right-size" the facts because homelessness is not always the face that is on the poster.
DK: I learned that a lot of the things I thought were wrong. Homelessness happens for a variety of reasons. We were concerned, in today's politically divided world, that it would get political and it was not a problem. The mentors guided the conversations in a constructive direction. 
JM: There were some opposing thoughts on the teams. Some said money is not going to solve anything and expressed frustration with a lack of progress when so much has been spent, but the mentors were able to turn that around to the root causes. 
The 5K run in the morning with Skid Row Running Club was a chance for people to see the problem up-close—even though the route didn't actually include skid row. 
Q: How did the preparation/explanation of the mission differ from your instructions when the challenge is a little smaller?
JM: Before the volunteer teams arrived, we sent them home work so they had background. We didn't want to require too much, because we wanted them to come with their own lens. 
DK: We had more people associated with the destination, in addition to planners. They really wanted to know how it would impact their destination. 
JM: We had to balance the discussion because the exercise was also a lesson in how to hold a hackathon so that people get an understanding of the process and whether they wanted to bring that method back to their destinations. 
Q: Were you surprised by the solutions?
DK: Not shocked. There was definitely a focus on advocacy. In previous hacks, there was money on the line. This time with the award going to the nonprofits, the groups were more collaborative and relaxed, moving inside and outside, not hiding their white boards. The venue, JW Marriott Los Angeles L.A. Live, was perfect. 
JM: No one went to the low hanging fruit of how to use excess food at banquets. It was more geared toward advocacy or prevention. 
DK: The other huge difference was that we waited a day between when the brainstorming ended and making the final pitches, so we had them do a trial run and get feedback. That gave the teams a chance to sharpen their short presentations, so it was even better. Plus, this time the audience was the third judge, since they could vote. 
More A Masterclass in storytelling from PCMA EduCon
Q: Why did the winning team win?
JM: They proposed serving those who serve us—a topic that really hit home. A lot of people in the hospitality industry live paycheck to paycheck. By tapping into the power of U.S. Travel Association, they proposed a path to making this an even better industry to work in. 
The other team that got a lot of plaudits was IMPACT, (Impathetic Meeting Professionals Act). groups want to do something to help when they go to a city, but often there is no way to find the right cause. Their solution was to build an app to get philanthropic organizations in front of planners.
Q: How did the sock donation come about?
JM: We knew we wanted Bomba involved when we found out this was going to be the topic, and we convinced them to come and donate 50 socks to the participants and attend. But at the end, they said they were so impressed by the experience that they offered to donate 5,000 socks to the cause of the winning team's choice. That still touches me so much. We were left speechless. 
Q: Where does this lead?
JM: To be continued. I hope it is explored more at PCMA Convening Leaders in San Francisco in January.
DK: I think this is a movement in need of a champion. 
Q: What do you hope people take away from this experience? 
JM: Don't wait. Don't wait for someone to organize something. Even if you go back and change one thing in your life to impact homelessness in your community, that will be more than what is being done today. While we are going to try to rally around this as an industry, don't wait. Do something now. 
DK: I am a dreamer who hopes the whole will be more than the sum of its parts. I hope there is an opportunity to band together and do something bigger, but Jamie is right. Don't wait for that. 
We hope to publish these findings and encourage planners to execute on all these ideas.