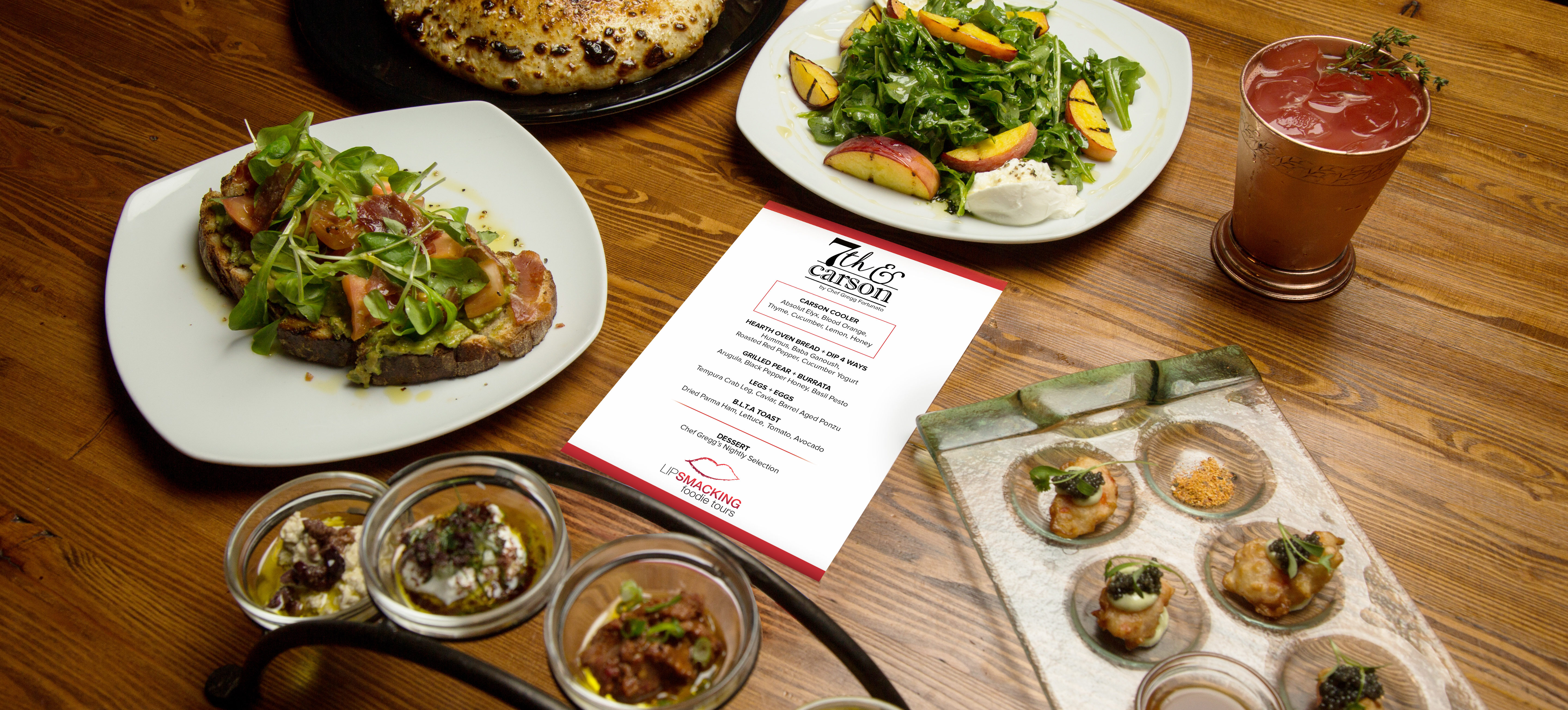 Las Vegas-based Lip Smacking Foodie Tours has expanded into Silicon Valley. This first expansion west led the experiential guides to Santana Row, a luxury shopping district located in San Jose, California, where a growing number of upscale dining and shopping options, as well as a boutique hotel, Hotel Valencia, are setting up shop.
The tour—led by an expert guide, knowledgeable about the restaurants and little-known details about Santana Row—includes visits to four restaurants, wide-ranging in their food offerings. The tours offer numerous networking opportunities for groups large and small.
Guests will get a taste of a distinctive array of food options, such as:
LB Steak—American Steakhouse, featuring certified Waygu beef and sustainable seafood
Left Bank Brasserie—Classic French bistro
Ozumo—Sushi and small Japanese plates
EMC Seafood & Raw Bar—Wide-ranging selection of Asian dishes
The Lip Smacking Foodie Tour gives its guests a full-on VIP experience, with no need to wait for open seating or make reservations.
"Establishing a presence in the global hub of technology and innovation is a perfect fit for our pioneering company, which disrupted the traditional Las Vegas restaurant scene by creating a genuinely VIP-style dining tourism experience," said Donald Contursi, founder of Lip Smacking Foodie Tours.