Jorah Anderson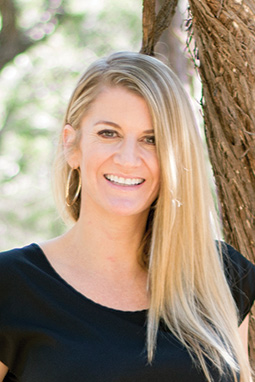 Job title: Director of sales
Company or organization: Travaasa Experiential Resorts: Travaasa Hana on Maui in Hawaii and Travaasa Austin (soon to be Miraval Austin) in Texas
What I love about my job: I love all of the people: clients, employees, co-workers, partners and vendors. Connecting with people gives me energy. I'm a firm believer that people can tell when you love what you do.
First job: Technically, selling candy on the school bus in fifth grade. My first job in hospitality was as an intern at a hotel in the Virgin Islands. I was drawn to the destination, but I realized how powerful connecting with people can be. From that point on, I was hooked.
Keys to my success: My mentor taught me to make decisions based on humility and integrity, not pride or popularity. I believe that to be a good leader, it's important to realize that social capital is just as valuable as, if not more than, actual capital. The most important key is having an amazing team around me.
Best work trick I've learned: Let your freak flag fly. Be your authentic, flawed, ridiculous, awkward self, and you'll be just fine. Also, lunchtime meditation breaks.
---
Kalee Barnhardt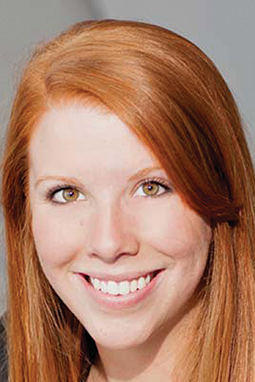 Job title: National sales manager
Company or organization: Experience Columbus in Ohio
What I love about my job: I love the travel associated with my job. I am able to travel to Washington, D.C., each month, along with the numerous trade shows Experience Columbus attends throughout the year. This gives me the opportunity to grow professionally and personally through attending the various workshops and meeting so many different types of people.
First job: Sales assistant at Experience Columbus.
Keys to my success: Surrounding myself with wonderful mentors who give me a perfect balance of encouragement and tough love. They always push me to be the best version of myself personally and professionally, continually reminding me that the keys to success are always having a desire to learn and remaining humble.
Best work trick I've learned: To not overthink things or re-create the wheel. Sometimes we want to make things more complicated than they need to be, or we have meetings about meetings. By knowledge-sharing among the different departments at Experience Columbus, our sales efforts are more streamlined and effective.
---
Lydia Blanchard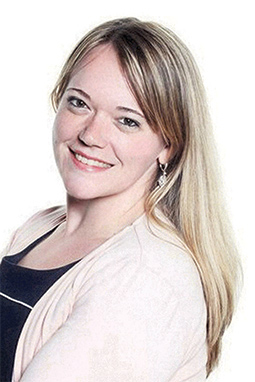 Job title: Sales manager
Company or organization: Fairmont Chateau Laurier in Ottawa, Ontario
What I love about my job: The meetings industry is all about people, travel and innovation. I am an extrovert by every definition of the word, so I love that my job is all about bringing people together to meet, inspire each other, learn something new and ultimately change the world.
First job: My very first job was as an umpire for Softball Ontario when I was 12 to 14 years old. No matter what call I made, I could only make half of the people around me happy.
Keys to my success: Being positive, being thankful and having so many incredible people in my life who have helped to get me to where I am today are the three most prevailing elements.
Best work trick I've learned: If there is one piece of advice that I could give to anyone who is just starting out in the industry, it would be to join organizations like Meetings Professionals International (MPI) and volunteer. Put your skills to work to gain experience and try something you've never done before to learn something new.
---
Alie Broussard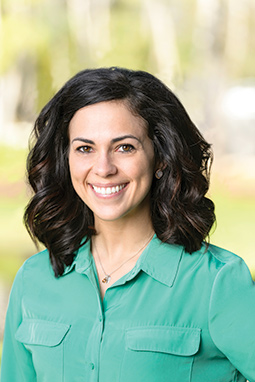 Job title: Convention development manager
Company or organization: The Woodlands Convention & Visitors Bureau in Texas
What I love about my job: I love my amazing team, which I am able to work with every day. I love trying out new and innovative ways to market our destination to potential meeting planners. I also love working with our hotels in The Woodlands on a daily basis to gain more knowledge of their expectations for meetings and conventions.
First job: My first job in the meetings industry was as a logistics intern with Tales of the Cocktail in New Orleans. I planned and executed two events for the festival. It was a challenging and amazing experience. I learned that if I stay organized and determined, I can conquer anything.
Keys to my success: I would say being organized is a huge key to my success. I pride myself on staying on top of deadlines or even getting ahead of them. I have also learned that I cannot control everything that happens, and it is best to let some situations work out on their own.
Best work trick I've learned: To not sweat the small stuff. Everything won't always be perfect. Dealing with that is part of learning and growing in my career and as a person.
---
---
Maria Rosa A. Donado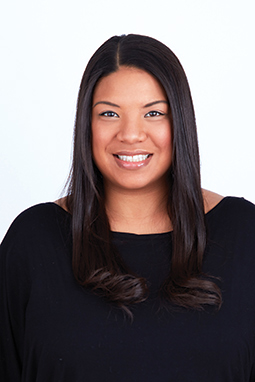 Job title: Senior event manager
Company or organization: 1-800-Flowers.com Inc. in New York City
What I love about my job: I love that I have the chance to interact with employees from all levels and departments of the organization. I receive regular feedback from our C-level executives on the visions and goals that they have for our events, and feel valued and respected when they ask me for my opinions and trust my recommendations.
First job: I was a server at a yacht club from the age of 16 to 20.
Keys to my success: It was from Jim McCann, the founder and executive chairman for 1-800-Flowers.com Inc., that I first heard the words, "You build relationships first and then do business." I realized that not only was I already practicing that mantra, but I also knew that surrounding myself with people who I can turn to for knowledge, advice or simply an ear to listen has been invaluable to my success.
Best work trick I've learned: Take that extra step to make someone else's life easier. As meeting planners, we heavily rely on other parts of the company to bring our events to life.
---
Julie Green Davis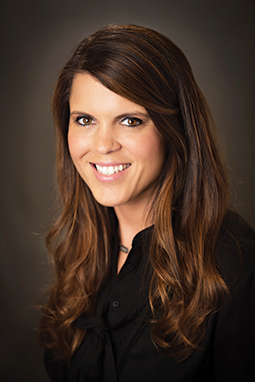 Job title: Senior sales director
Company or organization: Etouches in Philadelphia
What I love about my job: When I see the impact and success my clients have when using technology that I sold to them. The ability I have to meet people from all over the world and travel to new places, and that I'm working with an unbelievable team. I love the feeling of family and that our industry gifts us with the opportunity to be lifelong learners.
First job: I've always loved to work. As a kid, I remember asking my parents for extra chores and even asking if the neighbors needed any help. My first paying job was as a receptionist at a salon and spa. I helped everyone with whatever they needed. I learned at a very early age that customer service skills are a must for future success.
Keys to my success: Preparation is No. 1 for me. If I prepare myself for any situation, there's nothing I can't do. I am very competitive (I guess that's why I am in sales), and if I say I am going to do something, I do it. No excuses!
Best work trick I've learned: Practice makes perfect. Lead by example. Never stop learning.
---
Yessely Lopez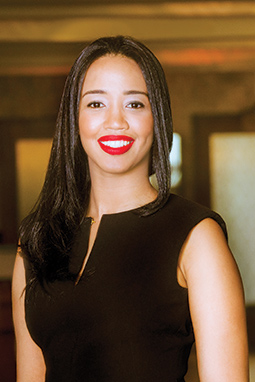 Job title: Director of international events
Company or organization: MarketingDirecto.com in Orlando
What I love about my job: The people I meet at each event, and the connections and bonds that are made when you meet these phenomenal, respected professionals and experts in their respective fields, whether in marketing, advertising or technology, from all around the world. It's an experience and a privilege unlike any other.
First job: My first job as a teenager was as a cashier at a local supermarket—not very glamorous but nonetheless very important as it taught me to work hard for what I want.
Keys to my success: Passion and determination. Love and be passionate about what you do, and you will be successful. And you must be determined when achieving your objectives and goals.
Best work trick I've learned: Perseverance—it's been vital for me to able to reach my goals and objectives as a professional. The greatest dreams require perseverance to see them through to become a reality.
---
Amanda Pfeil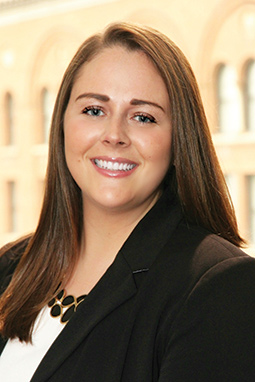 Job title: Convention services manager
Company or organization: Visit Rochester in New York
What I love about my job: I enjoy the opportunity to interact with an array of clients and variety of organizations. Each group's needs are unique, which provides variation throughout the workweek. Also, the meetings industry provides professionals with the opportunity to travel to new places, meet new people and experience new things, which you wouldn't typically obtain in other industries.
First job: It was at a local driving range.
Keys to my success: Organization in a sometimes chaotic role has helped me to maintain balance in my responsibilities. Taking professional initiative has allowed me to quickly advance my industry knowledge. Flexibility is key in my position, as it has prepared me to expect the unexpected.
Best work trick I've learned: To create and utilize a network of industry professionals. I have met some amazing people in my career thus far, and each impacted me professionally, personally or both. Learn something every day from everyone you meet, always taking the time to listen.
---
Diana Plazas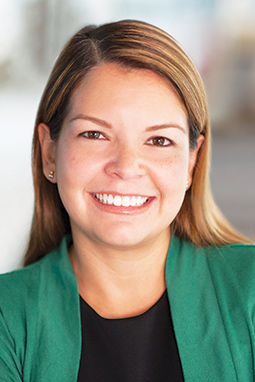 Job title: Vice president of brand, marketing and digital
Company or organization: Marriott Caribbean & Latin America (CALA) in Plantation, Florida
What I love about my job: The culture of the company feels like we are one family working together to achieve our goals, and constantly coming together to see how we can do things better. We promote amazing destinations and hotels, and help customers identify the hotel that will be the setting of their honeymoon, their family vacation or their next business meeting. Plus, we get to work with teams from all over the world and we get to visit some of these incredible places. What's not to love about that?
First job: Data entry for an online real estate website.
Keys to my success: Find a mentor who can help you see things differently and challenge you by asking questions. It's all about constant growth and feedback, and getting a chance to improve or make adjustments. Also, dedication to my team and to seeing the results of our work.
Best work trick I've learned: Respond to quick emails to clear them out of your inbox, and never check a bag on your travels.
---
Amber Streiff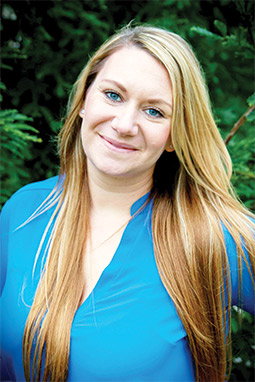 Job title: Physician relations specialist
Company or organization: Medtronic Inc. in Santa Rosa, California
What I love about my job: The meetings I plan train physicians on how to safely and effectively use our medical devices. I love that my work directly impacts patients' lives to alleviate pain, restore health and extend life. I also have the opportunity to explore new event technologies to enhance our meetings as well as find new and creative ways to make our meetings greener.
First job: I started in the workforce as a mentor for a middle school after-school program when I was 14 years old.
Keys to my success: My ability to roll with the punches and maintain a glass half-full perspective in any given situation.
Best work trick I've learned:
Networking, networking, networking, networking! Getting involved in organizations such as MPI allows you to share best practices with some of the best in the business and open up opportunities.
---
Further Reading:
Smart Women 2017: Industry Leaders
Smart Women 2017: Entrepreneurs