Omni Hilton Head Oceanfront Resort Appoints Theo Schofield as GM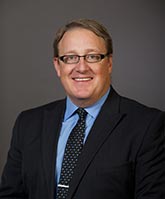 Omni Hilton Head Oceanfront Resort in Hilton Head, South Carolina has appointed Theo Schofield general manager. He will be responsible for overseeing annual budgets, monthly and weekly forecasting, sales, marketing and revenue management of the luxurious beachfront property.
An industry veteran, Schofield has been with Omni Hotels & Resorts for more than 10 years, initially serving as director of services at Omni Mandalay Hotel at Las Colinas near Dallas. Schofield has received multiple awards throughout his career including Omni's General Manager Marketing and RevPAR Achievement Award.
He holds a bachelor of science in finance from the University of Puerto Rico.
---
Accor Names Balendra Nagesvaran as Vice President of Operations Luxury and Upscale Brands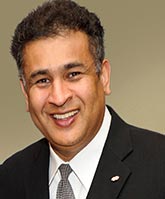 Accor North America, Central America and the Caribbean region has promoted Balendra Nagesvaran to vice president of operations for Accor luxury and upscale brands in the region. The segment encompasses all Sofitel (luxury), Pullman (upscale) and MGallery (upscale) hotels throughout the region, excluding Cuba and the Dominican Republic. His role will also include the development of the luxury and upscale segment in the region, including Sofitel Mexico Reforma, set to open in 2017.
Nagesvaran brings more than 27 years of experience in international hotel operations and management to his new position. Previously, Nagesvaran was vice president of hotel operations for North America and general manager of Sofitel New York. Nagesvaran has been with Accor for nearly three decades in Miami, Bangkok and Chiang Mai, Thailand; and Columbo and Hikkaduwa, Sri Lanka.
Nagesvaran was a board member of the Greater Miami Hotel Association and a founding member of the external advisory board at Florida International University's Hospitality Department. He has been honored with the Bernarche Award from Accor.
He attended the University of Massachusetts Hospitality and Tourism program and various Cornell University executive programs.
---
 Bradley D. Doell Joins Turtle Bay Resort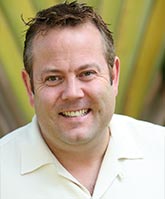 Bradley Douglas Doell has been named director of sales & marketing for the Turtle Bay Resort on Oahu's North Shore. He has two decades of hotel sales & marketing and front office experience. He was most recently director of sales & marketing for the Hilton Orange County in Costa Mesa, California. Previously he served in the same leadership role for the St. Regis Monarch Beach of Dana Point, California.
In Hawaii he served as director of sales & marketing for the Moana Surfrider, a Westin Resort & Spa in Waikiki Beach on Oahu. He also worked at the Sheraton Kona Resort & Spa at Keauhou Bay in Kailua Kona on the Big Island.
A native of Calgary, he is a graduate of Mount Royal College and the SAIT Polytechnic, both located in Calgary, Alberta, Canada.
---
Steglich Ross Business Solutions Launches in Orlando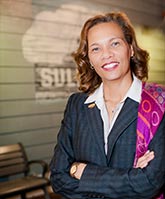 Zita Steglich-Ross, a certified meeting professional with more than 30 years of experience in sales and business development, has launched Steglich Ross Business Solutions, a boutique destination management company.
Steglich Ross Business Solutions leverages her extensive experience in meetings, conventions sales and management to provide an array of comprehensive services and consultation to meeting planners and organizations. The firm provides services to meeting and convention groups of all sizes, including site selection, conference management, booth exhibition and sales services, transportation management, audio and visual production and consultation.
Steglich-Ross worked for 16 years with Visit Orlando, most recently as director of convention. Prior to that, she served in sales and convention management roles for Hotel Inter-Continental, Hyatt Regency Miami, Pittsburgh Vista Hotel and Sheraton Kensington Hotel. She is a member of Meetings Professionals International, Professional Convention Management Association and National Coalition of Black Meeting Planners. Steglich-Ross serves as a board member for the African American Chamber of Commerce of Central Florida.
---
 Marriott Hartford Downtown Appoints Randall Rovelto Corporate Sales Manager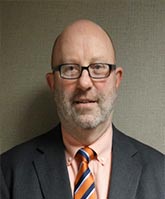 The Marriott Hartford Downtown in Hartford, CT has appointed Randall Rovelto as corporate sales manager. The Marriott Hartford Downtown is operated by the Waterford Hotel Group, a national hotel and convention center management firm.
Rovelto has an extensive background in hospitality sales. Most recently he worked at the Marriott Courtyard and Residence Inn in Worcester, MA, where he served as the market sales manager. He has also worked at the Sheraton Providence Airport Hotel in Providence, RI, Comfort Inn in Warwick, RI and Hyatt Regency Newport Hotel and Spa in Newport, RI. Rovelto began his hospitality career working for the Waterford Hotel Group at the Mystic Marriott Hotel and Spa in Groton, CT.
"We are pleased to welcome Randy back to our team. His extensive background and successful track record in the hospitality industry will prove to be a tremendous asset in furthering the reputation and sales of the Marriott Hartford Downtown," commented Robin McHill, Director of Sales.