We asked 12 brilliant event professionals about the biggest industry trend for 2020, and discovered…there isn't one. That is, there is no single "big trend." Rather, the responses painted a fascinating picture of how events will evolve—how they will look and feel different—in 2020.
More: 7 Phenomenal Women in Event Tech Share Their Best Advice
Though there were a few outliers—more outsourcing, more unique venues, more simplicity—there were also 10 trends which came up again and again. According to the trends identified by these experts, live events in 2020 will be increasingly:
Experiential, focused not only on traditional objectives such as education and networking, but also on making attendees part of the event and providing them with unique activities to participate in and share on social media.
Events will make greater use of non-traditional meeting formats, flexible seating arrangements and the innovative use of space, in order to provide…
More opportunities to connect and interact (not just "network") in…
Smaller, more intimate settings, with the session leader acting more as facilitators of group members learning from each other than as presenters.
There will be increased emphasis on sustainability in all aspects of the event; not just recyclable badges, but also experimentation with different options to do away with plastic straws, Styrofoam cups and single-use disposable cutlery, which also supports…
A greater focus on attendee health and wellness.
Attendees will be more involved in co-creating the experience with event organizers and with each other, making connections across groups that have…
Greater diversity, building bridges between cultures and sparking new ideas.
Event organizers will recognize the need to be more strategic in how they plan and evolve their events to keep them relevant in this new environment and produce a measurable return on investment by providing…
Value and content before, during, and after their events.
Here are the complete responses.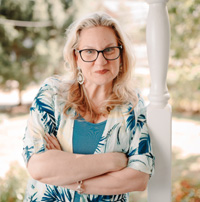 Mindful meetings, sustainability, and experiential events are becoming mainstream as is flexible space and seating. Strategic planning is becoming part of the industry vernacular but is still not gaining the traction it warrants.
Trends are interesting, but the future of events must be built on a solid foundation that will stand the test of time. Only by evolving from tactical, money-spending events to strategic events which invest dollars and shorten sales cycles will we keep our industry relevant.
Experiential events—bringing attendees into the conference or event in some manner. The more we find ways of allowing attendees to be in control of their own experience, the better. This customizes the event to each attendee.
Into 2020, the need for experiential marketing to captivate and engage with event attendees is going to skyrocket. With consumers walking around with their heads down and completely engaged with their devices, it's harder for people to focus and make connections in real life.
According to data from Microsoft, humans have a shorter attention span than a goldfish. It's getting harder and harder to cut through the noise to captivate planner and delegate attention, and I anticipate companies will need to be creative and engage with their attendees before, during and after the event in new and exciting ways to make each event a memorable and engaging experience.
I think we're going to see more of a focus on non-traditional meeting formats. Attendees have very short attention spans and want more interaction, shorter content sessions, and more innovative formats. This will push event organizers to think outside of the box, try new things, and change up the events we plan.
One of the biggest trends for event planners in 2020 will be cool venue seating. Attendees are looking for something different from the traditional auditorium-style layout.
Among the biggest trends for 2020 will be artisan details to balance the digital aspects when it comes to live activations and food and beverage, plus more creativity in (unique) venue selection and use of space.
Organizations and attendees will be searching for more simplicity, less noise (literally and figuratively), more healthful participation options and more opportunities to connect in smaller, more intimate settings with more diverse people. Places and spaces to just take a deep breath will be in higher demand.
Travel for the opportunities to explore and meet face to face—it builds bridges between cultures, between people, and allows for collaboration and momentum for projects and ideas to grow. It is core to what we do and we have to increase opportunities for dialogue.
Today's clients have access to so much through social media—intimate events and privacy at events could be a big non-tech event trend of 2020! Let's wait and see!
I am finding more discussion and event implementations that focus on minimizing their environmental footprint. We have seen badge recycling for years; however, I am now seeing convention centers choosing biodegradable cutlery, or bring-your-own-cup water and coffee stations—that's pretty cool!
Working with smarter partners and outsourcing more. Expanding the talent pool creatively, and co-creating experiences, content, and new ways of engaging event participants.
Perpetual change. Now more than ever, organizers and business leaders are having to constantly evolve their business models. It's not business as usual. Leaders of events that have been around for decades as well as new events must constantly evolve the way they reach their target market, the experience that they offer, and the value they deliver during and post-event.
Tom Pick is a digital marketing consultant who works with event management platform developer G2Planet to share the company's insights and knowledge with corporate event marketing professionals.