The biggest trend in 2017? It could be a permanent shift to personalized meetings
This may be remembered in the meetings industry as the year that we rounded a big corner and never looked back. In short, what was once considered extreme, we now accept as routine. Need a gluten- and peanut-free vegan meal option? A mouth-watering version is already probably one of the chef's specialties. Think it would be great to beam in the CEO as a hologram so attendees can ask questions and answer polls on their phones? The technology could be in the room. How about incorporating puppies and philanthropy to meaningfully connect two merging management teams? The charity is on speed dial and the perfect petting area is right through the conference center's glass doors. Need extra security for an all-star rock concert on the last night of a big event? The staff has most likely been trained in best practices for safety procedures and can guide you through the options.
From the shape of the spaces where we hold our events to the way we nourish people, compose our agendas and measure our success, what was experimental, eccentric and exceptional yesterday is now expected as the new normal in a world where personalization is the rule and dictating what is eaten, listened to and seen is not tolerated.
Smart Meetings asked our readers and hospitality sector leaders to look back over the last 12 months and name the programming, technology, culinary and security trends that emerged. The common thread that ran through responses was that meeting designers are much more focused on using whatever resources are available to meet individual needs and company goals rather than on embracing any flashy tool or trendy color.
Evolution of Event Expectations
| | Trend | New Normal |
| --- | --- | --- |
| Programming | Motivational business speakers with TED Talk headsets | Short sessions based on interactive learning |
| Teambuilding | Scavenger hunts | Group philanthropic activities coordinated with business goals |
| Technology | Meeting apps | Bridging platforms to continue conversations after the final presentation |
| Culinary | Poke stations | Healthy food options that take dietary restrictions into consideration |
| Security | QR Codes | Enhanced focus on security |
A Meaningful Movement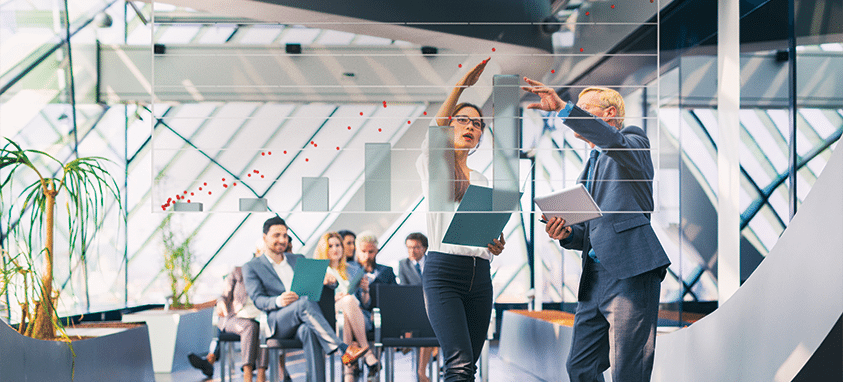 Events are now tasked with establishing and growing shared cultures and starting conversations rather than just putting people in the same room and force-feeding them information. This requires adopting the advances in technology, sociology and psychology that have taken place over the last decade.
"Everything in our lives is customizable," says Mike Dominguez, senior vice president and chief sales officer for MGM Resorts. He points to how we consume news and shop today, choosing from a limitless selection to find what fits our individual needs. "But many agendas have no white space and no choices. That is not acknowledging people's expectations," he says.
As 2017 fades to black, the dying embers of "top down, one size fits all" meetings may be sending up their final wisps of smoke. Events are evolving to include times and places for people to organically come together over shared interests and goals, Dominguez observes. Those meaningful connections are more likely to be long-lasting and yield positive outcomes.
There's no doubt meeting spaces are changing to accommodate the way people want to interact today. Dominguez points to Idea Labs being built at Park MGM, which is set for a spring 2018 opening. "It is high tech, high touch," he says. The design is based on the science of how humans interact when planning, collaborating and brainstorming. The differences are as simple as tables raised a foot higher so people can be eye-to-eye and as gee-whiz as interactive white boards that capture and share ideas in real time.
A sea change in attitudes toward meetings that culminated in 2017 was the idea of including a sense of place within meetings. No longer were attendees confined to hotel and conference center, shut off from the host city. Now, events draw on the sights, sounds and tastes of a destination. Pacific World, the global DMC, calls this the Culture Vulture Trend in its annual report. People crave "immersive, behind-the-scenes experiences with local experts," the report concludes after surveying the company's network of planners and clients.
Another trend that grew this year and doesn't seem to be going away soon is what Linda McNairy, vice president of global operations and shared services for American Express Meetings & Events, calls the festivalization of meetings. Particularly in the highly competitive tech sector, companies are challenged to make their gatherings into must-attend functions. Often that means adding rock concerts and extreme activities, a trend that is very good news for aging pop bands. "One customer described the CEO as chief events officer because it reinforced the need to produce events tailored to what people want," she says.
Smart Meetings' survey showed that one third (29 percent) of respondents included a concert or elaborate entertainment as part of their event.
Including a combination of team-building and corporate social responsibility in meetings is another trend that we expect to see continuing in 2018. From sorting food for those in need to building dog houses for the SPCA, these win-win activities bring people together for purpose-driven meetings—and play into the trend of empowering people to take active roles in the event. The secret to achieving a desired business goal, says Bill John, president and CEO of Chico, California-based Odyssey Teams, is to make the desired outcome—aligning teams, for instance—the focus, and the activity the means to that end.
The Tech Trend That Wasn't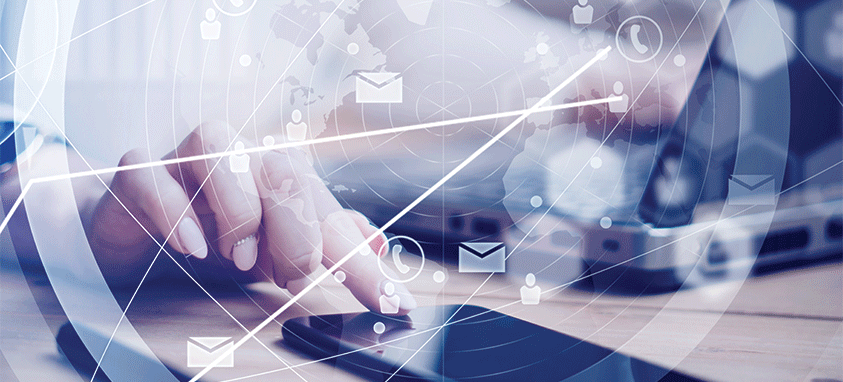 Much of the technology we take for granted today was considered "cutting edge" just a few years ago. High-quality wireless projectors, customizable LED lighting and Bluetooth-enabled, digital-sound systems are standard in most spaces today. The popularity of things such as rear-screen projectors has impacted even the shape of the spaces. Many meetings now require 16-foot ceilings to accommodate equipment.
Venues lose points—big time—when they fail to keep up with the shifting baseline for meeting space. But, of course, there's always an even bigger expectation to be met. "The most important thing is that the items work, which is not always the case," says Jerry Lang, president at House of Travel in Miami.
Many in our Smart Meetings survey told us they bring their own AV team and do not expect to be charged for the privilege. Planners also need to be able to keep their attendees connected without being charged high fees. "Wi-Fi is now absolutely necessary," says Alix Traver, a project coordinator for The Center for International Trade and Transportation at California State University, Long Beach. It can't be just any old Wi-Fi. As attendees bring multiple devices, high bandwidth is a must, especially for training programs and when presenters stream live feeds to guests outside the convention space.
Only 15 percent of respondents say they have adopted virtual reality, augmented reality or holograms for their events, and those that are using the technology carefully consider the business reason for doing so above and beyond the shock-and-awe effect. Matthew Hooper, youth and outreach pastor at Weedville Wesleyan Church in Mount Union, Pennsylvania, included a UNICEF virtual-reality experience at an event. "It helped teens experience what they were fundraising for," he says.
Just over half are including surveys and polls in their event apps. About the same percentage include messaging. Attendees are responding. One third in our poll said that 67 to 100 percent of attendees use their app.
Another big change is that many are not deleting the app when the last booth has been packed and shipped home. "Technology allows us to continue the conversation," MGM's Dominguez says, noting that attendees are continuing to connect there and on internal networks. Senior executives are using video technology to communicate with team members and the world in ways they didn't just five years ago.
Even artificial intelligence, the technology many predict will be used to put everyone out of work, will probably instead enhance the event experience, as chatbots bring new, personalized immediacy to communication and marketing, Dominguez says. "These things don't seem earth-shaking," he adds, but the fact they are now mass market, rather than confined to early adopters, means they will be more effective at engaging people—and that is the real reason meetings matter.
Only one third of respondents to the Smart Meetings survey use self-serve registration, but those who do value the ability to streamline the process while capturing data that can be mined to improve future events. However, experts warn that attendees should not be abandoned to navigate a bank of kiosks on their own. Amanda Zawad, director of meetings and strategic partnerships at the American Specialty Toy Retailing Association, suggested posting a staff person to assist with troubleshooting. Clear signage also helps people self-select to the correct place.
Zachary Tranter, project coordinator at Grass Roots Meetings and Events in New York City, stressed the importance of making registration part of the overall experience. "Have a distinctive flow from the moment guests enter the venue until they enter the meeting space," he suggests.
Mike Mason, vice president of sourcing and hospitality solutions at Etouches, found in his firm's research that more than half of respondents said registration is one of the big challenges, but says technology has gone beyond the job of simplifying what was a manual process. It now adds value and makes it easier to personalize an attendee's experience. "It really is all about attendees," he says. "We know we won't be good at any of those other things if we don't have happy attendees."
A Bounty of Culinary Options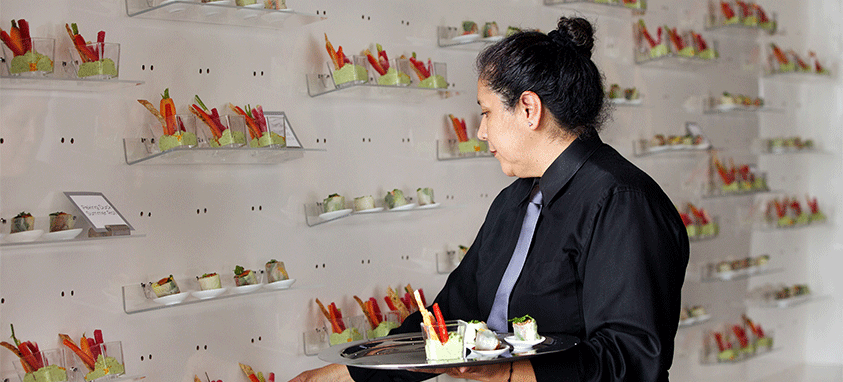 Toni Zoblotsky, director, sales valet and B2B marketing for Hilton Hotels & Resorts, understands how challenging event professionals' jobs are in a world in which they have to do more on constrained budgets.
A Hilton study last year showed one in three attendees feel drowsy during meetings and productivity drops around 2 p.m. That inspired the global hospitality company to design turnkey, healthy activities to enhance engagement. The seven packages marketed as Meet with Purpose are designed to energize body, spirit and mind.
Yoga and yogurt is one example of an alternative to coffee and donuts that helps attendees make good choices. "It sets a tone for the day," says Zoblotsky, who sees wellness as the opposite of a passing fad. "The focus on health and wellness is here to stay." And Hilton is just getting started. In 2018, the company will launch "mini-boost camps" (friendlier than a boot camp) to help attendees of all fitness levels stay on their diet and exercise routine when on the road. "The goal is to give people choices without being preachy," she explains.
A recent IACC survey also concluded gluten-free dining, vegetarianism and veganism are no longer just trends. They are choices often adhered to for years or a lifetime. "Menus within conference venues must have food and beverage that is aligned with these paradigms," says Mark Cooper, IACC's CEO.
Accommodating dietary restrictions, though, is just the beginning, Cooper says. Venues report receiving more requests for foods that go beyond nutritional density. "Delegates are demanding functional foods," he says. Cooper defines that as meals with superior well-being benefits through increased nutrient or mineral content. This includes walnuts, quinoa, blueberries, acai berries, dark chocolate, avocados, beets, spinach and kale—brain foods that have the potential to positively influence mental clarity. He found that one out of three venues (38 percent) offer these options on their menus.
Christine Couvelier, founder of Culinary Concierge, follows global food trends for a living, and she sees menus becoming increasingly vegetable-centric, with things such as purple cauliflower taking its place as the star of the meal and meat becoming a side. "It is all about grilled, smoked, roasts, crunchy, crispy—and most of all flavorful food," she says.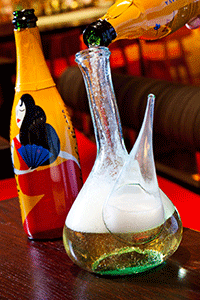 Couvelier is also seeing a sommelier (somm) trend—the role previously reserved for wine experts is now being awarded to local specialists in everything from sake, coffee, tea, bourbon and rum to water. "The difference is that attendees are getting an education in addition to refreshment," she says.
The action station of the year, according to Couvelier, is the waffle iron. "This goes way beyond chicken and waffles. You can waffle all kinds of savory foods, from tater tots to apples to donuts."
Many of these trends, Couvelier says, are driven by attendees being better educated than ever before. They watch Food Network; they are culinary tourists, and they want to know the story behind their food. "Personalizing food is absolutely the new normal and not just a trend," she says.
Others monitoring the plates being served from catering kitchens agree. Empowering group experiences is a movement. Christopher Bugeya, manager at Bazaar Meat by Jose Andres in Las Vegas, observes, "Plates are in the center of the table, and they become a discussion point. This allows for more variety, which accommodates food preferences."
Stephanie Edens, senior vice president of national sales for Wolfgang Puck Catering, says, "Everyone wants control of what they are eating. Build-your-own-healthy meal is where it's at."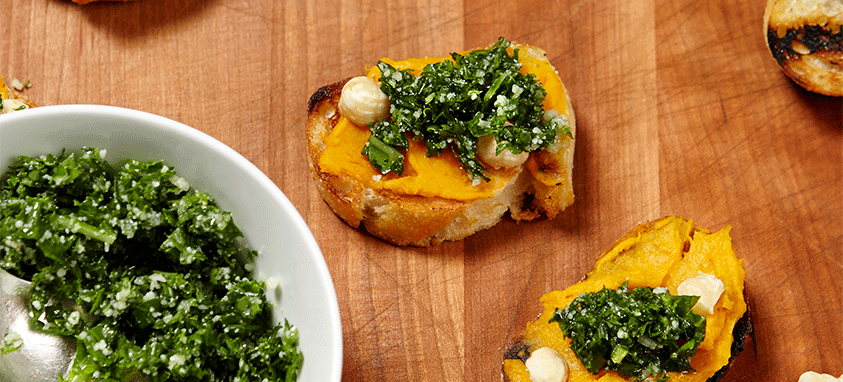 Respondents to Smart Meetings' survey marveled at some of the creative ideas they saw in 2017, including popcorn fountains, flavored s'mores, gourmet food trucks, macaroon towers, personalized bento boxes and donut walls. This plays into the requirement that meals be Instagrammable. Increasingly, phones are raised to capture and share the event before a fork ever touches it.
Innovative foods can be a mixed blessing. One respondent was impressed by all the Oreo cookie flavors offered at an event, but hopes never again to see Swedish Fish Oreos.
Action stations—whether they are dry-ice, made-to-order ice cream or custom juicing bars—received the thumbs up from many respondents. Called out for special praise was anything that lets attendees participate in the selection of what is eaten, from healthy oatmeal fixings to make-your-own-salad with a lettuce wall. Also cheered was scheduling free time for attendees to explore local culinary options on their own.
The main shift voiced in the comments is a move to healthier, low-carb, low-sugar options that take into account dietary restrictions and how people live and learn today. The majority (63 percent) say they offer special dietary options most of the time, and that this is now the new normal.
Lots of small bites eaten at stand-up tables (so people can mingle more without getting weighed down by a heavy meal) were seen as a favorite choice for events of all sizes. Many favored less bottled water and more fruit-infused liquids to fill reusable containers.
All of this personalization requires a bit more planning ahead. A growing number of respondents say they ask about dietary restrictions as part of registration, then share that with the caterer. Many require the serving team to verbally confirm meal choices to ensure people are being served appropriately. Labeling that lists ingredients and the story of what is being served can help avoid food-allergy incidents and enhance the experience.
Linda McNairy, vice president of global operations and shared services for American Express Meetings & Events, which surveys planners all over the world, says, "Catering to the needs of individuals is here to stay." Delivering personal options speaks to understanding how people eat. She continues, "Food is like fashion. Trends come and go, and meals are a place to inject fun into a program."
Relative Safety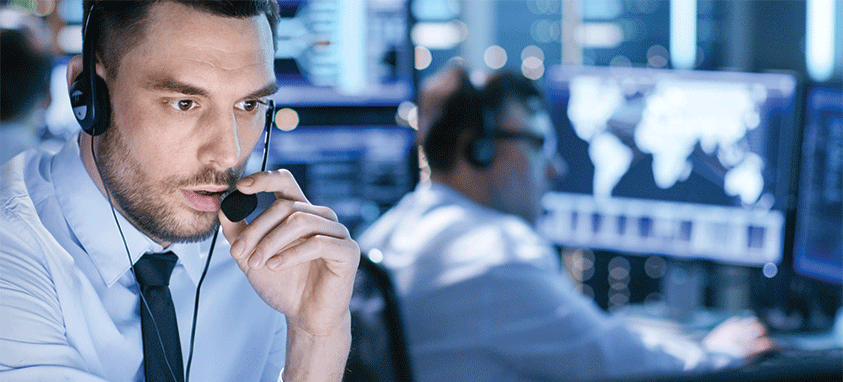 In the wake of the Las Vegas sniper-shooting tragedy in which 59 people lost their lives, security has taken on an even greater sense of urgency for event planners. Almost half of respondents (43 percent) to the Smart Meetings survey say they provided additional security in 2017. Sadly, that trend will certainly continue in the coming year.
Many said heightened concern around protecting groups from terrorist incidents is only new in the United States. Philadelphia-based Agnes Canonica, a global account director for Geneva, Switzerland, event-management company MCI Group, says that because she has worked all over the world, she has always been focused on security. "That aspect is just catching up as far as those of us that have been aware and planning for it as our norm are concerned," Canonica says.
American Express's Linda McNairy agrees that only in North America is the idea of enhanced security at hotels a shock. "TSA-level security in lobbies is already in place in some parts of the world. The possibility of seeing it here is real," she says.
Hotels have long struggled with finding a balance between security and openness. At an event in November, Marriott CEO Arne Sorenson called security a complex and tough issue. He said he has no intention of banning gun-show attendees or licensed-gun owners in right-to-carry states.
McNairy adds that increased security doesn't have to cost more. Sometimes it is as simple as delivering complete contact lists of attendees to a venue so everyone can be accounted for in case of an emergency.
Sorenson noted that security often requires focusing on softer things such as training, rather than armed guards. "It's about making sure our associates are keeping their eyes open," he says. "It is about things like how often do housekeepers go into rooms even if that do-not-disturb sign is on the room." He said hoteliers and event planners alike have to do whatever they can, in the most comprehensive way they are able, to keep their spaces safe. "And then we pray."
"Most planners don't like to think about the unthinkable," says Fran Rickenbach, executive vice president of the Association of Destination Management Executives International, who spearheaded the Emergency Preparedness Certificate Program that launched its first two-day training course in April. But the numbers show that more people are now taking the time to consider worst-case scenarios and plan for them.
Things Readers Hope to Never See Again
"Stop putting gluten-free signs next to everything! If it has gluten, then put a sign there."
–Gail Frahm, Michigan Soybean Promotion Committee & Association
"Ecological utensils that are just difficult to use."
–Jerry Lang, House of Travel
"Unicorn/rainbow food."
–Zachary Tranter, Grass Roots Meetings & Events
"Cupcakes. Enough with the cupcakes."
–Stephanie Edens, Wolfgang Puck Catering
"Slider and French fry displays—regardless of potato, sweet potato or zucchini sticks, they always go limp."
–Mara Weber, Honeywell Performance Materials & Technologies