Work up an app-etite before hitting the road to save yourself time and energy
The app store on smartphones and tablets is chock-full of apps for this, that and the other thing. Games can keep you occupied in the airport terminal, and airline apps enable passengers to check-in for flights. More sophisticated apps are also in the marketplace, and can help solve travel woes and unlock a world of special experiences.
Gimme My Money
Everyone's in a crunch for time, and nothing is more burdensome than delayed and cancelled flights. To get a real-life airline representative on the line is a true test of patience, as callers are prompted by an automated voice to keep pressing numbers. When a person eventually picks up, you have to explain your saga in hopes of scoring reimbursement or frequent-flyer miles, but often need to ask for a supervisor and tell your story all over again.
If you install the Service app on your mobile device, the next time you deserve an IOU from an airline, it will do the leg work for you. The app monitors the status of flights and hotel room rates. If your flight qualifies for any sort of compensation, Service automatically files the claim on your behalf. If the hotel rate drops, the app snags it for you.
Service, which is available to individuals and businesses, handles tens of thousands of claims monthly and saves the average traveler $300 annually. The app will even sort through your inbox to see if any flights you've taken in the past 12 months qualify for compensation.
In May, Service partnered with the travel search engine Kayak. Service alerts Kayak of delays; in turn, Kayak notifies passengers who booked tickets that they may be eligible for compensation, and Service can help them collect.
Passengers are typically eligible for compensation if a flight has been delayed for more than 90 minutes for a reason within the control of the airline, such as a technical glitch or a staffing issue. In most situations, this does not include inclement weather, as an airline has no control over Mother Nature. Service charges a $49 annual fee that allows you to keep the entire reward, or choose a pay as you go option, which charges 30 percent of your collections. All decisions are final and claims can take several weeks to process.
European-based refund.me provides similar help by standing up for passenger rights in accordance with EU Regulation 261/2004. It will even take the airline to court on your behalf, if necessary. It's available in more than 150 countries. United Kingdom-based AirFair is another app dedicated to flight compensation.
As Tasted on TV
While some attendees head to Cracker Barrel or fast-food drive-throughs on road trips, that's not nearly as brag-worthy on social media as chowing down on the same grub as Guy Fieri on Diners, Drive-Ins and Dives, for instance. More than 5,000 restaurants from coast to coast are logged into the TVFoodMaps app. All of these eateries have been featured on television programs, such as Man vs. Food, Chopped, Bar Rescue, No Reservations and Top Chef. Think of it as a scavenger hunt for finger-lickin'-good, and sometimes frugal, finds.
Sharing is Caring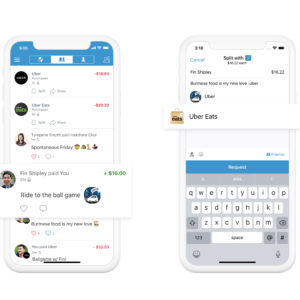 Business travelers are on a tight budget and pressured by employers to keep expenses as low as possible. So, it's often necessary to share rides with other meeting attendees and divide the total charge.
A new partnership between Uber and Venmo just made the math and money exchange easier. Venmo—which allows people to send and receive money using a linked bank account, credit card, debit card or Venmo balance—noticed that more than 6 million payments in its app were for Uber in the last year. This sparked the idea of integrating the two apps. So, after you've added Venmo as a payment method, with just a few taps you can split the cost of any Uber or Uber Eats purchase using your existing Venmo balance, or linked bank account or debit card.
Zip It Up
We all know the feeling—staring blankly in our closet and pondering, "What should I pack?" PackPoint to the rescue! This app creates a customized, efficient packing list based on destination, trip duration, activities on your itinerary and weather. PackPoint Premium automatically generates a list by connecting to TripIt Pro, an app offered by SAP Concur that organizes travel plans in one place. Say goodbye to overpacking—or leaving an essential item at home.
More Stars, Less Dollars
"The early bird catches the worm" is a popular saying, but sometimes, travelers willing to be spontaneous and last-minute score the best deals of all. If you're going to a meeting in a city such as Las Vegas that has a large hotel inventory, HotelTonight might be the answer to your company's budgetary prayers.
On the day of a flight, hotels—some very ritzy ones included—slash prices to fill vacancies, since a reduced-rate room is still more profitable for them than an empty room. In these cases, you'll be able to stay at hotels way beyond your normal price range by using the HotelTonight app. Keep in mind that if staying for multiple nights, you may need to switch hotels daily, so don't unpack or get too comfortable.
Stay on Track
Meeting professionals and fam trip hosts are responsible for the cumbersome task of monitoring all attendees' flight statuses. With so many different arrival times, airlines, terminals and delays, this can get overwhelming. The FlightAware app sends flight status notifications for commercial airlines, as well as private and chartered planes, and features a detailed weather map.