Glenda Brungardt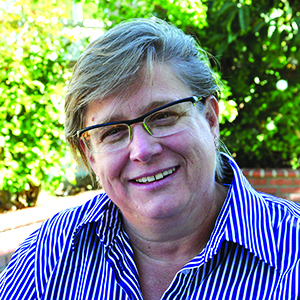 Global Events Manager, HP Inc.
Passionate, Achiever, Arranger
Best Advice Received: "If you start something, finish it, and when doing something, remember that it is only as good as the effort you put in." "Don't think you know it all. Always push to learn more and do things better." (Both from her parents.)
Everest Moment: No single thing, but a daily approach, no matter the situation, of figuring out the best way to get things done and collaborating with others (internal/external) to make it happen.
Next Summit: I'll keep on advocating for our industry, to leave it as good or better for the next wave of event managers!
Gianna Cardinale Gaudini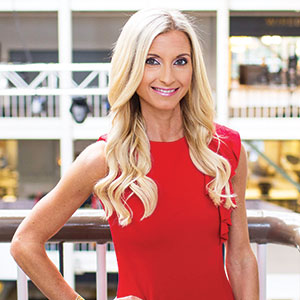 Author and CEO, Gianna Gaudini, LLC and Global Head of Events, SoftBank Vision Fund
Mindset, Tenacity, Meditation
Best Advice Received: Two of my all-time favorite mantras that I live and breathe by are: "Create your own serendipity" (from my father); and "Stress + Rest = Growth" (from a Google executive).
Everest Moment: The moment I opened a package containing a print copy of my book, The Art of Event Planning. After a year of writing and countless rounds of editing, holding the finished product in my hands felt almost as magical as giving birth and seeing my son for the first time—a labor of love.
Next Summit: Teaching a course on event planning to educate and inspire future event leaders.
Lani Glancy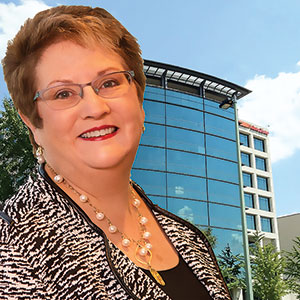 Vice President, Talent Development, Diversity and Communications, AutoZone, Inc.
Planning, Perspective, Perseverance
Best Advice Received: "No one is better or worse than you, because they are not you." "Turn self-criticism (negative words) into self-coaching (positive messages). If you value you, so will others."
Everest Moment: Joining forces with Memphis Tourism, the Office of the Mayor and other city leaders to champion and launch the $200 million Memphis Convention Center transformation—and being promoted to my current role in the same year.
Next Summit: Personal: Be more family-focused. Professional: Execute great people-strategies. Community: Promote and celebrate Memphis.
Rachel Klar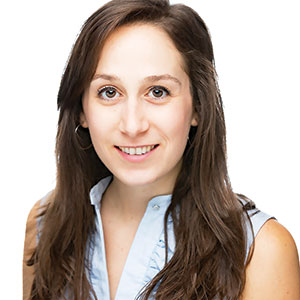 CMP, Senior Events Marketing Manager, Intuit Canada
Persistence, Compromise, Transparency
Best Advice Received: "Be willing to fail and learn from those failures. If you aren't willing to fail, then you aren't prepared to take big-enough risks to achieve something incredible." Sometimes the biggest motivation and learning experiences come from your failures. Creating a mistake-tolerant environment will foster the best work.
Everest Moment: Food and beverage for events often entails meeting budgetary requirements at the expense of being inclusive. Early in my career, this was the case. However, my passion to create a welcoming environment in all aspects allowed me to focus on strategic implementation of inclusive menu planning.
Next Summit: Enhance my French language skills through continuing education courses and accreditation.
Lisa Messina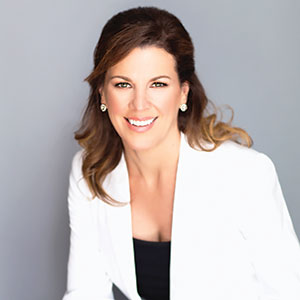 Vice President of Sales, Caesars Entertainment
Discipline, Flexibility, Creativity
Best Advice Received: "Use the early years of your career to hone your skills. Listen and learn. Take note of what has gone well and what you would do differently next time to help you grow." "Build a strong network of customers and colleagues that can share your journey with you."
Everest Moment: What we accomplished as a team in my two years with Caesars Entertainment is tremendous—from me ramping up as a new member of the sales organization to booking the first year of Caesars Forum in full, truly a feat in this industry.
Next Summit: Ensuring Caesars Entertainment remains the industry's leading force as the Las Vegas market explodes.
Faith Morris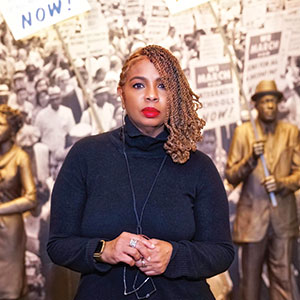 Chief Marketing and External Affairs Officer, National Civil Rights Museum
Just Do It
Best Advice Received: "Never be the smartest in the room. Surround yourself with people who excel in your weaknesses. Be smart enough to ask the smart questions and brilliant enough to associate with smart people."
Everest Moment: I've done amazing things, but nothing like MLK50 (commemorating the 50th anniversary of the assassination of Martin Luther King). This commemorative journey, steeped in challenges and extraordinary moments, was a series of global events with the monumental goal of bringing together civil-rights icons, new movement-makers, scholars, clergy, youth, legislators, media and communities to look back 50 years in order to move forward.
Next Summit: My happily ever after!
Danielle Puceta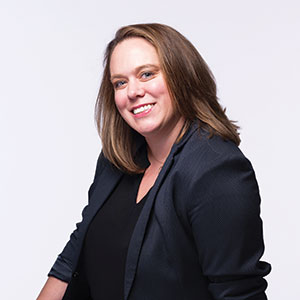 SVP Digital, Freeman
Relentless, Deliberate, Innovative
Best Advice Received: It comes down to two words—"own it." Whether good or bad, own your work, own your attitude, own your behavior. It's amazing what can come about when you don't try to hide from mistakes or shy away from responsibility for your actions.
Everest Moment: Always being open to trying new things—whether that is moving to Sydney to lead APAC or taking on leadership for digital at the largest events and experiential company in the world!
Next Summit: Evolving the digital organization at Freeman into an industry-changing force that will pioneer the future of the events space.
Valerie Ulrich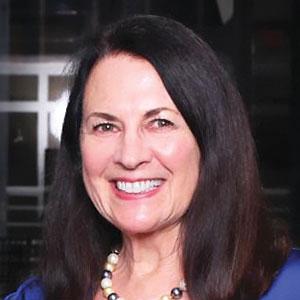 Vice President Special Events and Conferences, First Republic
Attitude, Optimism, Flexibility
Best Advice Received: "Never assume" and "listen rather than advising and judging."
Everest Moment: Buying out all six of chef Thomas Keller's restaurants in Yountville and having him and 200 guests walk from one restaurant to the next for a 1 1/2-hour experience of food and wines with interactive stations with the chefs in the kitchens; it all ended up in The Culinary Garden for a tented seated dinner with Thomas Keller and his chefs cooking for the guests.
Next Summit: Organizing an annual conference for 900 attendees from across the country, including a party at an off-site venue, and making it more memorable than the previous 25 years.
Back to the Smart Women in Meetings Awards 2020