CVBs, convention centers and hotels formulate strategies to accommodate niche market
There are so many considerations that Philadelphia Convention & Visitors Bureau created a division to foster relationships with life science leaders in order to enhance medical meeting opportunities. Greater Philadelphia Life Sciences Congress (PHLLife) connects Pennsylvania, New Jersey and Delaware with medical, biotechnology, pharmaceutical, higher education, research, venture capital and health care industries to help brand the region as a key international life sciences meetings destination.
Portland, Oregon, has a new life science facility that helps faculty and students from Oregon Health & Sciences University, Portland State University and Oregon State University share important health care research and collaborate. Planned renovations at Miami Beach Convention Center and Anaheim Convention Center in California call for updates in technology and an increase in the number of breakout rooms in order to better accommodate large medical meetings.
And, of course, some major meeting destinations such as Orlando and Las Vegas are heavy players thanks to always-improving infrastructure, built-in entertainment for adults and families, and strategies to enhance medical meetings and tourism.
"We have long seen the value in medical meetings and we will continue to position Orlando as a premier medical meetings and conventions destination," says George Aguel, president and CEO of Visit Orlando.
Here's a look at six key medical meeting cities in the United States and the actions their CVBs, convention centers and hotels are taking to attract medical meetings of all sizes.
Philadelphia
The City of Brotherly Love loves medical meetings—really all components of medicine—as evidenced by rich educational resources including University of Pennsylvania Perelman School of Medicine, Thomas Jefferson University Sidney Kimmel Medical College, Temple University School of Medicine and Drexel University College of Medicine. According to Bonnie Grant, executive director of PHLLife, having prestigious medical colleges in your backyard definitely makes a difference when it comes to hosting medical meetings.
Medical meetings held in Philadelphia get additional support from neighboring states, which team up to stage record-breaking events. For example, the 2015 BIO International Convention held at Pennsylvania Convention Center in June drew 15,858 industry leaders from 69 countries and 47 states.
"Having a division like our Greater Philadelphia Life Sciences Congress within the Philadelphia Convention & Visitors Bureau has allowed us to concentrate our efforts to attract these types of conventions and to service them with specialized attention," Grant says. "We've found that meeting planners appreciate having access to the resources we offer, as it allows them to better navigate the regional assets available to them."
Besides the financial benefit of hosting international medical meetings, cities and their hotels and venues get to showcase themselves in front of international audiences. BIO 2015 included delegates from Australia, Belgium, Brazil, China, France, Germany, India, Japan, Netherlands, South Korea, Spain, Switzerland, Taiwan and United Kingdom
In April, Philadelphia hosted the 2015 American Association for Cancer Research (AACR) Annual Meeting and Exhibition, which broke attendance records. The oldest and largest scientific organization in the world focused on innovative cancer research attracted 19,100 attendees, marking a 4 percent increase over 2014.
The 2019 American Heart Association (AHA) annual meeting will take place at Pennsylvania Convention Center. The decision was prompted by recent changes at the convention center, including the hiring of SMG to implement new union-approved work-rule changes.
"Our decision to choose Philadelphia has been a long time in the making," says Jason Ware, AHA director of meetings in the office of science operations. "The city has always had the important pieces of the puzzle needed to be a world-class convention city, and with the changes at the convention center under SMG, our choice was easy.
"It was through the tenacity of the Philadelphia CVB team, which for over 10 years kept the city front of mind and pulled in key leaders from the convention center, the hotel community, even Mayor Michael Nutter, that we will be here in 2019," Ware says. "Great things are happening in Philadelphia."
The AHA convention is expected to result in more than 51,000 hotel room nights and generate $67 million in economic impact.
Portland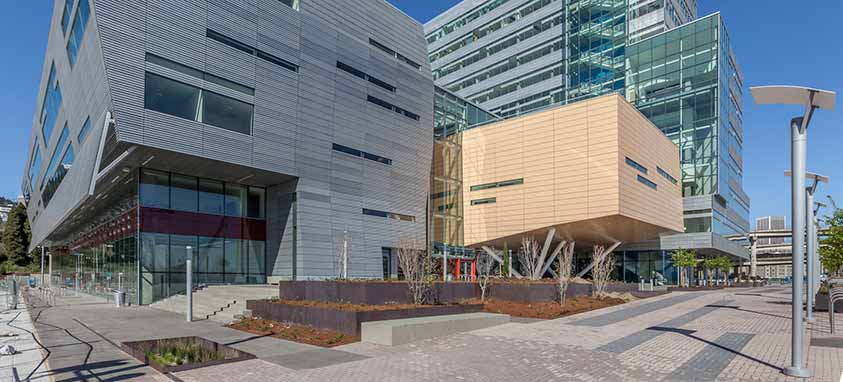 Already home to leading schools in Western and Eastern medicine, Portland, Oregon, continues to invest in health and technology. Collaborative Life Sciences Building, which opened in 2014, serves as a research facility for bioscience and medical device companies involving faculty and students from Oregon Health & Sciences University, Portland State University and Oregon State University.
The $295 million building was designed to bring students from different health care professions together so they might learn from each other and work collaboratively. The building has already achieved LEED Platinum certification, and earlier this year was named as a COTE award winner by the American Institute of Architects in partnership with its Committee on the Environment.
There are two learning studios that can be combined to seat up to 360.
"We are proud to welcome and to connect medical meetings delegates to other bright minds in medicine living and working here in Portland," says Jeff Miller, president of Travel Portland. "Whether through collaborative thinking, professional development or even networking, we understand that great things happen when professionals in medicine come together."
The Affordable Care Act is impacting Portland in two ways: innovation and support of Eastern medicine practices. In 2012, Portland-area health providers were awarded a $17.3 million federal innovation grant to develop an improved system for taking care of low-income people with complex health problems. The purpose of the grant program, which totals $900 million nationwide, is to increase support services and preventive care to reduce emergency room visits and hospital admissions.
Now that the Affordable Care Act prohibits insurance companies from discriminating against naturopathic treatments the demand for this specialty is expected to increase. Portland is a leader in Eastern medicine thanks to National College of Natural Medicine and Oregon College of Oriental Medicine.
Miami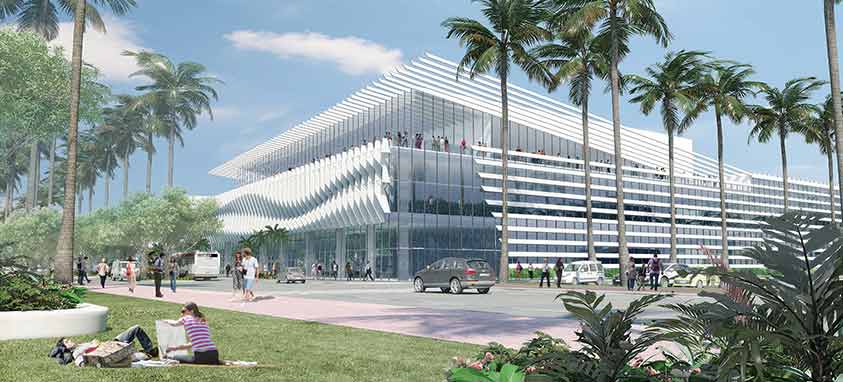 The long-awaited, game-changing makeover of Miami Beach Convention Center will commence in December, following the conclusion of Art Basel. The $500 million project, expected to be complete in 2018, includes a new 60,000-square-foot ballroom, 81 breakout rooms with more than 190,000 sq. ft. of space, and 500,000 sq. ft. of renovated exhibition space.
Another major component of the massive overhaul is the development of a $400 million, 800-room hotel. With close to $1 billion of development in and around the convention center complex, Greater Miami Convention & Visitors Bureau is primed to begin targeting a variety of clientele, including the medical and pharmaceutical industries.
"We've always had great amenities," says Rolando Aedo, executive vice president and chief marketing officer for Greater Miami Convention & Visitors Bureau. "One area that has been a little weak is the convention center."
In addition to a new ballroom and breakout rooms, the tech upgrades at the convention center are definitely well-suited for medical meetings. Aedo said improved bandwidth for Internet connectivity will allow for real-time presentations and procedures, similar to recent updates at nearby Mount Sinai Medical Center.
"We've had some success in medical meetings," Aedo says. "We have to be very targeted in our approach. We want to position Miami as a leader and a hub for medical education."
The CVB is also effective at placing smaller-sized groups at meeting hotels. For example, JW Marriott Miami hosted an international biotech meeting in June that drew 160 attendees from places such as Brazil, Argentina, Peru, Mexico and Switzerland. According to Macarena Sepulveda, director of catering for the Marriott, Miami is popular for international meetings because of its central location and extraordinary airlift at Miami International Airport (MIA). The Marriott is ideal for medical meetings groups of up to 200, but can host as many as 1,000 thanks to 24,000 sq. ft. of meeting space, including a 10,000-square-foot ballroom. There are 296 guest rooms.
Anaheim

The size and number of breakout rooms often matter when it comes to large, international medical meetings. According to The Orange County Register, the current expansion of Anaheim Convention Center in California will help it "attract big groups such as the American Heart Association, which left years ago because it needed more room for continuing-education seminars."
"The return of the American Heart Association in 2017 is a key one for us," says Jay Burress, CEO and president for Visit Anaheim. "It sends a message to medical associations that our center can handle the educational programs and sessions that are so important to them. It has helped [attract groups] in Chicago, for example, because a lot of medical associations are based there."
The convention center broke ground on its seventh expansion in April. A new $180 million glass building with 200,000 sq. ft. of event space will be completed in 2017. The convention center also will add 10-gigabit Internet connectivity thanks to a $2.5 million investment by Smart City Networks by fall. There will be nearly 700 access points thanks to the Cisco network. The LEED certified convention center is already one of the largest in the United States, with 1.6 million sq. ft. of event and exhibition space.
Orlando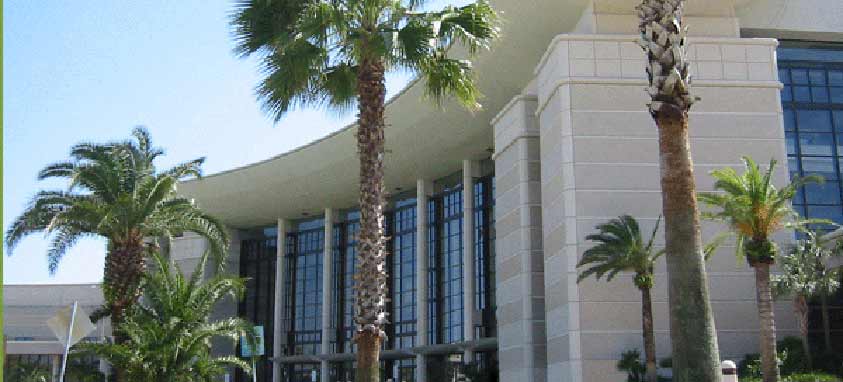 One of the top destinations for medical meetings in the country, Orlando maintains its elite status with the emergence of facilities such as Lake Nona Medical City and Florida Hospital's Health Village Nicholson Center. According to Aguel, groups also meet in Orlando because it boasts one of the top convention centers in the country, a variety of hotels and lots of entertainment options.
The World Medical Tourism & Global Healthcare Congress will take place at Orange County Convention Center Sept. 27–30. Renee-Marie Stephano, president of the Medical Tourism Association, says her organization picked Orlando because of the ease with which international attendees can fly into Central Florida.
But another key reason the Medical Tourism Association is coming to Orlando is the region's medical tourism business. Stephano says more than 375,000 U.S. residents spend more than $5.2 billion on medical services in Florida, while 38,000 international patients spend more than $580 million on medical services in the state.
"The opportunity to grow this market and drive more patients to Florida for outstanding procedures and treatments definitely influenced our decision," Stephano says. "Orlando has steadily moved to fortify its larger tourism economy by diversifying related industries, such as medical tourism."
The convention center, which also will host the Emergency Nurses Association national conference Aug. 30–Sept. 3, is undergoing a $187 million renovation. A new ballroom and meeting rooms are expected to be completed this month.
Las Vegas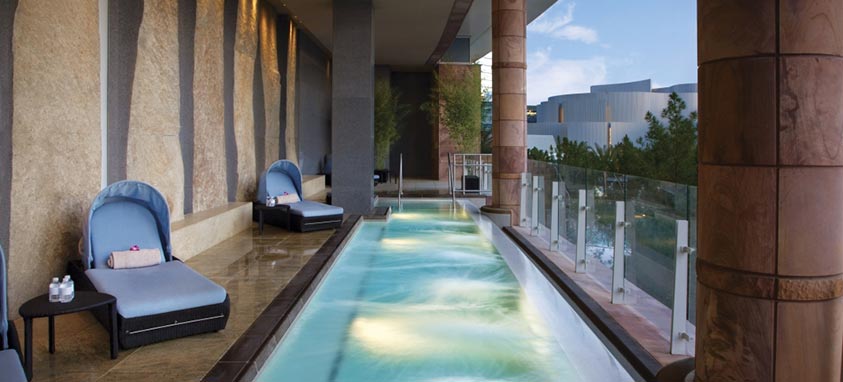 The Las Vegas Regional Strategic Plan for Medical and Wellness Tourism was unveiled a year ago. Its strategy includes promoting Las Vegas' more than 45 world-class spas.
Qua Baths & Spa at Caesars Palace Hotel and Casino has received many awards from respected sources such as Conde Nast Traveler and TripAdvisor. The spa is the only one in the world with official Mobu brand treatments. Other offerings include Thai massage, deep tissue massage, sports massage and sleep health massage.
The 3,960-room property also features Caesars Palace Guest Fitness Center Passport, which provides access to the fitness center and spa amenities, steam room and Arctic Ice Room. The property offers 300,000 sq. ft. of meeting space, including a 51,000-square-foot ballroom.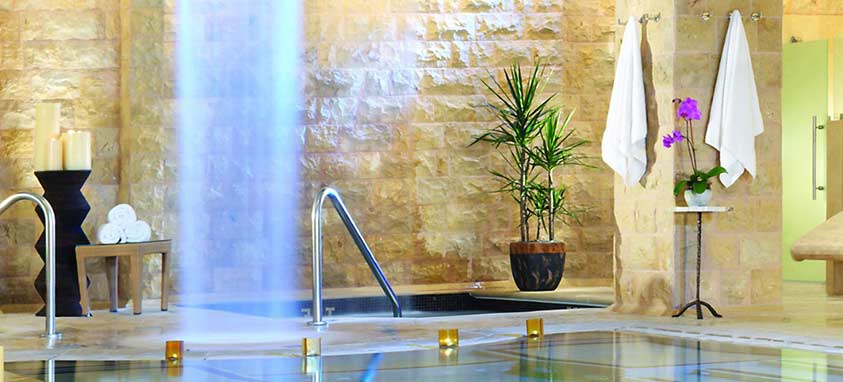 The M Resort Spa & Casino Las Vegas features 23,000-square-foot Spa Mio, one of only 163 spas in the world to hold the prestigious Forbes Four Star rating. There are 16 treatment rooms, a sauna, whirlpool baths, a full-service salon and barbershop, and a fitness center. The 390-room hotel offers more than 92,000 sq. ft. of meeting space, including the new 25,000-square-foot M Pavilion.
Aria Resort & Casino boasts a world-class spa that serves as a refuge from the occasional madness of The Strip. Large Aji stone boulders are set within a tranquil water garden, representing nature and portraying calmness and serenity. The Spa at Aria features 62 treatment rooms and a salon. Aria has 300,000 sq. ft. of meeting space, including a 51,225-square-foot ballroom, and 4,004 guest rooms and suites.
Medical Meetings Pulse
Medical meetings have definitely been in the industry spotlight following passage of the Affordable Care Act, which requires in-depth reports from meetings to enhance transparency. The next wave of change has more to do with infrastructure and essential needs of the global marketplace, especially with regard to technology, cyber security and flexible meeting space.
CVBs, convention centers and hotels across the United States are pursuing medical meetings wholeheartedly, resulting in new and renovated venues capable of benefiting the entire meetings and events industry.
International Medical Meetings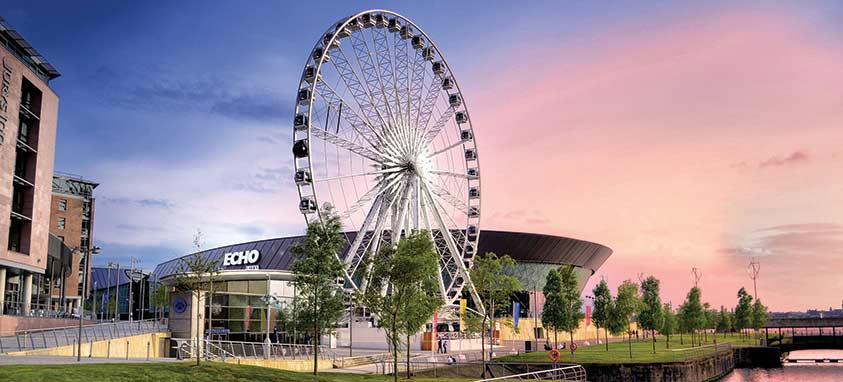 ACC Liverpool in England will host the 47th Union World Conference on Lung Health Oct. 25−29, 2016. The International Union Against Tuberculosis and Lung Disease, based in Paris, relies on cutting-edge scientific evidence and expertise to advance health care solutions among people living in low- and middle-income countries.
"The Union's decision to host its World Conference in Liverpool is not only a recognition of our outstanding conference host city but also an acknowledgement of the leading research being conducted here in the field of TB and wider lung health," says Bertie Squire, past president of the Union and professor at Liverpool School of Tropical Medicine.
In Mexico City, Grupo Presidente has two stellar hotels well-suited to host medical meetings. InterContinental Presidente Mexico City in the thriving Polanco district is a AAA Four Diamond luxury property with 19,835 sq. ft. of exhibition space and room to accommodate 1,200. The 661-room hotel hosts a variety of meetings and conferences. InterContinental Presidente Santa Fe Mexico is close to Expo Bancomer Santa Fe and Centro Santa Fe, one of the largest shopping malls in Latin America. It offers 136 guest rooms and suites, in addition to event space for up to 400 people.
Medical Meeting News
The 11th annual Pharmaceutical Meeting Professionals' Summit will take place Nov. 4–5 at Hyatt at the Bellevue in Philadelphia. This conference brings together planners and suppliers for research-based educational programs and networking, with the primary focus geared toward meeting professionals in the pharmaceutical, biotechnology and device industries.
"I highly recommend this conference," says Stefanie Taylor, manager for internal events for GlaxoSmithKline. "It's a very productive two-day immersion in all things pharma meeting and an amazing forum for sharing. How terrific is it to hear directly from your peers and the experts who support the industry. You are certain to bring back valuable best practices, including cost-saving strategies, something we are all called upon for."
Presented by ExL Events, the summit's sponsors include Greater Miami Convention & Visitors Bureau, Visit Newport Beach and Hyatt.
Mayo Civic Center (MCC) in Rochester, Minnesota, is undergoing a $79 million expansion, which will be completed in 2017. The center's meeting and event facilities, which are in close proximity to the prestigious Mayo Clinic, will nearly double in size, bringing the amount of function space to more than 200,000 sq. ft.
The expanded MCC will include a new 40,000-square-foot ballroom with seating for up to 4,000. Existing facilities include a 25,000-square-foot exhibit hall with seating for up to 2,000, a 25,000-square-foot arena with seating for up to 6,000 and 23 breakout rooms.
"We listened carefully to the needs of meeting planners and event attendees while designing the expansion," says Brad Jones, director of Rochester Convention & Visitors Bureau. "Those insights are reflected in the thoughtful design of the space. We're confident planners will be very impressed with the outcome."
Great Wolf Resorts provide expansive meeting space and are favorites among attendees traveling with children. The indoor water park company has 12 resorts, including Great Wolf Lodge New England that opened last summer in Fitchburg, Massachusetts. It offers 406 suites and a 10,000-square-foot conference center.
The $250 million Great Wolf Lodge Southern California is expected to open in Garden Grove in early 2016. It will be the company's largest water park in addition to more than 30,000 sq. ft. of event space and 603 suites.
In May, Great Wolf Resorts was acquired by Centerbridge Partners, a private investment firm. The value of the deal was $1.35 billion, according to Bloomberg Business.
"This marks an exciting new chapter for Great Wolf Resorts," says Kimberly K. Schaefer, CEO. "All of us are very excited about partnering with Centerbridge and what this means for our next phase of growth. Centerbridge's proven investment track record and access to capital will facilitate our continued expansion as a premier family vacation brand. With the help of our dedicated team, we will continue to offer our guests the superior experience that they have come to expect from a Great Wolf Lodge."