Q&A with Liz Caruso, CEO of Liz King Events and Planning Superhero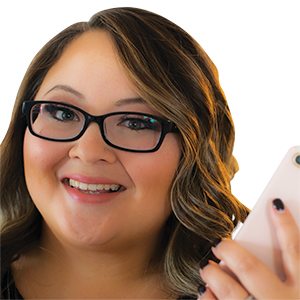 Home: Born in New York, moved to Ohio and then came back
Education: Nyack College in New York
Career: Founded Liz King Events, Foundher Network, Techsytalk and, now, Techsytalk Tribe
Superhero motto: If you think something can be done more efficiently, it probably can.
You describe yourself as an event planning superhero by day and a tech geek at night, but your degree is in psychology. How did you make the transition?
I studied psychology, thinking I wanted to get into family counseling. After managing 12-step groups, I realized I had a skill for organizing meetings. I then took an administrative position at Columbia University on the event-planning team for the career center, and that was when I realized that being the queen of details could be a career. Soon after that, I started my Twitter account and the rest was quickly history.
My skill set is seeing the big picture in addition to the details. I have always enjoyed throwing events and organizing my family. I once organized a group that picked up homeless people and threw them a big bash. This combines my organizational skills and my love for bringing people together.
How did technology get woven into that?
I have always embraced new technology. Liz King Events as a company was born out of my Twitter handle because I was able to grow an audience there. In 2010, we created a lounge at a conference where we provided technology advice, took photos and started posting on social media. Our goal was to take the scary out of emerging marketing tools. I love helping event planners use technology to make their ideas better.
Techsytalk came out of understanding that a lot of planners feel lost. It started with an event, also in 2010, during Internet Week. We created an event tech showcase featuring 10 companies pitching their product for 10 minutes each, followed by networking to expose planners to technology. We did that in two different cities 10 times in two years. We soon realized that unless planners have a basic understanding of how technology works, they won't know what is right for them or how to integrate what they do want to adopt.
In 2013, we launched Techsytalk as a full-day conference, with education, exhibitors, a blog and, eventually, a podcast. It is an educational resource for our colleagues in the planning industry. It evolved into a broader conversation about engagement. How do you get people to come to your event and keep them coming back? We limited it to 250 planners, and it is our way of moving the conversation forward.
What advice do you give about how to leverage social media to be more successful?
I tell people to remember it is a marketing channel, rather than a personal space, and you have to be strategic. You can't just shout your message. You have to interact. That is the social part.
You are an adjunct professor at New York University. What is the next generation doing differently when it comes to events and technology?
The next generation of event planners is open to collaboration. The idea of working in silos or competing is not how they are thinking.
That cooperative spirit provides great opportunities for the industry to make leaps forward. We are communicating about best practices. We know that well-kept secrets don't do our industry any good. The next generation is very transparent. That could be due to the influence of social media, but in the end, collaboration is a very good thing for everyone.
What is your prediction for the future of the event industry?
There has been a huge focus on the fact that people attend events for content and networking. That has become the focus of most planners' lives—getting the best content and creating networking opportunities. But that hyper-focus on getting the best speaker and hosting the best mixer doesn't address how difficult it is to get people's attention today. When the same information is free online, it is hard to sell the need to purchase a ticket and show up to a physical event.
That doesn't mean that events will go away. It means we have to turn our attention to the attendee experience, everything from seamless registration to great marketing and incredible engagement onsite and post-event.
By creating transformative experiences, we ensure that people will come back again and bring all of their friends with them. The next thing for me is combining online and in-person experiences through things like Techsytalk Tribe.