Newport Beach Marriott Hotel & Spa
What was once known as the playground for celebrities—Shirley Temple was crowned the first Miss Newport Beach at age 13 and John Wayne lived there in the '60s—is becoming an even more attractive site for corporate events as all eight of the major hotels in this Orange County enclave have gone through recent renovations of meeting space in the last few years.
Meanwhile, the local economic powerhouses—finance (PIMCO) and automotive (Fletcher Jones Motorcars is the country's largest Mercedes-Benz dealership)—bring the world to the beach for meetings large and intimate. Access to expertise at University of California, Irvine, also makes the destination popular for medical and pharma meetings.
In addition, as the largest recreational harbor on the West Coast, Newport Beach boasts 10 miles of fishing, surfing and yachting on the coast and in the harbor. It is home to The Newport Beach to Ensenada International Yacht Race and Christmas Boat Parade, dating back to 1908.
Michele Donahue, senior vice president of sales for Visit Newport Beach says that while the town consistently ranks as one of the most expensive places to live, "for groups, it is a surprisingly affordable boutique destination that offers the quintessential Southern California experience." Of the 90,000 rooms booked at the seven Visit Newport Beach participating hotels last year, the average per-night price was $198.
We performed a site inspection for you, and here are the highlights.
Arrive: Newport Beach is easily accessible by city streets from John Wayne Airport, Orange County (SNA), named the top large airport in the most recent J.D. Power study. It is also within an hour of Los Angeles and most of Southern California.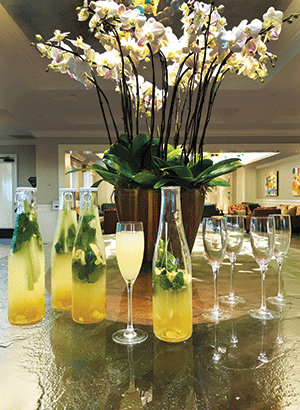 Meet and Sleep: Accommodations vary from beach house rentals to full-service hotels. AAA Four Diamond Balboa Beach Resort, located on Big Boat Row at what was a private club for Hollywood stars in the 1940s, is now home to 159 guest rooms and 18,200 sq. ft. of meeting space, including 12 breakout rooms with lots of natural light and terraces overlooking the harbor. Island Hotel Newport Beach (formerly The Four Seasons), located next to the shopping mecca of Fashion Island, recently "reactivated" all 295 rooms and 22,000 sq. ft. of meeting space, including a 8,710-square-foot ballroom and the addition of The Island Club, a 20th-floor lounge with stunning views of the coast.
Newport Beach Marriott Hotel & Spa offers the most meeting space in town—41,000 sq. ft. of indoor and open-air meeting space, all with access to award-winning Hook & Spear restaurant's culinary expertise that can be personalized for any taste.
Hyatt Regency Newport Beach, the site of an acclaimed summer concert series in the Rose Garden, recently completed a $15 million renovation that included the 6,720-square-foot The Plaza Ballroom and all 407 guest rooms. As a bonus, all meetings spaces offer adjoining outdoor areas to take advantage of year-round temperate weather.
Eat: Groups as large as 500 can taste the best of surf and turf at Harborside Restaurant and Grand Ballroom. Or, for a more pedestrian experience, try the signature Balboa Bar, a chocolate-dipped ice-cream bar rolled in toppings and the center of a debate between two neighboring shops in Balboa over who invented it.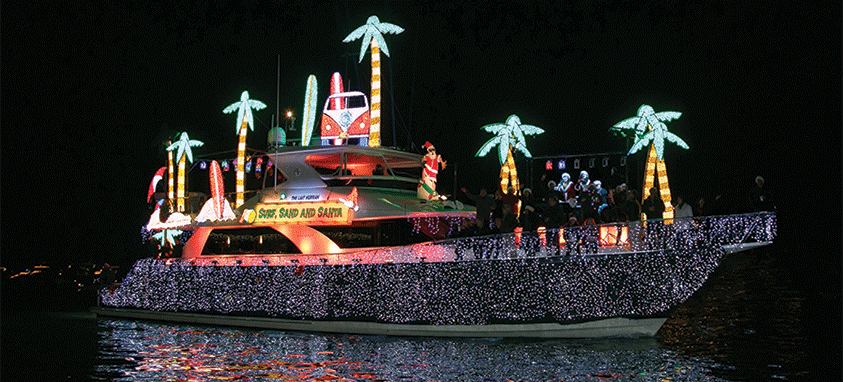 Do: Three possible activities for a fun-shared group experience are: Mount Pedago electric bikes for a trip on the Balboa Island Ferry to the boardwalk and Balboa Fun Zone to ride the historic Ferris Wheel; Commandeer Duffy Boats (easy-to-drive electric boats invented in Newport Beach) for team scavenger hunts through Newport Bay, ending at Lido Bottle Works for purposeful pairings of local seafood and sophisticated retail; and Schedule a Dukefest by renting John Wayne's former yacht, Wild Goose, from Hornblower Cruises for a brunch or cocktail event, with a swing by the harbor-front mansion where he once lived.