Once the lawyers are done with the fine print, the accountants have approved the spreadsheets and the communications team has finished the road show touting the synergies of the latest round of mergers, then the real work of finding new ways to get the job done with an integrated team starts. One secret to harmonious output in the office is spending time together away from the new headquarters building.
A newly released Incentive Research Foundation 2019 Trends Study showed that incentive travel is an increasing priority in a world where acquisitions are creating bigger companies, and getting teams producing together quickly is essential to making the deal pencil out.
Smart Meetings asked incentive leaders what trends they are seeing out in the wild and found that event professionals in all capacities are getting creative about making travel activities more memorable—and therefore, more effective.
Market Driven
Internationally, almost a third of planners (32 percent) said the national economy was having a positive impact on programs, although almost as many (29 percent) saw it as having a negative impact. North America was notably more positive in comparison to the rest of the world (35 percent versus 28 percent).
The Incentive Travel Industry Index powered by SITE, IRF Outlook and FICP, and conducted by Oxford Economics, found that despite a year of record U.S. stock market volatility, net optimism for the incentive travel market was positive.
The authors pointed to a complex business environment where concerns over U.S. market volatility and a tightening U.S. housing market were balanced by four consecutive quarters of GDP growth and long-term interest rates that still outstrip short-term rates. The report showed there is still room for growth in the market, with 84 percent of businesses now using noncash rewards to motivate performance and bring people together.
Respondents predicted that the strength of the market overall will continue to lead to ongoing mergers and acquisitions in the larger economy and the hospitality industry, specifically.
Already, megamergers have occurred in just about every industry. In tech, Salesforce acquired Tableau, a data visualization company, in an estimated $15.7 billion deal; and Newmont Goldcorp is now the name of the largest mining company in the world after an approximately $10 billion deal. One of the biggest joinings came at the beginning of the year: Bristol-Myers Squibb is now the proud owner of Celgene in a sale valued at $74 billion.
Closer to home, hospitality brands are consolidating on a massive scale. Examples include Starwood's acquisition of Marriott in 2016, Wyndham Worldwides' purchase of La Quinta and Hyatt's capture of Two Roads Hospitality in 2018. More recently, in a move that surprised many in the industry, Nevada-based Eldorado acquired Las Vegas-based Caesars Entertainment, which plans to continue operating under the separate brands.
It is not just the hotels that are joining forces. Destination management company PRA acquired destination services companies Briggs and Destination Nashville, and event agency One Smooth Stone. Event tech company Aventri acquired ITN International, TapCrowd and Zentila. The incentive market also got a little cozier. Creative Group acquired TPG; ITA Group acquired Hartmann Studios; BI acquired Bunchball; and Silverlake Group acquired Blackhawk Network.
The prediction was for more of the same. "With the vast majority of businesses now using noncash awards as part of their human capital or marketing strategy, and many of them beginning to search for outside help in execution, the market and demand for services will continue to grow. Coupled with a still-strong U.S. economy, the low cost of capital, increasing interest in this market from private equity firms, and the ever-increasing need to differentiate and provide multiple forms of value, businesses acquisitions in the incentive, rewards and recognition space will not be far behind," the report concluded.
Relationship-Building Prioritized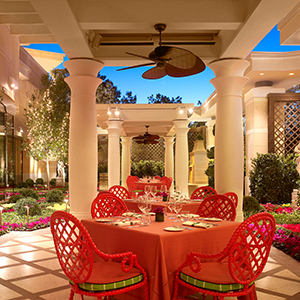 Increasing sales has always been a core of the incentive industry, but building relationships—between employees and with management—has moved up the priority list in this dynamic business environment. Adam Sacks, president of Tourism Economics, an Oxford Economics company, reported that 67 of survey respondents cited softer objectives, such as culture, improved engagement, retention and relationships among employees compared to increased sales in this, the fifth year of the study.
"Survey respondents reported that these rewards create stronger bonds between vendors and employers, executives and employees, and generate a 'sense of purpose,'" he said in a presentation of the results at IMEX America 2019 in Las Vegas.
Sacks pointed to the benefits of using culture to achieve change and build organizations that thrive, even in the most uncertain, disruptive and complicated conditions. "Empirical research findings are making it more apparent than ever that when organizations connect work to a larger purpose and mission, emphasizing intrinsic motivation over pay, they outperform their competitors," he said.
To make the investment even more powerful, companies are turning to "transformational travel"—memorable, authentic experiences that incorporate wellness, sustainability, community and personal fulfillment.
Sacks pointed to an analysis by The Global Wellness Summit's 2018 Trends Report of the role transformational travel plays in team building and company culture: "Travel challenges people on a deeply personal level, creating emotion through the powerful medium of storytelling." He concluded that this trend cuts across demographics and increases in urgency as the age and experience level of the audience increases.
That more sophisticated audience will challenge event professionals to design programs that go beyond the standard three- or five-day schedule to come up with creative, personalized, interactive experiences that appeal to attendees in a wide range of demographic groups.
Greg Bogue, chief experience architect at Maritz Global Events, advises planning programs that speak to three types of experience utility. People receive value from a travel experience over time: anticipating the trip before embarking; imagining how great it's going to be to sip cocktails with sand between toes; during the experience, soaking in the sun and smiling with companions; and retrospectively, when reminiscing, sharing stories and thinking back fondly upon it. "That trip will be talked about for a long time…and so will the organization that provided it," he said.
"One-size-fits-all is going away," said Soma Kim, account director of incentive sales at Four Seasons Hotels and Resorts. Curated experiences that are unique to the destination are now the expectation.
Bigger Budgets
That powerful return on experience is reflected in growth reported around budgets, increased participant eligibility, and improved internal and public perceptions of incentive travel programs.
Buyers' average spend on travel programs increased significantly in 2017 and 2018, as compared to previous years. Almost half of buyers reported that their overall incentive travel budget has increased, and more than half of all buyers plan to increase the number of people who are eligible for travel rewards. Per-person median spend was reported at $4,000, while per-person average spend for corporate buyers was $8,151, and $5,193 for agencies. \
North America leads the way as the top incentive travel destination for U.S. program owners and providers, with the Caribbean, Western Europe and Australia/Pacific (including Hawaii) following close behind.
RoEx Measured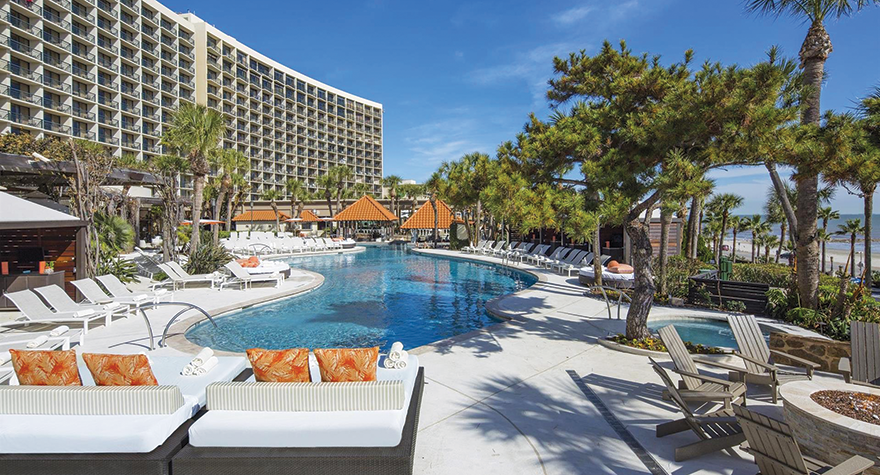 With big dollars at stake, measuring results is essential. Bob Miller, president and CEO at One10, predicted that it will get easier to measure what are now seen as qualitative impacts by using artificial intelligence to determine levels of loyalty and culture.
Stephen Cook, chief inspiration officer with Lorandus Meetings & Communications, says quantifiable outcomes require thoughtful planning from the start. First, build an impactful communications campaign that clearly outlines the qualifications and the qualification period. "Communicate clearly and often to keep the audience engaged," he said.
Next, ensure the objectives are achievable. Setting unrealistic goals can actually be demotivating. Always design your program with participant needs in the forefront. "Balance free time with organic networking moments with fellow achievers and the home office brass," he said.
Finally, measure your program against the stated goals and the outcomes. Surveys help with quantifiable measurements and can demonstrate how much top talent responds to the experience and its retention value.
One of Cook's clients recently launched a reward and recognition program to a diverse cross-cultural audience throughout the Caribbean and Latin America. The pretrip communications were all done through a custom website, including a real-time leader board. The program was branded and anchored into the program's overall objectives.
On site, the challenge was to recognize their achievements and embrace the participants so they could network and build an affinity with each other. He started with a foodie tour on day one, followed by an ATV outing in the desert during the day and a private evening experience at TopGolf on day two. The group's final event culminated in a special celebration event at the top of Stratosphere Casino, Hotel & SkyPod in Las Vegas. The evening was capped off with a helicopter tour of The Strip. "Survey results attested to the program's success and its alignment to the company's objectives," he said.
Behave: How to Motivate Through Understanding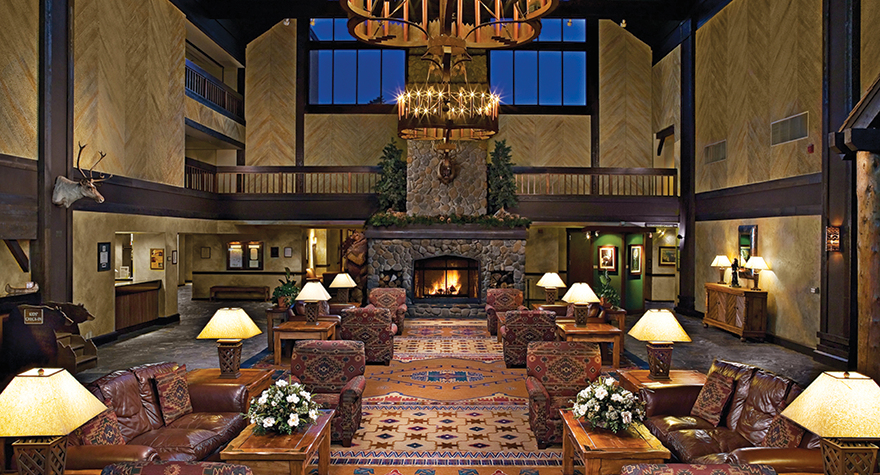 One of the tools incentive planners are adding to their bag of tricks is behavioral science. Jeff Kreisler, editor in chief of Peoplescience.com, which is owned by Maritz, describes this human-centric approach as an understanding that "people—emotional and irrational as we are, especially in the workplace—are driven by multiple motivators." Addressing core needs will make incentive designers more effective.
Social System: The human need for belonging—inclusion and connection—is the most powerful psychological need we possess. Creating stronger, more unique social bonds through shared experiences outside the office will increase our satisfaction, motivation and engagement at work.
Novelty: Novel experiences trigger a new way of seeing and remembering. Most of the time, the human brain is on autopilot. When people do something different, we break the pattern and awaken to a different way of thinking. If the people we're with are the same, but the activities we all do together are novel, we're likely to view our collaborators and connections in new and more memorable ways.
Shared Identity: Who am I? How does my work and team, and day-to-day, fit into making me fulfilled? These are core questions people ask themselves regularly, at least subconsciously. Shared experiences help create shared identity, which strengthens bonds between an organization and its stakeholders. Think about going on a scavenger hunt with people within your department: When back at work, you may seem like "just a few people from marketing," but, between you, you'll always be "the Red Team that got pulled over by the cops."
Superordinate Goals: A theory built upon a study which, full disclosure, has faced some criticism, is that groups overcome differences and work together more effectively when working toward a goal greater than individual or small-group goals. Rival groups of campers come together to win challenges for everyone. Nations come together to rescue natural disaster victims. Headbutting department factions come together to finish projects, perhaps more easily once they've already come together in outside challenges (such as defeating those campers).
Incentives in Action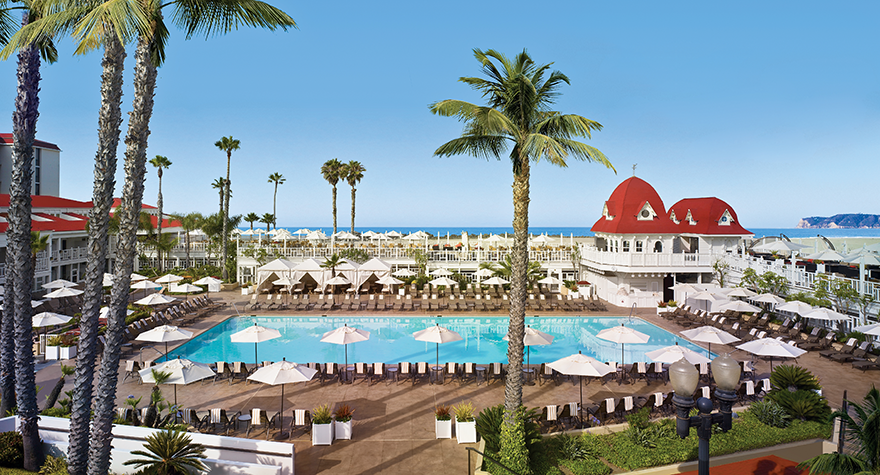 Hotel partners can help design memorable destination-appropriate experiences, because they know better than anyone how to wow like a local. Following are some examples.
Break Out
At Koloa Landing Resort at Poipu Beach, in Hawaii, a group cruise up the Royal Coconut Coast to a raging waterfall is one way to bring teams together.
At Wynn Las Vegas, long-lasting memories sometimes include going into the community. Recently, guests worked with local students on a mosaic art mural that was then installed as a permanent fixture on school grounds.
Shoes Optional
In Puerto Vallarta, food, nature, culture and tradition are in the air. Marriott Puerto Vallarta Resort & Spa's culinary and events team delivered a gala night dinner at the beach. Following the dinner and awards ceremony, an in-house biologist explained how the Ridley Sea Turtles that come to Banderas Bay to leave their eggs are protected, and then guests observed the release of these turtles into the bay.
VIP Experiences
Showering guests with elevated experiences leaves them feeling valued. That could come in the form of a private cabana with comfy lounge chairs, a personal mini-fridge and personal flat-screen television, Champagne and tableside service at The San Luis Resort Spa & Conference Center in Galveston, Texas, with views of the sunset over the Gulf of Mexico.
Grand Fiesta Americana Hotels & Resorts in Mexico specialize in creating personalized experiences. For instance, Grand Fiesta Americana Puerto Vallarta's adults only, all-inclusive experience caters to groups in the conference center and on the Pacific-facing beaches.
The best is yet to come at Haven Riviera Cancun, where a 14,500-square-foot convention center is scheduled to open in fall of 2020 with luxurious accommodations and easy access to tropical paradise outside.
Checking Bucket Lists
Experiences that check bucket lists will not soon be forgotten. Yosemite is one of those places. That is why incentives at Tenaya Lodge in California are often focused on getting up close and personal with giant sequoias and seeing sheer cliff faces on foot or horseback.
Similarly, when in San Diego, even at a stunning, historic property such as Hotel Del Coronado, guests would feel cheated if you didn't schedule in some time for beach life in the form of a surf camp, s'mores bonfire or sandcastle building competition.
Local experts at Grand Hyatt Kauai Resort & Spa suggest catamaran tours as a jumping off point for sunset cruises, snorkeling and, from November to April, whale watching.
Meetings at sea are a dream for lots of people. From glacier encounters in Alaska to weekend Caribbean cruises, Celebrity Cruises have been personalizing aha moments for more than three decades.