New generation of student planners make post-Covid comeback
Joining the fraternity (or sorority) of meeting planners is a lot like joining a selective club with a lot of perks. You get to:
Build an immersive experience and watch it come to life.
Work with a wide variety of people, as the industry is very collaborative.
Travel!
Just to name a few.
But the industry isn't a fit for everyone. One required skill set is versatility. Especially in the realm of meeting planning, organizers need a deep pool of expertise that runs the gamut of organizing, multitasking and leadership. Another necessary trait that is moving centerstage in the hospitality hustle is the ever-evolving tech sphere.
To explore what future meeting professionals are learning in hospitality schools across the country today, Smart Meetings spoke to professors from Jonathan M. Tisch Center of Hospitality at New York University (NYU), Rosen College of Hospitality Management at the University of Central Florida (UCF), and L. Robert Payne School of Hospitality and Tourism Management at San Diego State University (SDSU) to see what's in the talent toolbox of hospitality students entering the industry.
The Tech-savvy (and then some) Generation
Is there an app for that? Probably. And if we're honest with ourselves, the next generation of meeting planners probably knows how to leverage tech tools better than many who came before. Incoming meeting planners like Carson Wight, a hospitality student at San Diego State University, are entering the industry not only with a four-star education but also the experience of an observer with the knowledge of a trained planner.
"One reason that I chose this area of focus is because I remember checking into hotels within the last 10 years and thinking to myself: "Why doesn't this hotel property offer Wi-Fi?" Wight continued, "Having graduated and learned about how important technology is within our industry, I am ready to help ensure that companies are able to make a smooth transition to introduce more technology into their day-to-day operations."
The devil is in the details, and for planners the details are what can ultimately make or break an event. As technology evolves and artificial intelligence becomes more utilized in everyday planning, various forms of apps and technology are becoming more readily available for planners to add to their bag of tricks.
Read More: It's Gen Z's Way or the Highway
Wight pointed to a course at SDSU that focused on the world of hospitality technology. "One of my favorite projects during this course was to build a hotel tech stack from the ground up and essentially pitch it to the class," said Wight.
A hotel technology stack is a collection of online platforms and applications that allow hotels to manage their day-to-day operations and include booking engines, payment solutions, guest apps and property management systems.
Meeting planners manage their own tech stacks, including marketing, registration CRM, payment, project management and event apps.
A few major reasons why having solid knowledge and know-how about a hotel technology stack is because the streamlined process allows apps to easily communicate with one another to update room rates for a block of rooms or connect to other agencies.
"Being able to have been enrolled in that class taught me that technology can be just as important as traditional roles within hotels or other facets within the hospitality industry," said Wight.
The Future is Very Real with VR
We haven't quite reached the point where we can travel to our destination in the blink of an eye, however, new technology allows planners the ability to see a location without leaving their home or office.
New York University's program is making considerable gains in that field.  By incorporating advanced technology like VR into the mix of hospitality education, NYU's students are getting a shortcut that may make past generations a little envious.
Read More: Why AI Might Mean Salvation for the Meeting Industry
Dr. Richie Karaburun, clinical assistant professor and director of HI Hub Incubator of NYU School of Professional Studies, has started teaching his destination marketing classes in the metaverse.
"We were fortunate enough to actually get an Oculus for every single student in the class," said Karaburun. "We were able to basically have field trips into destinations and have meeting planners use the Metaverse, augmented reality Virtual Reality during the decision-making process. You don't have to do a site inspection in Thailand, Rome and Greece."
The ability to travel without physically traveling opens a lot of doors for newly minted planners with a limited budget and resources. Planners with the knowledge and know-how to navigate these new types of technology offer a beneficial arm of support and could make a wonderful addition to a team lacking a tech-savvy component.
Par for the Course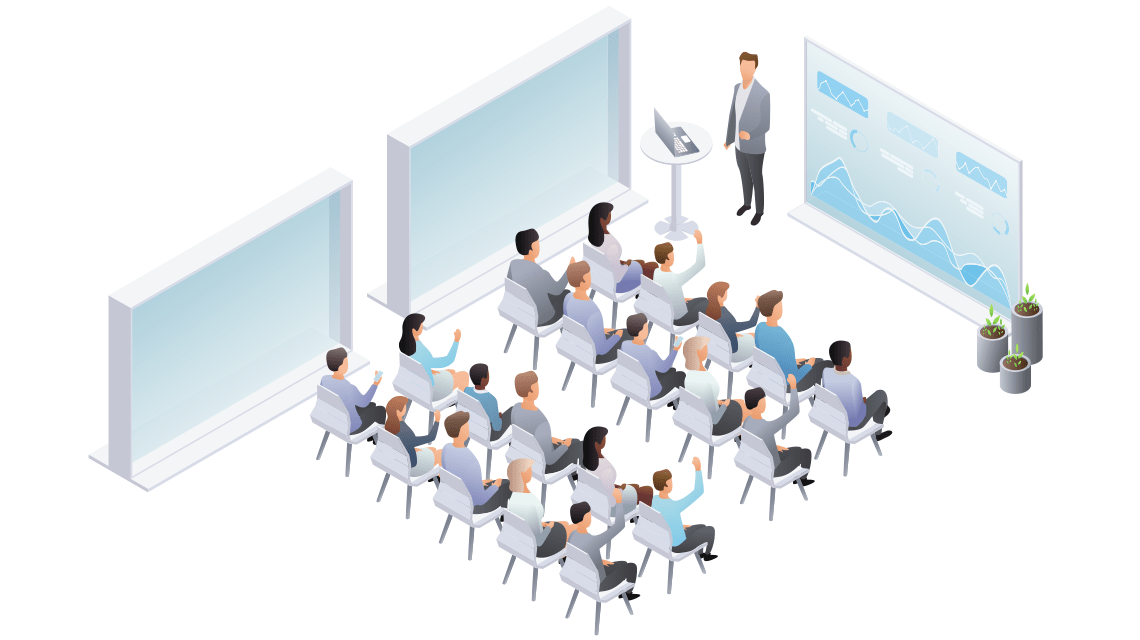 Current and incoming hospitality students are expected to understand key elements of the meetings industry. Rosen College of Hospitality Management offers Event Management elective courses that include Events Operations, Fairs and Festivals, Destination Marketing and Management.
Students at L. Robert Payne School of Hospitality & Tourism Management can take courses such as: Special Events Management, Site Selection and Negotiation as well as Commercial Recreation and Attractions.
Students at Jonathan M. Tisch Center of Hospitality seeking a MS in Event Management have the choice of electives in Digital Marketing and Social Media, Facilities and Venue Management and Ethics, CSR and Sustainability in Events.
Be Better Than ChatGPT
Many schools, including NYU, are looking at other digital tools like ChatGPT to work in tandem with students as they process through their studies. Nicolas Graf, associate dean of Johnathan M Tisch Center believes it is important to embrace technology in a meaningful way.
"Instead of being frightened and saying, 'Oh, wow, students can easily cheat,' we have a lot of faculty members who have embraced it and say 'Hey, why don't you use Chat GPT to develop a marketing campaign draft?"
Read More: Brace Yourself for an AI Explosion Beyond ChatGPT
The student's task would then be to criticize whatever content ChatGPT produces and look at what can be changed to make it better.
The question is, "How can you improve it to come up with the final plan for the marketing campaign?" Students are evaluated not so much on generating the initial draft, but on their ability to improve the draft.
Despite what the future holds for hospitality education, Dean Youcheng Wang at UCF Rosen College of Hospitality in Florida believes the human touch is the special ingredient that AI can't replicate, "The one thing I don't think [AI] can easily replace is the soul, the passion, the emotions. That is what we teach here."
A Grounded Perspective
Hospitality students often enter the field with wide eyes and big dreams. But it is also important to keep a realistic outlook on what is possible early in a career. Carl Winston, founding director of L. Robert Payne School of Hospitality and Tourism Management at SDSU, sees a wide range of individuals enter his school and witnesses firsthand the career expectations of some of the students.
"[The students] all think they're going to produce Coachella, or Outside Lands. It's fascinating. They have this glorified mindset of 'Oh, wow, I'm gonna be like producing these huge festivals and work Monday through Friday, nine to five and not realizing the festivals take place on weekends, working 18-hour days," said Winston. "The school really had a challenge of trying to move the student mindset to where the jobs are."
What Covid Wrought
During the two years everyone was locked down and remote, the hospitality industry lay in stasis. The wait would salvage the hospitality education industry, forcing many people to change industries altogether.
"The school really had a challenge of trying to move the student mindset to where the jobs are."
–  Carl Winston, founding director of L. Robert Payne School of Hospitality and Tourism Management at SDSU
"Hospitality school enrollments were devastated during Covid," Winston said. "The average university program that teaches hospitality or event management lost 20% to 50% of its enrollment. The class that came in 2020 was devastatingly small. We are admitting record enrollment for the freshman class this fall of 2023. But the last couple of years have been tough because there weren't any jobs and when people get degrees in hospitality and event management they generally do so because they want to work in it."
This is reflective of the report put out by the Institute of Education Sciences in August of 2022 that showed a 4% drop in undergraduate enrollment from the fall of 2019. Despite the setback caused by the pandemic, conditions seem to be improving. According to Winston, enrollment should be at normal levels by 2025.
Until then, Winston notes the massive shortfall of graduates since the pandemic has impacted the available talent pool of meeting planners.
"People are beating down doors trying to hire people right now. There is a massive talent shortage at all levels because people left the industry. Some have started to trickle back. But the talent drain was phenomenal. Anybody who is graduating right now, man, they're so popular and salaries have moved up quite a bit as well."
Boldly Going Forward
Regarding the outlook on the future of hospitality education, Dean Wang at UCF Rosen College of Hospitality, may have said it best, "We define hospitality not only as an industry but also as an activity and more importantly as a culture." Wang continued, "We can really expand the doors and transfer our culture of hospitality to service orientation with care and compassion."
Wang also hopes that the public's general opinion on hospitality work changes, "The public thinks 'Oh, you're doing this type of job you're going to do some basic stuff.' That is the perception. But when you think about the evolution and revolution of the industry, hospitality has evolved into one of the most complex businesses."
Businesses and the hospitality industry are also taking a moment to re-engage and foster better bonds. According to Graf, the change in the labor market is a major factor.
"It's been a shock for the industry. And I think they're just kind of realizing that they have to look at the talent pipeline differently. A number of initiatives from the industry are trying to change the narrative about what it is to work in a service-related industry. What are the career pathways? There has also been a lot of change and a lot more importance put on increasing diversity within executive ranks," said Graf, noting that he receives weekly requests from businesses big and small wanting to partner with his school.
"We define hospitality not only as an industry but also as an activity and more importantly as a culture."
–  Dean Youcheng, UCF Rosen College of Hospitality at UCF
"My goal is to get my students the best job they want. It's telling about an industry that's been kind of complacent for years about developing that pipeline is now taking career development seriously, understanding that you can't expect someone to work in Manhattan and make $25,000 a year and commute for one hour and a half because they can't afford to live in the city. I anticipate stronger business-to-university relationships."
For current students to hedge their bets on success, Dr. Karaburun advises his students to build their network. "LinkedIn is the students' social capital. The degree is not going to give them the job; the connections and as well as the skills are," Karaburun continued. "They need to be involved with all the professional associations. We signed special collaborations with companies like PCMA and MPI where our students can join their events as student ambassadors."
Karaburun hopes that NYU becomes a feeder school to the hospitality industry. "The industry shouldn't have a talent problem when it comes to hospitality technology because overall our students are international students. We are very global. That's why we do a lot of industry strategic collaborations with industry partners so that we know exactly what talent they require. When our students go into the job markets—they are prepared."
Ultimately, after the final grades have been posted and the tasseled hats have been thrown and the real work begins, customer satisfaction is the target.
Dean Wang stated, "All the things we do here are really to make other people happy. That is the nature of the profession."