Gaming properties can help planners deliver VIP experiences for attendees
When the event planning team at Teneo, a hospitality group that represents 350 hotels, resorts, and destination management companies, sought a property for 2018 Teneo Summit, it knew it needed something special. After all, Teneo Summit is a four-day gathering that brings together a group of 100 accomplished meeting planners who have pretty much seen it all.
"At our event, everyone's a VIP," says Danielle Halbert, director of marketing and communications for Teneo. "These are our top clients, so we try to create a really memorable experience. We wanted a property with a lot of off-site activities, and we wanted to give them something out of the ordinary that would give them ideas for their own meetings."
The Teneo team selected Pechanga Resort & Casino, a tribal gaming property that recently underwent a $100 million upgrade that brought the construction of a new tower and extensive meeting facilities. Located in the Southern California city of Temecula (recently ranked by Wine Enthusiast as a top wine destination), Pechanga is home to the largest casino in the western United States. But while some attendees at Teneo Summit spent time gambling, others chose to visit the luxury spa, play a round on the golf course or visit the nightclub and lounge.
Throughout the weekend, attendees enjoyed treats such as morning yoga and bootcamp sessions, tethered hot-air balloon rides and horseback riding through nearby vineyards. For one meal, an executive chef from the property led an interactive tasting session while discussing culinary trends.
"You're always going to have attendees who want to go to the casino and some who might not, and we had plenty of people go to the casino after dinner," Halbert says. "But we liked that the gaming is so far away from where the guest rooms are."
Pechanga Resort & Casino is one of hundreds of gaming hotels and resorts in the United States; many of them can be found in classic gaming hubs such as Las Vegas and Reno, Nevada, and Atlantic City, New Jersey, but a growing number are being developed on tribal lands. Gaming properties afford access to outstanding meeting spaces, high-end restaurants and unique experiences that are perfect for planners looking to arrange a sales incentive trip, an executive retreat and other VIP gatherings.
"We're used to taking care of VIPs—it's part of our culture," says Reina Herschdorfer, director of marketing for national meetings and events at Caesars Entertainment, which owns and operates gaming properties across the United States. "We know that if the VIPs are happy, then the planner can relax a bit, because there is so much going on. Everything that is available to our gaming customers is available to our meetings customers. Ask for anything you might like, and we'll try to make that happen. Ask away."
Below are some ways you can take advantage of what gaming properties have to offer to give your VIPs the high-roller treatment.
Accommodations
For a taste of just how over-the-top Las Vegas can be, consider Palms Casino/Resort/Spa, which recently unveiled its Empathy Suite, a luxury, two-story suite that can be rented for $100,000 a night (with a two-night minimum stay). When unoccupied, they can be available to meeting planners looking to satisfy VIP guests or for an unforgettable welcome reception.
Luxury suites can be found in nearly all gaming hotels. "We make sure meeting planners get access to the right suites and get the right customer in the right room," Herschdorfer says. "We have villa suites, presidential suites, vice presidential suites and executive suites. We have a higher percentage of suites than you would find in typical hotels."
In Reno, Grand Sierra Resort's Chairman Suite spans more than 2,000 sq. ft. and includes two king bedrooms, 2 1/2 bathrooms (including a spa-inspired marble bathroom), a wet bar area, multiple dining and lounge areas, and sweeping views.
In the Silver City's downtown, The Row is the result of a renovation and merging of Circus Circus Reno, Silver Legacy Resort Casino and Eldorado Resort Casino for a combined 4,000 luxury rooms.
Low Key Options for Big Fun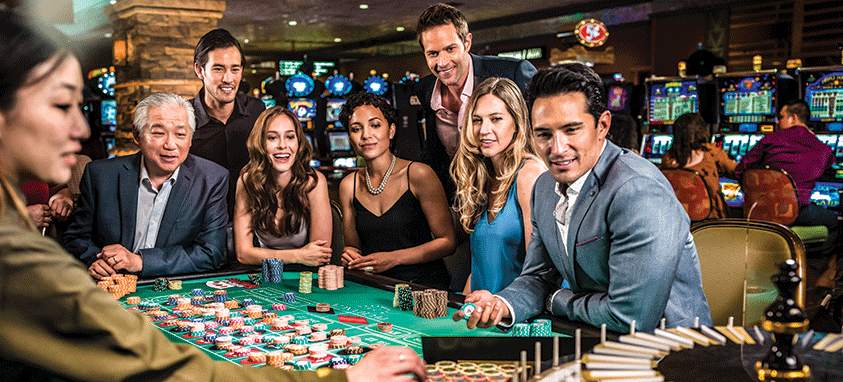 Want to give your guests some low-key, traditional fun, but with a lot of wow? These venues from New Jersey to Washington state have what you need (and offer a lot of meeting space). From Burlesque lessons and peaceful retreats on the East Coast to simulated sports games and arena-sized concerts out west, these venues have it all.
Heading east? Check out the Atlantic City Convention Center while you're in town. The award-winning building, with 500,000 sq. ft. of contiguous event space; five exhibit halls ranging from 29,400 sq. ft. to 199,500 sq. ft; and 45 meeting rooms with dimensions between 11,880 and 672 sq. ft. surrounding an expansive atrium lobby, is close to all the excitement and beauty Atlantic City has to offer.
One of Atlantic City's premier resorts, Ocean Resort Casino boasts 160,000 sq. ft. of flexible, indoor meeting and convention space and 90,000 sq. ft of unique outdoor spaces. After business hours, guests can take a breath at Exhale Spa before heading over to Ivan Kane's Royal Jelly Burlesque to enjoy some gaming, cocktails and dancers. Delight your guests with VIP bottle service or book Burlesque lessons for the curious (and bold).
There's something for everyone at Tropicana Atlantic City. The venue, with more than 100,000 sq. ft. of meeting space and 20,000 sq. ft. of exhibit space, debuted William Hill Sports Book, a 5,000-square-foot interactive space providing an immersive sports betting experience. The venue also boasts a 200,000-square-foot entertainment venue, 18 bars and lounges, two pools and an IMAX theater.
Speaking of sports wagering, the newly opened FanDuel Sportsbook at Valley Forge Casino Resort in nearby King of Prussia, Pennsylvania, features seven betting windows, 27 television screens and two sports tickers in 1,800 sq. ft. The casino resort offers 100,000 sq. ft. of flexible meeting and exhibit space and elegant ballrooms that can accommodate from 50 to 600 people.
If you've never thought of the Catskills, New York, as a place to wow event attendees, you might want to think again. A two-hour drive from New York City, Sullivan Catskill Mountains is a respite from the hustle and bustle of the city—and, as home to the original Woodstock Festival, a place to treat attendees to some peace, love, music and an experience they won't forget.
While you're in the Northeast, check out Turning Stone Resort Casino, LLC. With 125,000 sq. ft. of flexible meeting and convention space, Turning Point can accommodate meetings large and small. Guests will delight in recreational options—from golf and sports activities to relaxing spa treatments and a plethora of options for after-dark thrills.
For something a little out of the ordinary, Mashantucket Foxwoods Resort Casino in Connecticut recently debuted Topgolf Swing Suite, a one-of-a-kind, social experience featuring interactive, simulated sports games. After a couple of rounds, attendees can head to the casino, grab a drink or chill out in the lounge. The venue provides more than 90,000 sq. ft. of event space, including configurable ballrooms and boardrooms.
Going west? Talking Stick Resort offers a 25,000-square-foot grand ballroom that can be configured in multiple sets, as well as open-air breakout rooms in more than 100,000 sq. ft. of flexible meeting space. When the day is over, attendees can try their luck at Arena Poker Room, home to Arizona State Poker Championship and featuring a prize pool of more than $1 million every August.
With 2,200 slots and 35 gaming tables, Tulalip Resort & Spa in Washington state offers all the excitement of a casino along with award-winning dining and a rejuvenating spa, 2,200 slots and 35 gaming tables. Attendees can rock out at Orca Ballroom or catch a comedy show or boxing match at Canoes Cabaret. The resort provides 30,000 sq. ft. of meeting space and 15,000 sq. ft. of exhibit space for events.
Meanwhile, in Uncasville, Connecticut, Mohegan Sun Casino & Resort is putting the finishing touches on Aspire, a high-end section with a private valet and check-in area, 24-hour butler service, and a complimentary dining and bar area with private blackjack tables. "We have the ability to do very unique, high-end experiences," says John Washko, vice president of expo and convention sales for the property. "We really focus on ROE—return on experience—so groups can maximize their networking time."
Planners should be sure to take advantage of VIP perks offered by properties to ease attendees' stay. Caesars Entertainment, for example, can provide Diamond Cards that let guests bypass lines in restaurants, and they can arrange limousines or set up butler service to help with everything from pressing clothes to booking a massage.
"Start speaking about your VIP needs early on with the sales team so that they really understand what's important to them and so that can be part of the contract," Herschdorfer says. "We're here as a partner to help you navigate all the options, so the more transparent you can be, the better."
Dining Experiences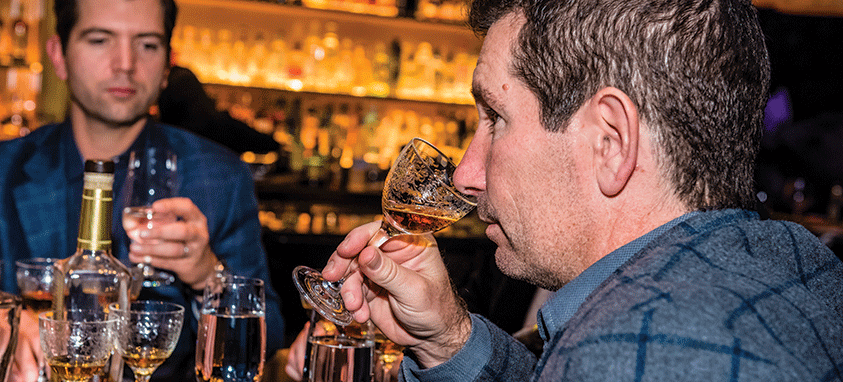 Gaming properties have not always been known as centers for high-end cuisine, but that has changed in recent years, particularly in cities such as Las Vegas, where many of the world's leading chefs have opened restaurants. Once the land of the 99-cent prime rib special, Las Vegas today offers special experiences including Lip Smacking Foodie Tours' $799 guided steakhouse tour, where VIP clients can be whisked around in luxury transportation to top-ranked restaurants to feast on high-end steak and sip rare wines.
"It's an amazing experience," says Carla M. Pacheco, CMM, CMP, president of I Do Incentives, an incentive and event management company based in Las Vegas, who has taken many groups on Lip Smacking Foodie Tours. "Part of it is getting access to these restaurants that you otherwise can't get into, and then you're seated in the best table in the entire restaurant, and the guides are incredibly knowledgeable about unique facets of Las Vegas' history. It's inside knowledge, which creates a very elevated VIP experience."
Most of Las Vegas' major hotels house high-end restaurants that can provide special treats for VIP guests, and some are especially lavish. Fleur by Hubert Keller, for example, offers the FleurBurger 5000, a Kobe beef burger with foie gras and black truffle, served with a pricey bottle of champagne and stemware (which the diner gets to keep)—all for $5,000.
Other options for a highly memorable meal include Eiffel Tower Restaurant at Paris Las Vegas Hotel & Casino and Bacchanal Buffet at Caesars Palace. Many of the tribal casino properties also have high-end restaurants: For example, Odawa Casino's Sage Restaurant in Northern Michigan has a 16-foot-high wine tower and serves a steak-and-lobster-tail special for $34.
The key is to work with the property's catering team and restaurants to design memorable experiences for your VIPs, whether by coordinating a special menu or having the chef come out to chat at the table.
Entertainment and Nightlife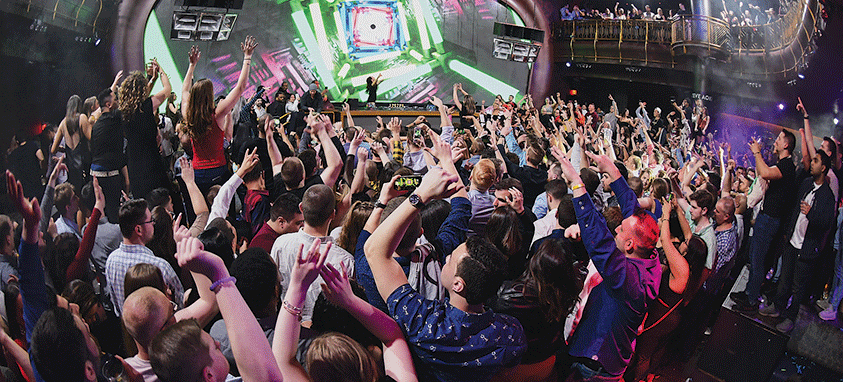 Many of America's finest entertainers regularly make the rounds on the casino circuit. In 2019, Las Vegas alone will feature performers such as Celine Dion, Cher, Carlos Santana, Jerry Seinfeld, Steely Dan, Aerosmith, Def Leppard and Pitbull, among many others.
When it comes to shows, planners looking to provide the VIP treatment should focus on procuring great tickets (of course), but if your VIPs are super-fans, consider arranging a meet-and-greet with the performers. "It depends on the entertainer, but if you have a VIP and if that's important to that VIP, that would be something to ask about," Herschdorfer says.
For late-night entertainment, most gaming properties have some combination of bars, nightclubs and lounges. Try to find out what vibe your VIPs are interested in and then scope out the options. The VIP experience in nightclubs often requires "bottle service," where a table has its own bottle of liquor, as well as its own server and VIP host.
Daer Nightclub in Hard Rock Hotel & Casino Atlantic City offers VIP guests the option to sit inside the DJ booth or on the side of the dance floor, while Premier Nightclub at Atlantic City's Borgata Hotel Casino & Spa hosts world-renowned Steve Aoki and Lil Jon as DJs in residency.
If you get a request from a VIP to procure tickets or visit a nightclub, consider working with a local company that specializes in getting people in the door. Carla Pacheco, for example, works with a network of contacts that have connections at hotels across Las Vegas.
"If I need tickets to a show, I reach out to one of my hosts, who then reaches out to their network of individuals that can get tickets," she explains. "They help me gain access to some of the more secluded areas that people normally would not have access to."
Developments and Openings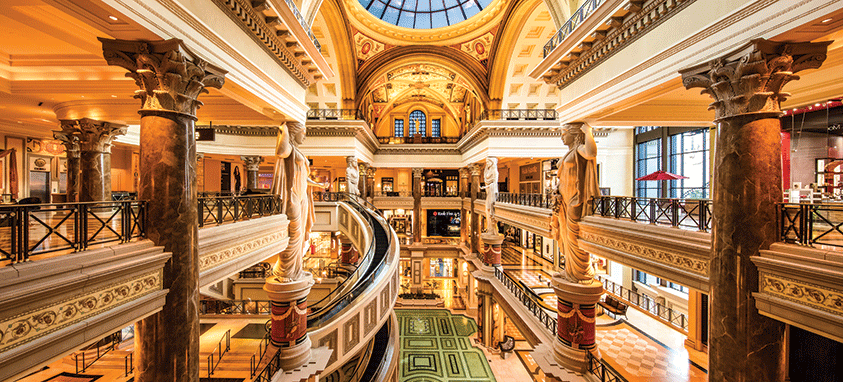 Renovation is in the air at gaming properties across the country. Here are some of the latest developments.
In Las Vegas, Caesars Entertainment is building Caesars Forum, a 550,000-square-foot convention area set to open in March 2020 that will have the two largest pillarless ballrooms in the world. Also in Vegas, the Monte Carlo has been thoroughly overhauled and is now Park MGM.
Last year saw the opening of Hard Rock Hotel & Casino Atlantic City, built on the site of the former Trump Taj Mahal. Ocean Resort Casino, formerly Revel, which is part of Hyatt's Unbound Collection, boasts some 1,400 guest rooms.
Seminole Hard Rock Hotel & Casino, an 86-acre resort in Hollywood, Florida, will soon be opening a new 450-foot-tall, guitar-shaped hotel. The beachfront property already offers 469 music-themed guest rooms.
Tulsa Osage Casino Hotel in Oklahoma has wrapped up a $160 million expansion that includes the addition of a 2,000-seat venue and a 141-room hotel with event space.
In February, Las Vegas' Stratosphere, Casino, Hotel & Tower began its transition to Strat Hotel, Casino & SkyPod; the upgrade will add new restaurants and a bar. Meanwhile, the former Hard Rock Hotel & Casino Las Vegas is being rebranded as a Virgin Hotel.
Downtown Las Vegas is also continuing to transform. A new resort, Circa Resort & Casino, is scheduled to open in late 2020 with 777 guest rooms, and Downtown Grand Hotel & Casino is developing a new 250,000-square-foot hotel tower that will include three presidential suites. Area15, a new entertainment, retail and dining destination, will open in Las Vegas in December. Potential event spaces include a 36-foot-high bamboo volcano.
Adventurous Outings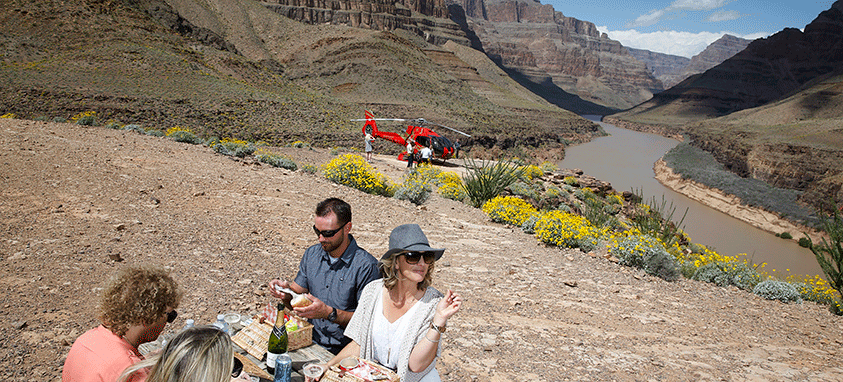 When TJ Fechser, president of Pilot Grove LLC, needed a daylong activity for a group of corporate VIPs in Las Vegas, he called on Papillon Grand Canyon Helicopters, which flew the group to nearby Eldorado Canyon for a day of exploring old gold mines, riding ATVs and learning about local history from a professor from University of Nevada, Las Vegas.
"Our entire organization [consists of] VIPs, so the hand-curated experience was…a special experience for them," Fechser says.
While gaming resorts tend to have lots of on-site amenities, planners who want to take their groups off-property for a special experience will likely have plenty of options. At Las Vegas Mob Museum, you can hook up your VIPs with a tour led by former Las Vegas mayor and mob attorney Oscar B. Goodman. Or take your VIPs to Exotics Racing, where they can take a few spins in a Ferrari, Lamborghini or another dream car. In places such as Reno or Atlantic City, options for VIP fun can include golf, a visit to a local museum or attraction, and a day of whiskey or craft beer tasting.
Spa treatments are always a reliable option for an incentive prize or a perk. Many gaming resorts have spas with packages at a variety of price points. For example, La Rive Spa in Spokane, Washington's Northern Quest Resort & Casino, offers treatments such as Camas Ritual, which includes a glass of bubbly or Washington wine, followed by a massage, facial, manicure, pedicure and scalp treatment, all "enriched by a palette of natural and native materials—inspired by, and derived from, the Pend Oreille River and surrounding landscape," according to the spa's website.
Not surprisingly, Las Vegas offers plenty of over-the-top spa experiences. The Spa at Encore in Wynn Las Vegas offers treatments ranging from a Polynesian-influenced Nalu body ritual and a "luck-promoting massage therapy" to an ancient Moroccan Rhassoul clay treatment and Journey to Euphoria, featuring two masseuses performing synchronized massages. And at Caesars Palace's Qua Spa, VIPs can enjoy Cleopatra Golden Goddess Facial, in which your face is slathered in 24-karat gold.
Unique Event and Meeting Venues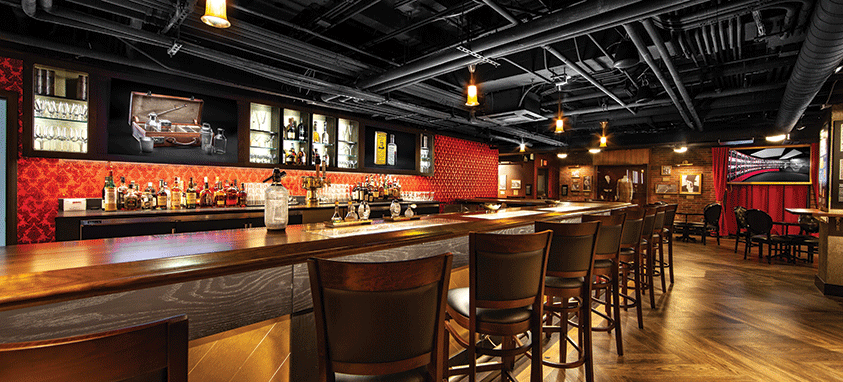 If your VIP group has business to take care of, nearly all gaming properties have conference space and board rooms. In Atlantic City, for example, Borgata Hotel Casino & Spa has 24 meeting venues, including a 1,000-person capacity theater, while the adjacent Water Club, a 43-story, $400 million hotel, provides 18,000 sq. ft. of meeting space.
Keep in mind that if your property doesn't have what you need, nearby cities offer a bounty of alternatives. In Reno, for example, Nevada Museum of Art has options including the 4,800 square-foot Nightingale Sky Room, which affords views of the city and nearby mountains.
Bigwigs in Las Vegas can meet in venues that range from formal to fun. At Bellagio Hotel and Casino, for example, a group could meet inside Hyde Ultra Lounge, which overlooks the fountains, or in Richard MacDonald art gallery, home to a world-class sculpture collection. Another creative option in Vegas is to convene a meeting inside one of the pods of The High Roller, a 550-foot observation wheel that soars above Las Vegas. The wheel takes 30 minutes to go around, creating a fun opportunity for a creative brainstorming session or mini-workshop.
Wherever you bring your meeting group, look for opportunities to get it off property and into the surrounding area, and find ways to deliver a personal touch. "All meeting planners want to look good to their VIPs and take care of their groups," says Scott Wilson, director of sales for Pechanga Resort & Casino. "Many people have been looking for an experience unique to your area. It's about the little touches, knowing and understanding your VIPs, and providing the creature comforts they're used to."
Q&A with American Gaming Association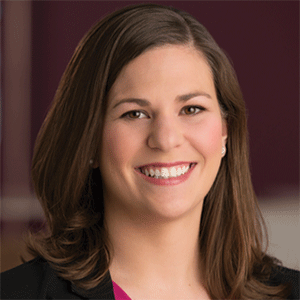 American Gaming Association (AGA) is an advocacy and research organization with a mission to "achieve sound policies and smart regulations that promote innovation and are consistent with gaming's modern appeal and vast economic contributions."
AGA members include commercial and tribal casino operators, U.S.-licensed gaming suppliers, financial institutions, destination marketing organizations, food and beverage suppliers, and other key stakeholders in the gaming industry.
We reached out to Allie Barth, vice president of industry relations for AGA, for her thoughts on gaming and the meetings industry.
How many gaming properties are there in the United States?
There are 979 casino gaming locations, up from 968 last year. This includes licensed, individual, land-based casino, as well as riverboat casinos, racetrack casinos (racinos) and jai alai frontons. Nearly 400 have meeting facilities and about 500 have hotel facilities.
Why are gaming properties well-suited for meetings and conventions, and particularly for groups that have VIPs (sales incentive winners and board members, for example)?
Integrated resort casinos are excellent for meetings and conventions because they provide so many diverse offerings under a single roof—from casino gaming, of course, to myriad dining, spa, nightlife, entertainment acts and more. Casinos are some of the best in the hospitality and customer service business and will work hard to create special experiences for your meetings, conventions or events.
What do you wish meeting planners knew or understood better about gaming properties in the United States or about the gaming industry in general? What advice do you have for planners?
Meeting planners should know that integrated resort casinos can work cross-departmentally to make your meeting or convention unique. Ask about VIP experiences at one of the theaters or integrating in-house entertainment into your event, like a restaurant buy-out with an appearance from the executive chef.
How would you describe the state of the industry? Is the number of casino properties increasing?
The state of the U.S. casino gaming industry is healthy. There are 40 states with casino gaming, and while the number of properties is growing at about 1 percent, gross gaming revenue grew at nearly 4 percent last year—and in some jurisdictions, nongaming spend on meetings, conventions, retail, dining and other entertainment exceeds gaming revenues.
Are there any recent trends shaping or driving the industry?
The expansion to more diversified world-class entertainment offerings continues to be a global trend within the industry.