Conference partnership diverts thousands of pounds of waste
How does a small team plan and execute a seller conference for 18,500 Cisco sellers and help save the planet at the same time? In a word, partnerships. Smart Meetings asked for the back story from two Cisco events team members: Manager of Global Events Marisa Garamendi and Operations Manager for Global Sales Events Desiree Hamilton.
Business Goal: The annual August gathering at MGM Resorts International's Mandalay Bay in Las Vegas is designed to celebrate, educate and motivate Cisco's global sales and marketing team. After running the meeting in a hybrid virtual model for several years, the decision was made to move to a fully live model again.
Challenge: Although the face-to-face meeting is seen as more effective because it can help attendees align with company culture and enhance their loyalty, bringing together nearly 20,000 people (including a small army of event staff to help with everything from registration to tech and tear-down) from 99 countries poses obvious environmental challenges. Sustainability is a Cisco foundational value, so the team had to find a way to design a program that delivers business goals while limiting waste. "Everyone has to live on the same planet, and Cisco is sensitive to the fact that we are in the host city's space, so we made a conscious effort to offset the impact," Hamilton said.
More: How Cisco Built a Bridge to Sustainability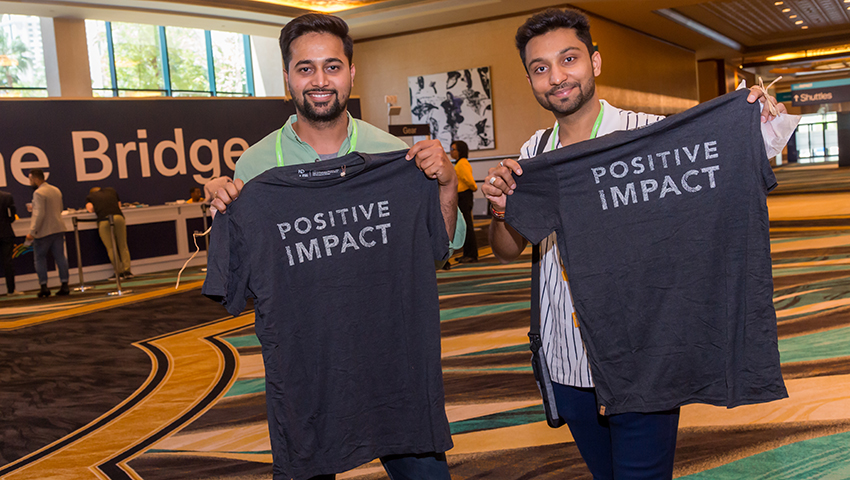 Solution: By working with MGMRI and sustainable consulting managers from MeetGreen (over several years), the team has imagineered programs to reduce, reuse and recycle just about everything attendees touch. "The best part is, as we have worked together to pioneer programs, [MGMRI has] been able to make them available for other groups coming to town," Villano said. How to begin? The first step is to talk to hospitality partners about your goal. They might have something they are testing or would like to try, and you can develop it together.
More: Healthy World: Rethinking Recycling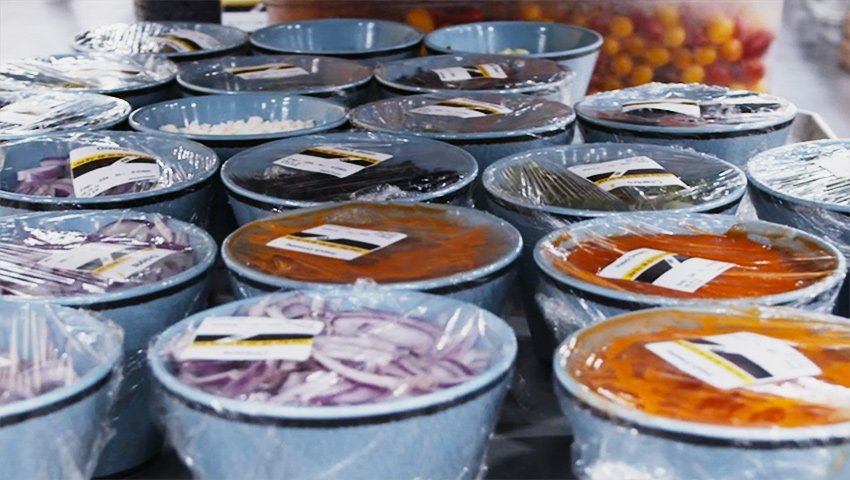 Focal Point: For the sales conference, the earth-conscious steps started with attendee gifts—backpacks made out of recycled water bottles and Positive Impact T-shirts made of sustainable materials from Tentree (10 trees are planted for every T-shirt sold) that resulted in 175,000 trees being planted in Madagascar. Later, a Makerspace allowed attendees to create hygiene kits for a charity that supports local homeless. A less visible but powerful initiative of the
sustainability effort was designing the program from top to bottom to give 99.99 percent of items a second life. Wooden stages were dismantled and donated to local schools to be used as sets for theater productions, for example.
Attendees were encouraged to play a part in minimizing food waste by not taking more than they planned to eat. Anything that didn't make it onto plates was flash-frozen in a special truck and immediately donated to shelters.
Success Measurement: Everything was measured with help from MeetGreen, which advised on establishing Key Performance Indicators (KPIs). More than 2,600 pounds of food, 2,000 T-shirts, 330 pillows, 405 pounds of office supplies and some 2,000 pounds of amenities were donated to an adult day-care facility and a local shelter. Even badges with RFID chips were recycled by a charity supporting those with visual impairments.
Lessons Learned: Next year's goal is to add composting and increase the quantity of food sourced locally. Cisco is proud to be expanding efforts to operationalize zero waste in other events around the world in an effort to expand their positive impact.