It's not how often you fly, but how well
Event professionals are the elite forces of the road-warrior class. They jet from conference center to resort, executive retreat to office, performing advance reconnaissance, erecting trade-show camps where only concrete lay before, and generally bringing people together to solve problems and do business. As frequent—and valuable—as this travel can be, it comes with challenges. We asked Smart Meetings readers to share their secrets for hitting the ground running.
The Never-Ending Journey
The almost 200 event professionals who weighed in on our poll say they are not planning on slowing down. More than 85 percent forecast they would be traveling as much or more in 2019, with a whopping 63 percent flying cross-country. That means three out of five of you are crossing time zones to meet and greet compared to one in five who say they are staying close to home. Another one in five (almost 19 percent) say you are bringing your passport for international adventures. That is a lot of moving around.
And it is not getting easier, according to the majority who responded. Almost half say navigating reservation websites and terminals is just as difficult today as it was a year ago. One-third reported that it is actually tougher to get through the travails of screening, shrinking seats and baggage claim with sanity intact—not to mention dignity—than in years past.
Gwen Knight, an independent planner from Wichita, Kansas, says it is getting both more difficult and easier. "Online reservations and hotel apps make it easier to book travel, while increasingly hectic schedules with last-minute program, room and travel changes require more of my time," she said.
VIP Travel Tips
Your secrets for smoothing out the travel bumps were both wise and, in some cases, very specific. Melissa Hahn, senior account lead at Meetings & Incentives Worldwide in Elmhurst, Illinois, shared the contents of her gotta-have-it kit (scissors, a mini-sewing kit with safety pins, Tide To Go stain remover pens, aspirin, Sharpies, antibacterial wipes, snacks and a mini first-aid kit with bandages).
Travel apps got a big thumbs up, as did TSA Precheck. To avoid late-to-the-gate stress, many suggested arriving early and cocooning in an airline lounge. A chorus of respondents sang the praises of Planning 101—preparing ahead of time for whatever might go awry. Following are more smart tips for smoother travels.
Booking Wise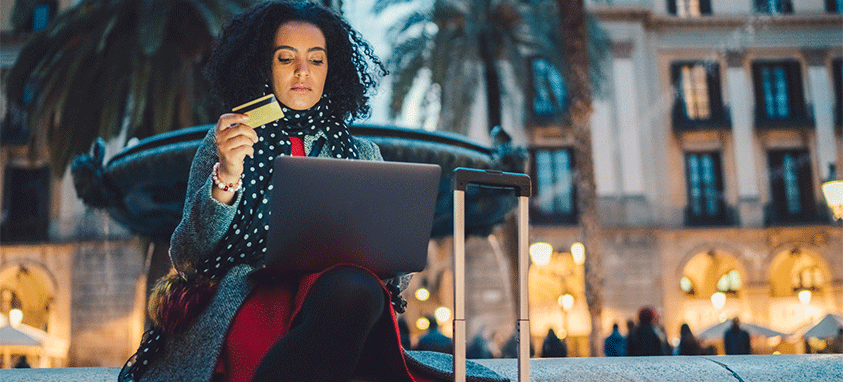 Loyalty counts in the air. Maria Frummet, senior manager for events at Teradata in San Diego, suggests always flying the same airline, for higher membership status and paying for extra legroom—especially on long return flights. Frances Kiradjian, CEO of Boutique Lodging Association, said the work she can do with an upgrade is totally worth the higher ticket price. "Easy, breezy travel when you're in business class!" she said.
Jennifer MacKay, executive director of International Foodservice Editorial Council in New York City, praises the benefits of signing up for text alerts and taking direct flights whenever possible.
Other words to the wise included never booking the last flight of the day from a connecting airport and not booking a ticket without a confirmed seat assignment. Beth Rice, CAT logistics consultant for Allstate Insurance in Chicago, has found that the first flight of the day is less likely to be delayed or cancelled. While window versus aisle was a toss-up, no one wanted the middle seat. No surprise there.
Smart Luggage Tips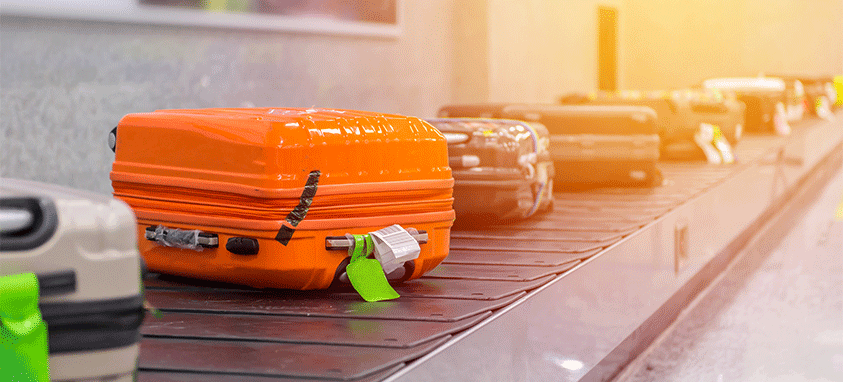 Packing hacks filled our inbox. One respondent has learned to bring two of everything, just in case. Roger Spring, a San Francisco-based regional sales manager for DG Skincare, says, "I have a system for work clothes to limit what I need to pack." Others say they travel with fully functioning "offices" that fit in a carry-on suitcase.
Nancy Berlin, a program manager for IBM Analytics who lives in Atlanta, suggests carrying a backpack with extra cords and connections. Jay Plantz, senior event planner at Sarnova in Dublin, Ohio, brings his own power strip. "I know I'll have good, tight [plug] connections, and when it's time to leave, my cords are all together for easier packing," he explained.
Garland Preddy, director of education for Society of Government Meeting Professionals in Lewes, Delaware, stresses the importance of always being prepared. "Keep cosmetics and toiletries filled and packed," she said. "Use packing cubes for easier packing and fewer wrinkles." Others suggest buying toiletries on arrival or, better yet, shipping luggage directly to the hotel.
Desi Whitney, senior vice president at HPN Global in Scottsdale, Arizona, likes to carry an actual paper, book or magazine to read in case Wi-Fi doesn't work, plus headphones for relaxing music. Others suggest eye masks. Many, including Patricia Olejnik, senior manager of conferences and meetings at Chicago-based Association of Legal Administrators, download movies and television shows to their iPads to help the hours pass, no matter what.
On the don't-leave-home-without-it list for Orlando-based veteran event production manager Cliff Ferris is a sound-soother travel clock with nature sounds. RJ Apana, director of travel and corporate events in the Scottsdale, Arizona, office of Apogee Physicians, always packs a snack. "There is no fun in being hungry on the road."
Sev Bennett, executive director at International Society of Political Psychology in Asheville, North Carolina, reminds us to leave room in our baggage for souvenirs.
Once the zipper is closed, the struggle is still not over. The debate over whether to check or not to check rages on. Maureen Sojka, events manager for Creative Marketing Alliance/CMA Association Management in Philadelphia, weighs in on the side of letting the airline stash her stuff in the cargo hold. "I would rather wait for my luggage than deal with the lack of space in the overhead compartments," she said. Others want their luggage with them at all times in case of cancellations or delays.
Relaxxxx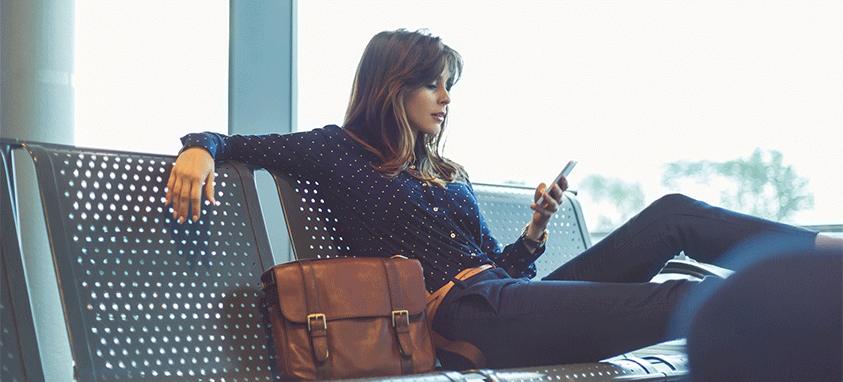 Barbara Diaz, owner of Corporate Meeting & Events in West Palm Beach, Florida, suggests taking emotion out of the experience—in order to objectively find solutions when road bumps occur. "After all, as meeting planners, problem-solving is what we do best," she said.
Many are resigned to the new reality of flying. Tom Spagnola, senior vice president of supplier relations for CheapOair, advises travelers—particularly in summer months—to arrive at the airport at least two hours prior to departure for domestic flights and three hours early for international flights.
Nora Jenkins, a senior planner for trade shows with Lincoln Financial Group in Philadelphia, says she brings along a good book and tries to connect with friends and family. Remember Gwen Knight, the planner from Wichita? She has found a way to make the best of it. When her schedule allows, she stays an extra day. "After the group and VIPs leave, I can relax, catch up on sleep, eat a decent meal, handle gratuities and begin working on reports with a fresh mind and body."
Melissa Friedman, senior event manager at VMA Global Events in Seattle, has an answer that speaks to my java-craving heart: "Be flexible, patient and drink lots of coffee."
Possibly the best advice of all was, simply, to be kind. Jane Axelson, senior manager of global events at Stryker in San Francisco, echoed the sentiments of many planners when she said, "Stay calm and be nice and courteous to staff when travel bumps happen, because they will. It doesn't do any good to lose your cool."
What are your travel tips? Join the conversation at #MeetSmart and share your insights.
Travel Etiquette 101
Just a little more politeness could go a long way toward making travel more pleasant, according to frequent flier Alison Taylor, corporate and incentives travel manager at Matrix Resources in Atlanta. Her four tips for a more civilized trip follow.
Don't wait to get out your passport and boarding pass until you are in front of the agent (especially when you have four kids).
Don't block the aisle of the plane during boarding because you can't find your earbuds.
Don't crowd the gate when zone 1 is boarding and you are in zone 5.
Use common sense.
How to Beat Jet Lag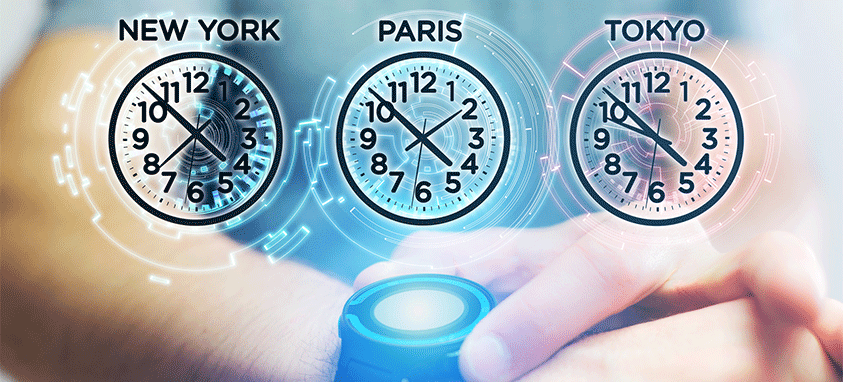 John Ayo literally wrote the book on managing hectic travel schedules: Travel Balance. The secret to mastering the most common symptoms of jet lag, including fatigue, confusion and lack of awareness, is reducing stress. He suggests these tricks to keep your body ticking.
Hydrate
Drinking lots of filtered water is foundational to good health in general, and even more so when traveling. Dehydration is one of the biggest causes of jet lag, so down as much water as you possibly can before, during and after your flight. Many veteran travelers who responded to our survey stress the importance of carrying a bottle of water and drinking it throughout the flight.
Adjust Immediately
The minute you step on the plane, set your mind and your watch to the time zone of your destination. That small mental trick helps you feel as if you are already acclimated. One of the big mistakes travelers make is taking a "quick" nap when they arrive at their destination. Try to stay awake until 9 p.m. (local time) the first two nights, and your internal clock should adjust.
Literally Ground Yourself
One of the best ways to sync your body to the destination's time zone is to get bare feet on earth in the new destination. Find a park. Walk barefoot for 20 minutes. Your body will release the static charge that built up inside you on the plane, which allows your cells to recharge with healthy energy.