Expert tips for thriving in a bigger, more dynamic event world
More and bigger. That is the forecast for meetings in 2018, according to a recent Smart Meetings survey of more than 2,000 event professionals. More than 80 percent of respondents said they will be producing the same or more events than last year, and that those events will be larger—including rock concert-quality elements.
That assessment fits with what leaders in the hospitality sector are seeing in their ballrooms and on corporate business plans. Mike Dominguez, senior vice president and chief sales officer for MGM Resorts in Las Vegas, predicts, "Attendance will grow because more people are working as freelance consultants and need meetings to connect and grow their skills."
Diana Scott, event and registration manager at Garnish Event Management in Boston, says that in addition to an influx of technology in registration, expos and signage, she believes attendees will continue to look for more interactive options.
But can already-busy planners take on even more? Or, as Christina Lofton, a Maryland-based manager at Meetings & Incentives Worldwide, wonders, how will they be successful in a world where companies want to spend less, but expect more for their dollars?
We asked the experts for tips on coping in this bigger, more complex event world, and found the secret is to be both smart and selective. From tech to food to location, what is trendy matters less than the reality of how it meets your specific event goals.
For the "how," please read on.
How to Optimize Tech Spend?
New tech tools are being launched for the event industry faster than singer Katy Perry changes hair color. How is a planner to know what to adopt, what to let mature and what to leave on the whiteboard? How can you make technology work for you instead of working you over?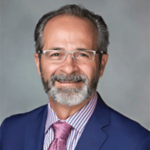 EXPERT
Robert Rippee
The director of the new Hospitality Lab at the International Gaming Institute at University of Nevada Las Vegas is focused on bringing the best in tech innovation to an industry where he worked for 25 years (including as president of marketing for Las Vegas Sands Corp.). He sees opportunity in the challenges event planners face when incorporating new technology.
Question: Are VR (virtual reality) headsets more than just toys?
Answer: Once VR is integrated with AR and AI (artificial intelligence), it will become a powerful tool to bring people together in shared experiences.
PRODUCTIVITY TIP: For a taste of what is coming, check out the esports arenas opening all across the country.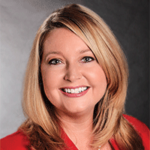 EXPERT
Ann Windham James
CEO and president of Imagine Xhibits and founder of TS Tech Summit technology trade show.
Question: Who has time for all that tweeting and posting? I'm not a pop star. Is it really worth the effort?
Answer: The great thing about social media is that it is both the fastest way to reach hundreds of thousands of people, and it is measurable, so you can quickly determine what posts are working and which ones went swish.
PRODUCTIVITY TRICK: Try a management tool such as HootSuite, SocialQuant or Greenvelope to make growing, managing and inviting followers easier.
Question: Isn't AR (augmented reality) just alphabet soup used to describe the time-wasting game Pokemon Go?
Answer: AR could revolutionize how we navigate trade shows. AR combined with indoor mapping content management systems can locate a booth even in the depths of a massive convention center where GPS is blocked.
PRODUCTIVITY TRICK: Check out Sherpa Solutions, DoubleDutch or ITM Mobile and look for the next generation of AR glasses and AR-enabled phones on shelves soon.
Question: I feel like I am throwing my marketing budget out into the world, and I have no idea what is working.
Answer: It is now possible to collect and analyze onsite data and integrate it with your lead system to get a clear picture of what is working.
PRODUCTIVITY TRICK: Eventbrite (invitation, registration and ticketing), Swoogo (registration), Hubb (exhibitor management), Glisser (audience polling and engagement), EventOPS (logistics) and Insight XM (data analytics) can all be integrated into Salesforce to paint a clear picture of the event funnel, tracking effectiveness along the way.
Question: What is a chatbot, and is it going to take my job?
Answer: Voice recognition is a tool to help you manage, communicate with and engage attendees.
PRODUCTIVITY TRICK: Try iMorph.ai (a freemium version can be used via social media), Event2Mobile's Eva, Sciensio's Concierge Eventbot or ConfBot.
Question: Does the world really need another event app?
Answer: Apps also make it easier to communicate, engage and gather data from attendees. Bonus: They are also better for the environment than printing glossy programs.
PRODUCTIVITY TIP: Use recharging stations as sponsorship opportunities and a social area with snacks to energize people as well as technology.
Where to Meet?
The hospitality industry as a whole is on track to grow at a rate of 2 percent per year through 2019, according to a recent CBRE Research Occupancy Forecast, an achievement that would result in a 10-year period of uninterrupted growth. That hasn't happened in 86 years. But that positive outlook doesn't mean it will just be business as usual for event professionals. Like chart-topping stars, event professionals must constantly experiment and reinvent—even after Beyonce-like hits.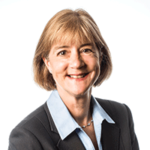 EXPERT
Chris Klauda
Director of destination research at STR, has been tracking hospitality trends, including visitor and destination demand. She has good news for event professionals.
Question: Events are getting bigger, but budgets don't seem to adjust accordingly.
Answer: 2018 and 2019 might be the years planners will have more negotiating power. Prices have become more transparent, and planners can see when transients are getting better rates than they are.
PRODUCTIVITY TIP: Having flexible dates can make it easier for hotels and planners to find mutually beneficial calendars and possibly lower prices.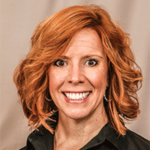 EXPERT
Linda McNairy
Vice president of global operations and shared services for American Express Meetings & Events, recently released The 2018 Global Meetings and Events Forecast, which surveyed 600 event professionals. She characterized the events industry as a "thriving environment" steeped in a "growth mindset." However, her research showed that attendee expectations are changing, and successful events require understanding attendee personas and catering to their needs.
Question: When each person seems to have individual requirements, how do I make sure I am optimizing my event for all attendees?
Answer: Understanding the personalities of attendees in advance can help customize the experience.
PRODUCTIVITY TIP: Conduct pre-event surveys to plan based on who is attending.
Question: I have talked to CVB representatives, and while they are very helpful, picking a city to meet in can be as difficult as picking between Team Katy and Team Taylor. How do I choose?
Answer: A recent Cvent survey concludes Orlando, Las Vegas and Chicago are the best in the world for business meetings. But the reasons people picked these (and the next seven on the list—Atlanta, San Diego, Washington, D.C., Nashville, Dallas, New York and Phoenix) may be more helpful in your decision-making process than knowing the winning cities themselves. In other words, each group's needs vary.
PRODUCTIVITY TIP: Ask yourself these questions. How easy is the city to get to from where my attendees are coming? Does the city have the right type of rooms at the right prices? Is there enough convenient meeting space to accommodate my group now and in future years? Are there food options that my attendees will appreciate? Are there additional recreational options that will entice attendees to stay and enjoy the area after the final concert packs up and leaves?
Question: How do I mix up my event programming to engage attendees in more meaningful ways?
Answer: Consider moving at least some activities to a unique venue. Demand for nontraditional spaces—warehouses, rooftops, a clearing in the woods—is expected to grow by almost 4 percent.
PRODUCTIVITY TIP: A dedicated white space or decompression space with comfortable seating can be a way to allow informal interaction for people looking to recharge and connect.
What's for Dinner?
In 2018, it is no longer enough to serve tasty food. It also has to be green, meet multiple dietary restrictions and, perhaps most important of all, look amazing.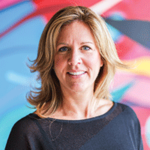 EXPERT
Liz Moskow
Culinary director at Sterling-Rice Group (SRG), identifies food trends and analyzes what that means for events.
Question: How do you plan a menu that is good for the planet, the stomach and the budget?
Answer: Consumers just can't get enough of the green. From plant-based utensils to cricket powder (see sidebar), attendees are now attuned to the footprint their meal leaves behind—and want to know what's on the menu has as light an environmental footprint as possible.
Productivity tip: Moringa—a superfood derived from the dried leaves of the "tree of life"—will be the "thinga" in 2018 and beyond. With more protein, fiber, calcium and vitamins than matcha, watch for moringa to become the next matcha or golden milk.
Question: More people are requesting food modifications, from gluten-free to vegan. How can a planner accommodate all these requests?
Answer: The good news is, more venues now can not only meet these requests, but provide high-quality alternatives. IACC's most recent survey of venues noted that diets such as vegetarian are no longer a trend, and an increasing percentage of members have stepped up to accommodate them.
Productivity tip: Look for pinsa, an ancient Roman-style pizza that uses a lighter flour blend with longer fermentation periods to make the dough easier to digest.
Question: Before anything is even tasted, attendees are whipping out their phones to take pictures for social media. How can planners leverage this ubiquitous trend?
Answer: Heading into 2018, we will continue to see visual food experiences created with the aim of a perfect photo opp. Serving interesting foods is an effective way to get the word out about an event in an era of food objectification.
Productivity tip: Rainbow-colored cupcakes or glow-in-the-dark donuts are examples of how to make mealtimes Insta-worthy.
2018 Watch List
Crickets are the New Kale
As food sustainability continues as a buzz phrase in 2018, menus may shifting to high-nutrition foods that require smaller spaces to grow, according to Christine Couvelier, founder of Culinary Concierge, which follows global food trends. That means crickets. "They are phenomenally healthy, have twice the protein as beef, fewer calories, almost no fat, and cricket farms are environmentally friendly," she says.
As food sustainability continues as a buzz phrase in 2018, menus may shifting to high-nutrition foods that require smaller spaces to grow, according to Christine Couvelier, founder of Culinary Concierge, which follows global food trends. That means crickets. "They are phenomenally healthy, have twice the protein as beef, fewer calories, almost no fat, and cricket farms are environmentally friendly," she says.
Security is the New Black
The biggest change in 2018 could happen behind the stage, as ever-greater emphasis is put on keeping people safe. Cyber crime alone is a $6 trillion industry. Ann Windham James, CEO and president of Imagine Xhibits, suggests proactively ensuring registration software is PCI compliant, being vigilant about using strong passwords and keeping virus protection up to date. "Work with your IT team to learn and meet evolving General Data Protection Regulations," she advises.
PP is the Old Standby
Will a shift to interactive, participatory meetings be the end of PowerPoint? While many people—particularly younger attendees—no longer want to watch someone read off a slide deck, Mike Dominguez, senior vice president and chief sales officer for MGM Resorts, is not ready to predict the death of PowerPoint. Just as print and digital have morphed to become an integrated community and Amazon is getting back into the physical book space, the technology will evolve along with its users. "We are not going from one extreme to another," he predicts.
Reports from Planning Front Lines
"We are continuing to try to find ways to "wow" attendees with stagnant budgets. Always a challenge!" —Rachel Behrens, senior signatures events marketing specialist, Workiva
"Domestic travel will remain strong; international attendees will not come to the U.S. in the same numbers, because of travel bans, perception of being unwelcome and continuing concerns about security." —Naomi Romanchok, events manager, Association of Farmworker Opportunity Progress
"Experiential events are going to increase in number and impact." —Elena Overton, supervisor, event purchasing and industry relations, ITA Group
"It will be more common to have mobile event apps, gamification, more security and/or disclaimers about what safety meeting owners cannot guarantee." —Syd Fredrickson, conference coordinator, University of Washington Continuum College of Academic Excellence
* From a November 2017 survey of more than 2,000 Smart Meetings contacts.