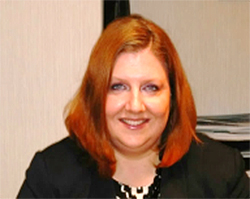 Semiahmoo Resort, Golf and Spa, a seaside resort located on the Semiahmoo Spit in Blaine, Wash., has hired Megan Wallstrom as director of catering and convention services. Wallstrom will be responsible for all meetings and social functions, including weddings.
"We are excited to have Megan on board to work her magic to create one-of-a-kind events that truly exceed our guests' expectations," said Mark Andrew, general manager of Semiahmoo Resort.
Wallstrom has more than 10 years of management experience in sales, marketing and catering. Most recently she served as director of catering for Holiday Inn Downtown Everett, and the catering sales manager at the Hilton in Bellevue, Wash. She holds a Bachelor of Arts in Communication from Washington State University in Pullman, Wash.
Semiahmoo Resort, Golf, and Spa, which is currently undergoing a multi-million dollar restoration, is located 45 minutes south of Vancouver, B.C. With more than 35,000 square feet of banquet and meeting space, it can accommodate groups from 5 to 500. Visit www.semiahmoo.com.