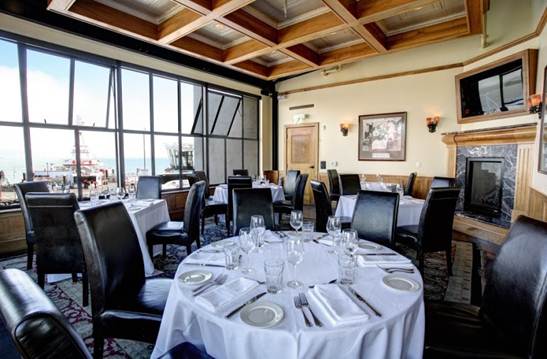 With more than 30 locations across the state, Boudin Bakery is a California classic for sandwiches, soup, salad and of course fresh-baked sourdough. Founded in San Francisco in 1849, Burgundian master baker Isidore Boudin sought to combine French breadmaking techniques with the sourdough popular among Californian gold miners. To this day, every single loaf of sourdough produced by Boudin uses the original yeast-bacteria culture, maintained through the centuries for a distinctive, instantly-recognizable taste.
What better way to celebrate more than 165 years of San Francisco sourdough tradition with a meeting at Bistro Boudin, the bakery's flagship facility? The 26,000-square-foot facility has a café, museum and a fine-dining restaurant with stunning views of Alcatraz, Angel Island and the rest of the scenic San Francisco Bay. The main dining room seats up to 270 for dinner and 400 for cocktail receptions.
The museum can also be transformed into a private dining environment for any social or business gathering, accommodating up to 80 seated guests and cocktail reception parties of up to 125 guests. In addition, Boudin offers a unique "Roll with the Bakers" program which allows guests to participate and roll bread with one of the actual Boudin bakers.