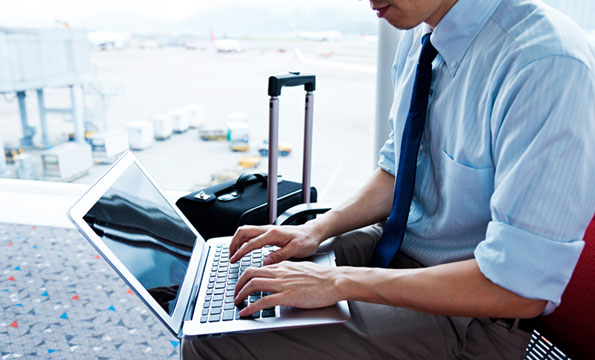 The woes of booking business travel are put to ease this week with the launch of a new corporate travel platform. NexTravel opened its website for enrollment on Monday to help companies save time and money on travel in one streamlined process.
The platform allows businesses and their employees to manage all travel needs in one convenient, cost-effective platform, instead of tracking purchases through numerous competitor websites such as Orbitz or Expedia. Employees can search for discounted flights, hotels and rental cars in one place. There is also the option to save travel preferences and customize travel rewards programs. From the other end, managers can track trips and receipts, approve or control travel expenses and even create policies. There are no registration costs or booking fees added on. And flexible cancellations can be made with one click.
Based in New York, NexTravel was co-founded by Wen Wen Lam and Alexey Pakhomov, who saw an opportunity to disrupt archaic methods of manually booking business travel. Their software tools significantly reduce the average time it takes to make a reservation. Already, NexTravel processes a large volume of travel which enables it to offer otherwise inaccessible discounts—as much as 40 percent off a single reservation. The website has access to over 90 airlines, 240,000 hotels and 27,000 car rental locations, including major brands like Starwood, Marriott, United, American Airlines, Hertz and Enterprise.