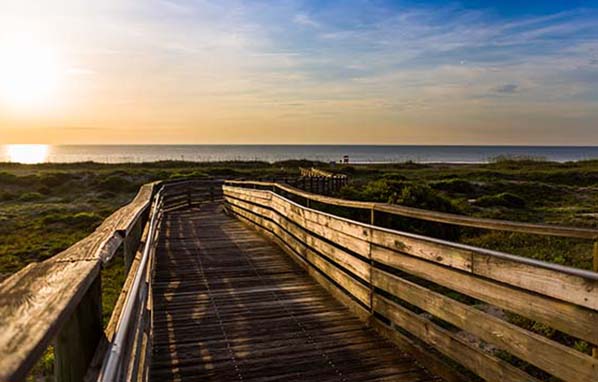 Amelia Island, Florida
Destination Marketing Association International (DMAI) has accredited a new group of organizations, including the Amelia Island Convention and Visitors Bureau. This prestigious honor recognizes CVB destination marketing organizations that meet a high level of quality and performance standards within the industry.
In addition to Amelia Island, DMAI has accredited Explore Fairbanks, Alaska; Heritage Corridor Convention & Visitors Bureau in Illinois and Michigan; LaGrange County Convention & Visitors Bureau, Indiana; Parksville Qualicum Beach Tourism Association, Canada; Sedona Chamber of Commerce, Arizona; Tourism Kelowna Society, Canada; Visit Great Lakes; Visit Mendocino County, Inc., California; Visit Mesa, Arizona; Visit Oakland, California; Ypsilanti Area Convention and Visitors Bureau, Michigan; and Visit West Hollywood, California.
"This recognition is a product of the hard work and diligence of the entire Amelia Island CVB staff and board," said Gil Langley, president and CEO of the Amelia Island CVB. "DMAI accreditation is a direct result of the Amelia Island CVB Board of Directors' adoption of policies which exceed industry standards, as well as our staff's dedication to excellence and superior service."
The accreditation seal exemplifies a destination marketing organization's (DMO) commitment to industry excellence and to raising the performance and accountability of similar organizations around the world. To be eligible for accreditation, a DMO must successfully fulfill 58 mandatory and 30 voluntary standards in various areas, including governance, finance, human resources, sales, communications, destination development and research.
DMAI represents approximately 1,350 members from more than 600 destination marketing organizations throughout 30 countries.