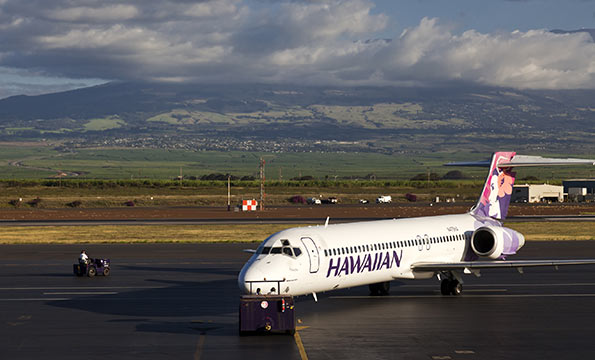 Hawaiian Airlines has the best on-time percentage of any major U.S. airline for summer travel, according to a recent Forbes study.
The study examined the on-time records of 14 major U.S. airlines during June through August for 2012, 2013 and 2014, and found that 93.4 percent of Hawaiian Airlines travelers arrived on time. Placing second was Alaska Airlines, with an 86.3 percentage.
Overall, 76 percent of major airlines' flights arrived on time, according to data from the Bureau of Transportation Statistics. Some 22 percent were late, and the others were canceled.
Every carrier had a 70 percent or better on-time record. Express Jet, which carries regional passengers for Delta and United Airlines, was the lowest, at 71.2 percent. Second worst was Envoy Air (known as American Eagle until 2014), at 71.4 percent.