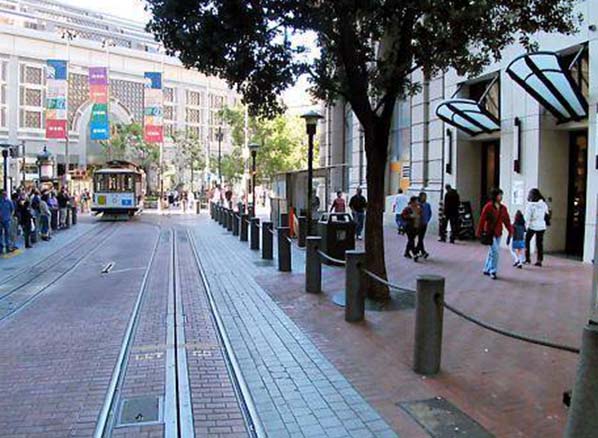 Prime location for Axiom Hotel
One of the most popular corners in San Francisco will have a fully remodeled boutique hotel before 2015 is over. Steps from the cable car turnaround and only three blocks from the Moscone Center, Powell Hotel will be converted to a new independent property to be named Axiom Hotel.
Host Hotels & Resorts, Inc. acquired the Powell Hotel in early 2014. The new 152-room Axiom will be operated by Kokua Hospitality and is expected to open in the fall.
"We are excited to unveil the new name, Axiom Hotel, marking the beginning of a significant transformation to come that will create meaningful value in this asset," said Struan B. Robertson, executive vice president and chief investment officer of Host Hotels & Resorts. "The hotel was acquired as part of our strategy of narrowing our investment markets, primarily focusing on gateway cities and urban and resort/conference markets, while establishing a deeper foothold in those markets by expanding our investments to include upscale properties that may be operated by an independent manager or without a major brand affiliation. The Axiom Hotel is a great example of this strategy."