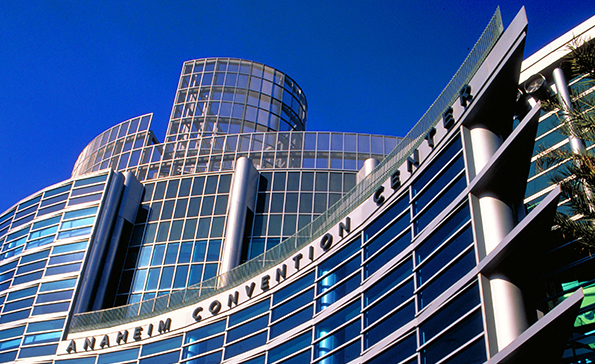 Got Wi-Fi? By fall 2015, the Anaheim Convention Center (ACC) will rank as the first West Coast convention center with 10 gigabit Internet connectivity thanks to a $2.5 million investment by Smart City Networks.
As one of the first convention centers to offer free wireless connections throughout its facility, the ACC is now partnering with Smart City to install a new Cisco-based high density network, which will provide faster, more streamlined wireless service and better accommodate mobile users and devices.
There will be nearly 700 access points thanks to the Cisco High Density Network. This configuration has been used strictly for stadiums thus far. The new first-of-its-kind system will be a major perk for ACC meeting and event attendees. The configuration will also include Cisco's Mobility Service Engine (MSE) and Cisco's Prime Infrastructure and will enable Location-Based Services (LBS).
"Installing this new, fully redundant, high density Wi-Fi network positions the ACC as a national leader in wireless connectivity," said Tom Morton, executive director, City of Anaheim, Convention, Sports & Entertainment. "This will enable event planners, exhibitors and attendees to fully engage the largest of mega bandwidth needs."