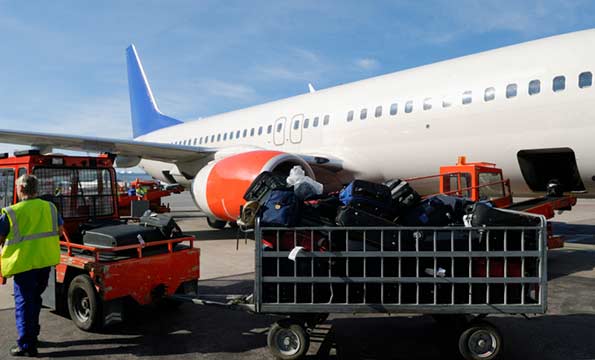 The days of luggage wandering off on a vacation of its own while an irritated owner looks for it on the baggage carousel at the end of a flight are dwindling.
Marisa Garcia writing on Skift, reports that technological advances and new processes are making missing luggage less likely, and airlines are making money.
Over the past seven years, airlines and airports have lost 61.3 percent fewer bags and saved $18 billion dollars as a result, according to a new Baggage Report from aviation information technology firm, SITA. With 3.3 billion flying in 2014, only 2.3 pieces of luggage were mishandled for every 1,000 passengers.
SITA's CEO Francesco Violante says improvements in baggage handling technology and new baggage processing systems have made things better. But, he warns in the report that more advances are needed to maintain the good numbers. As more people fly, he says, the pressure will increase on airlines to invest in technology, which should include baggage systems automation.
Of course, passengers have to pitch in. Printing baggage tags at home before a flight, self-checking luggage at the airport and apps that track luggage help airlines work more efficiently.
"Over the next three years, 59 percent of airports said they would invest in major self-service programs, as passengers increasingly express a desire to have more control over…their baggage," Violante says.
Read the full report at skift.com