When events women come together to celebrate each other, they do more than toast Veuve Clicquot (although there was plenty of that, too). They build networks.
The 7th Smart Woman Summit at Grand Hyatt Nashville this week brought together leaders for a power day of education, networking and brainstorming. "We want you to leave empowered to take charge of your physical, emotional and financial lives," explained Marin Bright, Smart Meetings founder and CEO.
But First…Problem Solving
"Success storming" circles are taking notes and kicking problems is the sticky notes for women. Thank you to the provocateurs. @GrandHyattNash #SmartWomanSummit @SmartMeetings pic.twitter.com/4X7DBIcWPF

— JT Long (@SmartMtgsJT) August 26, 2022
After a warm welcome reception poolside that left everyone feeling supported with personalized undergarment gifting from Essential Bodywear, the group started bright and early with "success-storming" circles.
The conversations led by "provocateurs" trained in the art of asking evolving questions covered the topics of innovation, mentorship and entrepreneurship—supporting event bosses in their time of need. The common denominator from all the groups was that women need a "phone an expert friend" option in times of need. Oh, and a couple more hours in the day would help as well.
Read More: Solving the Biggest Challenges to Meetings Industry Growth
The results of the brainstorming sessions will be used to develop content, tools and resources for the Smart Woman VIP Club that will be rolled out over the coming year.
Live It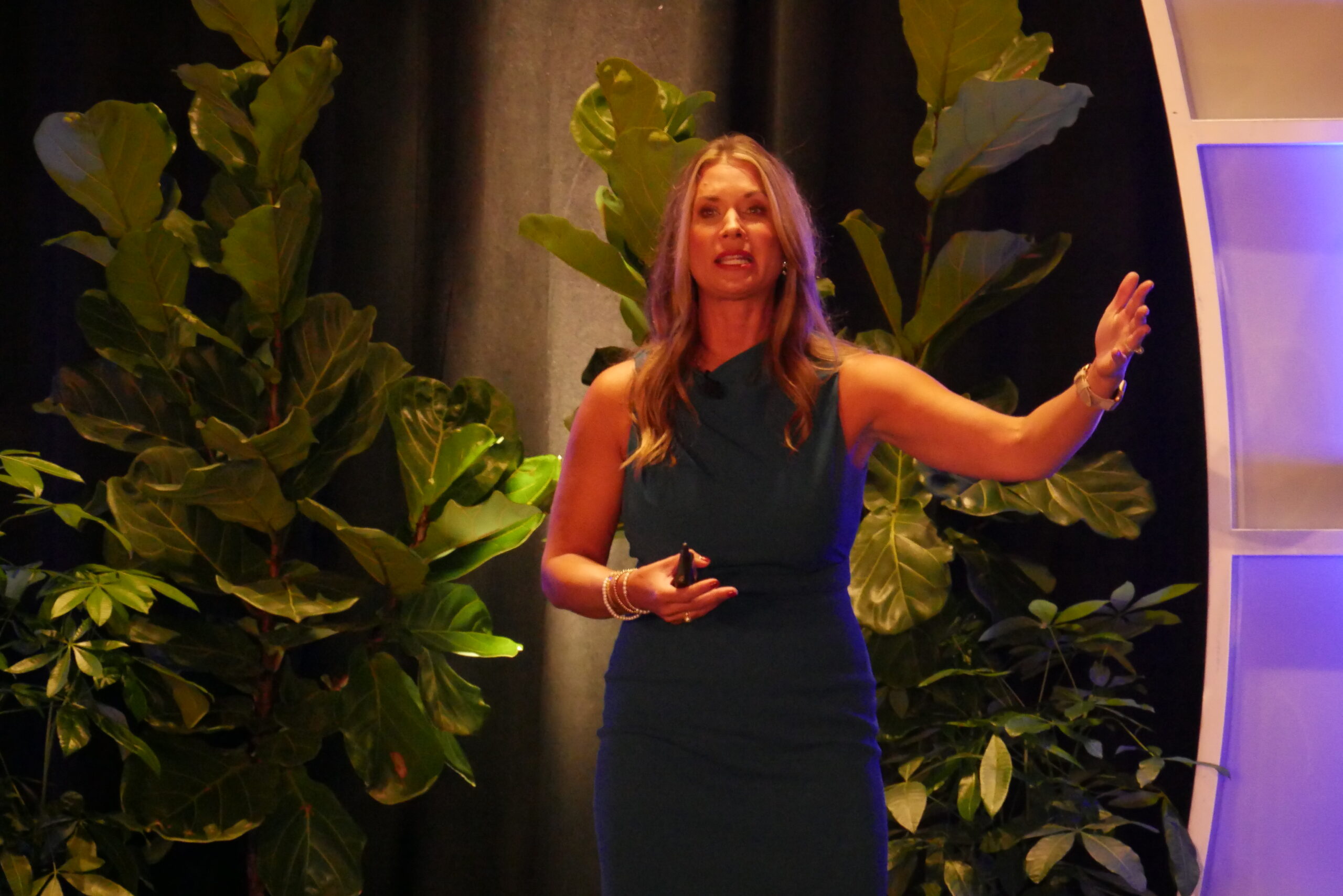 Every participant has their own needs and their own journey, so the day began with an exercise to uncover what those are and a brainstorming session to address them. That is why it was only fitting that the first speaker was Tara Renze, author of Be Who You Came to Be.
Renze wrote her book based on a note sent by her grandmother and the idea that each person gets to decide how they want to live regardless of who other people think they should be, who they were in the past or even who they are today. Her three-step plan is a guide to create a life of genuine happiness and how to unapologetically live that life to the fullest potential.
"Own your perfectly flawed self and never play small again," she advised.
Embrace the Fear
Everyone gets scared sometimes. Over the last two years, the average number of OMG days for meeting profs may have reached record levels. That sinking feeling in your gut accompanied by a voice in your head telling you to run is only natural when facing new situations, explained mindset coach Tracy Litt.
Litt explained that our fear is an evolutionary tool that developed to warn us when we are venturing into dangerous territory. In order to take the risky step of moving beyond our comfort zone, we have to embrace that fear and reassure it that everything will be okay. "Make decisions based on your vision for where you want to be in the future, not where you have been or are now," she said.
Read More: What Happens When 'Fear Majeure' Is Used to Postpone or Cancel an Event?
Future Genius
Thank you @amilya for sharing the tools that leverage behavioral science to achieve our real goals. #SmartWomanSummit pic.twitter.com/MFXBfVej27

— JT Long (@SmartMtgsJT) August 26, 2022

To ensure the day's wisdom didn't get tossed in the "easier said than done" file, strategic advisor and founder of Designing Genius, Amilya Antonetti shared concrete steps for modifying behavior to get new results.
Identify why you do what you do
Decide if your actions are serving your desired outcomes
Be efficient with your energy
Create actions based on that information
Fill Your Tank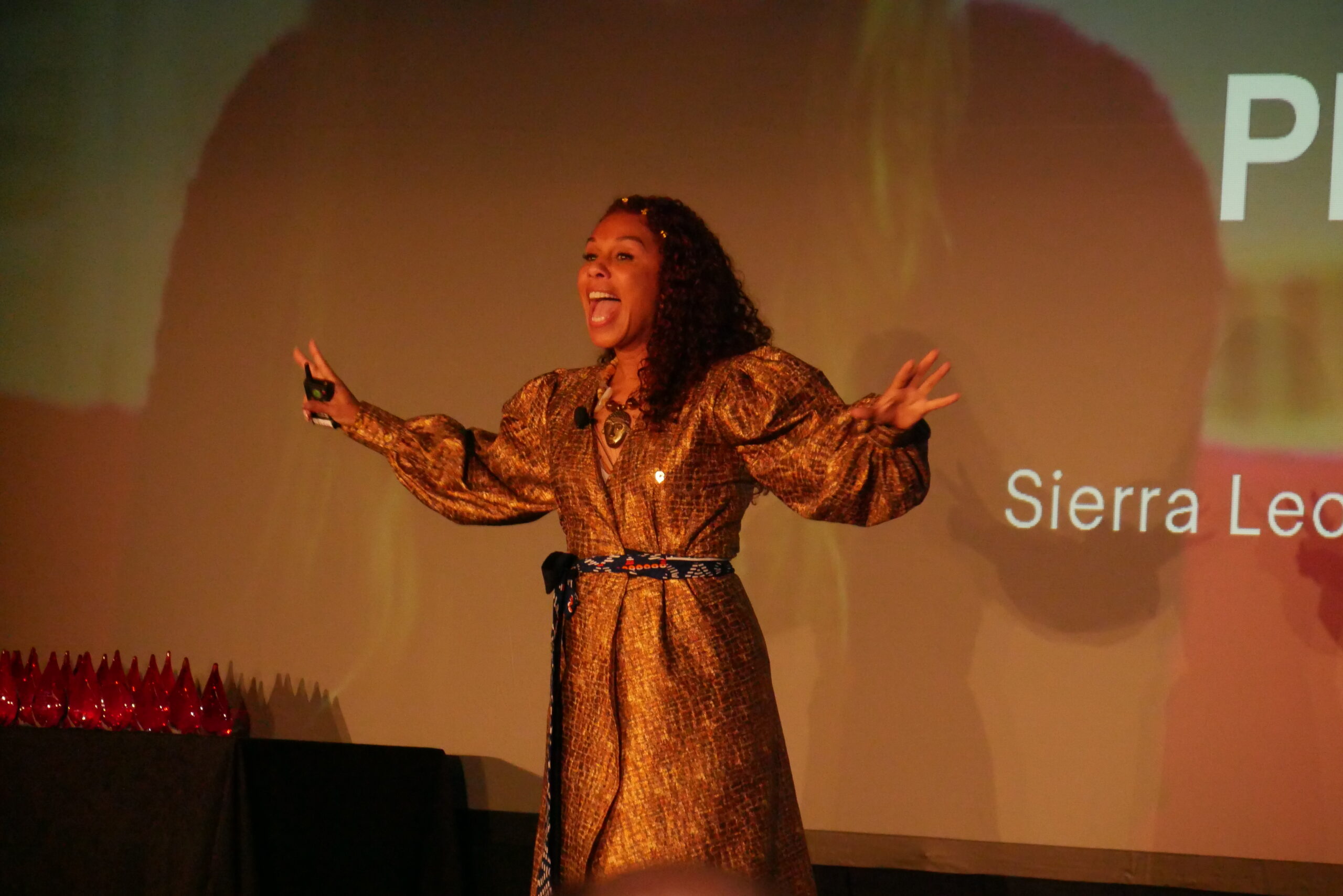 The day of education was followed by the Smart Women in Meetings Awards Gala, recognizing multiple years of winners in the categories of Rising Stars, Entrepreneurs, Industry Leaders, Stellar Performers, Innovators, Visionaries and Hall of Fame.
Princess Sarah Culberson spoke at the gala and encouraged these accomplished and inspirational women, who are usually behind the scenes serving others, to take time for themselves and reflect on "what fills their tank" and to make that a priority. "You have to be whole so you can help others," she said.