Sometimes random conversations lead to meaningful results. What started as a casual discussion when Smart Meetings founder and CEO Marin Bright visited LEO Events principal Cindy Brewer in Memphis, Tennessee, back in November of 2018 quickly morphed into Canvas Consortium, a dynamic community focused on delivering a noncompetitive and solicitation-free idea exchange. By the time the first COVID-19 quarantine orders started rolling across the country, an invitation-only collective of corporate brand and event visionaries had taken root. The peer network met weekly as Canvas Conversations to share how they were dealing with weekly developments around rescheduling, contracts, protocols and team morale.
While the original idea had been to partner with Memphis Tourism to launch a new, game-changing industry event for senior corporate meeting professionals as the first group in the reimagined Renasant Convention Center, the pandemic had other ideas. "We weren't going to let COVID stop us after two years of effort," said Brewer. Hence the virtual pivot.
Fortune 500 companies and nonprofits, such as FedEx, The Home Depot, International Paper, Merkle, St. Jude Children's Research Hospital and Walmart, supported the idea of an interactive, two-day discourse that incorporates the sense of place offered by the all-new convention center space translated into a virtual environment. And, like that, a new resource for meeting professionals looking to adapt during changing times was born.
Canvas Live will push play on the future of meeting conversation Oct. 27 with Lessons in Leadership, a panel featuring AutoZone CEO Bill Rhodes and Walmart Executive Vice President Janey Whiteside. Survival stories will feature case studies from top meeting professionals sharing their COVID strategies. And improv conversations will allow attendees to learn from each other in moderated forums. A panel about awareness around social justice and what it means for the events industry will point the way to meaningful action. The innovative program will end with a focus on the power of laughter.
And in 2021, attendees will come together for Canvas Live in person, Brewer pledged. Smart Meetings' Bright seconded that emotion.
Purpose-Driven
Smart Meetings polled participants who will be lending their insights to the virtual discussion about the conference theme: How a sense of purpose can support events industry professionals during uncertain times. Their responses were nothing short of inspirational.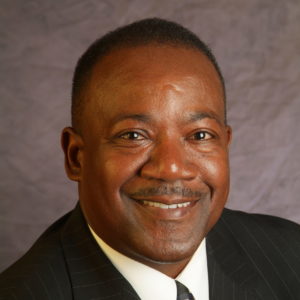 Malvin Gipson, Memphis Tourism vice president of sales, sports and convention services
As a destination marketing organization, we essentially transitioned into an industry communications agency at the onset of the travel slowdown. Sharing best practices and timely information, advocating for our industry as new health and safety ordinances were being developed and looking ahead by developing reopening plans was key, not only for our local industry, but for our members and clients as well. Canvas was originally designed as an in-person gathering of global brands that simultaneously showcased our new meetings facility product here in Memphis. We didn't want to lose the momentum already achieved for our destination and the pivot to digital was essential. Innovative content and programming will still allow us to showcase what is already a strong and affordable leisure destination as an emerging meetings market with a sizeable investment in facilities and new hotel inventory.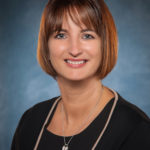 Shelley Hodgkinson, senior director of event solutions with Walmart
2020 has been about keeping everyone engaged and involved, whether it's my own team on a daily basis, or attendees in a meeting or event. It's all about people and the stage of the journey they are in.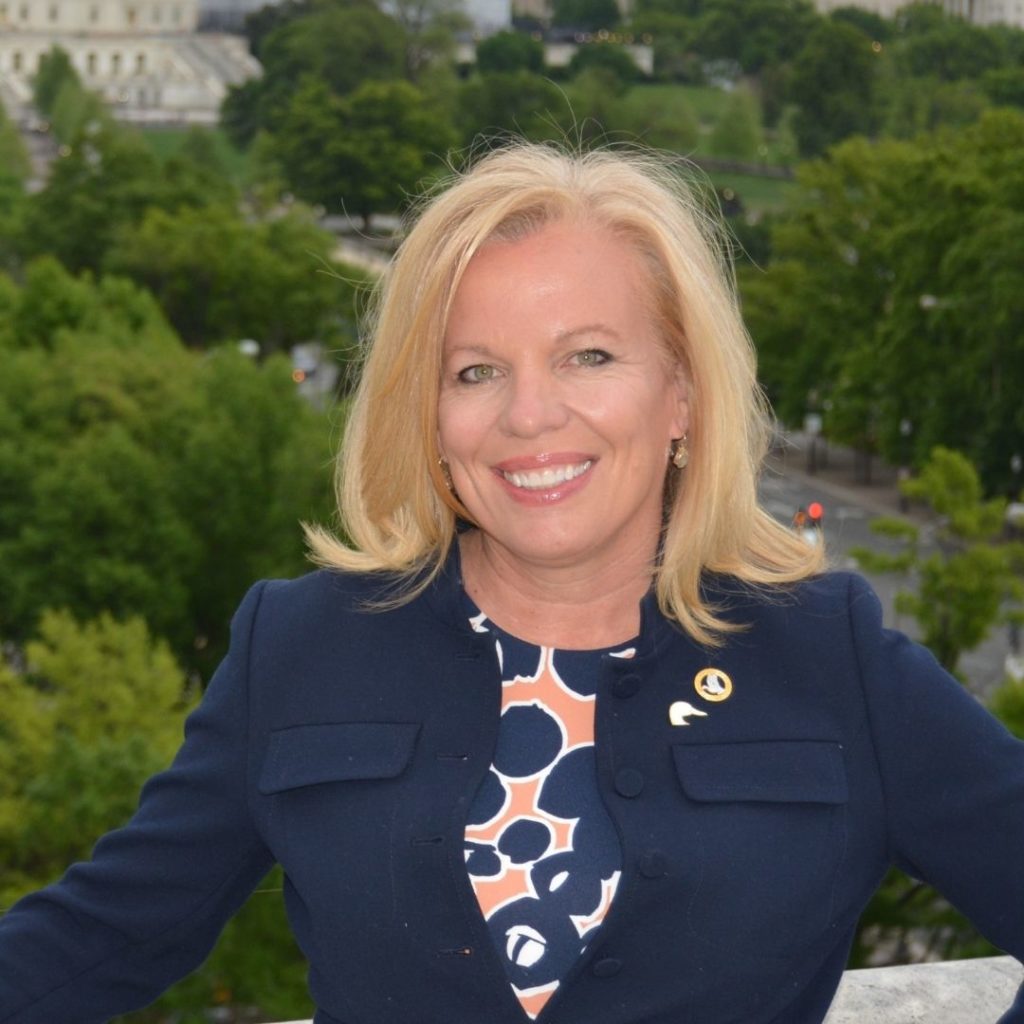 Pattie Kempka, Ducks Unlimited director of national meetings and conferences
Engaging and staying relevant to those passionate about our mission has become both the most important thing we do and also one of the hardest things to deliver during the pandemic. The opportunity to join virtual meetings and webinars has hit the average person at a frenzied pace. We have found shorter, more personal events are filling in the gaps until we can meet again in person.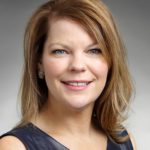 Sally Pace, CEO of Connect Healthcare Collaboration, CANVAS Advisory Board Member and Memphis Tourism Board Chair
Each of us involved in CANVAS Live—whether as a participant or on the advisory committee—represents a brand. Now, more than ever, we have been challenged and stretched in ways that none of us could have imagined going into the start of this year. As 2020 draws to a close, I think the word "purpose" resonates with us so deeply because in the middle of our challenges, we know that our work is a calling. This work is an extension of ourselves and our contribution that allows us to find and serve with purpose during chaos.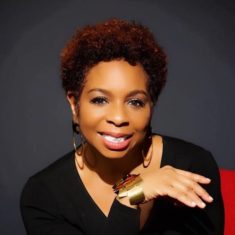 Faith Morris, chief marketing and external affairs officer, National Civil Rights Museum and panelist for the "Are We Woke Yet? A Social Consciousness Conversation" happening on Tuesday
Purpose is a standing guiding principle for the National Civil Rights Museum. We constantly reflect on why we exist as a catalyst for positive social change and how that manifests in our work and impact. The museum is a site of tragedy and challenge, but also of hope and healing, which guides our purpose in preserving Dr. King's legacy and engaging in the ongoing struggle for civil and human rights. During this pandemic and time of prevailing social injustice, we're even more mindful of how our purpose has driven thousands from around the world to come to this place and be immersed.
Lessons Learned
And what have we learned during this time? It turns out we have grown a lot wiser.
Malvin Gipson: Be flexible and welcome change. A willingness to adapt to this ever-changing environment has never been more essential than it has been in the last nine months, and we know that to be true for the future as well. There is little we can control with the virus, one of the first lessons has been to accept where we are and move forward with the appropriate next steps that may not be in any strategic plan. We were proactive and worked hard to guide staff for this pivot into a new normal that we know will continue to present unexpected curves. Being flexible is the smart move, as is working to maintain, grow and cultivate relationships.
Shelley Hodgkinson: My biggest learning for 2020 is to keep moving and be flexible. Keep an open mind and continue to always put the customer or client first. Going forward, its going to be key to have options; we need to be able to respond quickly to the ever-changing requirements of the outside world, whatever it may look like.
Pattie Kempka: The biggest lesson we learned is to stay nimble, become more creative and make it fun! No one knows our audience better than us. Engaging content is king and we have learned to tell our story efficiently and compellingly by utilizing our most engaging presenters. No one wants to watch a talking head. Relating the content to the attendee is far easier to do when your story is thoughtfully considered and told in a manner that is engaging, energetic and humorous!
Sally Pace: One of the most impactful lessons for me has been around being nimble. It doesn't mean being sloppy or taking shortcuts, but it absolutely means figuring out how to adjust and pivot while still carrying out the course of business. In order to accomplish this, it's been important to have more frequent check-ins with team members and clients. They provide a realistic view of where your holes are and often have the answers needed on how to adjust or improve. I've heard other leaders express it in this way, "we've had to make decisions in days or weeks that, before, would have taken months or a year." Moving at the speed of business is never going to slow down. Those who are nimble can keep up!
Faith Morris: Pivoting is a thing! Since COVID, we have had to rethink everything. When and how to reopen. After we reopened, how to keep people safe and distanced while engaging them in the story of the Civil Rights Movement (encouraging them not to touch anything). Suddenly, there's a virtual aspect to pretty much everything we do. Becoming pros at transforming our programming into virtual events that expand more broadly and globally. There's little about how we operate that has not been reimagined.