How do you know if you are aligning yourself with the right vendors? We asked a panelist from a discussion at Cvent Connect 2019 in Las Vegas to share takeaways from the event for those who couldn't attend or were busy in the Innovation Pavilion at the time.
Dana Freker Doody, vice president of communications and public relations at The Expo Group, is an expert at the strategy and logistics of creating experiences, and had the following advice for groups looking to up their game.
Talk the Walk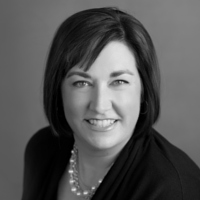 "People are struggling with learning the new vocabulary," Freker Doody said. Many aren't quite sure what designing an experience really is and what it means for their group. Or, they think their group is too conservative and will never go for something different than the way it has always been done.
"Pushing an event to the next level can be as much of a baby step or a big leap as you want it to be," she assured the audience. "It is all about being able to step in the role of imagining how it could be different and better, and finding the right partners to get you there."
Critical Steps
"You have to ask potential partners questions about the values of the company so they can be sure that they speak and act the way you do," Freker Doody said. "Get to know them and see if you like them."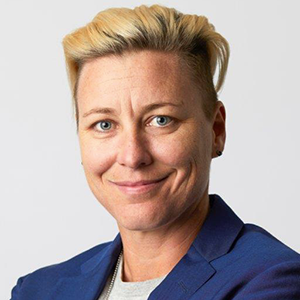 This advice was very fitting for an event that invited outspoken retired soccer player Abby Wambach to reflect on what we believe as people and companies and why. She challenged audience members to verbalize their unspoken biases and look at them objectively.
More: Four Goals for Scoring Big-Time from Soccer Superstar Abby Wambach
Freker Doody also advises event professionals to be open about what they don't understand. "Don't be afraid to admit if you don't know what something means—whether that is projection mapping or LED options," she said, adding that they should ask vendors to define the technology in terms of the specific project and outline the benefits. "Vendors will write their own KPIs if you let them," she said.
The End of the Rainbow
Why is it so important to have the right partner? Trust speeds the pace of business and makes working through friction easier. "Because of attribution error, the attendee doesn't understand it is the vendor who messed up, so the planner takes the blame if the vendor falls down," Freker Doody said.
"Interacting with technology and humans should be seamless," she said. It feels disjointed if the registration, banquet and presentation experience are uneven. Everyone on the team needs to be aligned for the attendee to have a cohesive journey.
Cvent demonstrated that overlap between technology and people by focusing on ways to help customers understand the technology available today and where the company is going in the future, through augmented reality and virtual reality demonstrations. "They showed where they are taking the business in the future, and it was very interesting," this partner-panelist concluded.