At the end of three days of learning and exchanging business cards at Sheraton Birmingham Hotel for Events Industry Council's CMP Conclave 2018, there wasn't a dry event-professional eye in the house. Some of those tears were brought on by laughter and understanding, and many came from the final keynote speaker's story of making a difference in a big way—more on that later.
What are the takeaways from the annual reunion of certified meeting professionals? We thought you would never ask.
Celebrate What Makes You Special
Opening night keynote Jessica "Jess" Pettitt challenged planners to look inside themselves rather than focusing on others. The ultra-candid inclusiveness expert and author of Good Enough Now defined diversity broadly—really broadly. She included not only different ways of looking at the world, but also of communicating, living, loving, going to the bathroom and eating. In addition, of course, to the eight protected classes as defined by the Equal Employment Opportunity Commission.
"Your job is to make conversations that matter possible," she said. To do that, you start by putting people at ease, she said, by asking them what they need. That could mean asking preferred pronouns for their badges, what they can eat (maybe it is Oreos and pears) or what accommodations could get them gracefully onto the stage. Then you must actually do something with the information, or they will feel ignored.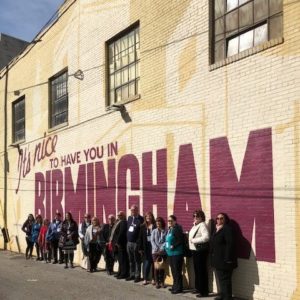 Related: Accessibility Rules: How to Make Everyone Comfortable at Event Venues
Oh, and follow-up to see if it worked. That is how you show you care.
A message of inclusion that goes beyond checking a box was particularly relevant in Birmingham, Alabama, a city where the national struggle for civil rights was fought a half-century ago. Bham (as the locals lovingly call their city) has embraced its past as the site of Martin Luther King Jr.'s signature message of nonviolent protest against segregation—with a museum, sculpture dedicated to the four African-American girls killed in a 1963 bombing and an empathy-inducing tour.
In fact, #CMPConclave2018 kicked off with a dramatic reading of King's "I Have a Dream" speech, setting the tone for the conference theme of "contribute, inspire and elevate."
Produce General Sessions that Don't Suck
A workshop led by conference moderator Glenn Thayer and Impact Point Marketing Senior Event Marketing Consultant Rebecca Garrett, whose company produces Cisco Systems' events, tackled the tough questions: "How to deal with subject-matter experts who are not natural speakers," "How to get a big look with a shrinking budget" and "How to make sure an event delivers what the audience needs, rather than what executives want."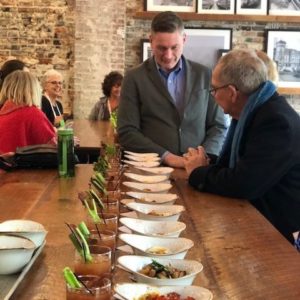 Some of these challenges were more difficult than others—and experienced planners know that one of them can be managed but probably never solved.
Thayer advocated for speaking coaches for emerging presenters, and Garrett suggested adjusting the agenda so the more technical—but less experienced—voices take to the podium when people are most ready to hear them (hint: not at the beginning or end).
To do more with less, the secret is to maximize what you have and "edit out the boring parts." If the content is right, you don't need a famous band to send people home singing the conference's praises.
Now for the tough question. The best way to influence executives about what to include, according to Garrett, is to bring data—whatever feedback you have will make a difference—and to show how lining up content cohesively based on the event's overarching goals will pay off. "To get a seat at the table, read your marketing plan and bring a solution that aligns," Thayer advised. "Make the 'why' of the meeting the touchstone, and hard decisions about what to put on stage will be easier."
Help Others Reach Their Goals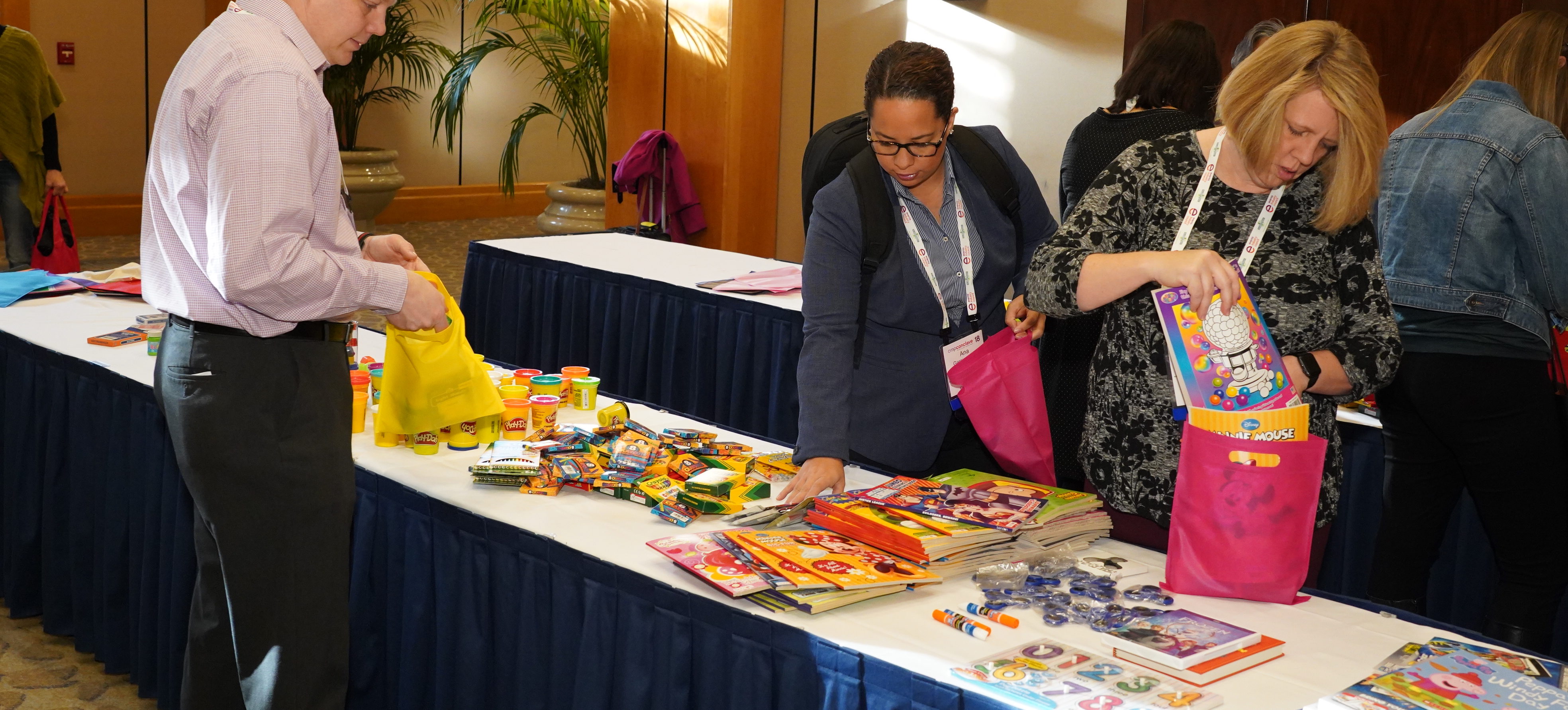 The final conclave day started out with goodie-bag stuffing for kids at Birmingham Children's Hospital and ended with a message from Ben Nemtin, author of What Do You Want to Do Before You Die? He's also co-founder of The Buried Life movement. He became famous when he and friends asked themselves the question now immortalized in his book and then set out in a purple bus to make the 100 items on their epic bucket list into reality—including playing basketball with President Barack Obama and producing a television show—via a combination of persistence and taking moon shots.
For every item checked off, they helped someone else reach their goals. "There is a ripple effect," Nemtin explained. "When you help someone else, they go on to help others. And when you take care of yourself, then you can take care of others." That was when he told the story of the former homeless man who wanted nothing more than to deliver a pizza lunch to a local shelter—because he knew from experience how important it is that its residents know someone cares.
Yep, this was the moment that required 200 people to reapply mascara.
Then it was a wrap until next November, when a whole new class of CMPs joins the veteran certified meeting professionals at The Broadmoor in Colorado Springs, Colorado.