Boise
Boise is rapidly becoming a popular meetings destination, partly because of the fabulous outdoor recreation opportunities.
"One of the joys for people attending meetings in this region is that the great outdoors is literally right outside your door," says Kristin Muchow, general manager of Meeting Systems, Inc. in Boise. "We take companies from all over the country out to see the real Idaho. We take them fly-fishing on the Boise River, rock-climbing, mountain biking, cruiser-biking, hiking and rafting, and we design custom trips for each group. And if you want to know if these excursions heighten teamwork, just take a look at one of our groups in the trapeze school."
 Photo of Cascade Raft & Kayak on the Payette River, Horseshoe Bend, Idaho
Cascade Raft & Kayak has been taking guests out on rapid-river adventures since 1985. Cascade likes to boast that it "brings meeting attendees together one splash at a time." There's a nice variety of trips from which to choose, from leisurely half-day floats to daylong white-water adventures that will make your attendees team players like never before.
At the end of this thrill-filled day, attendees can celebrate their new camaraderie with a wonderful barbecue dinner prepared right on the riverbank.
Just outside of Boise is the 460-acre Military Reserve Mountain Biking area, situated on various landscapes used for military maneuvers from the 1860s through the 1940s. It's somewhat hard to believe that this quiet, placid area was once used for gunnery practice.
After World War II, the city acquired the land for recreation and public purposes—and the public has certainly made good use of it. Today it's a recreation and wildlife reserve, with no less than eight biking trails, ranging from sandy grasslands to thigh-testing hills.
"Boise makes it easy to combine meeting amenities with outdoor adventure, because they're all within minutes of each other," says Carrie Westergard, executive director of Boise Convention & Visitors Bureau. "Hikers and bikers can explore 190 miles of single-track, and then be back downtown in time for happy hour. White-water kayakers or rafters can access the Payette River within an hour, or just ride the paved Greenbelt path to the Boise River Park to surf on man-made waves."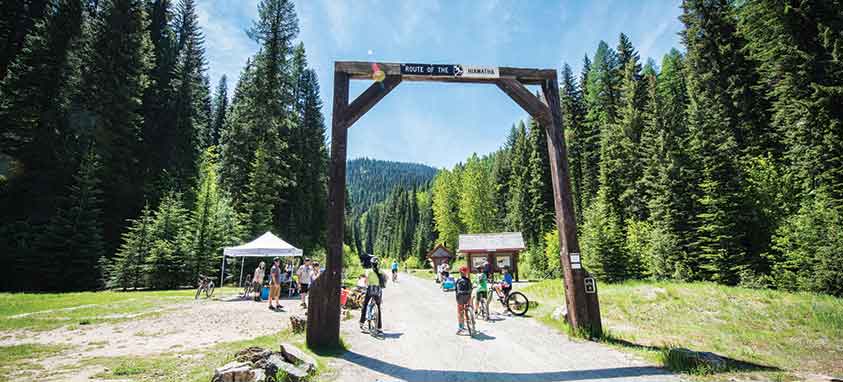 Photo of Route of the Hiawatha, Wallace, Idaho
Coeur d'Alene
The legendary Route of the Hiawatha is the former path of an old railroad line featuring a train called the Hiawatha that ran from the Northwest to Chicago until 1961. The Hiawatha route that's become a top outdoor adventure in Big Sky Country.
There are 15 miles of old, abandoned railroad tracks on which groups can mountain bike, including 10 black-as-night tunnels (navigated by using a headlamp), the longest of which, St. Paul Pass Tunnel, crosses the Idaho-Montana state line. In a dramatic contrast, participants also ride on 1,000-foot-high wooden trestle bridges over steep mountain passes.
One of the best ways to see the Idaho Panhandle is from above, and Brooks Seaplane offers a great chance to do it. Participants take off and land right on Lake Coeur d'Alene, and are treated to stunning scenes reaching toward the Canadian border 80 miles north. They fly over lakeside inlets; the old village of Coeur d'Alene; impressive mountains; dense forests along the Lake Coeur d'Alene Scenic Byway; the world's only movable golf green (in the lake); and isolated mansions along the lake.
Sandpoint
Sandpoint, located just 40 miles south of the Canadian border, was voted America's Most Beautiful Small Town by Rand-McNally readers a few years ago. It features one of the Northwest's best ski areas.
Schweitzer Mountain Resort, with 2,900 acres, is the 16th-largest ski resort in the United States, and had 320 inches of snow last winter. At the top of Schweitzer Mountain, groups can stand on (and ski over) the Continental Divide. From there, they can see into three states and Canada. The resort village has many interesting atmospheric shops and restaurants, along with 116 rustic guest rooms and 8,000 sq. ft. of meeting space.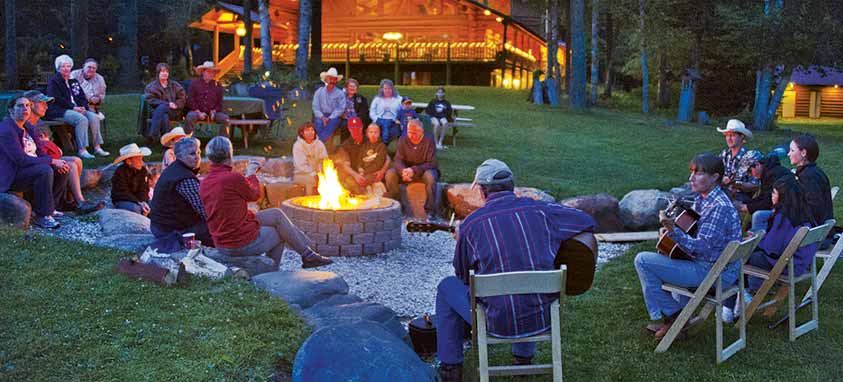 Photo of Western Pleasure Guest Ranch, Sandpoint, Idaho
Also in Sandpoint is Western Pleasure Guest Ranch, which offers an authentic Western experience, guest rooms and a Great Lodge that look like they came straight out of the 1800s, as well as very unique meeting spaces. There are log cabin and Great Lodge accommodations for 40, and 3,500 sq. ft. of meeting space.
Daily horseback rides take attendees into the scenic forests of the surrounding Selkirk Mountains, where they can look into the distance at Montana's Cabinet Range. Also, the ranch has pioneered some interesting team-building exercises—including hopping onto a horse and helping the cowboys move cattle between pens.
Sun Valley
TMN is a Boise-based company that works with outfitters around the state to set up group adventures. In September 2015, the company arranged a rafting adventure at Sun Valley for the 120 attendees at the national sales meeting held by Smoke Guard, Inc., a Boise company.
"We have worked with Sawtooth Adventure Company in Stanley, and they were great," says Beth Pitkin, the marketing manager of Smoke Guard. "We took a float trip ranging from Class 1 rapids, which aren't very rapid, to Class 3 rapids, which are moderate.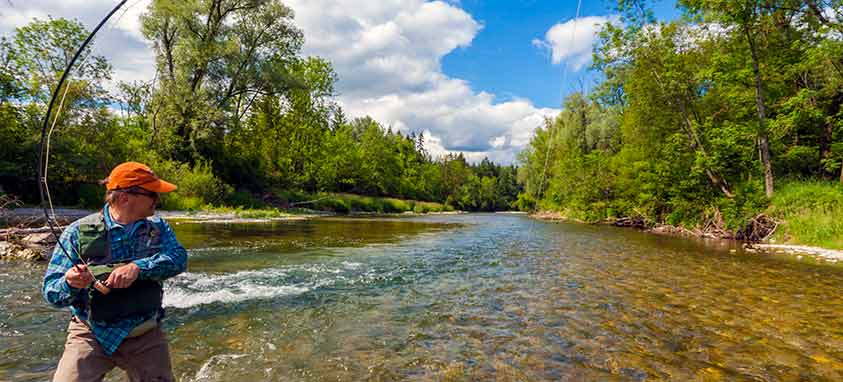 Wallace
Wallace is a historic village tucked into steep, forested cliffs deep in the mountains. It boasts funky museums featuring the West—one of which was a bordello up until the mid-'60s—the original railroad depot, a real ghost town (where attendees can go inside old mines) and exciting Silver Streak Zipline Tours. Your attendees will be able to conquer their fears by flying up to 60 mph over the forest on the appropriately named Big Daddy course.
Further Reading: