The Bay of La Paz is considered the gateway to the Sea of Cortez, which was named the "Aquarium of the World" by famous French oceanographer Jacques Cousteau. La Paz is a prime diving destination due to its biodiversity and opportunities for encountering uncommon species such as the whale shark, hammer heads and big mantas.
The Puerto Vallarta area is also a surfer's paradise, with more than 60 surfing locations—including many secluded beaches—along Banderas Bay. The time for ideal surf conditions spans from late summer to early fall, as hurricane season usually stirs up waves on the Pacific Coast. Some of the more popular locales for surfing are Ipala and Las Penitas (on the Cabo Corrientes coast south of Tehualmixtle), Playa el Tecuan, Playa la Manzanilla and Barra de Navidad.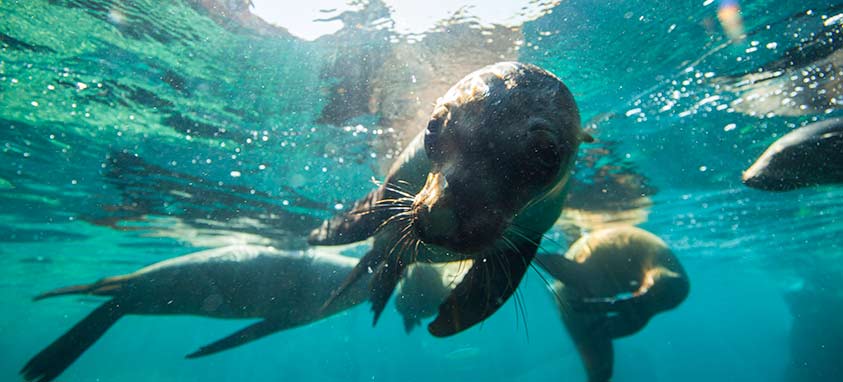 Museo de La Ballena provides a new opportunity to learn about local wildlife in La Paz. The center opened last year and owns the largest marine mammal skeleton display in Latin America. Visitors can also learn about local sea creatures such as dolphins, orcas, sperm whale, sea lions and other important species of turtles, sharks and mantas.
Sandboarding is another beach activity enjoyed in El Mogote. As its name implies, the activity involves sliding on the sand in a manner similar to snowboarding. Only available in a select few areas, visitors in El Mogote have the option to rent their own board or book a tour to the sand dunes just 20 minutes from the downtown area.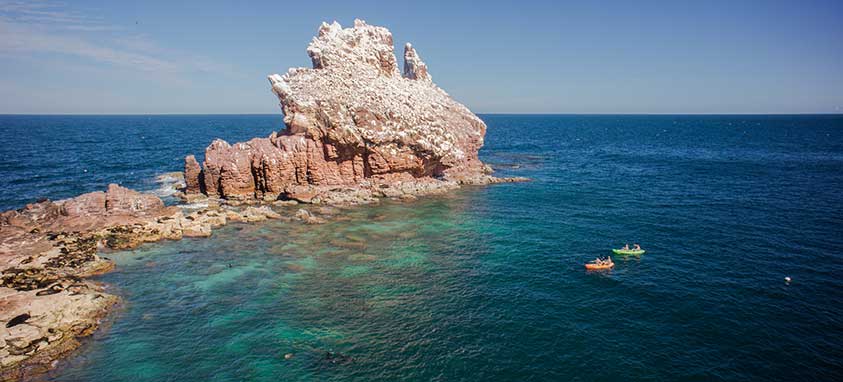 The most famous La Paz beaches are inside the bay. El Coromuel received the Blue Flag by NGO meeting with very high water-quality standards and other important factors, such as responsible waste management, wheelchair access, security and more. This beach is visited regularly by locals because it is easily accessible and the closest one to the city.
Balandra, a Natural Protected Area since 2008, is an unspoiled delight where the Spanish rock formation Hongo de Balandra can be found. Sea turtles can be seen from August to November at Punta Arenas, an area on the southern tip of La Ventana Bay. the starry sky glows in the evening at these beaches, which are not affected by city lights.
Further Reading: