L.A. Live
Meet in one of the most exciting spots on the globe right now. Downtown is the beating heart of Los Angeles—an eminently walkable showcase for the city's most spectacular entertainment, dining, sporting events, nightlife and more.
Everywhere you turn is a fabled landmark or cultural touchstone, including Walt Disney Concert Hall, L.A. LIVE, STAPLES Center and Museum of Contemporary Art, Los Angeles. Downtown's neighborhoods reflect its rich mosaic, among them are the Arts District, Exposition Park, Chinatown, Olvera Street, Koreatown and Little Tokyo.
Planners have their pick of where to meet. High-profile events can be staged at Los Angeles Convention Center, Microsoft Theater and The Grammy Museum. More intimate gatherings can be held at any number of historic, state-of-the-art venues. And the inventory of thousands of guest rooms makes Downtown an easy choice to stay, work and play.
Vibrant Venues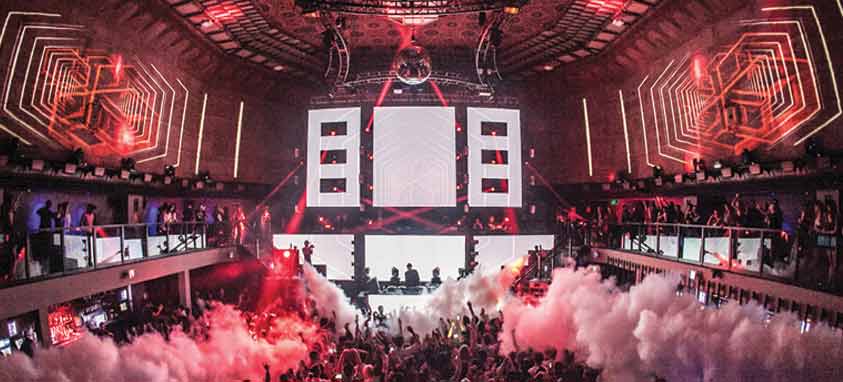 Exchange LA
The city's main business and financial corridor has evolved into a multifaceted work and lifestyle hub—and a prime locale for meetings. Historic buildings have been renovated to offer unique spaces for special events, such as Exchange LA, in the former Los Angeles Stock Exchange; Vibiana, in a former Baroque cathedral; and The Edison, a bar and club that is an homage to a historic power plant.
The new Ace Hotel on Broadway Street occupies the storied United Artists building, built in 1927. Its 1,600-seat theater, available for events, has a 2,300-square-foot grand lobby and a vaulted ceiling with thousands of tiny mirrors that glitter when lit.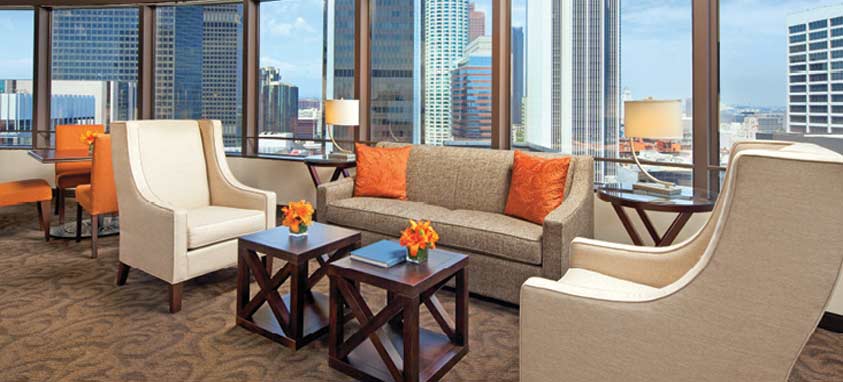 Sheraton Los Angeles Downtown
L.A.  LIVE, the $2.5 billion entertainment and sports complex in the center of Downtown, is adjacent to STAPLES Center and the convention center. It handles the red carpet with aplomb, hosting the annual Grammy Awards, Emmys and ESPYs, among other premier events. The Lakers, Clippers and Kings call it home, too. Meeting planners can check out all of L.A. LIVE's spaces for offsites, including six live entertainment venues, a cinema multiplex, almost 20 dining experiences and outdoor space.
Venues include 7,000-seat Microsoft Theater (formerly Nokia Theatre L.A. LIVE); 2,300-seat Club Nokia;  800-seat Premiere House; Target Terrace, a nightclub that can host up to 1,000; and numerous restaurants. The complex also features a 40,000-square-foot outdoor plaza known as "Times Square of the West."
Beyond L.A. Live, new clubs and entertainment spaces are popping up, including many that can be rented for private events, such as Teragram Ballroom.
For culture mavens, much-anticipated The Broad museum opens in September. It will house nearly 2,000 works of contemporary art in The Broad Art Foundation and Eli and Edythe Broad's personal collections. In addition to the 120,000-square-foot, $140 million building, there will be an adjacent 24,000-square-foot public plaza that will offer green space, dining and entertainment.
Culinary Capital
Diners in the Downtown area can sample everything from elegant restaurants in luxury hotels to casual eateries—and L.A.'s famed food trucks and lively food stalls. Some hot spots boast celebrity chefs or owners, and many offer al fresco dining, great views of the city, or both. For groups, planners should consider Grand Central Market, which brings together the cuisines and cultures of L.A. with many diverse options.
Redbird in the rectory of Vibiana is drawing raves. It has a private dining room for 16 where Chef Neal Fraser can cook right in front of you, and the general restaurant hosts 85 for dinner and 200 for cocktails. Brand new Barrel Down in the old Bronson Building is a bar and restaurant boasting 40 beers on tap in addition to wine and cocktails. Also new is Osso in the Arts District; it features flavors of the South with global accents.
Classic dining spots include Bottega Louie, Border Grill and Bestia. Chef Wolfgang Puck's glam WP24 at The Ritz-Carlton at L.A. LIVE offers highly rated Asian fusion cuisine.
Lodging Options
Groups that need to be in the center of all the action will like 54-story JW Marriott Los Angeles L.A. LIVE (878 guest rooms, 100,000 sq. ft. of meeting space) and The Ritz-Carlton, Los Angeles (123 guest rooms, 100,000 sq. ft. of meeting space).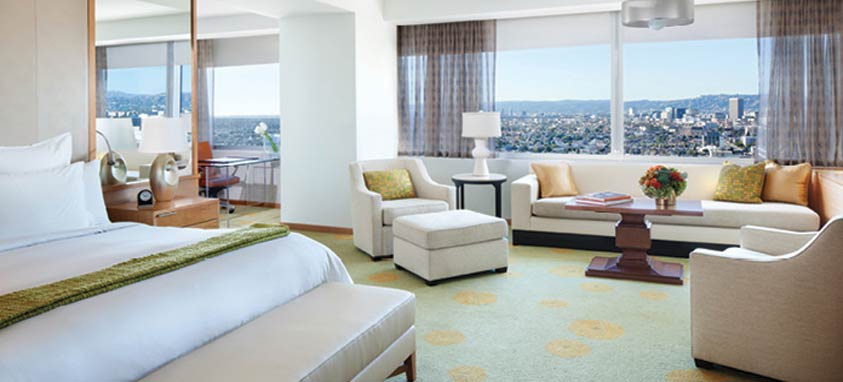 The Ritz-Carlton, Los Angeles
Sheraton Los Angeles Downtown (485 guest rooms, 26,000 sq. ft. of meeting space), in the Financial District and within walking distance of many attractions, is in the midst of a $45 million renovation to modernize guest rooms, public spaces and upgrade technology.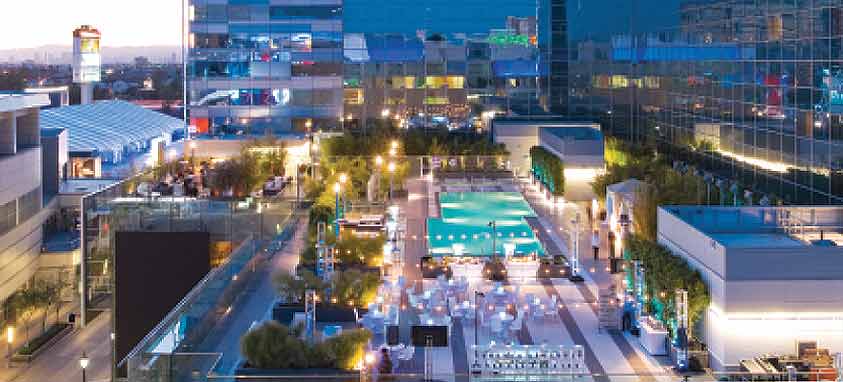 JW Marriott Los Angeles L.A. LIVE
Other hotels include The Westin Bonaventure (1,358 guest rooms, 110,000 sq. ft of meeting space) and Millennium Biltmore Hotel (683 guest rooms, 70,000 sq. ft. of meeting space).
---
Downtown Data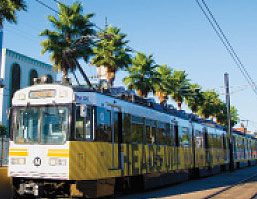 –More than 8,700 hotel rooms in 35 properties
–L.A. Convention Center offers 770,000 sq. ft. of meeting and exhibit space
–Six fast and easy Metro Rail lines run through Downtown and offer transportation to multiple regions and neighborhoods; basic ticket cost: $1.50; day pass $5; 7-day pass $20. Expansion to the beach by early 2016!
---
A Newly Anointed Neighborhood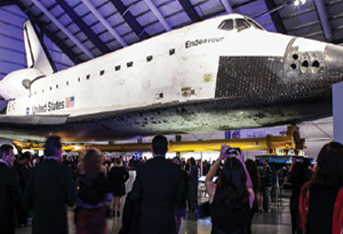 The L.A. Corridor, four miles from Downtown, is described as the place where art, sports and education meet. It encompasses prominent attractions such as California Science Center in Exposition Park, Los Angeles Memorial Coliseum, Los Angeles Memorial Sports Arena, Natural History Museum and Shrine Auditorium. It also includes the University of Southern California, which operates Radisson Hotel Los Angeles Midtown at USC (240 guest rooms; 15,000 sq. ft. of meeting space).
Kate Crilly of hospitality and special events at the university, along with other corrider representatives from key attractions, think big when it comes to meetings. "We want to increase the profile of this area and let people know that when you plan, you have options in addition to the convention center and L.A. LIVE," Crilly says. Planners could look to the area "for their welcome or closing dinner, or at the whole corridor for their event."
Venues are well-equipped for meetings, with six restaurants and capabilities for customized team building and activities. "The School of Music can open a reception [or] we can get the marching band," Crilly says. "The Coliseum has a vast amount of space where you can do substantial things. And of course USC can help with keynoters."
City plans call for making Figueroa Street, the main thoroughfare linking Exposition Park and USC with Downtown, more green and pedestrian- and bike-friendly, which should make access even easier than it is now.
---
My L.A. Meeting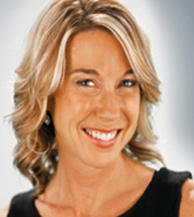 My job is internal engagement—engaging hearts and minds of owners who invest in building our hotels. We look for partners to help deliver that spirit of hospitality. The team at Dodger Stadium hit it out of the park.
Our guys were at a hospitality conference at the convention center. We had a side event for one afternoon. We bused them up to the stadium upper deck, where one of the very passionate leaders at Dodger Stadium greeted them and gave them a snack and an overview of the stadium.
Our guys are developers, so [the Dodgers] customized their talking points, telling them about the rich history and intentional design, and why the stadium was built here.
We went to the stadium club for our meeting, then had a progressive dinner [with present and past Dodgers ballplayers]: Ron Cey was in the dugout, where we had a buffet of Dodger dogs and nachos. He did 20 minutes of storytelling, took photos with them and did a Q&A.
At Vin Scully press box for part two of dinner, with sliders and Tommy Lasorda pizza, Eric Karros charmed the daylights out of them. We went to the stadium club for dessert and after-dinner drinks. Orel Hershiser wrapped up the evening.
Everyone was gushing about what a cool experience it was.
–Gina Valenti, Vice President of Owner Services—Hilton Worldwide
For more on our Ultimate Los Angeles Guidebook for Meeting Planners – click here.