Natural beauty, renowned beaches and great facilities are all on offer
Orange County, California, is home to 3.2 million residents, who enjoy beautiful vistas ranging from dramatic cliffs overlooking sunny beaches to scenic harbors and impressive mountains. Rather than revolving around one city, the county features several vital cities, each of which offers attractive options for meetings groups.
Orange County has Disneyland, the original theme park, as well as Major League Baseball and National Hockey League teams. The county boasts some three-dozen golf courses, with terrain ranging from forests to mountains, to high-desert, or all of the above. In addition, there are 42 miles of world-class beaches.
There's a vibrant cultural life and a growing foodie scene. In addition, there's a first-class, well-established meetings infrastructure, with a variety of great resorts and venues.
Here's a look at some of the top options at seven great meeting cities in Orange County.
1. Anaheim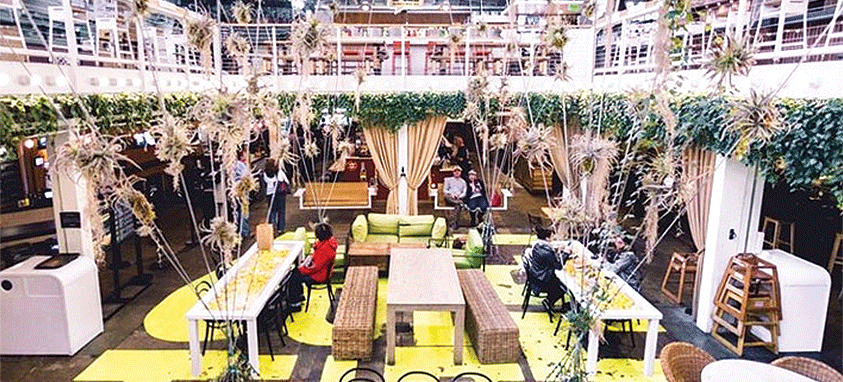 Why we love it: There's a palpable sense of energy there, and it's infectious to meeting attendees. It says something that Walt Disney chose this city to build the mother of all theme parks. With interesting culinary experiences and revitalized neighborhoods, Anaheim is forever evolving. It's a great place to boost attendees' creativity: A cartoonist and a mouse created the biggest entertainment empire on Earth there.
Outstanding feature: Right across the street from Disney's "Happiest Place on Earth" is Grand Legacy at the Park Hotel. This hotel has Anaheim's only open-air rooftop restaurant and bar, The Fifth, which features artisanal cocktails, local craft beers and interesting small plates, in addition to great views of the Anaheim skyline and the nightly Disneyland Resort fireworks. You'll find, too, 5,000 sq. ft. for corporate events.
Unique meetings facility: The Colony House is a rustic facility accommodating 750, with filament lighting providing a warm ambience throughout. The Great Room is particularly interesting, with a fully exposed brick wall, a vaulted craftsman-style ceiling and beautifully reclaimed wood accents. It also includes an elevated stage, a state-of-the-art audiovisual system and a bar. The neighboring city of Garden Grove features Great Wolf Lodge Garden Grove, which is also unique. Attendees can take advantage of 603 guest rooms and 21,000 sq. ft. of technologically advanced meeting spaces. Children and adults alike can enjoy the many varieties of indoor water-park fun.
Exciting downtime option: The old Packing District encompasses three historic buildings and the urban green of Farmers Park. Anaheim Packing House is one of the last citrus-packing warehouses, now authentically preserved and retrofitted as a food hall. The two-level building features a large atrium with communal dining, surrounded by merchants and kiosks, and a Southern-style dining porch, complete with rocking chairs.
Another great option for groups is Grasslands Meat Market/BBQ & Churrasco, offering a South American barbecue experience with its unique menu items.
Surprise your group: House of Blues Anaheim at GardenWalk offers musical acts that rock (and roll, plus blues, jazz and other genres) until the wee hours. They're often headline acts, and if you can sit down long enough to eat, the food's good, too.
2. Costa Mesa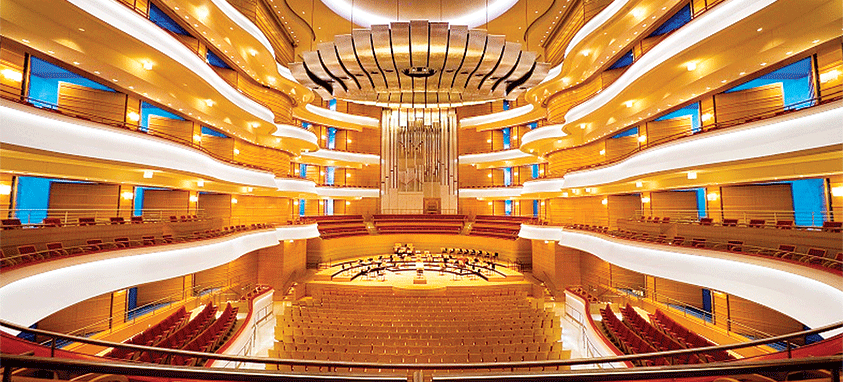 Why we love it: Costa Mesa's often called "The City of the Arts." From the stunning architecture of Segerstrom Center for the Arts to the live-music venues, the arts thrive there. In fact, ticket sales at the outdoor Pacific Amphitheatre are among the highest in America.
Costa Mesa is also known for the culinary arts, boasting creative international chefs.
Outstanding feature: For the past 30 years, Segerstrom Center for the Arts has been the fulcrum around which culture revolves in Costa Mesa. The 3,000-seat Segerstrom Hall features Broadway musicals and an annual dance series. The 2,000-seat Concert Hall houses Pacific Symphony and occasionally hosts American Ballet Theater. Last year saw the opening of Julianne and George Argyros Outdoor Plaza, with a cafe and free events all year long.
Unique meetings facility: Attendees can be creative at Chuck Jones Center for Creativity. This facility is in the culinary/design district at South Coast Collection, and the beauty of it is that it's a blank canvas that can be tailored to your vision, either indoors or out. Hilton Orange County/Costa Mesa is located only a few blocks from the upscale shopping, dining and entertainment options of South Coast Plaza, and just 4 miles from John Wayne Airport (SNA). The hotel boasts 486 modern guest rooms and 48,000 sq. ft. of meeting space.
Exciting downtime option: Costa Mesa is a major shopping destination in Southern California. Start with South Coast Plaza, a landmark with more than 250 high-end boutiques and designer brands and 30 restaurants, many with award-winning chefs.
For a more intimate shopping experience, your attendees might try The Lab or The Camp, sometimes called "anti-malls." Each center has a few small shops, a food stand, artisanal jewelry shops, plus outdoor space in which to relax or enjoy live music on weekends.
Surprise your group: Groups really enjoy the live shows there, whether it be Broadway, a concert or the symphony. During the summer, Pacific Amphitheatre features Pacific Symphony and special concerts for the Fourth of July. There are also movies under the stars, with live musical accompaniment by Pacific Symphony, which plays the film's actual score.
3. Dana Point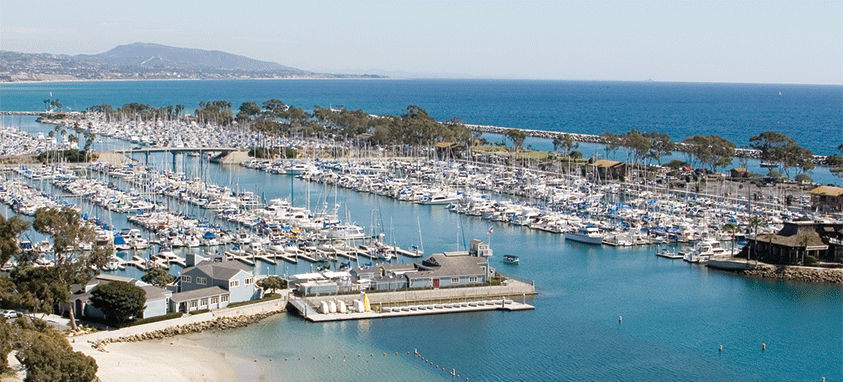 Why we love it: Dana Point offers some of the best sea shows anywhere, with whales cavorting right off its coast. This area was a hub for fur trading in the 1800s, and you can't walk very far without seeing that history is still very much alive. Streets are named after ship lanterns and a replica of the schooner once owned by the town's founder, Richard Henry Dana, sits in the harbor. Dana is author of the classic Two Years Before the Mast, in which he described the area.
Outstanding feature: The Dana Point Harbor has a marina, shops and restaurants, as well as the Catalina Express ferry to beautiful Catalina Island. The harbor is also the place to arrange for fishing, kayaking, sailing, jet-skiing and hopping on a sightseeing or charter boat for fishing or whale-watching.
A $200 million program to enhance the historic area begins this year, and will include the old buildings with gabled metal roofs, unique restaurants and shops, and possibly a surf museum.
Unique meetings facility: If it feels like Al Capone might come busting into Stillwater Spirits & Sounds, it should. This 1922 structure still looks like a Roaring '20s speakeasy. The food is great, emphasizing locally sourced items, and drinks incorporate the liquors and ingredients used in the 1920s. There's meeting and event space for 200 people.
Exciting downtime option: Dana Point is often called The Whale Capital of the West, because whales use the point as a navigational landmark on their migrations. If your attendees are lucky enough to see them, they'll never forget it. Groups can whale-watch on a guided tour or a charter boat.
Whale-watching is such an integral part of the Dana Point experience that the city hosts an annual March festival in honor of it, celebrating the annual migration of the California gray whale.
Surprise your group: Dana Point's natural beauty inspires productive meetings. Your group can improve its own productivity with a hike on the breathtakingly beautiful Bluff Top Trail. Caressing the bluff's edge, the short journey affords spectacular views overlooking the harbor and Pacific in all directions, and a shared experience that will be sure to energize your attendees.
4. Huntington Beach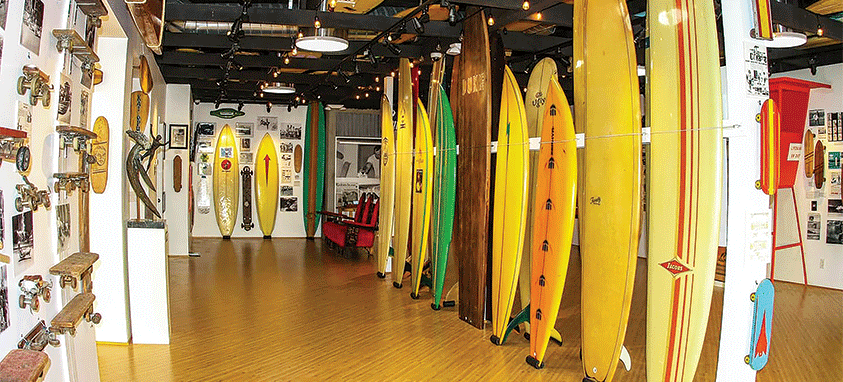 Why we love it: Huntington Beach boasts four excellent oceanfront resorts sitting on 10 miles of uninterrupted coastline, with no other buildings to obstruct the views. Its walkable downtown offers interesting restaurants and shopping, in addition to iconic Huntington Beach Pier.
Outstanding feature: Visit Huntington Beach launched the HB Collection this past year. This group of four hotels has a combined 1,400 guest rooms and 185,000 sq. ft. of meeting space, all within a half-mile, walkable area with new restaurants and retail outlets. All four hotels are AAA Four Diamond-rated and right on Pacific Coast Highway.
The CVB has also implemented a program to better understand objectives of each planner, as well as their attendee profiles.
Unique meetings facility: Huntington Beach is nicknamed Surf City USA because of Dean Torrence. Torrance was the "Dean" part of the famous '60s musical group Jan and Dean, who had several hit songs, including "Surf City." Torrance persuaded city fathers to give the town that name. Huntington Beach even boasts the International Surfing Museum, where your attendees can view surfing memorabilia. The museum's 1,500 sq. ft. of meeting space can be rented out for events.
Exciting downtime option: California has always been a trend-setter, and this area has sprouted new microbreweries everywhere you look. Huntington Beach has four of them—4 Sons Brewing, Beachwood Brewing, The Dudes' Tasting Room and Riip Beer Company. All of them offer interesting ambience and unusual flavors.
Surprise your group: Some Huntington Beach trends revolve around out-of-the-box experiences and beautiful outdoor spaces. Groups are gravitating toward destination-wide scavenger hunts, beach bonfire breakouts and receptions, dine-arounds in the popular Lot 579 food hall and unique off-site venues such as Bolsa Chica State Beach.
5. Irvine
Why we love it: Irvine almost always appears on lists of best places to live, work and do business. It's one of America's largest and most successful master-planned urban communities. That plan emphasized responsible growth and preserving the natural environment. Today, there are more than 100 global corporations there. There are also more than 16,000 acres of preserved natural habitats, and hiking and biking trails.
Outstanding feature: Bommer Canyon is the site of the old Irvine Ranch Cattle Camp. Some of the original structures remain, offering a glimpse of daily life for early Irvine settlers. There are trails for hiking, mountain-biking and horseback-riding. The 15-acre grounds are also available for group rental, with picnic tables, a covered stage, a barbecue pit and a chuck wagon for food preparation.
Unique meetings facility: AV Irvine is the fusion of high-technology with meeting planners' needs and attendees' productivity. The result is a stunning, state-of-the-art, 25,000-square-foot facility like few others in America, featuring a 30-foot LED wall and advanced sound and lighting technology, along with customizable spaces. If you'd like to see what the future of event spaces looks like, visit AV Irvine.
Exciting downtime option: Your attendees can take a group outing with rental bikes from Pedego Irvine. Pedegos aren't just bikes, though—they're electric bikes. You don't have to worry about city streets, either. Pedego Irvine sits amid miles of bike trails, one of which starts right outside the door.
Surprise your group: Take attendees to Irvine Spectrum Center, a leader in the new wave of outdoor lifestyle destinations, at which they can shop, eat, be entertained and enjoy amusements. And it's a great place for your attendees to unwind on the carousel or the 108-foot-tall Ferris wheel.
6. Laguna Beach
Why we love it: Laguna Beach cares about the environment. Exhibit A might be the Heal the Bays Beach Report Card, which monitors bacteria in more than 700 West Coast beaches every week. Laguna Beach just received A and A-plus grades on the most recent (as of this writing) Heal the Bays Beach Report Card.
Outstanding feature: Nature! The dolphin population off Laguna's coast is larger than that of Florida, Hawaii and the Caribbean combined. The Pacific Marine Mammal Center is a rescue center that rehabilitates marine mammals stranded along the 42 miles of Orange County coastline. Laguna Beach is also a bird sanctuary and a marine life refuge; nothing can be fished for or removed from this area.
Unique meetings facility: Seven-Degrees, offering 25,000 sq. ft. of meeting space, is an award-winning, full-service event venue. Framed by the sweeping canyons of Laguna Beach, this new facility specializes in unique meeting and event experiences. Two local folks came up with the vision to create a vibrant, experimental venue with striking art, and they've succeeded grandly.
Exciting downtime option: Savor Laguna conducts guided, and very delicious, walking tours of the "village" of scenic Laguna Beach, lasting 3 to 3 1/2 hours. On weekdays, your group will stop for five or six tastings in restaurants and food emporiums, and the Saturday tour includes a visit to the city's colorful farmers market.
Surprise your group: For attendees who hear the call of nature, Laguna Beach has some 20,000 acres of it, along with more than 30 beaches and coves. The Laguna Canyon Foundation offers free hikes, including fitness, yoga and wildflower hikes. Or your group can take a self-guided hike through stunning coastal canyons.
7. Newport Beach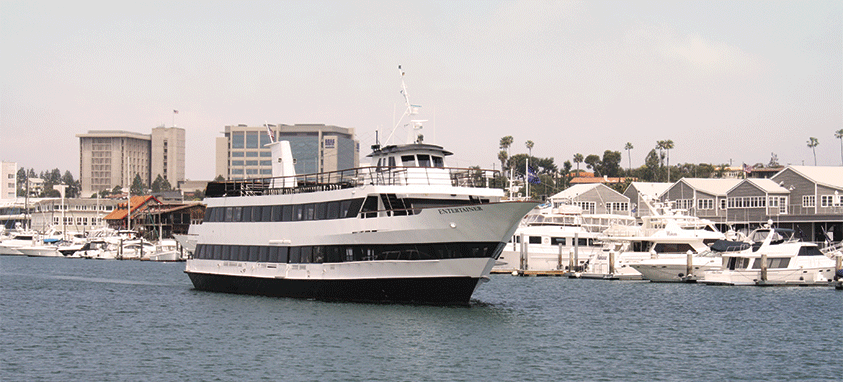 Why we love it: Two very good reasons are climate and accessibility, both important attributes to meeting planners. This area has a temperate climate year-round, with cool ocean breezes. Accessibility? Newport Beach is directly adjacent to John Wayne Airport (SNA), ranked best airport in America by Money magazine. Long Beach Airport (LGB) is only 20 miles north, and Los Angeles International Airport (LAX) only 45 miles north.
Outstanding feature: Newport Harbor is the heart and soul of this city. It's the largest recreational harbor on the West Coast, with 10 miles of extraordinary aquatic adventures. From sunset cruises to surfing lessons, wine tastings to harbor-front promenades, fishing charters to sightseeing boats, if you can do it on water, you can do it there.
Unique meetings facility: When was the last time you had a meeting not by the water, but on it? Hornblower Cruises & Events has a fleet of beautiful boats in Newport Beach on which you can do just that, and in the process, create a meeting your attendees will never forget. It has boats big enough to accommodate 550 people and smaller craft for smaller groups. There are both full-day and half-day programs, with catered meals. Your attendees will be invigorated by the fresh air, ocean breezes and panoramic vistas; and they'll still be talking about the meeting after they get back home.
Exciting downtime option: "Twenty-six miles across the sea, Santa Catalina is a-waitin' for me…" No matter how old you are (or aren't), you've probably heard the song, "26 Miles," from the '50s. Santa Catalina is a beautiful mountainous island with one town, Avalon, and a population under 5,000. Yet it still holds the same exotic attraction that the Four Preps sang about all those years ago. Catalina Tours can take you there, to explore the quaint shops and hike the steep hills for spectacular views.
Surprise your group: Newport Beach has played a prominent role in the production of movies and TV shows. It was the site of hit TV shows such as The OC, Arrested Development, and Real Housewives of Orange County. Newport Harbor appears in numerous classic films, among them the 1917 version of Cleopatra and the John Wayne classic, Sands of Iwo Jima.
A Man and a Mouse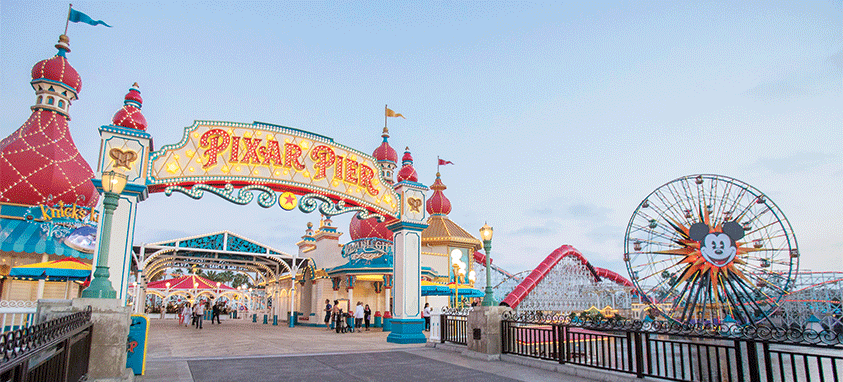 Walter Disney was born on Dec. 5, 1901, in Chicago, but spent most of his childhood in Missouri. He had an aptitude for art at an early age, and eventually started selling his drawings to neighbors.
He drove a Red Cross ambulance in France during World War I…and his ambulance was undoubtedly the only one on either side decorated top to bottom with cartoon characters!
When he returned home, he started a career in commercial art. He met with little success, however, so he moved to Hollywood, California, where the advent of sound movies was creating more opportunities. But success didn't come easily there, either.
Mickey Mouse was created by Walt and a partner on Oct. 1, 1928. The duo animated two cartoons starring Mickey. But the public greeted the little rodent with a giant yawn. The third one was a charm, however. "Steamboat Willie" premiered in New York in November 1928, and the cartoon generated more buzz than the feature film that followed it.
It generated a buzz in Mickey, too, because in that cartoon, he found his lifetime partner. Yes, Minnie Mouse was introduced to America in "Steamboat Willie," when Mickey managed to get her aboard the boat even after it had left the dock.
Twenty-seven years later, it was Mickey, more than anyone except Disney himself, who was responsible for putting the sleepy little town of Anaheim on the map with the opening of Disneyland (pictured above).
Mickey claims title as Most Famous Actor in the World and possesses a characteristic that would make every one of us very jealous. He never ages!
He also never grows, but the net worth of the company of which he could rightfully call himself the co-creator had increased to more than $92 billion by 2017.
Steve Winston is an award-winning writer who has traveled extensively and writes for national and international magazines.