Estes Park provides a gorgeous natural setting
Sitting at 7,800 sq. ft. of elevation in scenic Colorado is Estes Park, gateway to Rocky Mountain National Park and purveyor of elk and deer sightings worth Instagramming back home. Whether your group is seeking a winter wonderland or a verdant mountain escape, follow The Great Continental Divide to this secluded destination.
Meet and Sleep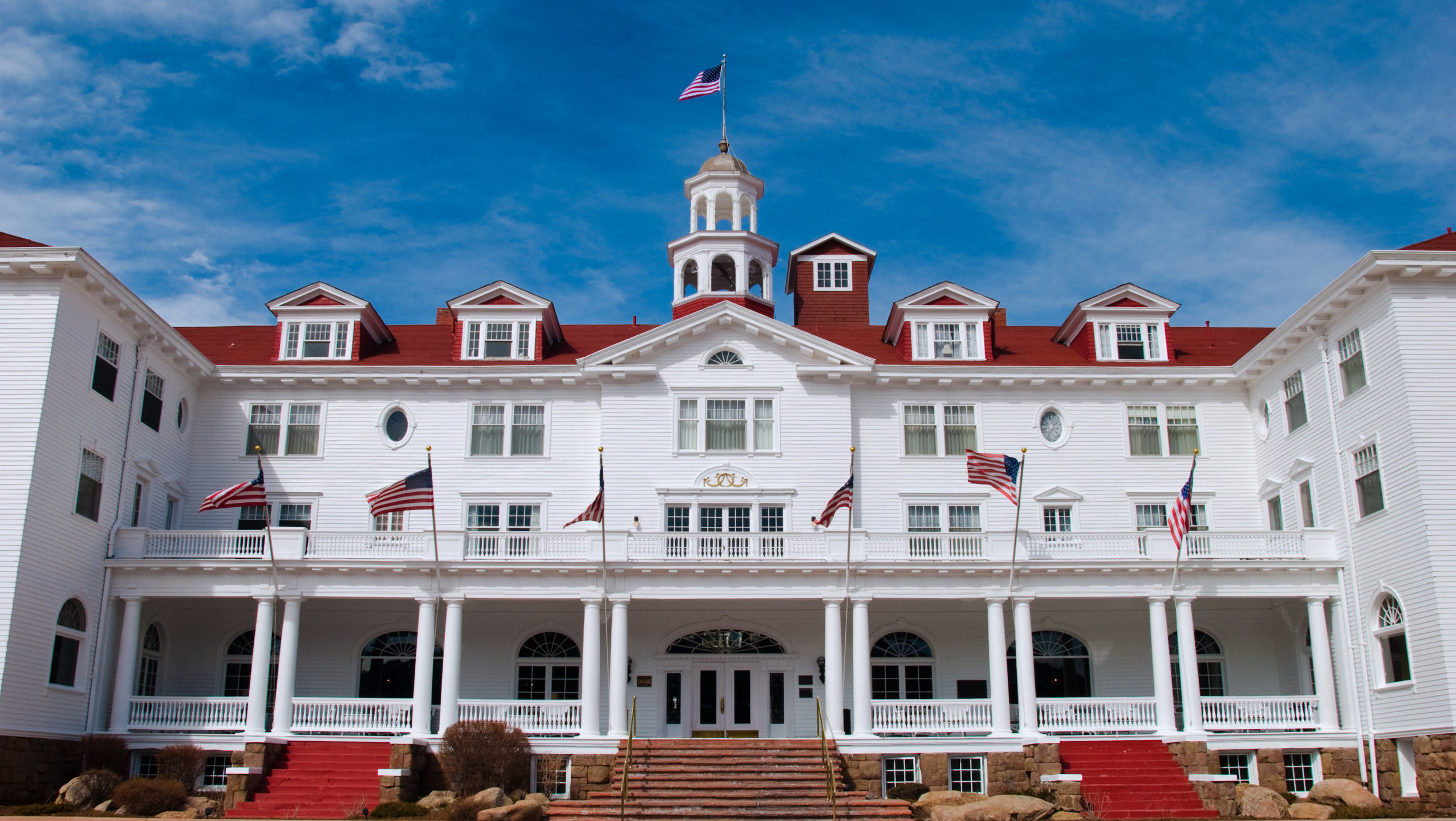 The Stanley hotel features 41,000 sq. ft. of meeting and conference space. The spaces include the 8,000-square-foot Pavilion—with a 250-seat, floor-to-ceiling, windowed auditorium that offers a beautiful backdrop of Rocky Mountain National Park—and the more than 8,000 sq. ft. of banquet space. The 5,200-square-foot MacGregor Room serves as a perfect airy space for planners to meet and network over cocktails.
The Stanley has a long, intriguing history. Stephen King not only wrote The Shining there, but based his story on the hotel's mysterious qualities; scenes in the movie Dumb and Dumber were shot there, as well, after which actor Jim Carrey said he'd never visit again (you really must visit the hotel to find out why).
Rocky Mountain National Park is home to YMCA of the Rockies, the largest YMCA facility in the United States, sitting on more than 860 acres and including 250 cabins and nine lodge buildings. The facility can host more than 2,600 attendees across five venues, the largest among them being Longhouse, a 22,000-square-foot double gymnasium.
Estes Park Event Complex features more than 45,000 sq. ft. of indoor space, including a 20,000-square-foot conference center and a more than 25,000-square-foot event center featuring several meeting rooms, one of which sits inside of a silo. There are a multitude of outside spaces, as well, including Performance Park, which is a regular destination for concerts, ballerina shows and more; this space can be rented out for private events, too.
Eat and Drink
Golden, Colorado, is a 30-minute drive from Denver and home of world-famous Coors Brewery. However, a multitude of craft breweries have bubbled up in Estes Park. Green Jeep Tours offers a three-hour excursion around several of these, as well as wineries and distilleries in the area, including Lumpy Ridge Brewing, Rock Cut Brewing, Estes Park Brewery, Snowy Peaks Winery (where you can try more than 20 types of Colorado wines) and Elkins Distillery, a whiskey distillery that provides free tours and serves as a venue for private events.
Cascades Restaurant & Lounge at The Stanley serves traditional American food, such as burgers and seafood, as well as Italian dishes. The Whiskey Bar in Cascades serves more than 1,200 types of whiskeys.
Do
If your attendees are looking for adventure, the mountainous terrain of Estes Park will be sure to stop their search in its tracks.
Your attendees can go climbing at Colorado Mountain School, which includes rock climbing, skiing and ice climbing; brave the waters during rapid-transit rafting; or visit Open Air Adventure Park, an obstacle course set at both 11 and 21 feet in the air. The course has 32 different challenges, which can be reserved for groups of eight to 45 or more. Most aerial parks follow along a route, but this one is completely direction-less, so attendees can go whichever way they choose.
There are plenty of options for touring the town and Rocky Mountain National Park. While in the great outdoors, attendees might see elk, mule deer, bobcats, bighorn sheep and even black bears if they aren't hibernating.
Need to Know
6,352 Estes Park population (2019)
4.5 million Rocky Mountain National Park visitations (2018)
12,183 feet elevation of Trail Ridge peak