Experience SoCal's emerging funk zone
This sunny Mediterranean-style coastline has long been known as The American Riviera due to its upscale hospitality venues, expansive homes, championship golf courses and nautical amenities. What was once a scruffy industrial area at the eastern terminus of State Street that birthed the Lockheed parentage of Lockheed Martin is now an energized tourist jewel steps from Santa Barbara Pier. Long, metal warehouses that once housed feed stores and fishing operations went from functional to fun over the last decade with the emergence of shabby-chic wineries, art galleries and surf shops straight out of a 1960s Hollywood set.
Groups anchored in the emerging coastal region are in a prime location for strolling from distinctive indoor-outdoor meeting spaces to inspired restaurants and activities with views of Santa Ynez Mountains on one side and the Pacific on the other.
Arrive
Santa Barbara Municipal Airport (SBA) sports a cool Spanish Colonial Revival architecture that welcomes visitors with white stucco, decorative tile and solid wood beams. However, even those driving in from Los Angeles (less than 2 hours away) or rolling in on Coast Starlight or Pacific Surfliner Amtrak lines can mark their arrival with the passing of signature palm trees. The downtown station disembarks at Funk Zone's back door.
Meet and Stay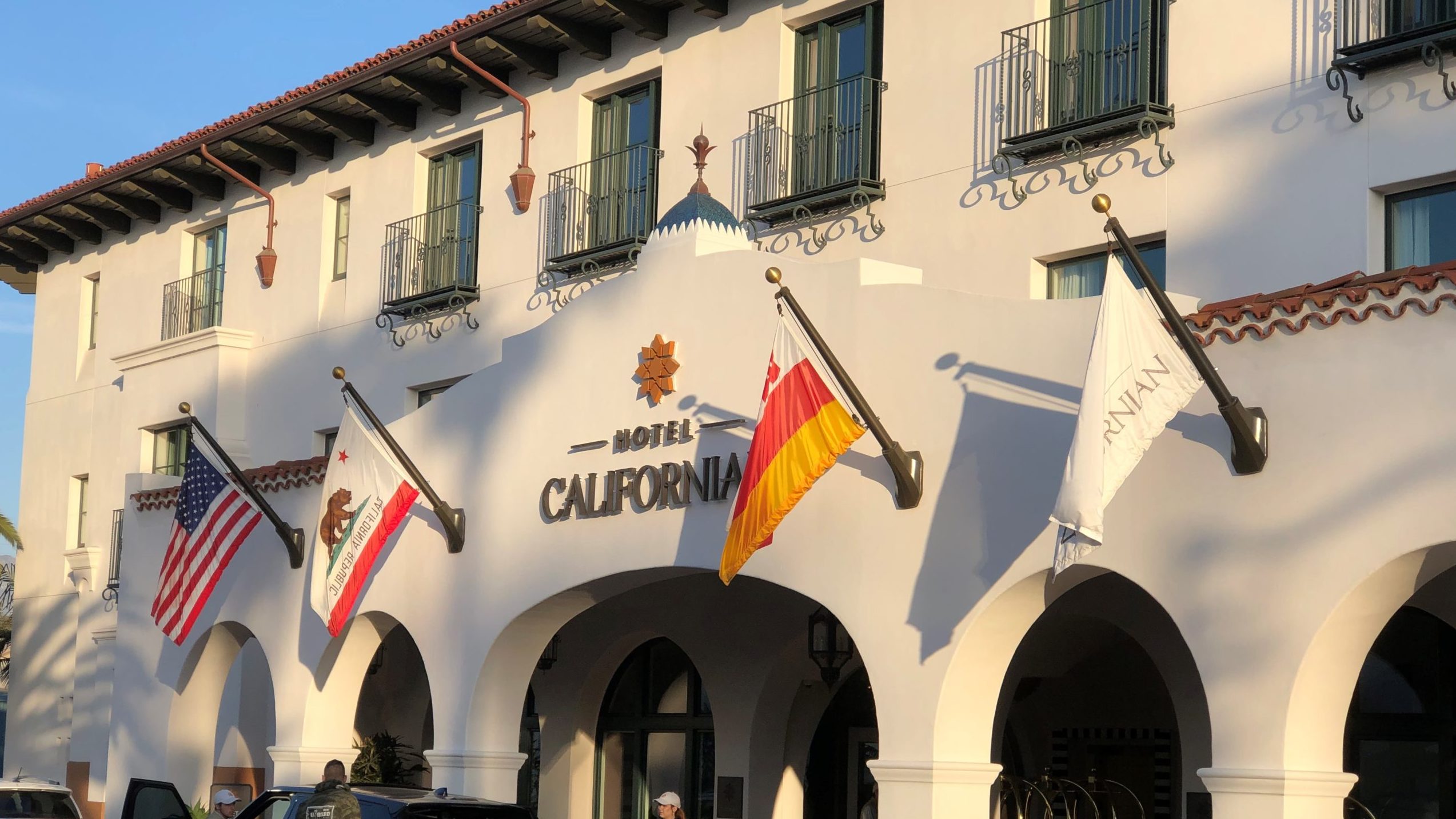 A classy way to immerse incentive or retreat groups in the local vibe is a stay at The Californian, which spreads across three blocks with a luxurious spa, restaurants, winery and diverse meeting space. Whether you meet in the Art Deco-tiled, 2,850-square-foot Alhambra Ballroom, adjacent 4,500-square-foot Court of Califia plaza or the 3,670-square-foot Mirado Rooftop pool deck across the street, the sense of place is enhanced by 360-degree views of green peaks and blue bay. Breakout rooms are named after stars from Hollywood's golden era (who no doubt partied nearby) and have private patios and dedicated registration areas.
Eat and Drink
Santa Barbara's self-guided Urban Wine Trail winds through the center of Funk Zone and food and photo tours by Eat This, Shoot That cover a bunch of them. Margerum Wine Company's award-winning Riviera Rose tasting room is tucked under the deck of Alhambra Ballroom. Lama Dog Tap Room + Bottle Shop offers craft beers and wines in a stripped-down setting. And Santa Barbara Wine Collective offers a taste of the bounty of local, family-owned wineries. Visitors can hop on one of Hotel Californian's touring bikes and discover a world of flavors.
The Lark restaurant celebrates local produce and culinary skill in a California Casual environment that transports guests to the level of service offered by the historic Southern Pacific Railroad train it was named after.
Do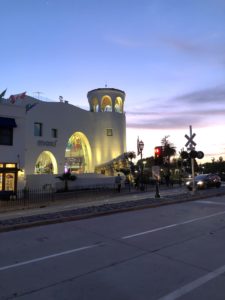 The quirky approach to gathering doesn't end at the hotel and restaurant venues. MOXI, The Wolf Museum of Exploration + Innovation, elevates a hand-on approach to science, technology and the arts in a Mediterranean-style building. The rooftop Sky Garden is the perfect backdrop for a sunset cocktail party.
Need to Know
20+ Wineries on Urban Wine Trail
84 Years Santa Barbara Bowl has brought people together
1872 When Sterns Wharf, oldest working wooden pier in California, was built