Stumptown. Beervana. Rip City. Bridgetown. The City of Roses. Portland, Oregon, has no shortage of nicknames, which is fitting, as this midsized Pacific Northwest city has loads of unique character. "Keep Portland Weird" is a local mantra, and the city that the TV show Portlandia made famous has a quirky, laid-back vibe that's all its own.
Consider Portland's airport, which has been rated best domestic airport for seven years running by Travel & Leisure. After snapping a picture of their feet on PDX's famous carpet (a local tradition), visitors arriving by plane can sip locally produced coffee and wine, take in performances by live musicians and watch short films in a miniature movie theater modeled after Portland's historic Hollywood Theater—all before they get to baggage claim.
More: Keep Meetings Weird in Austin, Portland and NOLA
Long overshadowed by Seattle, its neighbor to the north, Portland has a growing reputation as a hub for business (thanks in part to major companies including Nike and Columbia Sportswear). Cranes are everywhere, and the city is growing rapidly. Portland's downtown currently has 7,500 guest rooms, but it is predicted to have more than 10,000 rooms by 2020, putting the city on par with cities such as Minneapolis, Denver and Austin.
"Portland has evolved from its laid-back and hipster roots into a sophisticated, cosmopolitan city," says Marcus Hibdon, director of communications and public relations at Travel Portland, the city's convention and visitors bureau. "Though it will always have the 'come as you are' vibe, the city has matured in numerous ways that benefit both planners and meeting delegates. There are simply more, higher-quality experiences than ever before."
Only in Portland
Downtown Portland is easily accessible from the airport and highly walkable. New properties scheduled to come online soon include Toyoko Inn, which will offer between 300 and 400 new guest rooms; Hyatt Centric Portland, a 15-story hotel scheduled to open in January; and the 11-story Moxy Portland, slated to open in the summer, which (in true Portland style) will house four food carts in place of a traditional restaurant.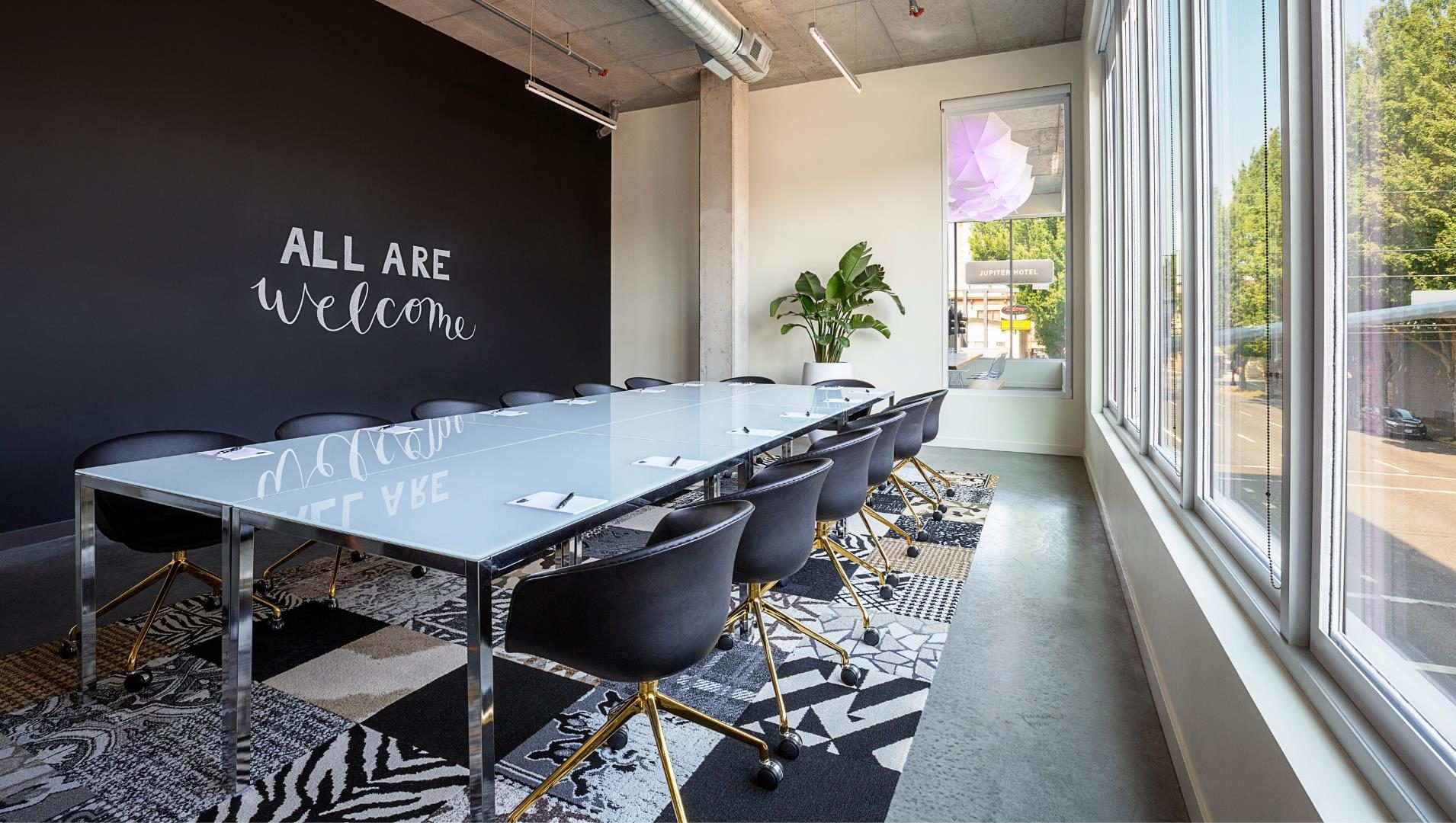 Options abound for planning a meeting that feels distinctly Portland. Consider Dossier, a chic hotel with multiple naturally lit meeting spaces. Each night, Dossier guests can sip complimentary kombucha or beer from Ferment Brewing Company, a local brewery; a local running group stops by to pick up guests for weekly jogs; and for every $2,000 that meeting planners spend on rooms or food and beverage, the hotel will plant a tree, with the assistance of Friends of Trees, a local nonprofit.
The pet-friendly hotel has books available on dog massage and pet psychology, and many of the amenities in the rooms' honor bars—including honey and salt—are locally produced.
Dossier is part of the Provenance hotel chain, which also includes historic The Heathman Hotel, Hotel Lucia and Hotel DeLuxe, which has a "silver screen" theme and is home to the 19th Hole (a nine-hole mini golf course with gourmet food carts, lawn games and 40 local beers and wines), not to mention a bar where guests can enjoy tableside absinthe fountain service.
"Each of the six Provenance Hotels within Portland provides a different 'only-in' experience," says Laura van Daal, corporate director of sales for Provenance Hotels. "Whether it's subtly seen through the hotel's history roots, on the walls through locally created art, or through the array of unique partnerships with local co-conspirators like Smith Teamakers, Colibri flowers or Next Adventure outdoor outfitter, guests will walk away with a sense of what—and who—make Portland what it is."
Growing, Growing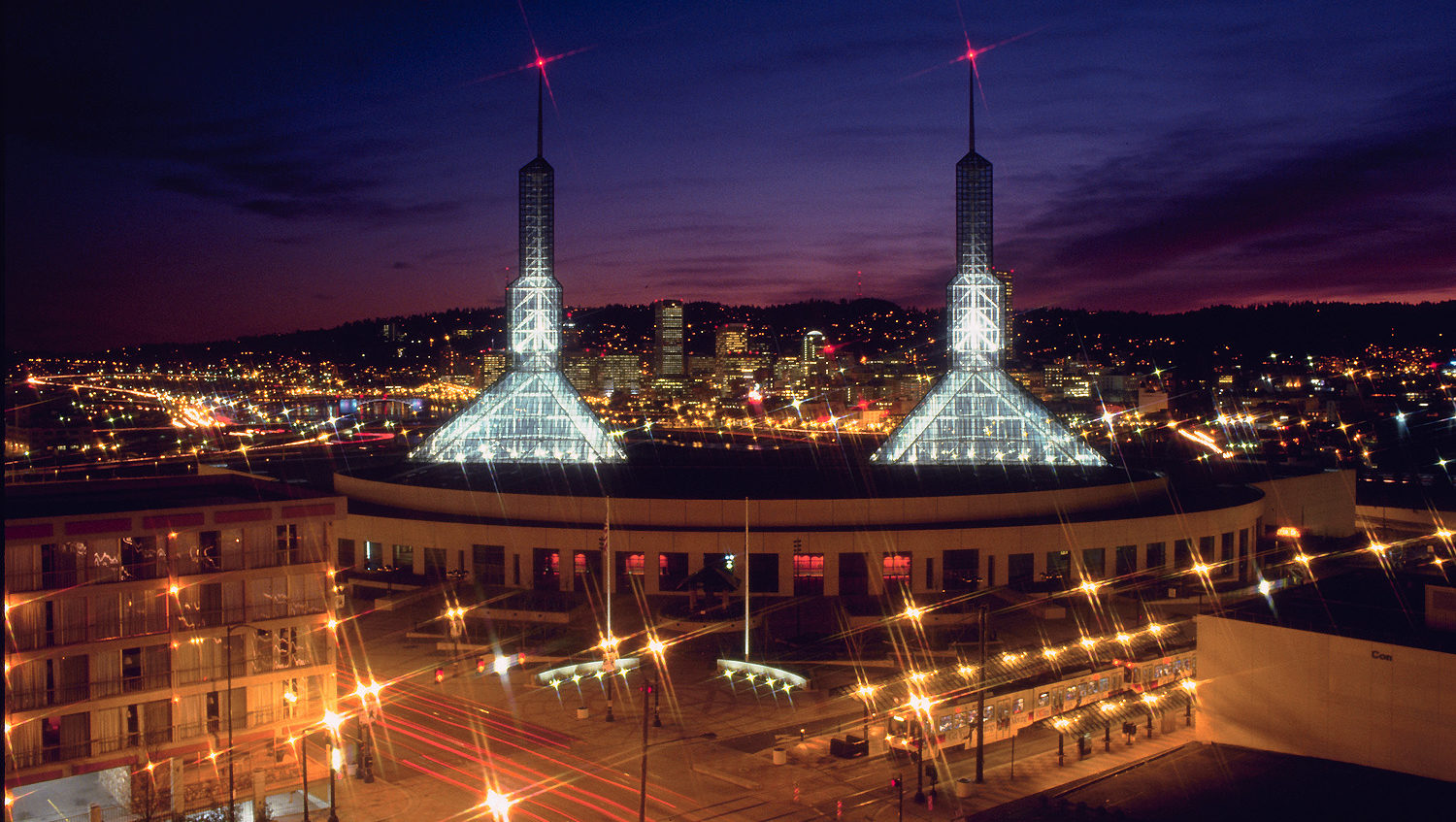 Much of the growth of Portland is taking place in the eastern part of the city, across the Willamette River from downtown. With a flavor all their own, the neighborhoods of Portland also afford access to branches of Portland classics such as Voodoo Doughnut, the world-famous 24-hour doughnut shop, and Powell's Books, the world's largest independent book seller.
Located directly on the Willamette, Oregon Convention Center (OCC) has earned accolades for its sustainability program (including numerous Smart Meetings "Smart Stars" awards). With 255,000 sq. ft. of meeting space and 52 meeting rooms, OCC has a rain garden, more than 6,500 rooftop solar panels, and programs for waste recycling, composting and reusable material donation.
OCC recently completed a $39 million renovation that brought a variety of enhancements, including a new forest theme that includes wallpaper that looks like tree trunks and limbs. Local winery and vendor, Coopers Hall Winery and Taproom, serves wine out of kegs to reduce the use of glass.
"The ambitious renovation included numerous updates to the ballrooms and public spaces throughout the venue," Hibdon says. "The convention center's outdoor plaza also underwent significant changes to create a flexible space for events. Featuring local design touches, like lichen-inspired carpets and forest canopy ceilings, Oregon Convention Center drew inspiration from the beauty of Oregon's natural landscape."
Across the street from OCC, the new Hyatt Regency Portland is set to open in 2020, offering 600 guest rooms and an additional 39,000 sq. ft. of meeting space. The project is part of the ongoing growth of the Lloyd District, where new residences, shops, restaurants and bars are making the convention district all the livelier. A nearby mall, Lloyd Center, was recently upgraded with a new 16-theater cinema, live music venue and new dining options.
"Not your typical convention center neighborhood, the Lloyd is an up-and-coming district boasting restaurants, bars and shops," Hibdon says. "The Lloyd Center has also worked with local artisans and independent boutiques to host pop-up shops within the mall itself."
As it grows, Portland is seeing new developments in formerly industrial neighborhoods, including Central Eastside Portland, where old warehouses are transforming through adaptive reuse. Long home to a furniture store, the historic, 57-room Hotel Chamberlain will soon be returned to its original purpose as a hotel. And with 67 rooms, Jupiter Next is a stylish hotel with an emphasis on art and creativity.
Event venues in this neighborhood include The Redd on Salmon Street, which has a mission to "advance an equitable, restorative and delicious regional food system," and offers a variety of industrial-chic indoor and outdoor meeting and event spaces.
Getting between the eastern and western parts of the city is easy, and planners who book meetings at Oregon Convention Center with Travel Portland can receive complimentary transportation passes to help attendees get around town.
"Portland is a very accessible city," Hibdon says. "Our award-winning public transportation system, which offers access to the MAX train, street cars, buses, bikes and scooters for a convenient commute, is easy to use and navigate."
On the Edges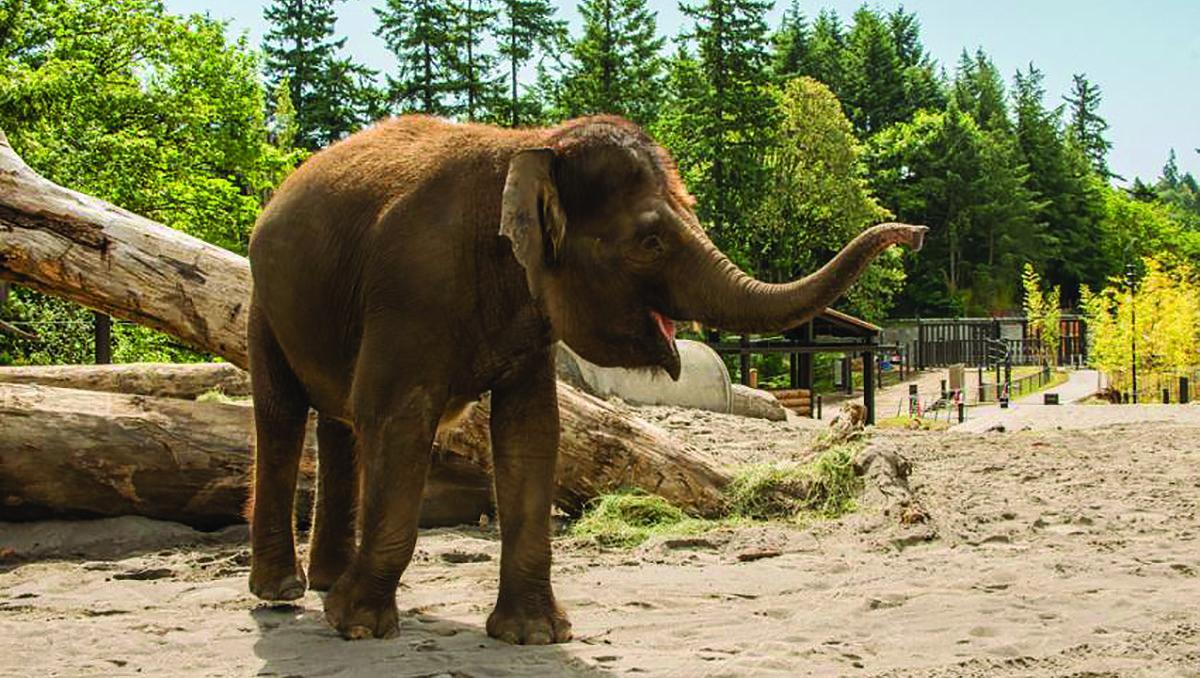 The western side of Portland is characterized by its massive parks, including Forest Park, a 5,200-acre urban forest that is one of the largest parks in the nation. Planners looking for a wild off-site venue might consider Oregon Zoo, which has venues such as the 8,900-square-foot Cascade Crest Ballroom.
Home to a popular summer concert series that attracts big-name performers, the zoo is undergoing a major renovation that will bring enhancements to Polar Passage, Black Rhino, Primate Forest and other exhibits.
Visitors to Washington Park can also enjoy nearby attractions, including Portland Japanese Garden, International Rose Test Garden and Pittock Mansion, a historic home once owned by a newspaper magnate who helped put Portland on the map in the early 20th century.
For planners looking for a different kind of experience, the fringes of the city have plenty of interesting options. McMenamins, a chain that started as a brewpub founded by two brothers, today encompasses hotels, restaurants and spas across the region, many of them inside repurposed properties such as train stations and schools.
Among the unique properties well-suited for groups is Edgefield, which was built in 1911 as a poor farm and today has a pitch-and-putt golf course. For planners interested in a gaming property, Ilani, located about 30 minutes north of Portland, has 15 restaurants, bars, retail shops and a 30,000-square-foot meetings facility.
Regardless of where you choose to soak in your Portland flavor, consider reaching out to the team at Travel Portland for guidance.
"We encourage meeting planners to use the Travel Portland team as a resource throughout the booking and planning process," Hibdon says. "We're here to help you find your ideal venue, streamline communication with attendees and add that little something extra to make your event memorable, special and uniquely Portland."