Downtown Charlotte
Fly on a zipline through tree houses in a giant "beanstalk village." Go skiing or tubing in the highest town in the eastern United States. Hold an event in a museum dedicated entirely to Andy Griffith. Stay overnight in a recreation of Dorothy's house from The Wizard of Oz.
These are just a few of the experiences that can be exclusively found in the state of North Carolina. In fact, the Tar Heel State is so chock-full of unique experiences that the tourism bureau, Visit North Carolina, has developed a website—Project 543—to showcase 543 offerings that are unique to the state.
"Five hundred and forty-three is the number of miles from Manteo, on the coast, to Murphy, in the mountains, and is traditionally considered to be the width of our state," explains Wit Tuttell, executive director of Visit North Carolina. "Essentially, there's something every mile that you can see or do that you can't see or do in any other place."
Peruse the Project 543 site and you quickly get a sense of just how one-of-a-kind North Carolina really is. "There's a winery in a jail, and one of the world's longest golf holes," Tuttell says. "There's a cemetery where somebody is buried, standing up. There are wild horses on the Shackleford Banks that have been there for 500 years."
For meeting planners, this treasure trove provides a buffet of options for a memorable meeting, convention or incentive retreat. For example, when planning an event for roughly 2,500 attendees, Raquel Irby, director of event services for American Trucking Associations, organized a social event combining two regional favorites: NASCAR and moonshine.
"Those are North Carolina staples," Irby says. "A vendor brought in NASCAR simulators and a local Raleigh moonshine company came in and set up a bar. Our attendees really enjoyed themselves, and it was one of our highest-attended social events."
Tuttell adds, "Our slogan is 'Firsts that Last,' because you experience these things for the first time because they're distinct to North Carolina. They stick with you. The first time you do it, they last forever." Following is an overview of some of North Carolina's major meetings cities, with ideas to give your meeting some only-in-North-Carolina flair.
Asheville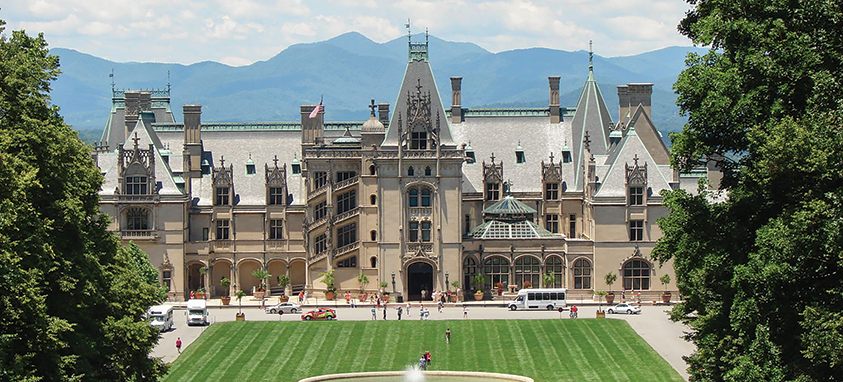 Planners looking for a one-of-a-kind venue will find plenty to work with at Biltmore, a grand, European-style estate that was once the private home of 19th-century tycoon George Vanderbilt. This massive mansion and the surrounding property today offer two hotels and multiple indoor and outdoor meeting options, including the newly opened Amherst, providing 11,000 sq. ft. of luxury space.
Biltmore is one of many offerings in Asheville, a growing city in North Carolina's Blue Ridge Mountains. "Asheville is surrounded by the highest peaks in the east," says Carli Adams, group communications and services manager for Explore Asheville. "Planning a meeting is great any time of year. We have a wonderful four-season climate in Asheville: a beautiful spring, mild summers that are not too humid, a gorgeous fall and pretty mild winters."
With a walkable, accessible downtown, Asheville is served by 50 direct flights daily (including new flights from Washington, D.C., and Philadelphia). "While we're a mountain destination—a resort destination—we also have growing airlift," Adams says.
Asheville has turned into a foodie destination, as it is home to no fewer than seven James Beard-nominated chefs and 250 independent restaurants, many of them serving farm-to-table Appalachian cuisine with seasonal menus. The city also claims to have more breweries per capita than any other U.S. city. Groups can go on a "Brews Cruise" to sample some of the local suds and Asheville Rooftop Bar Tours can facilitate visits to venues with on-high views.
"We're a population of 90,000 and have 50 breweries in our area," Adams says. "A lot of breweries also have event space, and incorporating local food and beer into agendas is very popular. It's an easy way to connect to the authentic culture."
Hotel options beyond Biltmore include The Foundry Hotel, part of Hilton's Curio collection, which opened in November and offers 4,625 sq. ft. of meeting space, including an event lawn. Scheduled to open in 2019, Hotel Arras is a 128-room hotel with 5,000 sq. ft. of meeting space.
"Asheville is widely known as a leisure destination, but it's not as familiar as a meeting destination," Adams says. "We have 8,000 hotel rooms now, but we'll have 10,000 rooms by 2020. While it's a beautiful mountain city that people love to visit, it also has facilities that can accommodate conferences."
Only in North Carolina Venue: Set to open in downtown Asheville on April 1, The Moogseum will celebrate the life of Bob Moog, inventor of the revolutionary Moog Synthesizer. The hallmark project of Bob Moog Foundation, the museum will include interactive exhibits that provide an introduction to how electronic music is made, and showcase an array of synthesizers, theremins and effect pedals.
Charlotte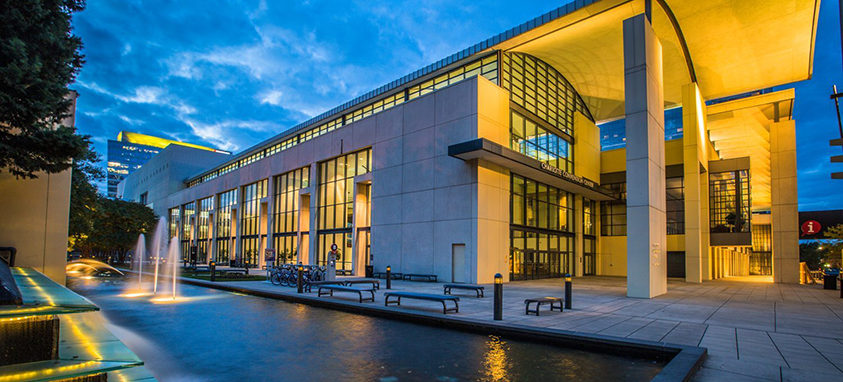 From NASCAR Hall of Fame to U.S. National Whitewater Center (which offers ropes courses and other team-building fun), Charlotte provides many one-of-a-kind venues and attractions. The largest city in the Carolinas, the "Queen City" can be accessed nonstop by air from 160 cities. "Charlotte is a destination on the rise," says Laura White, director of communications for Charlotte Regional Visitors Authority. "There is a lot to discover that may be under the radar for people who haven't been to the city before."
Center City Charlotte, the downtown district, connects via light rail to many other parts of the city, including University City, home of University of North Carolina at Charlotte. Center City has more than 200 eateries, 100 of which are sit-down restaurants. The 550,000-square-foot Charlotte Convention Center is set to undergo a $115 million expansion beginning in the spring that will be available for contracting in spring 2021. (The convention center will remain open throughout the renovation.)
There is no shortage of beer in Charlotte, either. While Raleigh Beer Garden is (according to Guinness World Records) currently the largest beer garden in the world, based on the number of beers on tap, Charlotte Beer Garden, set to open this year, will have even more beers, as well as a speakeasy-style basement and large outdoor seating area.
"We currently have more than 50 breweries open and more than a dozen in planning in the Charlotte region," White says.
Last August saw the opening of a two-in-one hotel option housed above Epicentre, an entertainment complex with restaurants, shopping, bowling and other fun: AC Hotel Charlotte City Center occupies floors five through 12, while Residence Inn Charlotte City Center is on floors 14 through 21. The 22nd floor offers a 1,350-square-foot penthouse suite that is available for rent, as well as a rooftop bar and restaurant.
Other hotel options include the boutique Kimpton Tryon Park Hotel, which opened in 2017 and includes an indoor/outdoor rooftop lounge with an event lawn, as well as 13,000 sq. ft. of meeting and event space. Properties that recently completed renovations include The Ballantyne, A Luxury Collection Hotel; The Ritz-Carlton, Charlotte; and Omni Charlotte Hotel.
Several new hotels are slated to open soon, including the 181-suite Home2 Suites Charlotte Uptown; Even Hotel at Stonewall Station, an upscale option for wellness-minded travelers; and Grand Bohemian Charlotte, a new high-end property set to open in 2020.
Only in North Carolina Venue: Levine Museum of the New South features exhibits such as Cotton Fields to Skyscrapers: Reinventing Charlotte and the Carolina Piedmont in the New South, which tells the history of the "New South" since the Civil War with oral histories, video clips and more. With space for up to 600 guests standing, the museum allows groups to immerse themselves in six different environments, including a replica of Good Samaritans Hospital Chapel, one of the first African-American hospitals in the South.
Raleigh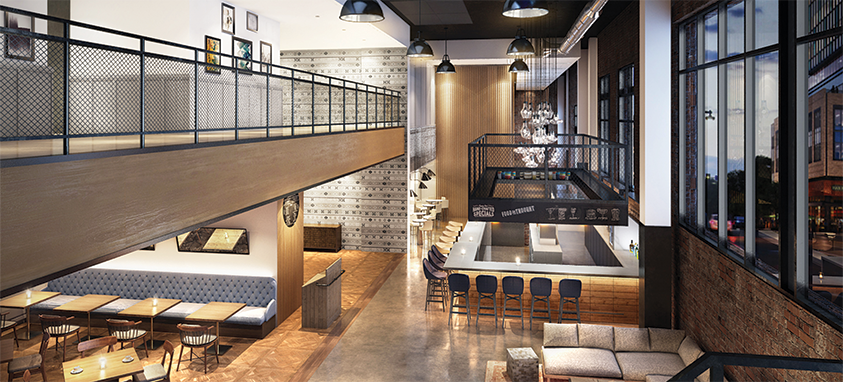 Located in the heart of North Carolina, Raleigh is part of the "Research Triangle," a trio of cities (with Durham and Chapel Hill) that are home to major research universities and industry.
"The City of Oaks as it's known…is a city built amongst the forest and trees, and offers amazing outdoor spaces for attendees to explore or for off-site events," says Malinda Harrell, CMP, CASE, director of sales for Greater Raleigh Convention and Visitors Bureau. "Raleigh appeals to many academia-based conferences as well as meetings and conventions that align with the destination's four key industry clusters, which are cleantech/smart grid, advanced manufacturing, IT/technology and life sciences."
Meeting planner Steve Beamer says that part of the appeal of Raleigh is its small size. "If you bring a group of 2,000 people to a larger city, it's not as important, but in a city like Raleigh, your meeting is going to be on the 6 o'clock news," Beamer says. "You will own the city—and it's one of the easiest cities to navigate.
"Some might find it a little sleepy, as there's not a big club scene like you'd find in New York or Las Vegas, but my attendees love it. The hospitality is about as professional and friendly as it comes. It's Southern hospitality at its finest."
Embassy Suites Raleigh-Durham/Research Triangle is undergoing a multimillion-dollar renovation, while the new seven-story, 126-room boutique Origin Hotel will open late this year. The 400-room Raleigh Marriott City Center completed room renovations in 2018.
If you're looking for an event venue, Norris House, a residence built in 1879, can host up to 185 for private events, while Junction West, a 3,000-square-foot event venue, is located inside a historic warehouse, adjacent to the city's train station. Raleigh is home to many museums with free admission and event space, including The North Carolina Museum of Natural Sciences, North Carolina Museum of History and North Carolina Sports Hall of Fame, all located less than a mile from the city's convention center.
Only in North Carolina Venue: You could pay a visit to North Carolina State University Insect Museum, which dates to 1889, and mingle among 1.5 million specimens. Or you can bring a group to Transfer Co. Food Hall to sample food from local vendors such as Locals Oyster Bar, Burial Beer Co., and Captain Cookie and the Milkman. Two other food halls are scheduled to open in downtown Raleigh in the coming months.
Durham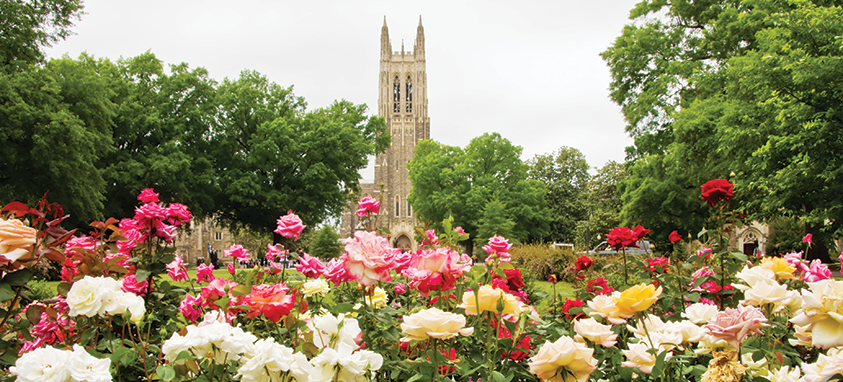 Durham, sometimes called Bull City, is famous as the home of Duke University; it was named after the Duke family, which made its fortune in the tobacco industry in the late-19th century. Duke is one of the world's most prestigious universities, and the campus is at the center of a galaxy of museums, restaurants, theaters and other venues—including Duke Basketball Museum & Sports Hall of Fame—that offer space for groups.
In addition to Durham Convention Center, which offers 35,000 sq. ft. of meeting space, venue options include 21c Museum Hotel, a multivenue art museum offering more than 10,500 sq. ft. of art-filled exhibition and event space, as well as a boutique hotel and restaurant. Durham's American Tobacco Historic District, built on the site of the former home of Lucky Strike cigarette factory, offers 43 venues, including small meeting rooms and the 10,000-seat Durham Bulls Athletic Park. Another option is Brightleaf Square District, a lively area between former two tobacco warehouses, with an array of shops and restaurants.
Greensboro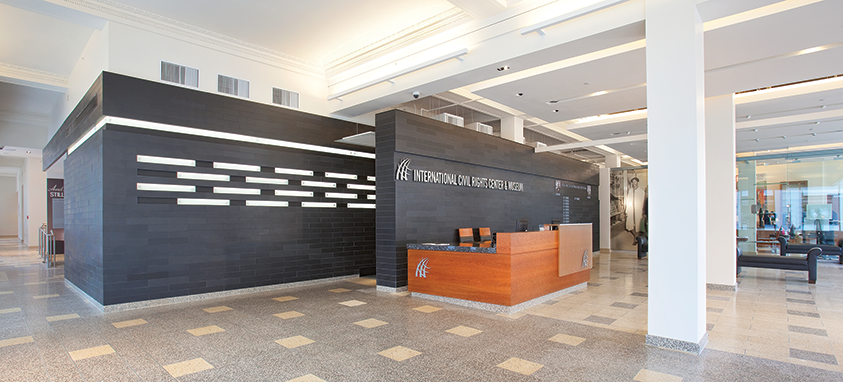 Greensboro is home to more than 500 restaurants, including North Carolina's first cat cafe and Barking Deck, an indoor dog park and pub scheduled to open this month. The city also has 87 hotel options from which to choose.
"Flying or driving access to Greensboro is easy," says Henri Fourrier, president and CEO of Greensboro Convention and Visitors Bureau. "Greensboro has great dining, nightlife, golf courses, festivals, world-class museums and outdoor recreation, including 90 miles of walking trails. There is something for everyone."
Grandover Resort and Spa recently completed a $10 million renovation with the addition of a new art gallery focusing on North Carolina artists. Hyatt Place Hotel is set to open this year, as are Towneplace Suites by Marriott GSO Coliseum Area and SpringHill Suites GSO Airport. "Greensboro is in a hotel boom," Fourrier says. "It's currently home to 88 area hotels, and by 2020 we will have six additional hotels."
Meeting venues include Joseph Koury Convention Center and Greensboro Coliseum Complex, as well as the new Van Dyke Performance Space, situated in the city's Cultural Arts Center with a capacity of up to 400 for events.
For a unique team-building activity, consider Break and Bash, where visitors can vent their anger or just have fun by smashing televisions, old computers and other items in a safety controlled environment.
Only in North Carolina: Greensboro played a key role in the Civil Rights Movement, as a series of nonviolent sit-ins at the city's F.W. Woolworth's lunch counter inspired similar actions across the South. Today, the Woolworth's building has been turned into International Civil Rights Museum and Center, which still has the lunch counter intact, along with exhibits and multiple meetings venues, including an auditorium that can hold up to 180.
Wilmington River District & Island Beaches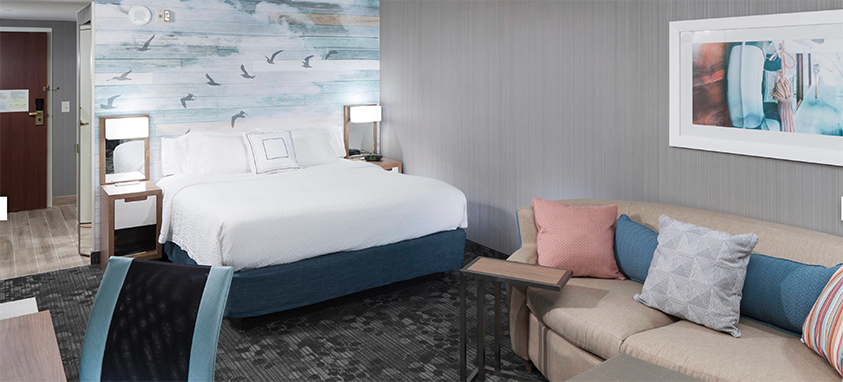 Located along the Cape Fear River, near the southern part of North Carolina's coastline, Wilmington ranked as one of the Top Destinations on the Rise in TripAdvisor's 2018 Travelers' Choice Awards. While the region was damaged by Hurricane Florence, the area's businesses have bounced back.
"We are happy to report that Wilmington is officially open for business," says John W. Sneed II, vice president of sales and services for Wilmington and Beaches Convention & Visitors Bureau. "Local officials, business owners, residents and volunteers worked hard to quickly get things back up and running following the storm, and many of the area's signature attractions and iconic structures were fortunate to experience minimal damage. We are excited to welcome back meeting and event attendees to experience for themselves just what makes Wilmington so special and resilient."
"Wilmington's Convention District continues to see tremendous growth," Sneed says. "In the last five years alone, there has been $426.1 million in Convention District investments. A walkable downtown; easy access to more than 200 restaurants, shops and attractions; plus three nearby beaches are the perfect assets for Wilmington to become the new go-to meetings and events destination on the East Coast."
The area has access to three beach towns (Carolina, Kure and Wrightsville) and is home to more than 8,000 guest rooms. Wilmington features options such as The Hotel Ballast, Tapestry Collection by Hilton, which recently completed an $11 million renovation, and Embassy Suites Wilmington Riverfront Hotel, a newly opened property adjacent to Wilmington Convention Center. A new 125-room Aloft Hotel broke ground in January 2019. Nearby beach towns feature properties such as Shell Island Resort in Wrightsville Beach and Courtyard by Marriott Carolina Beach Oceanfront.
The area has plenty of venues for groups to meet—or just have fun outside of meetings.
"Battleship North Carolina, Civil War-era historic homes, breweries, an event pier, a saltwater aquarium and the largest and most technologically advanced performance center in Eastern North Carolina provide unexpected off-site venues for meetings, events and receptions," Sneed says.
Only in North Carolina: The coastline that is near Wilmington has multiple shipwrecks that divers can explore. And the rare Venus flytrap grows naturally only within a 75-mile radius of Wilmington. Visitors can see these unique plants at Carolina Beach State Park's Venus Flytrap hiking trail and at Stanley Rehder Carnivorous Plant Garden in Wilmington, the world's only public carnivorous plant garden. "Look, but don't touch," Sneed says. "It's a felony to poach a flytrap."
No matter where you end up in North Carolina, make sure to get your group out of the meeting room to give it a taste of what's great about this state. "Get out and see things and do things to mix it up," Tuttell says. "It will make the meeting more memorable. If you localize it, it won't be like any other meeting They'll remember that meeting—and remember what they learned."
Unique F&B in the Tar Heel State
From the Wright Brothers to John Coltrane, North Carolina has been the birthplace of many American treasures. Meeting planners trying to give their event a little local flavor might consider locally produced swag options. Wilmington-based Freakers, for example, produces whimsical socks and sock-like drink holders, while Charlotte-based Recover Brands produces environmentally responsible apparel. Of course, you might also consider serving some of the local delicacies. Here are a few options.
Barbecue: Meat-eaters will be happy to see a full spread of North Carolina barbecue, which tends to be vinegar-based, as opposed to the more ketchup-based sauces of the west. "We're the cradle of 'cue,'" says Wit Tuttell, executive director of Visit North Carolina.
Pimento Cheese: North Carolina residents can be found smearing this concoction—a mix of cheese, mayonnaise, spices and, of course, pimentos—on bread, biscuits, pizza and pretty much everything else. Two popular brands, Musten & Crutchfield and Conrad & Hinkle, are carried in stores around the state.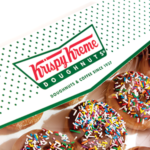 Krispy Kreme Donuts: They're now served across the nation, but Krispy Kreme Doughnuts were first served in Winston-Salem in 1937. There's even an annual Krispy Kreme Challenge in Raleigh, where runners see if they can eat 12 Krispy Kreme doughnuts and run 5 miles in one hour.
Lance Crackers: Charlotte-based Snyder-Lance has roots dating back to 1913. The signature snacks are peanut bars and Toast Chee peanut butter crackers, which became a hit with soldiers stationed at nearby Camp Green during World War I.
Sonker: A cobbler-like fruit pie traditionally made with ripe fruit, sonker is a sloppy dessert that is easy to make and serve at large gatherings.
Pepsi-Cola: Made in 1893, Pepsi-Cola was first served as "Brad's Drink" in a drugstore in New Bern. The town today has a dedicated store and other attractions related to the drink.
Livermush: Another local, uh, delicacy is "liver mush," which is made of pig liver, head parts and cornmeal. Commonly prepared like spam and served for breakfast or lunch, "it's a very North Carolina dish," Tuttell says. "I'm not sure you'd want to serve it, but there are people who swear by it."
Chuck Kapelke is a professional writer, video producer and longtime contributor to Smart Meetings magazine.