Gilded Age-inspired meeting venues in New York State evoke TV glamour
Just renewed for a second season, HBO's hit series, "The Gilded Age" is creator/writer/producer Julian Fellowes' long anticipated follow-up to his long-running hit TV series and films "Downton Abbey." While Downton inspired years of "set-jetters" to travel to its locales in Yorkshire in Britain, "The Gilded Age," starring Christine Baranski and Cynthia Nixon, set in New York City and filmed there and in locales around New York State is set to do the same.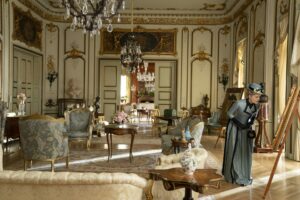 Meeting planners can dust off their clients' tea dresses and tuxedos and plan meetings at historic venues throughout upstate New York that evoke the tranquility, grandeur and graciousness of "The Gilded Age."
On Location-Tarrytown
Lauri Pitkis, "The Gilded Age" location manager, told Smart Meetings that locations in New York where filming took place and which are available to meeting planners include Lyndhurst Mansion in Tarrytown and Hudson River Museum, the former Glenview Mansion, and 1877 home to John Bond Trevor, a Gilded Age financier.
Lyndhurst Mansion, the onetime home of Jay Gould, a notorious robber baron of the era and an inspiration for the series' main antagonist, the wily George Russell (Morgan Spector). He has all of Gilded Age society in his pocket in the series as sits magisterially on the banks of the Hudson River near the similarly historic town of Sleepy Hollow. Lyndhurst's Gothic Revival towers and turrets were also used to stand in for "Collinwood" in the '70s TV goth-soap opera, "Dark Shadows."
Pitkis said that the show filmed exterior scenes on the 1838 mansion's massive lawn (available for events) and in its interior and stables.
Lyndhurst's event and meeting space include the Gothic Revival Mansion (whose interior is seen in several scenes in the show) which can also incorporate spill-out events on its Great Lawn and The Carriage House (also used in the series), which features a semi-permanent tent that accommodates up to 250 guests.
The Rose Garden, built in 1911 and its original stone gazebo is another locale at the estate available for meetings and events that evokes the languid graciousness of the era, especially in spring when the roses are in bloom. The mansion's veranda can be used for cocktails or pre-event space and the Alley Lawn is also available for outdoor tented events for up to 100 guests.
Closer to NYC in Yonkers, the Hudson River Museum's Victorian-era mansion offers meeting planners the option to host up to 80 guests in its historic interior as well as the choice to use its outdoor amphitheater, which seats up to 400 people.
Read More: New York State Features Buoyant Festivals for Groups
On Location-Saratoga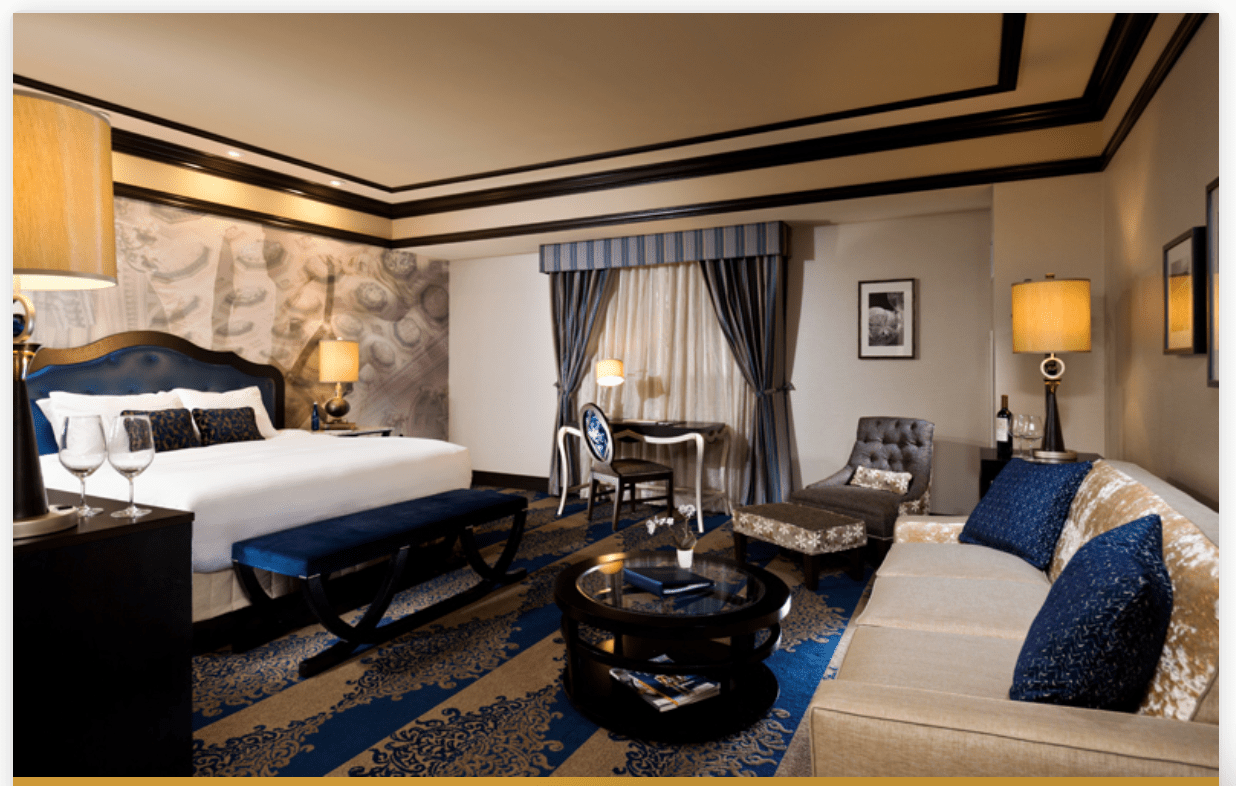 Further upstate, meeting planners who want to recreate the turn-of-the-century ambiance of Julian Fellowes' American Downtown Abbey can look no further than Saratoga—a city which became famous for being the away-from-the-city playground of the rich and powerful during the Gilded Age.
The characters seen in the HBO series would have gone to Saratoga Springs to take "the waters"—health giving spring waters that are still bottled to this day and to watch the races at the oldest racetrack in America, Saratoga Race Course, still going strong after its opening in the 1860s (and yes, ladies and gentlemen, they still wear hats and "fascinators" to the race).
Meeting venues at the historic course include the new Paddock Suite, a hospitality venue for groups of up to 80 guests. The Suite features a climate-controlled lounge, bar and balcony overlooking the historic saddling area, which is much the same as in the time of the series, when top-hatted men and bustled women would come to have a look at the horseflesh they were sponsoring or betting on. Other group areas available for booking include the Stella Artois Spa Verandas, the 1863 Club, Resorts World Legends Hall and Luxury Suites, the Big Red Spring Tent and the Festival Tent.
Some of the Gilded Age glitterati that you would have seen at the Saratoga would have included Sarah Bernhardt, Diamond Jim Brady, Lillie Langtry and Oscar Wilde.
Saratoga itself is one of the first U.S. cities to have a dedicated Convention Hall. The Saratoga Springs Convention Hall was opened in 1893 with a 5,000-seat space. It was destroyed by fire in 1965.
The town's central place as a center of fashion and glamour in the late 1800s is still very much on view for visitors, says Discover Saratoga's President Darryl Leggieri. "Meeting planners can book walking tours of historic Saratoga. They can also do a tour of the 21 public mineral springs or do a history tour of the Canfield Casino."
Canfield Casino was built in 1870, a few years before The Gilded Age is set and is one of Sarasota Springs most treasured landmarks. The 117-guest-room property was built as a gambling casino by one of Boss Tweed's associates, one John Morrissey, a one-time professional boxer and Gilded Age power broker. Today, the Casino's elegant dining room and 16,000 sq. ft. of ballroom space are available for meetings, conferences and cocktail parties and can be booked through the city of Saratoga Springs itself.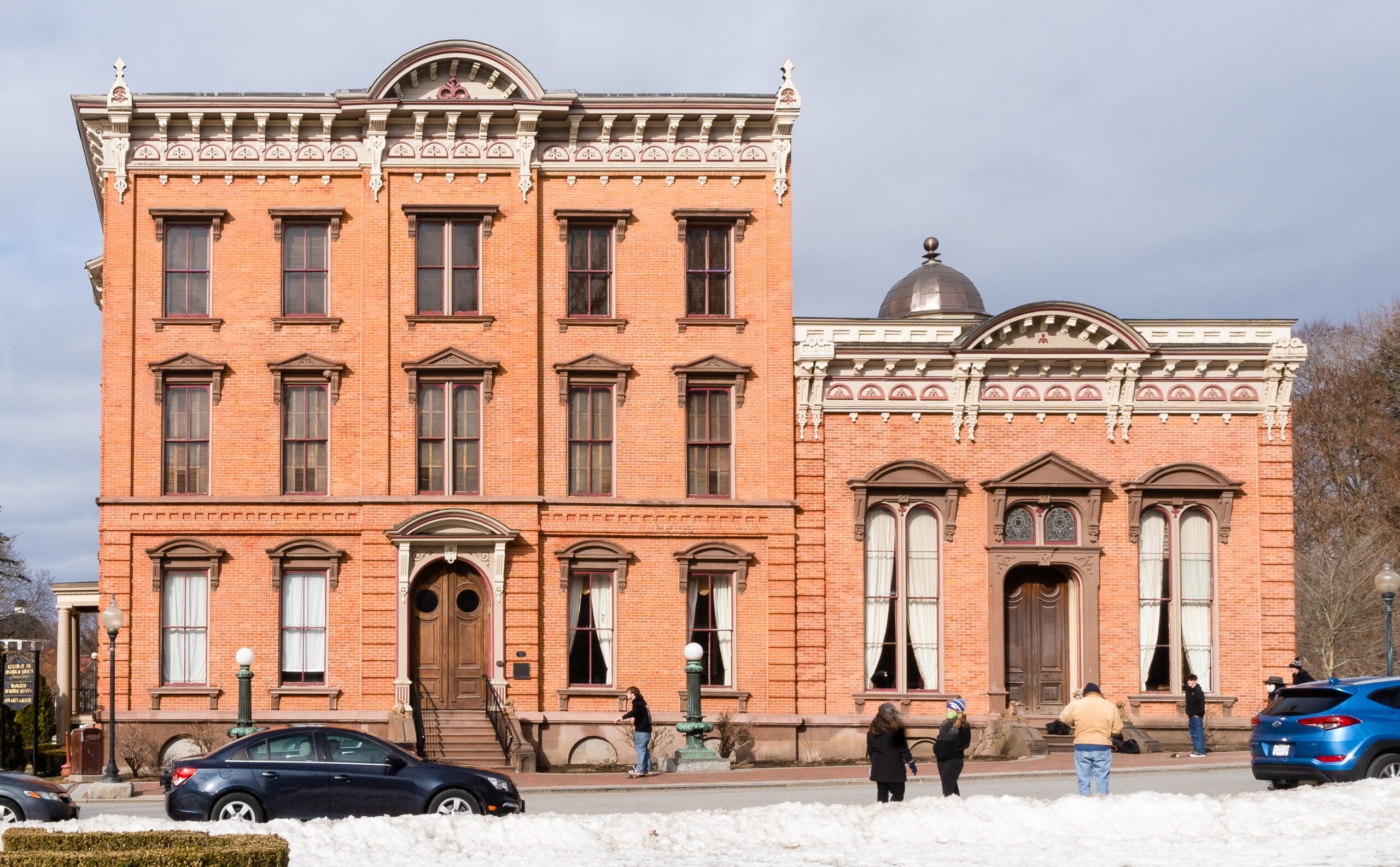 Gilded Age-era hotels and dedicated venues still available in Saratoga Springs to book include Saratoga Arms Hotel, the area's only AAA Four Diamond Property (small meetings in four dedicated rooms and a warm-weather front porch with 30 guest rooms); The Mansion of Saratoga, an 1866 mansion available for full rental for parties and events and The Adelphi Hotel, the 1877 luxury hotel with 32 guest rooms, where it's very likely that Gilded Age-era celebrities like President Theodore Roosevelt and Mark Twain conducted their own meetings.
On Location-Lake Mohonk

Other parts of New York State drew the rich and powerful away from the city to areas of stunning natural beauty and "health giving" fresh air.
Mohonk Mountain House in New Paltz, New York, was built in 1869 by founder Albert Smiley to preserve a natural paradise for guests to rejuvenate away from the stress of city life. The House hosted the likes of President Theodore Roosevelt, John D. Rockefeller and Andrew Carnegie (who was an inspiration for some of the more nefarious characters in The Gilded Age).
It was even the site of a historic meeting, the first of many "Conferences on International Arbitration at the Mountain House," which brought together world leaders to discuss major issues and was the progenitor of The Hague.
Read More: Mountain Meetings Deliver Peak Results
The 265-guest-room property's distinctly Victorian-era Gilded Age vibe includes 14 meeting rooms ranging from an expansive Victorian Parlor to intimate wood-paneled studies. Groups staying overnight have access to period-era elegant accommodations, three gourmet meals daily, and afternoon tea and cookies outside of meetings. They can also partner with the recreation staff to plan exciting teambuilding experiences on the property's extensive grounds.
If the hotel looks familiar and you're a cinephile, you may recognize it from 1994's "The Road to Wellville," starring Anthony Hopkins about a health resort in the same period.
On Location-Cooperstown
Cooperstown is famously home to the National Baseball Hall of Fame and Museum (baseball was begun as a major U.S. sport just as the Gilded Age was getting up steam). It was here in 1909 that Edward Severin Clark and his brother Stephen Carlton Clark built The Otesaga Resort Hotel, a stately retreat that spans 700 feet of waterfront on the southern shore of Lake Oteseo.
In 1909, still very much "Gilded Age" in era, the hotel was considered a marvel: from its 400 windows and refrigerator that could cool 30 tons of ice to phones in every room, it was the height of fashion and convenience over 100 years ago.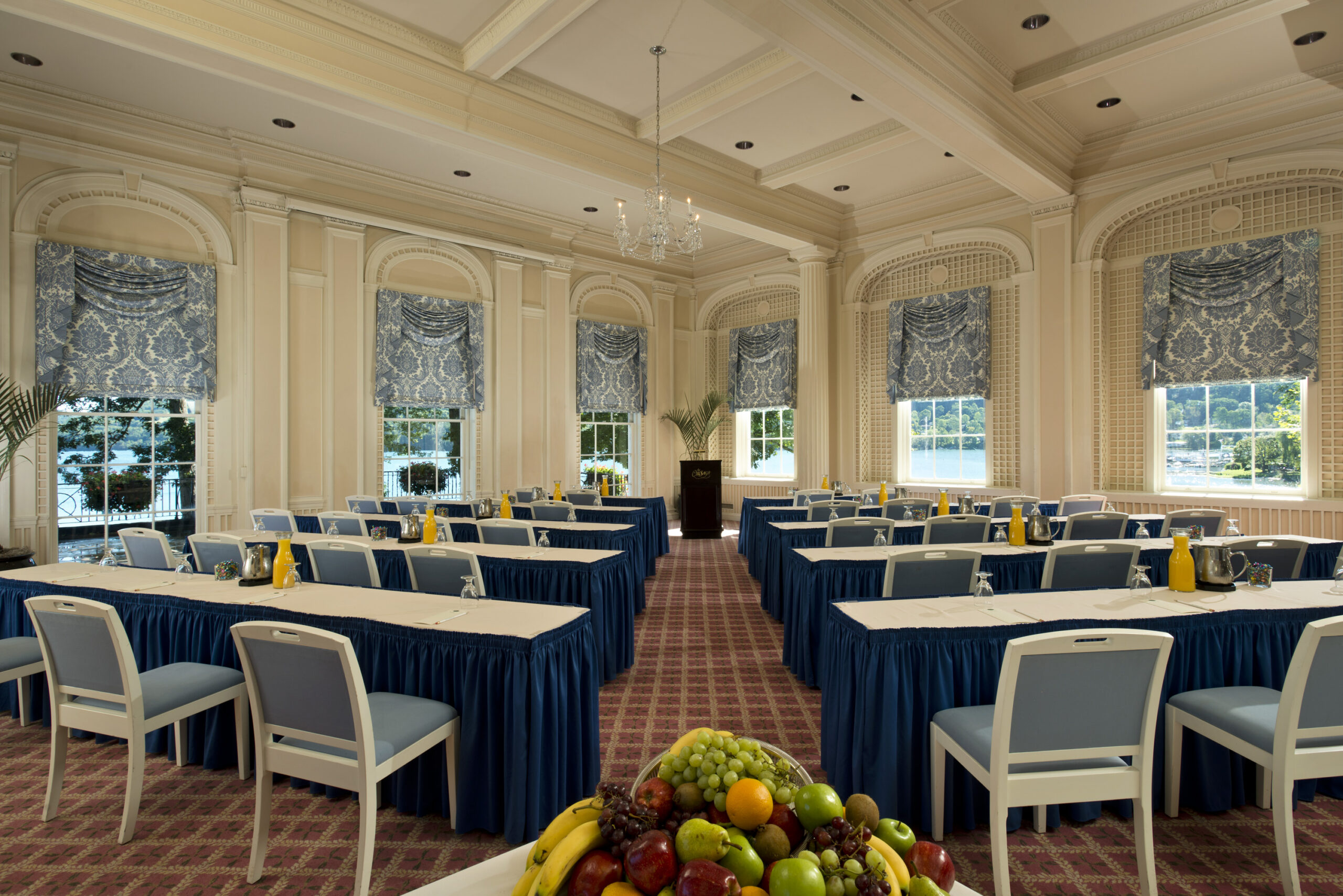 Today, the property is still owned by the Clark family and although much modernized, it continues to evoke the largesse and graciousness of the Gilded Age. Planners can choose from 14 flexible meeting rooms amidst 30,000 sq. ft. of indoor and outdoor venues. The 135-room stunner is an AAA Four Diamond property and a member of The Historic Hotels of America.
On Location-Rochester
On the shores of Lake Ontario, a circa 1922 neo-classical building in Rochester just had its 15 minutes of fame. Eastman Theatre on Main Street was the backdrop for an action-packed car chase in The Amazing Spider-Man 2. Previous notable visitors to the structure built by Eastman Kodak founder George Eastman include jazz musicians Stan Getz and Statesman Sir Winston Churchill, who spoke there in 1932. Inside, a 2009 renovation updated the 2,326-seat space for performances, lectures and special events.
Today, much of the conference and event action is centered around 100,000-square-foot Joseph A. Floreano Rochester Riverside Convention Center. A new Courtyard Rochester Downtown offers 122 guest rooms with extra space for board meetings or breakout sessions.
The newly renovated, 341 guest-room Hyatt Regency Rochester can accommodate larger groups with 17,000 sq. ft. of meeting space, which is connected via sky bridge to Floreano Convention Center.
For a more nostalgic feel, the 1929 University Club of Rochester is now The Inn on Broadway, boasting 25 guest rooms and four venues, the most roomy, The University Club Ballroom, seats 150 guests.
Resources
Discover Saratoga
Visit Rochester
Visit Westchester County NY