Explore meeting destinations by trolley, rail, bike and…pedal bar
Walter Cronkite, that war-hardened journalist and New Yorker, described his trip to the West Coast this way: "Leaving San Francisco is like saying goodbye to an old sweetheart. You want to linger as long as possible."
If your group is lingering in Northern California, you have lots of options for where to meet, eat and build connected teams. From Sacramento's California State Capitol building to the rolling hills of the East Bay and tech central in Silicon Valley, getting there is easy. But leaving can be a challenge because there is always more to see and do. Smart Meetings checked out all the new ways to get around, stay and meet, and asked local experts what one thing you absolutely need to see before you leave.
San Francisco
San Francisco trolley
One Must-See Thing: The Presidio. As it transitioned from Army barracks to Lodge at Presidio, some of the best views of the city and Golden Gate Bridge await at this boutique hotel in what is now a national park. Learn the history of the landmark at Presidio Officer's Club before kicking back by the fire pit at Arguello restaurant.
Getting Around: Upon your descent into San Francisco International Airport (SFO), you can see into the future. A $2.4 billion renovation of Terminal 1, scheduled for completion in 2020, will leave the circa 1960s structure with a sparkling new concourse and easier access to gates. Best of all, you will be greeted by improved dining options, including Farmer Brown's take on Southern soul food with a San Francisco twist.
Once in the city, go old school and navigate the 7 square miles by cable car, or jump in little yellow GoCars for preprogrammed narrated tours. By 2019, Central Subway Project, a new underground line, will whisk visitors from SoMa to Chinatown and Union Square.
What's New: In June, San Francisco Travel CEO Joe D'Alessandro celebrated the monumental investments now being made in the city. By November, a $500 million expansion of Moscone Center is scheduled to throw open its glass doors on 509,000 sq. ft. of wide open space with a 50,000-square-foot ballroom and an enclosed bridge for easier access over Howard Street. A mile away, construction has begun on Chase Center for NBA champion Golden State Warriors. The arena will seat some 18,000 and overlook a 35,000-square-foot park on the bay between AT&T Park and San Francisco Ferry Building. This is all good news for the more than 25.2 million visitors who come to the city every year to meet and greet.
After many years with almost no new hotel inventory coming online, the city is now awash in new and renewed properties. Hotel Via opened across the street from AT&T Park last year to cater to the South Beach tech crowd with 159 guest rooms, a 3,000-square-foot rooftop bar, plus views and internet connections that don't quit. For a mischievous take on a historic location, Hotel Zeppelin San Francisco from Viceroy Hotel Group stresses collaboration with 196 guest rooms, 3,000 sq. ft. of meeting space a game lounge and Bulldog Coffee cafe.
For groups seeking easy airport access and full-service style, AC Hotel San Francisco Airport/Oyster Point Waterfront provides 180 guest rooms and 6,743 sq. ft. of meeting space.
New properties scheduled to start welcoming visitors this year include Hyatt Place San Francisco, with 228 guest rooms, a green roof and LEED Platinum credentials. Nearby, Virgin Hotels plans to open with 194 "chambers," a social Commons Club and, of course, a rooftop bar.
Opening in 2019 is Grand Hyatt Airport, with 351 guest rooms, 15,000 sq. ft. of meeting space and AirTrain light-rail access. The foundation has been laid for the 250-room Marriott SOMA Mission Bay Hotel, for a planned 2020 ribbon-cutting. That will be followed in 2021 by The Langham, San Francisco in SoMa near new Transbay Transit Center and the 171-room Waldorf Astoria San Francisco.
Fresh off remodels are Hilton San Francisco Union Square, which spent $25 million to upgrade 1,919 guest rooms, meeting space and the 30,000-square-foot lobby, featuring a bar stocked with signature cocktails and lots of fun seating options. Westin St. Francis San Francisco on Union Square added extra shine to 613 rooms in the landmark building with light, bright fixtures and Paris of the West architectural details.
Visitors to Fisherman's Wharf will find a renovated Blue Mermaid Restaurant & Bar at Argonaut Hotel. Its sister property, Hotel Zoe Fisherman's Wharf, with almost 2,000 sq. ft. of meeting space, was also reimagined.
San Jose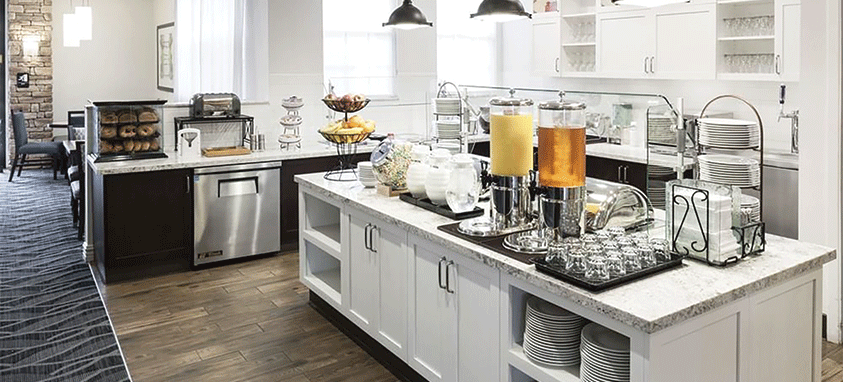 One Must-See Thing: Frances Wong, director of communications with Visit San Jose, had three suggestions for must-sees in the South Bay. Winchester Mystery House was recently the subject of a movie, Winchester, starring Helen Mirren. The one-of-a-kind (and reportedly haunted) mansion, carriage house and greenhouse can be rented for dinners and private tours.
For something more haute, Santana Row, known as the Rodeo Drive of Silicon Valley, features Northern California's first Hello Kitty Cafe. And Adega, San Jose's first Michelin-starred restaurant featuring authentic Portuguese cuisine and the largest collection of Portuguese wine in the South Bay, is a distinctive way to make a toast to a productive meeting.
Getting Around: San Jose is the third-largest city in California, so there's lots to cover! For meetings hosted in San Jose McEnery Convention Center downtown, groups have only a short walk to Plaza de Cesar Chavez, performing arts theaters, restaurants and hotels. Explore further with VTA Light Rail.
What's New: Massive improvements in the sound system at San Jose McEnery Convention Center came with the installation of elevated audio-centric ceilings and the latest audio technology, making even the most advanced audiovisual ask easy to fulfill.
The new, 140-room Homewood Suites by Hilton San Jose Airport-Silicon Valley offers 594 sq. ft. of meeting space and proximity to Levi's Stadium. Coming soon are renovations to Fairmont San Jose, DoubleTree Hotel San Jose and Holiday Inn San Jose.
Concord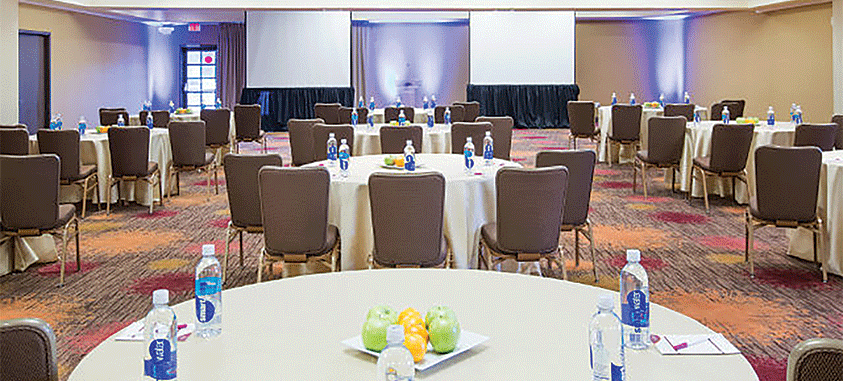 One Must-See Thing: The city at the base of Mount Diablo has become a mecca for sports events. Shelley Mitchell, marketing specialist at Visit Concord, suggests organizers of pickleball, football, basketball and soccer tournaments practice team building at Six Flags Hurricane Harbor Concord in a day of play, picnicking and cabana lounging.
Getting Around: Concord's Buchanan Field Airport (CCR) accommodates private and commercial flights, including JetSuiteX. The city's central location makes it a quick, 34-mile cruise to Napa Valley, 29 miles to San Francisco and 56 miles to San Jose. Or, hop on Bay Area Rapid Transit (BART) to The City (as locals call San Francisco). Better yet, stay put and walk to Todos Santos Plaza for vitamin D-infused breakout sessions.
What's New: The landmark outdoor music venue, Concord Pavilion, still offers seating for 12,500 in the outdoor stadium, and a new VIP Terrace and creative catering make festivalizing your event easy. Outside the amphitheater, new dining and entertainment choices at The Veranda: Fountain Plaza include lots of outdoor patio inventory, including Mikuni's Sushi, Residual Sugar Wine Bar, Puesto Mexican, EMC Seafood and Raw.
Concord's hospitality community offers nine different flags under which you can meet and sleep, with a total of 1,300 guest rooms. The 323-room Crowne Plaza Concord/Walnut Creek recently renovated its 20,000 sq. ft. of meeting space with new furnishings and lighting.
Walnut Creek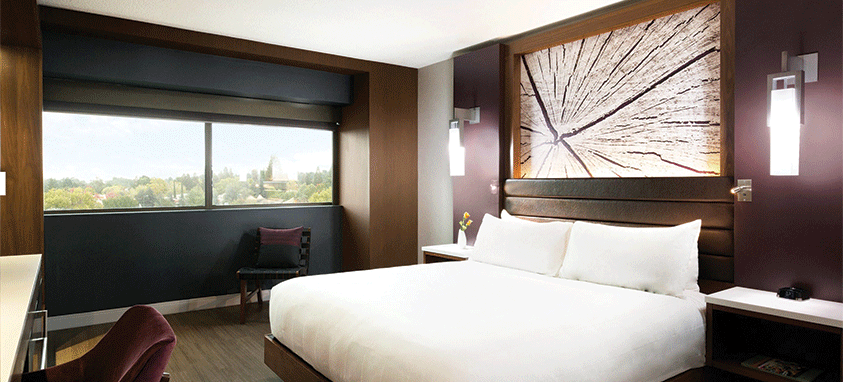 One Must-See Thing: Lesher Center for the Arts has grown from humble roots in the 1960s to a $21 million cultural treasure with three theaters, Bedford Art Gallery and lots of options for hosting memorable corporate meetings. And more big things may be on the horizon. Scott Slocum, regional director of sales and marketing at Visit Walnut Creek, hinted that enhanced meeting space is on the way in the Mount Diablo Region.
Getting Around: With two major hotel properties within walking distance to Pleasant Hill BART station, navigating the bay is easy.
What's New: Only almost everything. Walnut Creek Marriott is sporting a new loft-style vibe after a $14 million renovation of 342 guest rooms, 19,700 sq. ft. of meeting space and A'Trio Baja California-fusion restaurant. Over at Embassy Suites by Hilton Walnut Creek, 249 renovated suites afford access to 8,000 sq. ft. of meeting space, including a signature tropical, open-air atrium where meetings are serenaded by the calming whispers of a waterfall.
Meanwhile, boutique Diablo Mountain Inn, with easy access to downtown, has freshened up its 24 guest rooms, and Holiday Inn Express Walnut Creek held a big reveal in June for its 164 renovated guest rooms and two meeting spaces. On tap for 2019 is a 160-room Marriott Residence Inn, driven in part by demand for space from local headquarters companies, including John Muir Health (more than 7,000 employees) and California State Automobile Association Insurance Bureau (more than 2,200 employees).
Berkeley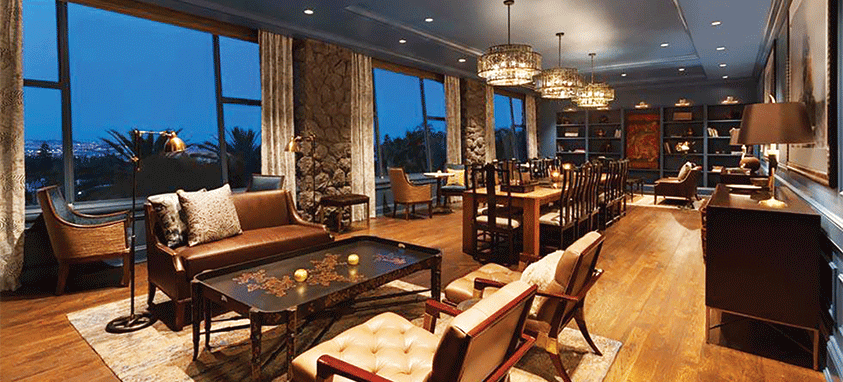 One Must-See Thing: Dan Marengo, communications director for Visit Berkeley, suggests taking a culinary walking tour to discover Gourmet Ghetto, home to Alice Waters' Chez Panisse. The food scene in this East Bay college city is legendary. Two breweries, Triple Rock Brewing and Gilman Brewing Company, have been getting national attention, as have local sweets-makers with tastings, such as TCHO Chocolate.
Getting Around: Berkeley is a collection of walkable neighborhoods, so Marengo advises using your legs. When those give out, a network of city buses and three BART stations offer easy access to San Francisco and SFO.
What's New: A 100-year-old property adjacent to the UC Berkeley campus, Hotel Durant, has been reflagged and renovated as Graduate Berkeley, with 144 academically themed guest rooms, 3,000 sq. ft. of meeting space and a new Golden Bears mascot-friendly Henry's menu. Claremont Club & Spa, a Fairmont Hotel, on the border between Oakland and Berkeley, modernized its 276 guest rooms and 20,000 sq. ft. of meeting space without diminishing the century-old elegance that put it on the event map.
Two new hotel properties are coming on line. The university has drawn up plans for a 200-room hotel downtown, and ground has broken on a 334-room property adjacent to Berkeley Art Museum & Pacific Film Archive with a 15,000-square-foot conference center; plans call for a 2021 ribbon-cutting.
Oakland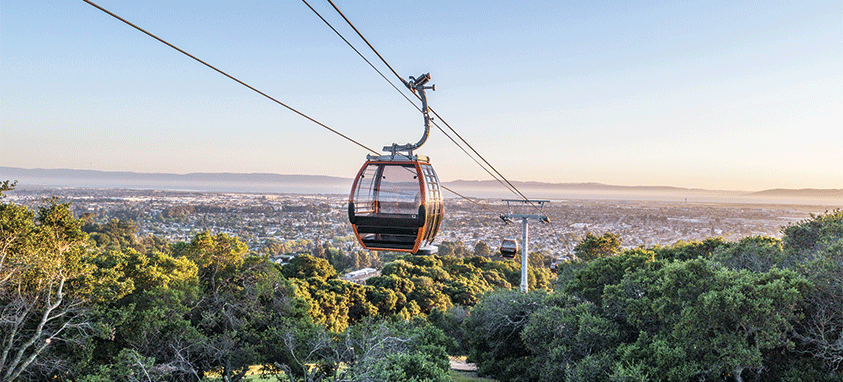 One Must-See Thing: Rhanee Palma, vice president of sales and services for Visit Oakland, suggests celebrating street culture with a visit to Oakland Museum of California while it is showing Hip-Hop Style & Wisdom, an interactive exhibit of the art, music and fashion of this West Coast invention.
Getting Around: How about a tram floating above an urban park with grizzly bears and bison? ADA-accessible, all-electric, eight-passenger gondolas at Oakland Zoo transport guests on a four-minute ride up and over California Trail to a visitor center with East Bay views and fine cuisine.
For those trying to connect to life—wild and otherwise—beyond the park, BART provides service to 45 stations in the San Francisco Bay Area, day and night. AC Transit bus system offers fares as low as $2. Free B Shuttles to Jack London Square are available wherever you see the green bus icon. For a real change of pace, you and five colleagues can hop on Venetian gondolas to tour Lake Merritt via Lake Chalet Seafood Bar and Grill.
What's New: Esports Arena, a unique, next-gen ambiance with space to seat up to 800 people, is equipped with all the projectors, audio gear and F&B options to turn your meeting into an unforgettable event. Or, take your gathering in an even more creative direction at Arthaus studios, with urban-vibed, loft-style meeting spaces.
Renovated Oakland Marriott City Center features more industrial influences. At Iron & Oak restaurant and in more than 100,000 sq. ft. of meeting space, artwork is inspired by Bay Area suspension bridges. A new, 95-room Hampton Inn by Hilton could open as early as summer 2019, the first new inventory in the area in a long time.
Sacramento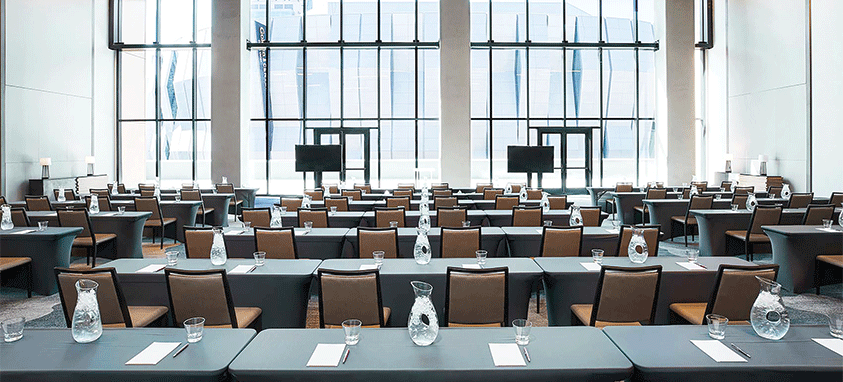 One Must-See Thing: Mike Testa, CEO for Visit Sacramento and longtime advocate of California's capital city, says the very geography of Sacramento has changed. Completion of Golden 1 Center, new home of NBA's Sacramento Kings, has moved the focus to the middle of the city—and has made everything accessible in ways that Sleep Train Arena in the Natomas suburbs could not. Check out a game or concert in what is now called DoCo (Downtown Commons), or plan an event at one of the nearby venues that have opened, including Punch Bowl Social and Kimpton Sawyer Hotel's 22,000 sq. ft. of meeting space and Revival Rooftop lounge.
Getting Around: Everyone is hopping on bright-red electric Jump rental bikes to navigate an activated core. Or, explore the growing craft beer scene with a tour aboard a Sac Brew pedal bar (for the uninitiated, that's a party trolley powered by pedaling passengers).
What's New: Adding to the downtown scene this year is The Bank, a public space with a dozen food vendors and several bars over three floors in a circa 1912 bank building. It will highlight Sacramento's emerging role as the country's farm-to-fork capital, as national recognition continues to roll in for the culinary talents who leverage the city's deep agricultural roots.
At the other end of K Street from the 19,000-seat arena, Sacramento Convention Center is headed for a major expansion and renovation, including 240,000 sq. ft. of improved exhibit space and a 40,000-square-foot ballroom. Next door, Community Center Theater will be transformed into a light, modern structure by 2021.
Testa is pleased to emphasize that in addition to attracting larger groups, the renovated spaces will also be able to handle multiple groups with no friction moving in and out. "This is no longer a sleepy state capital," he said.
Lake Tahoe Treks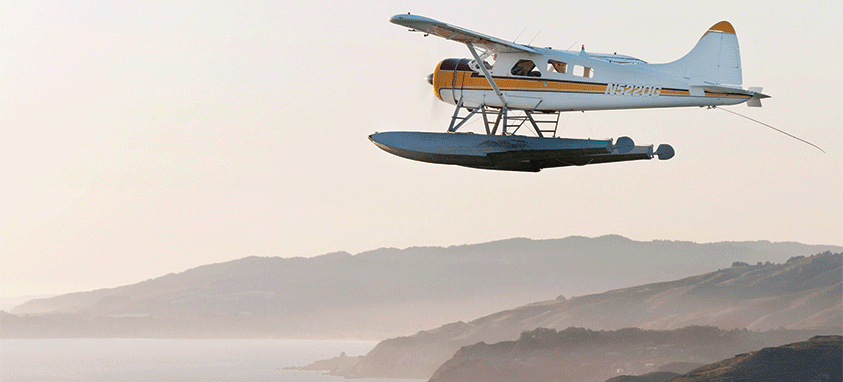 North Lake Tahoe is awash in bike trails, ski runs and river-rafting routes. The Ritz-Carlton, Lake Tahoe, a AAA Five Diamond property nestled in year-round Alpine splendor, has elevated the transportation options with new, private aircraft service from Blackbird Air in Palo Alto and Sausalito. Seaplanes stop at The Ritz-Carlton's Lake Club and make the 153 guest rooms and 15,000 sq. ft. of meeting space seem as if it is Silicon Valley's backyard.
Resort at Squaw Creek Lake Tahoe recently underwent a $7 million renovation of its 405 guest rooms and 48,000 sq. ft. of indoor and outdoor space. Not to be outdone, The PlumpJack Group is transforming Squaw Valley Inn into a 60-room property called PlumpJack Squaw Valley Inn & Residences, with a planned opening by the end of 2019.
Redding Adventures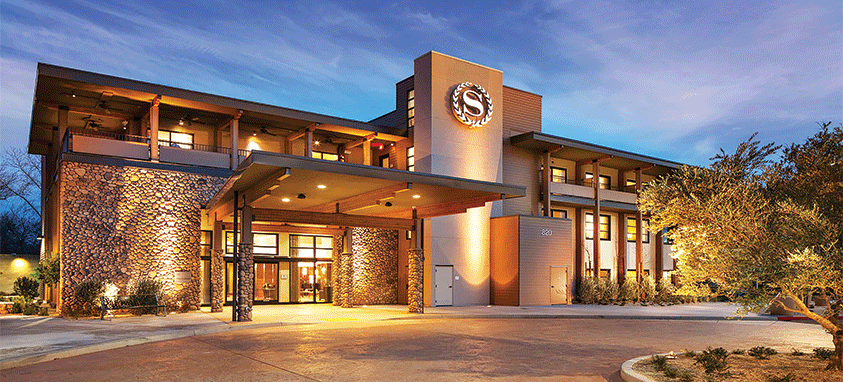 At the northern end of Northern California is an escape from big city cares—and prices. More than 3,000 hotel rooms await where Interstate 5 winds between the canyons of the Cascade Range before broaching the architectural wonder of Shasta Dam.
The shiny new Sheraton Redding Hotel at the Sundial Bridge is a sustainable, 130-room oasis in Turtle Bay Exploration Park with easy access to the city's signature Sundial Bridge and botanical trails. The property boasts 20,000 sq. ft. of internal and 60,000 sq. ft. of outdoor meeting space, including a 4,000-square-foot ballroom and a distinctive boardroom with lots of woody accents and floor-to-ceiling windows to play up the beauty of Shasta's natural landscape.
Also nearby is Redding Civic Auditorium (formerly Redding Convention Center), a 2,000-seat grassy venue for performances of all types, including a recent performance of American Idol: Live!
While direct United Airlines flights are available from San Francisco at Redding Municipal Airport (RDD), and Amtrak offers scenic access, the preferred method of transportation in Whiskeytown National Recreation Area seems to be paddling. Time magazine called the city the Unofficial Capital of Kayaking.
Wine Country Escapes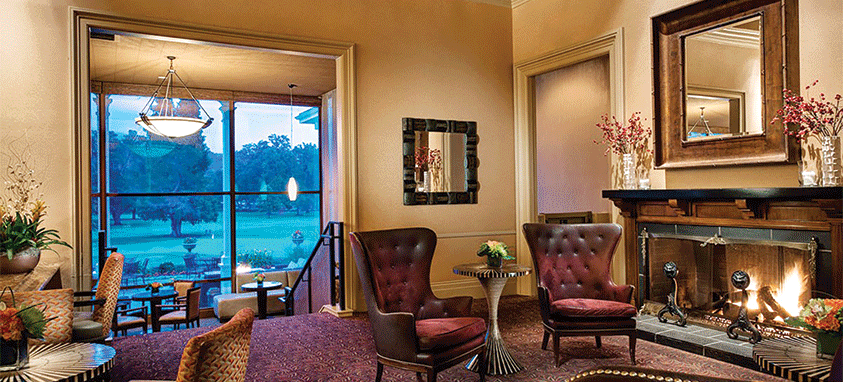 Sonoma and Napa are known as places to get away from it all while still being only a couple of hours away from the big city. After the fires of 2017, a trip to the center of the wine world is a journey of rediscovery and a statement about the power of the human spirit—and the meetings and tourism industry, especially—to endure and overcome.
Silverado Resort and Spa, Napa has made necessary repairs and all 15,000 sq. ft. of meeting space is open, including the new Mansion Garden area with a 5,000-square-foot, climate-controlled pavilion. The Meritage Resort and Spa in Napa has expanded by opening Vista Collina Resort for a total of 467 guest rooms and 80,000 sq. ft. of indoor and outdoor event space, all with easy access to Crush Lounge bowling, a professional cooking school, Grand Estate Cave for underground wine dinners and a private, 9-acre vineyard with event deck and walking trails. Another option is newly expanded The Estate Yountville's Vintage House.
F&B is often the star of a Napa meeting. Visit Napa Valley suggests guided tours by town car, limo or party bus. There is even the Wine Train for tasting as yellow mustard-splashed vineyards pass by.
On the other side of the hill, in Sonoma, the recently renovated, 27-room El Dorado Hotel & Kitchen awaits on historic Sonoma Plaza. In Petaluma, two new hotel properties make staying in that walkable town convenient. Hotel Petaluma opened last year as a boutique property in a 1923 building with 91 guest rooms, 1,900 sq. ft. of vintage ballroom space, an outdoor courtyard, Shuckery restaurant and Barber Cellars tasting room. A 76-room Hampton Inn Petaluma is scheduled to open by year's end in a historic brick silk mill.
Sonoma is even more accessible since Sonoma-Marin Area Rail Transit (SMART) started service last year on rail service that could eventually link to ferries from San Francisco.