The Future is Neon Bright for Las Vegas Events
"We know our business travelers are ready to meet in person and take advantage of those new spaces as soon as the time is right." -John S. Schreiber, LVCVA
Northern Nevada is slowly switching on the open sign for groups after a dramatic decrease in both Covid cases and positivity rates. The months-long "pause" put in place before the holidays is being lifted in stages, so meeting profs can resume planning again.
Starting March 15, groups of up to 250 people (or 50 percent of capacity, whichever is less) will be allowed to meet. And as of May 1, containment efforts could be managed regionally to react more appropriately to local conditions. Protocols such as mask-wearing and social-distancing requirements will remain in place.
Returning event professionals will find a galaxy of new, bright, shiny places to which to steer their groups. From an expanded convention center and massive new hotel properties to a sci-fi transportation system to get them to the next venue in a flash.
Turning Signals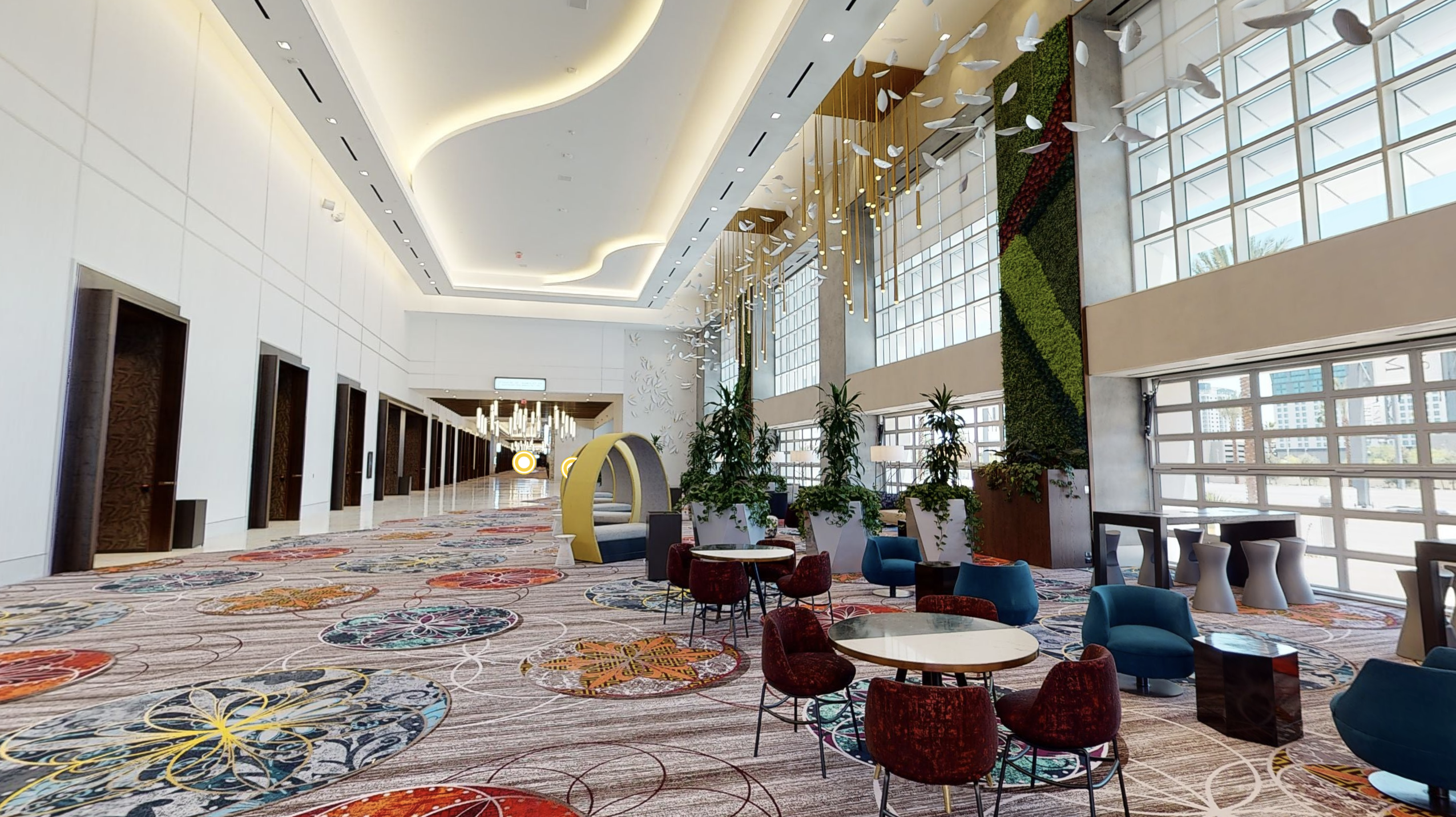 The good news about progress being made to keep everyone safe came in mid-February. "After making it through the very difficult winter surges and the pause, Nevadans want and deserve predictability about what our path forward will look like," said Gov. Steve Sisolak in a closely watched announcement.
He continued: "New guidance as part of the state's Roadmap to Recovery Safe Reopening Plan will allow venues and meeting producers to continue mitigating the spread of the disease while getting Nevadans back to work, protecting and recovering the economy and getting students back to in-person learning."
"The Las Vegas destination took an important step forward with the governor's loosening of restrictions that will enable us to welcome back our valued and sorely missed business customers in the near future," said John S. Schreiber, CEM, vice president of business sales with Las Vegas Convention and Visitors Authority (LVCVA).
He applauded the governor's recognition of the need to relaunch missed and needed convention business, including the World of Concrete convention taking place in Las Vegas in June. "With health and safety measures in place as top priority, the destination's ongoing Vegas Smart efforts have become, and will continue to be, the gold standard, enabling visitors to enjoy all of the offerings that make Las Vegas the entertainment capital of the world," he added. "We're incredibly optimistic for the future—Las Vegas moved forward with a number of major development projects in 2020, and we know our business travelers are ready to meet in person and take advantage of those new spaces as soon as the time is right."
Michael Massari, chief sales officer for Caesars Entertainment and co-chair of Meetings Mean Business, said he was encouraged the occupancy limits will be lifted as time progresses. "We think we have the protocols in place and can do even more, but we are ready when the governor says it is OK," he said.
As the top sales guy for the brand-new, 550,000-square-foot CAESARS FORUM, he was confident convention visitors would be excited about the news as well. In 2019, a record 6.6 million people traveled to the city for conferences. "I don't think Covid changes a tendency for humans to gather going back thousands of years," he said, putting 2021 demand in perspective. "What changes is on the periphery: How spaced out the chairs are, how often people wash their hands, their uniforms in the form of masks. But it is not different at its core."
In fact, Massari is optimistic about the impact hybrid meetings will have on attendance. "It grows the tent," he said. "More people engaged means more people who will want to come in person."
That positive prognosis is based on his belief in the everlasting demand for human connection. "The best thing to happen to meetings is reaching more people, because I have faith in the attractiveness of meetings," he said.
Bill Hornbuckle, CEO of MGM Resorts International, also shared his bullish views of the city and the convention industry's prospects. "Last year, The Las Vegas Strip went dark for the first time ever, and operations were dramatically overhauled to incorporate sweeping, never-before-implemented health and safety protocols. But I believe the first half of 2021 will mark the beginning of a much brighter day for Las Vegas and our company," he said. That view was based on the record delivery of multiple vaccines, the effectiveness of his own company's strategic plan in the face of unforeseen circumstances, new initiatives (such as the sports-betting platform BetMGM), and the enduring allure of Las Vegas as a travel destination—particularly now that it is home to numerous professional sports teams.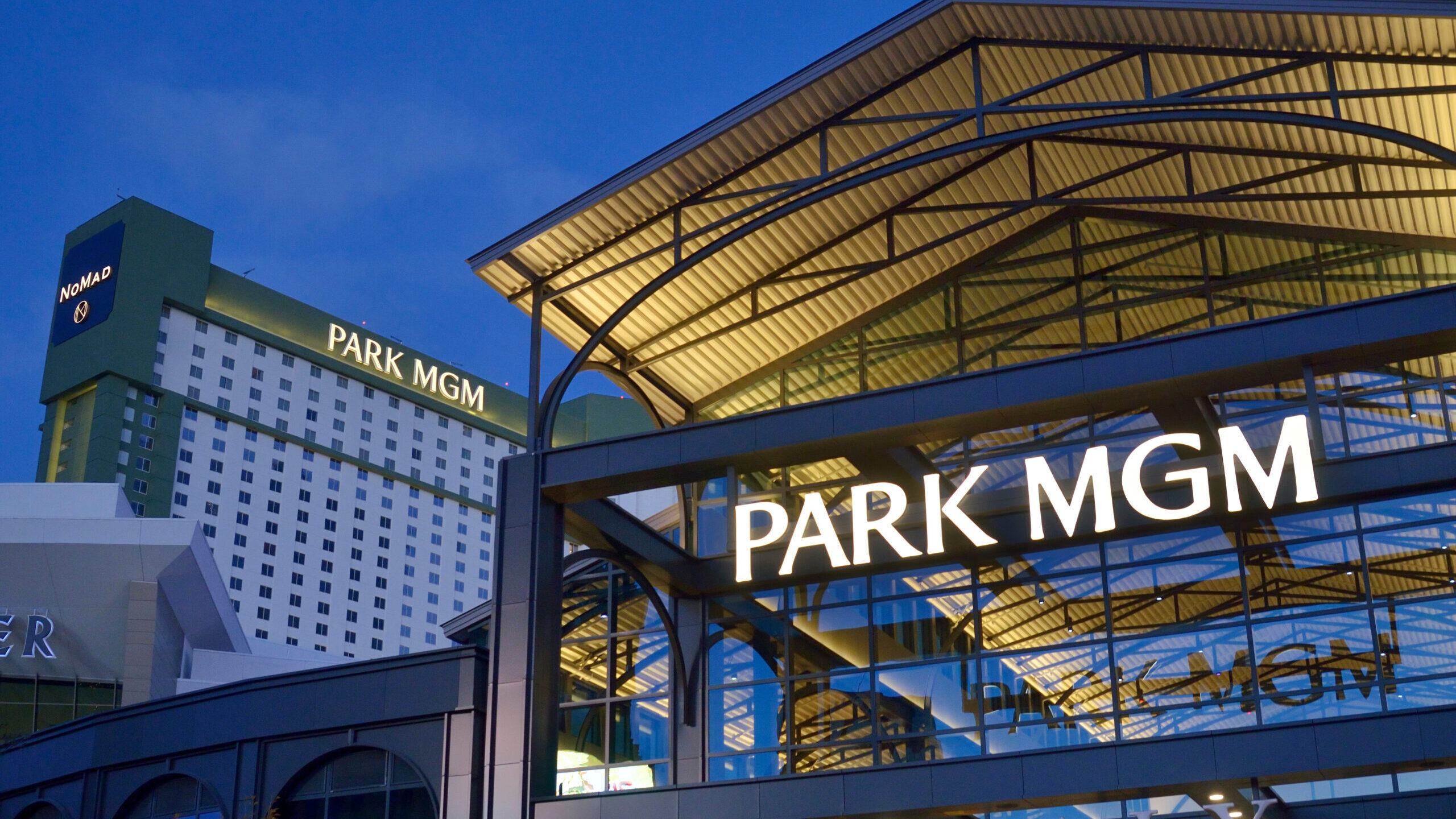 "As we look toward welcoming back meetings and conventions, which are a critical piece of our business in Las Vegas, we are encouraged by insights we are seeing within the industry. Las Vegas is poised for a strong return," said the executive who cut the red tape on a major renovation and expansion of the 2,605-room Park MGM just three short years ago.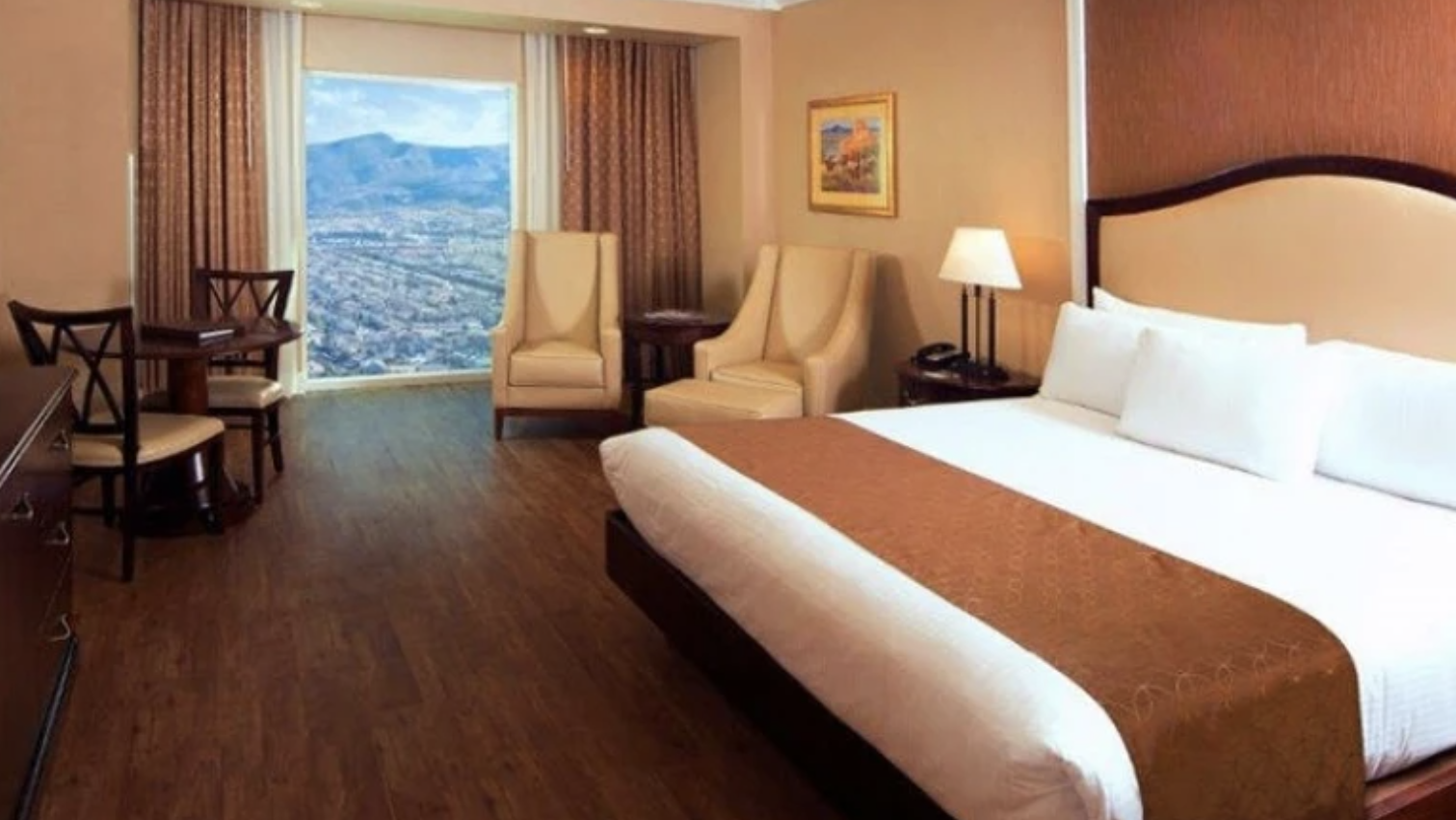 Also jubilant about having a path forward was Maureen "Mo" Robinson, director of sales with South Point Hotel Casino & Spa Las Vegas. "It won't help Q1 and Q2, it but will let us hang onto groups in Q3 and Q4…so we are excited!" she said a couple of hours after the governor's announcement.
Her 2,163-room property handles mostly associations and smaller groups in its 175,000 sq. ft. of meeting space, 16-screen movie theater and bowling alley. "We are not as affected as the large-space hotels. Our 200- to 400-room groups will fit nicely even with just the 50 percent," she said confidently.
South Point took time during the pause to complete a $40 million guest room and suite renovation, along with updates to conference center wall treatments. New plexiglass stations are in place for staffed convention buffets for conventions and chef-designed menus for individually wrapped breakfasts and lunches are at the ready. "We have to be cognizant of our groups' budgets. Associations and mid-level corporate groups have less to spend, so we offer good food at fair pricing," she said.
New Points of Light
When planners and their groups return, they'll find enhanced health and safety measures that will allow them to meet with confidence throughout the destination. Seals of approval now in place include GBAC STAR at Las Vegas Convention Center (LVCC), Bureau Veritas at Sands Expo and Sharecare VERIFIED at Wynn Las Vegas, as well as extensive health and safety plans, like MGM's Convene with Confidence and McCarran International Airport's LAS All In.
"This will assure planners, attendees and exhibitors that we are putting the time, effort and thought into bringing meetings back in a smart way," said LVCVA's Schreiber.
Citywide, Las Vegas added more than 2 million sq. ft. of meeting and exhibit space in the past year.
The expanded LVCC now boasts an additional 1.4 million sq. ft., including 600,000 sq. ft. of new exhibition space and a rooftop terrace overlooking Las Vegas Boulevard. Flexible, expansive floor plans will make it easy to pull off a new way of meeting that merges virtual and in-person events for engaging omnichannel presentations. The high-tech building was designed with enough Wi-Fi capacity to keep all the screens happy. Integrated AV equipment streamlines presentation prep and encourages audience participation. AV upgrades and architectural planning also make safety provisions easier and more efficient.
Underground work is complete on the Convention Center Loop tunnels by Elon Musk's Boring Company to speed up getting from one side of LVCC to the other. The system, which will consist of free transport in all-electric Tesla vehicles, could be expanded in the future to the rest of The Strip.
Phase Three will bring the existing 3.2 million sq. ft. of space at the 60-year-old existing facility up to date by 2023.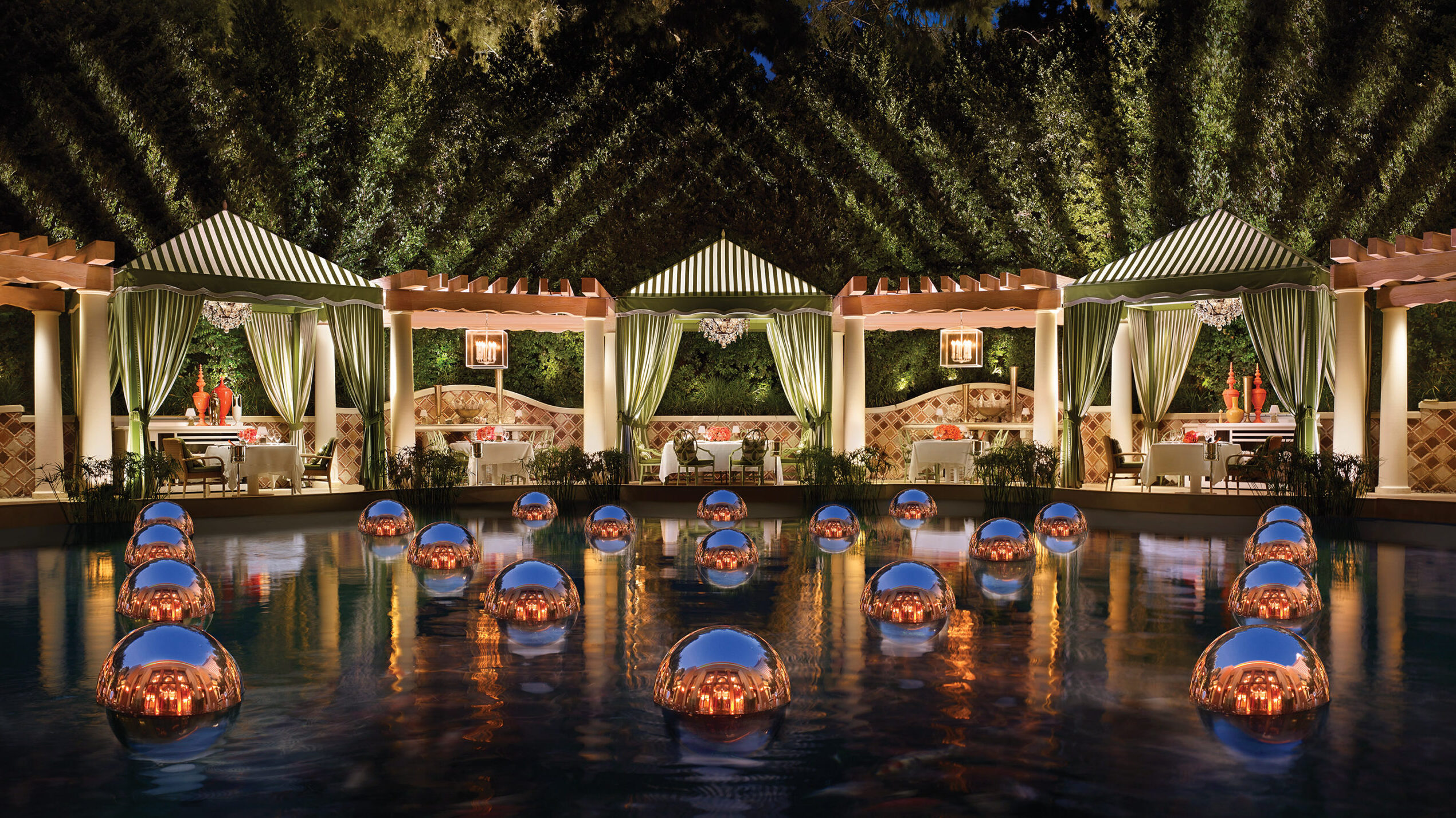 Last year, Wynn opened its 430,000 square-foot meeting space expansion. It more than doubles the space previously at Wynn and Encore—to a total of 560,000 sq. ft.—and offers sweeping views of the new 18-hole golf course. Outside, a 20,000-square-foot pavilion and adjacent 20,000-square-foot lawn beckons.
When it comes to healthy, the expanded MGM Grand Conference Center was way ahead of the game. The 380,000-square-foot facility includes Stay Well Meetings with advanced air purification systems and amenities designed with support from wellness guru Deepak Chopra and nutritional direction from Cleveland Clinic.
CAESARS FORUM (referenced above) was another major addition that was ready to pop the cork when the world shut down a year ago. As the proud new owner of two, 110,000-square-foot pillarless ballrooms, Caesars holds the keys to all the space required to meet responsibly. It is connected by bridge to 8,500 hotel rooms, including recently remodeled Harrah's Las Vegas, LINQ Hotel + Experience and Flamingo Las Vegas. That streamlines screening attendees on the way in each morning to ensure they meet health protocols.
New downtown is Circa Resort & Casino, which includes the world's largest sportsbook, an outdoor event pool amphitheater with massive video monitors and super cabanas for private meetings that are still in the middle of the action. Legacy Club rooftop bar on the 60th floor has some of the best views—and signature cocktails—in town.
A Fresh Glow
Some meeting professional favorites have spent the last few years reimagining their offerings as well.
An ongoing $150 million renovation of what was SLS Las Vegas by new owner Alex Meruelo at SAHARA Las Vegas will bring four new restaurants in an expanded indoor/outdoor space. "The return of SAHARA Las Vegas to The Strip is significant for the city," said Meruelo, who also owns Grand Sierra Resort in Reno, Nevada. "We know guests come to Las Vegas to create memories, and we plan to help them do just that in a beautifully curated, intimate resort experience with personalized services that make everyone feel special." Already upgraded were 1,615 guest rooms at the property, which offers 30,000 sq. ft. of meeting space.
Another resort putting its best face forward is 3,027-guest-room The Cosmopolitan of Las Vegas, which recently celebrated its 10th birthday and is expanding its extensive food and beverage offerings to include Chef David Chang's Bang Bar by Momofuku. Cosmopolitan President and CEO Bill McBeath called the ongoing redesign "bold and innovative." The property features 175,365 sq. ft. of meeting space.
In the heart of The Strip, the 2,884-guest-room Treasure Island (or TI, as it is known to the regulars) is expanding its offerings for groups. A recent $6.5 million investment in the 30,500-square-foot bi-level meetings and events space included Antilles Ballroom, which is awash in natural light and Treasure Island Ballroom, which includes a full production stage. Two years ago, Phil Ruffin, the owner of Treasure Island, bought Circus Circus Las Vegas from MGM Resorts, a move that highlighted his anticipation of even better days to come for the city.
Just south of The Strip, M Resort, Spa, Casino Las Vegas' 390 guest rooms and 92,000 sq. ft. of meeting space makes small groups feel special. And a new Topgolf Swing Suite with virtual, multisport games has team building covered.
Draft Agenda for a 3-Day Las Vegas Star-Studded Event
You are hosting 150 people in the convention capital of the world for three short days. What makes it to the agenda and what will have to wait until a return trip?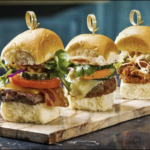 Day 1:
Arrive at McCarran International Airport (LAS) with a limo ride to any of the properties mentioned here for easy access to all Vegas has to offer.
Evening reception at LINQ Promenade with a ride on High Roller (bar attendant optional) and meet-and-greet at Brooklyn Bowl.
VIP after-party at Jimmy Kimmel Comedy Club (photo at right).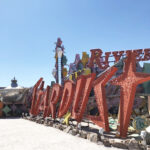 Day 2:
Breakfast on patio at Las Vegas Convention Center overlooking The Strip
CEO hologram keynote in expanded West Hall
Lunch at new Bobby Flay restaurant—Amalfi at Caesars Palace
Team building at Mob Museum Crime Lab Experience with a wrap-up at the Underground Speakeasy (cheers)
Reception at Neon Museum (photo at right) with tickets for Brilliant Experience (bring your camera for this one)
Dinner under the stars at Costa di Mare at Wynn overlooking the lagoon (we recommend the Scampi Vivi)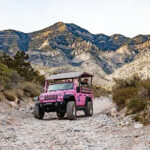 Day 3:
Brainstorming at Allegiant Stadium in locker room (look for your name on the
running marquee)
Free time to find all the hidden bars at Cosmopolitan (hint: Ghost Donkey, The Study, The Barbershop and Beauty & Essex, for a start), hang out in the new CASBAR lounge at SAHARA Las Vegas, watch the iconic Bellagio Las Vegas water show or channel your inner Iron Man at Marvel Avengers S.T.A.T.I.O.N. at TI using interactive VR.
Picnic in the Red Rock Canyon National Conservation Area with gourmet to-go lunches from Wolfgang Puck Bar & Grill via Pink Adventure Tours (photo at right)
Transfer to limo back to LAS (start making plans immediately to return).
More to Come
When adding up all the imminent openings, LVCVA's Schreiber calculates that the city will offer nearly 15 million sq. ft. of meeting and trade-show space by the end of this year.
This month, the 1,502-room Virgin Hotels Las Vegas, in a partnership with Curio Collection by Hilton, will unveil a completely reimagined Hard Rock property that will feature 130,000 sq. ft. of indoor-outdoor meeting space, a 4,500-person, three-story live music venue, an elevated gaming space operated by Mohegan Sun Casino, and Lucy, a virtual personal comfort assistant. Dining options include Casa Calavera, Mexican cuisine with what is described as an "open-air, feet-in-the-sand experience."
One of the largest new builds in a decade is set to open this summer as a high-tech, shining light on The Strip across the street from (and with shuttle access to) LVCC. Resorts World Las Vegas from Malaysia-based Genting Berhad will boast 3,500 guest rooms in three integrated Hilton brands—Hilton Hotels & Resorts, LXR Hotels & Resorts and Conrad Hotels & Resorts. That way, everyone in the group can find a property that fits their desired experience.
Meanwhile, in the 350,000 sq. ft. of meeting space, floor-to-ceiling windows and spacious terraces bring the outside in for what is being billed as Business 3.0 for groups as large as 5,000 people.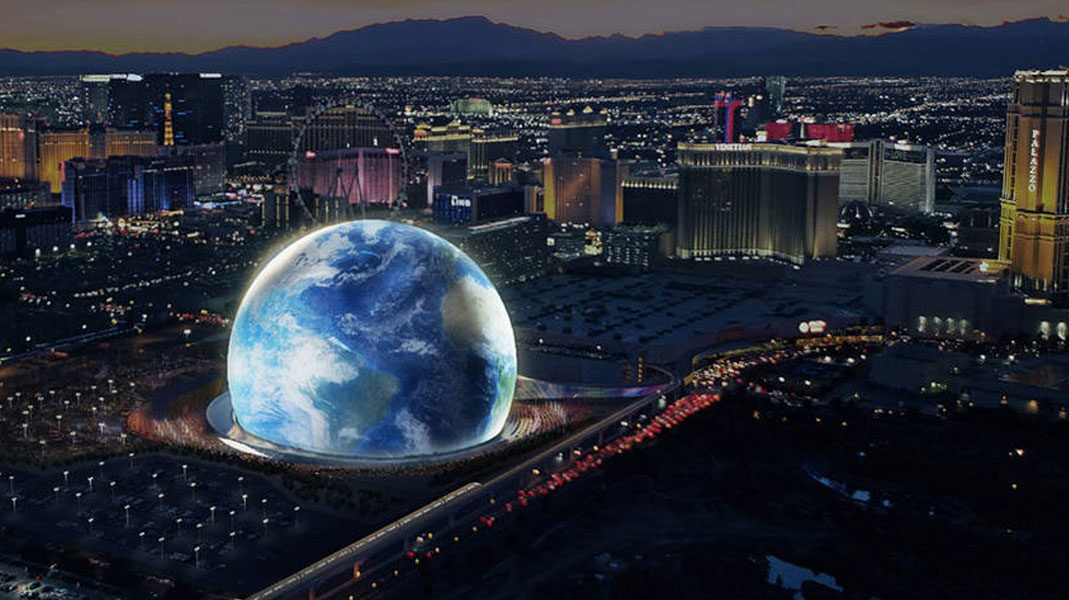 Rising from behind The Venetian is MSG Sphere, a $1.66 billion, 875,000-square-foot entertainment venue being built by Madison Square Garden Entertainment Corp., with plans to flip the on switch for the world's largest man-made globe in 2023.
On the horizon for 2024 is Majestic Las Vegas, a no-gaming, no-smoking, luxury 720-suite property with a targeted focus on health and wellness—the first of its kind in Sin City—that will stand 620 feet tall and directly across from LVCC. It will offer 35 Majestic Sky Suites on its top floors for use as corporate headquarters, convention and showroom space, with 16-foot-high ceilings and panoramic views of the Vegas skyline. The target audience: all the healthy people who like to visit Vegas.