It isn't likely that Kevin Systrom and Mike Krieger specifically had California in mind when they founded Instagram in San Francisco in March 2010. But they may as well have, for the Golden State and the internet-based photo-sharing application truly is a match made in heaven.
The state covers approximately 100 million acres, with a dramatically varying geography that includes magnificent mountains, vast deserts, stunning lakes, and peaceful and rapid rivers. California also is filled with a colorful array of cities and towns, many of which feature dramatic settings that rival some of the gorgeous natural landscapes. But the state's Instagrammable worthiness doesn't end there: Many structures and attractions fit the bill nicely due to their captivating beauty, unparalleled originality, arresting humor or wild eccentricity. This applies to places where groups meet and/or stay, including hotels, resorts and convention centers, as well as off-site recreational areas, restaurants, bars and attractions.
So, Smart Meetings decided to take a different approach to its annual California Supplement by focusing on some of the top Instagrammable locations in meeting destinations throughout the state. Through vivid images, we sought to convey a good deal about the personality and uniqueness of each destination, while providing essential information to help planners. Hopefully, this will enrich your groups' upcoming experiences in the state like never before!
San Francisco
One of the most Instagrammable cities in the world, San Francisco is much-loved by residents and visitors alike. Particularly appealing are the many ethnic neighborhoods, and cutting-edge character, which can be experienced in everything from the culinary offerings (San Francisco has more three-star restaurants than New York City) to technological innovation.
San Francisco's moderate climate enables it to be a top year-round meetings destination. Highlights include Golden Gate Park, North Beach and San Francisco Museum of Modern Art, and it continues to build upon its status as a fabulous destination. Moscone Center is in the final stages of a $500 million expansion that will increase its meeting space to 1.5 million sq. ft. The 131-room San Francisco Proper Hotel, which opened last year, features a historic lobby, three restaurants and a 3,400-square-foot, indoor-outdoor rooftop restaurant with panoramic views. #sanfrancisco #goldengatepark #northbeachsanfrancisco #sanfranciscoproperhotel #sfmoma
Golden Gate Bridge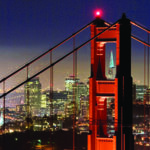 One of the most iconic structures in the world, the Golden Gate Bridge is a 1.7-mile-long suspension bridge that links northwest San Francisco to Marin County. It's a popular destination for groups and can be viewed from many of the top hotels in the city. #goldengatebridge
Fisherman's Wharf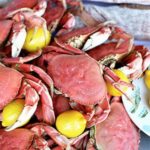 Located on the city's northern waterfront, Fisherman's Wharf features stalls selling crab and clam chowder in sourdough bread bowls, top restaurants, souvenir shops and attractions. Plenty of hotels, including Argonaut Hotel (252 guest rooms, 8,850 sq. ft. of meeting space) and Hotel Zephyr (361 guest rooms, 8,000 sq. ft.), provide easy access to Fisherman's Wharf. #fishermanswharfsanfrancisco
Chinatown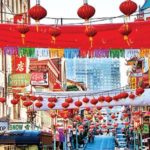 Long a favorite of meeting groups for dining, shopping and browsing, San Francisco's Chinatown is the oldest Chinatown in North America. Though it's mainly a residential area, there's a strong selection of hotels in Chinatown, varying from the most basic discount hotels to the AAA Five Diamond The Ritz-Carlton, San Francisco, with 336 guest rooms, 24,000 sq. ft. of meeting space. #chinatownsanfrancisco #chinatownsf #chinatownsfo #samwosfo
Hotel Via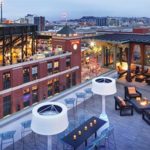 Hotel Via, a new boutique property located across from AT&T Park (home of MLB San Francisco Giants), features 159 guest rooms, a 3,000-square-foot rooftop lounge, an upscale cocktail bar and forward-thinking technological amenities. #hotelviasf
Oakland
Oakland has come a very long way in the past few years, transforming itself from a somewhat lean meetings destination to one of the hottest, most progressive places in the country. Centrally located in the Bay Area, it's ideal for groups that want to experience a destination on an upward trend in culture and business.
Oakland features a booming culinary scene, many with private dining spaces for large groups, along with customizable excursions and activities, including trapeze arts, blacksmithing and street art classes. The California Trail at the Oakland Zoo, which opened last summer, features an aerial gondola and a restaurant that offers expansive views of the Bay Area.
The recently renovated Oakland Marriott City Center now matches Oakland's trendy vibes—a selfie street mural adorns its exterior. Hilton Oakland Airport, located on a 12-acre, resort-like setting near Oakland-Alameda County Coliseum and Oracle Arena, recently completed a remodel of its 360 guest rooms and 16,000 sq. ft. of meeting space. #oaklandcalifornia #hiltonoaklandairport #oaklandzoo #downtownoaklandca
Lake Merritt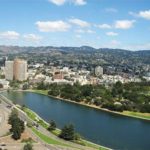 One of the most unique urban spaces in the United States, Lake Merritt is a 3.4-mile heart-shaped shoreline in the center of Oakland that serves as a welcome respite after a long day of meetings. #lakemerritt
Oakland Convention Center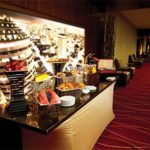 Situated in the heart of the city, the convention center provides 64,000 sq. ft. of meeting space. It's attached to Oakland Marriott City Center (500 guest rooms, 97,230 sq. ft. of meeting space). #oaklandconventioncenter #oaklandmarriottcitycenter #oaklandmuseum
Claremont Club & Spa, A Fairmont Hotel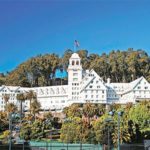 A California landmark and one of the iconic luxury hotels in the United States, Claremont Club and Spa, a Fairmont Hotel features 276 guest rooms, a 10,000-square-foot fitness center and 20,000 sq. ft. of meeting space. #claremonthotel
Jack London Square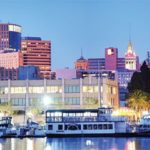 One of Oakland's main destinations for groups, Jack London Square features outstanding dining and meeting options, including Waterfront Hotel, with spectacular views, 145 guest rooms and 8,000 sq. ft. of meeting space. #jacklondonsquare
Berkeley
Berkeley has a unique, unmistakable buzz that continues to attract people from throughout the world. Life is heavily influenced by the intellectual vibrancy of University of California, Berkeley, one of the country's most prominent universities. The city offers plenty of attractive features for meeting groups, including conference-ready hotels, dramatic theater spaces and private dining rooms in fantastic restaurants. Notable accommodations include Hotel Shattuck Plaza (199 guest rooms, 7,506 sq. ft.) and Berkeley City Club (35 guest rooms, 5,628 sq. ft.). #downtownberkeley #universityofcaliforniaberkeley #hotelshattuckplaza #berkeleycityclub
DoubleTree Hotel by Hilton Berkeley Marina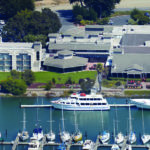 DoubleTree Hotel by Hilton Berkeley Marina provides stunning views of the San Francisco skyline and Golden Gate Bridge. It features 378 guest rooms, and 16,000 sq. ft. of meeting space, divided among a bayside lawn for festive outdoor gatherings, an elegant ballroom for a formal affair and the Executive Meeting Center for business meetings. #doubletreeberkeleymarina
The Graduate Berkeley
The Graduate Berkeley, described as "a celebrated iconic quarters with a bohemian beat," occupies the former space of Hotel Durant. It opened last year one block from campus, and has 144 guest rooms and 1,050 sq. ft. of meeting space. #graduateberkeley
Concord
Situated between San Francisco and Sacramento, the East Bay city of Concord has been emerging as a much more popular meetings destination. It has an impressive list of affordable venue and lodging options, as well as excellent restaurants and breweries, plenty of shopping options, a downtown square with a weekly farmers market and a host of outdoor recreational opportunities. Set at the base of Mount Diablo, Concord has two stations on the Bay Area Rapid Transit system.
This past spring, Hilton Concord—which provides 329 guest rooms and 20,000 sq. ft. of meeting space—was awarded a Certified Green Business designation and the 2017 Contra Costa Green Building Award. The 324-room Crowne Plaza Concord/Walnut Creek renovated its 20,000 sq. ft. of meeting space with new chandeliers, tables and chairs, and multicolored lighting. #concordcalifornia #hiltonconcord #crowneplazaconcord
Concord Pavilion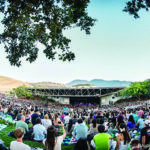 Concord Pavilion, a hugely popular, beautiful outdoor music and events venue, has 12,000 seats and an expansive lawn area. It can be rented by groups. #concordpavilion
Mount Diablo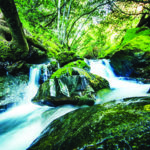 One of the Concord area's top destinations for group outings, Mount Diablo features hundreds of scenic trails, 50 picnic areas, 56 campsites, waterfalls and wildlife. #mountdiablo
San Mateo County/Northern Silicon Valley
San Mateo/Northern Silicon Valley receives plenty of attention for being the world's leading tech hub—Apple, Google and Facebook are based there—and while this is enough to entice many types of meeting groups, the area offers much more. It features a variety of visually stunning areas, including scenic coastlines, giant redwood forests, Memorial Park and Pigeon Point Lighthouse. The area also has mild-to-warm weather all year, facilitating outdoor activities such as kayaking, hiking, kite surfing and deep-sea fishing.
AC Hotel San Francisco Airport-Oyster Point Waterfront, the newest hotel in the area, opened in late 2017 with 187 guest rooms and 11,826 sq. ft. of meeting space. The elegant The Ritz-Carlton, Half Moon Bay recently renovated its 261 guest rooms and 30,000 sq. ft. of meeting space. Pullman San Francisco Bay Hotel, formerly Hotel Sofitel, is completing a major renovation of its 421 guest rooms and public areas; the Redwood City property has 17,000 sq. ft. of meeting space. #siliconvalley #sanmateomemorialpark #pigeonpointlighthouse #achotelsfo
Filoli Gardens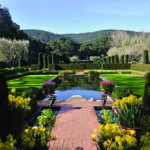 Stunning, 16-acre Filoli Gardens is located on a 654-acre estate in Woodside, about 25 miles south of San Francisco. The estate provides an elegant setting for meetings and events, and can accommodate up to 2,000. Options include a dinner under the stars in Woodland Garden Court, a twilight stroll through the English Renaissance-style garden, a VIP affair with live entertainment in the ballroom, a celebration in the pool, or a meeting in the lecture hall. #filoligardens
San Jose
San Jose is in the southern part of Silicon Valley, with more than 6,600 technology companies, and it shows: Many of its facilities, including meeting spaces, feature some of the most advanced technological capabilities available.
San Jose boasts a wide variety of restaurants and captivating attractions, including The Tech Museum of Innovation. San Jose Convention Center, with 520,000 sq. ft. of meeting space, is the city's main venue for large meetings. Two new hotels opened in 2017—the 210-room AC Hotel San Jose Downtown, with 204 guest rooms and 3,420 sq. ft. of meeting space, and the boutique Hotel Clariana, with 44 guest rooms. #downtownsanjose #techmuseumofinnovation #sanjoseconventioncenter #achotelsanjose
Winchester Mystery House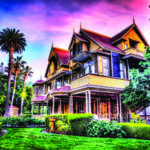 This house, an extravagant maze of Victorian craftsmanship with stairs and doors leading nowhere, is the former home of eccentric Sarah Winchester, who continuously built onto it to appease the spirits of those killed by the guns manufactured by her husband's Winchester Rifle company. The house will become even more popular with the February release of the movie Winchester: the House that Ghosts Built, starring Helen Mirren. #winchestermysteryhouse
Santana Row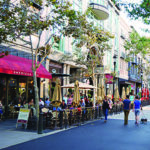 This vibrant area features a mix of more than 50 shops, 30 restaurants, CineArts movie theater, and the boutique Hotel Valencia, with 215 guest rooms, two restaurants, a seasonal rooftop bar and more than 4,000 sq. ft. of meeting space. Plus, Santana Row Park offers live music, outdoor yoga classes and many other options. #santanarow
Sacramento
Catalyzed in large part by the opening of the state-of-the-art Golden 1 Center indoor arena, which can accommodate up to 19,000 people, Sacramento's downtown area has experienced remarkable growth, including the opening of Kimpton Sawyer Hotel. A new focus on farm-to-fork has vastly expanded the culinary offerings, and the public art scene is thriving.
The City of Sacramento recently approved expansion and renovation of Sacramento Convention Center, which now offers 137,000 sq. ft. of exhibit space, a 24,000-square-foot ballroom, a 10,000-square-foot ballroom and 31 meeting rooms. While these facilities provide a big boost for attendees, Sacramento has a lot more to offer, including great weather, fun parks and engaging murals gracing the sides of buildings. #downtownsacramento #golden1center #sacramentofarmtofork #sacramentoconventioncenter #oldsacramento
Kimpton Sawyer Hotel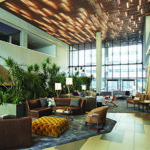 Situated in the new heart of Sacramento at the Downtown Commons business and entertainment district—and adjacent to Golden 1 Center—the new Kimpton Sawyer Hotel provides 250 guest rooms, 20,000 sq. ft. of meeting space, as well as Revival, featuring locally inspired food, craft cocktails and beer, and local wines. #kimptonsawyerhotel
Old Town Sacramento
Charming Old Sacramento is a unique 28-acre National Historic Landmark District and State Historic Park situated along the Sacramento River. Bustling with activity, the district features dining, entertainment, shopping, historical attractions and world-renowned museums set within the time of the California Gold Rush and Transcontinental Railroad. #oldsacramento
Sonoma Valley
Sonoma and Napa are known worldwide for their gorgeous countryside, and fabulous food and wine offerings, which have long been a favorite for group outings. Sonoma Valley also offers plenty of outdoor team-building adventures, including hiking, biking, clay shooting, horseback riding, ziplining, race-car driving and safari excursions.
Outstanding lodging/meeting options include the recently renovated, 27-room El Dorado Hotel & Kitchen, a boutique property that can accommodate 250 guests.
Sonoma Valley is synonymous with great wine and food. Top restaurants include The Girl & the Fig, Cafe la Haye, El Dorado Kitchen and Fairmont Sonoma Mission Inn. Wineries tours and tastings are great for group visits. Some of the leading wineries are Buena Vista Winery (the oldest winery in California), Gundlach Bundschu Winery (the oldest family-owned winery in California), Benziger Family Winery, Kunde Family Winery, St. Francis Winery, B.R. Cohn Winery and Gloria Ferrer. #sonomavalley #buenavistawinery #gundlachbundschuwinery #thelodgeatsonomarenaissanceresortandspa #eldoradohotelandkitchen
The Lodge at Sonoma Renaissance Resort & Spa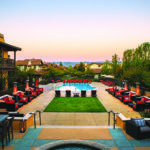 The luxurious The Lodge at Sonoma Renaissance Resort & Spa features 182 guest rooms, exceptional cuisine at award-winning Carneros Bistro, a full-service spa and 14,000 sq. ft. of meeting space. #thelodgeatsonomarenaissanceresortandspa
Sonoma Valley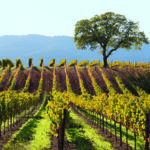 Groups meeting in Sonoma Valley are treated to views of expansive vineyards. The area features more than 60,000 acres of vineyards and 113 wineries. #sonomacountyvineyards
Napa Valley
Like Sonoma Valley, Napa Valley boasts outstanding scenery, superb dining and excellent hotels. Napa Valley features more than 400 wineries, including favorites such as Beringer Vineyards, V. Sattui Winery, Darioush Winery, Chateau Montelena and Inglenook Winery. It's also home to seven Michelin-starred restaurants—The Restaurant at Auberge du Soleil, La Toque, The Restaurant at Meadowood, Solbar at Solage Calistoga, The French Laundry, Terra and Bouchon Bistro. Many hotels and wineries offer meeting spaces.
The Estate Yountville offers 30,000 sq. ft. of meeting space, consisting of 11 distinctively different indoor and outdoor venues. The culinary team offers California-Mediterranean garden-to-table cuisine. Archer Hotel Napa, a luxury boutique property, opened in downtown Napa last month with 183 guest rooms and more than 17,000 sq. ft. of meeting space. Las Alcobas, situated in a stately, Victorian-style farmhouse originally constructed in 1907, debuted in March adjacent to Beringer Vineyards in St. Helena. It offers 68 guest rooms and 2,530 sq. ft. of meeting space. #napavalley #beringervineyards #vsattuiwinery #aubergedusoleil #latoquerestaurant #archerhotelnapa #lasalcobasnapavalley
Grape Crusher
Grape Crusher, a 16-foot-tall statue that weighs 6,000 pounds, is set atop a 10-foot base covered in river rock. Well-known artist Gino Miles created the sculpture as a tribute to the dedicated vineyard workers of the valley. #grapecrusher
Hot-Air Balloon Rides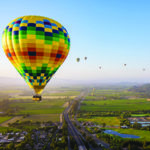 Several companies offer air lift, which launches just after dawn when the winds are at their calmest and the temperatures are the coolest. The rides accommodate up to 20 passengers. #napahotairballoons
Redding
Meeting groups have discovered the appeal of Redding and surrounding areas. Situated in the heart of the northern section of Northern California—two hours north of Sacramento and three hours northeast of San Francisco—it offers 300 days of sunshine per year, topping all other California cities. Redding is surrounded by five national forests and two striking mountains—Shasta and Lassen. The area features miles of hiking and biking trails, and the Sacramento River runs through it. It has an active year-round sports scene, with hiking, biking, kayaking, sailing and paddleboarding in the warmer months and skiing in the winter.
Many groups are drawn to the laid-back, stress-free atmosphere in the Redding area, which can set the tone for productive meetings. The big news on the hotel front is that Sheraton Redding at Sundial Bridge, which will be the city's first four-star hotel, is scheduled to open this month with 130 guest rooms and 4,000 sq. ft. of meeting space. It will be located near Redding Civic Auditorium, which offers 31,000 sq. ft. of indoor meeting space. #redding #mountshasta #mountlassen #sheratonredding #reddingcivicauditorium
Lake Sisikiyou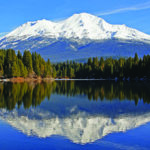 Lake Siskiyou, about a one-hour drive from Redding, offers panoramic views of Mount Shasta, along with kayaking, canoeing, swimming, boating and party-barge rentals. #lakesiskyou #mountshasta
Sundial Bridge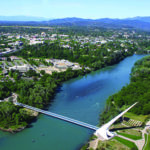 One of the most fascinating structures in the Redding area, Sundial Bridge, designed by Santiago Calatrava, is a glass-decked, cable-stayed cantilever suspension bridge that reaches 217 feet into the sky, spans 710 feet across the Sacramento River and forms a working sundial. #sundialbridge #sundialbridgeredding
North Lake Tahoe
North Lake Tahoe, which extends over the California border into Nevada, is a dynamic recreation area with two dozen beaches, hundreds of miles of biking trails, a half-dozen communities, numerous ski resorts and a growing number of prominent events, races and festivals. The area also boasts outstanding hotels with stunning views of the lake, as well as a lively music scene featuring classical, blues, jazz, rock and folk, as well as popular DJs playing electronic music. #northlaketahoe
The Ritz-Carlton, Lake Tahoe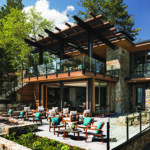 The newest property in North Lake Tahoe, AAA Five Diamond The Ritz-Carlton, Lake Tahoe, features 153 guest rooms and 15,000 sq. ft. of meeting space, along with a 17,000-square-foot, slope-side spa and fitness center, with treatments themed around water and woods. #ritzcarltonlaketahoe
Resort at Squaw Creek Lake Tahoe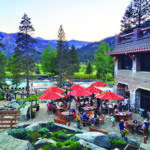 The AAA Four Diamond Resort at Squaw Creek Lake Tahoe recently underwent a $7 million renovation of its 405 guest rooms. The 24 meeting rooms were enhanced and upgraded (there is 48,000 sq. ft. of indoor and outdoor space). #resortatsquawcreek
Santa Cruz
Santa Cruz is within a day's drive of most Northern California cities, yet feels a world away, thanks to an abundance of beaches, vineyards, redwood forests and unique cities and towns. As the birth place of surfing in the continental United States, meeting in Santa Cruz immerses your event in a laid-back vibe. And the 20,000-square-foot ballroom at The Cocoanut Grove conference center on Santa Cruz Beach Boardwalk is a nostalgic backdrop for a winning meeting. Meanwhile, back in the trees, retreat settings are helping management teams find themselves. Just outside Santa Cruz, Mystery Spot, billed as a gravitational anomaly, is a popular place to take a photo standing at what appears to be a nonperpendicular angle—and pick up a bumper sticker. #visitsantacruz #santacruzboardwalk #beachlife #bayareaclose #redwoodzipline #sandcastlebuilding #mysteryspot #santacruzsurfmuseum #1440multiversity.
Dream Inn Santa Cruz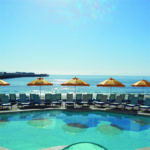 Dream Inn Santa Cruz on Cowell's Beach features 165 retro-chic, boutique-style guest rooms, each with views of Monterey Bay from private balconies or patios. Close the drapes for a quiet, distraction-free meeting, or take advantage of the generous natural light and ambiance-enhancing views. #dreaminn_santacruz
Monterey County
Monterey County draws millions of visitors every year from all over the world and from neighbors up and down the coast in San Francisco, San Jose and Los Angeles. While a new $60 million reimagining of Monterey Conference Center and neighboring Portola Hotel & Spa will open up opportunities for light-filled meetings, the draw is also the jaw-dropping backgrounds outside the meeting rooms. Boutique wine-tasting spaces, whale-watching excursions and team building in majestic redwoods are some of the extracurricular activities that make this a must-snap. #seemonterey #sealife #beachlove #californiacoast
Embassy Suites Monterey Bay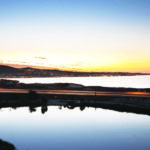 A multimillion-dollar renovation included 16,000 sq. ft. of function space, two ballrooms with 14-foot ceilings and upgraded internet service so you can post pictures like this for days. #presidentialsuite #embassysuitesmontereybay #sunset
Monterey Conference Center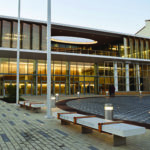 Improvements were in the areas your guests will see, such as big windows to let in the light, and areas they won't see, but will appreciate, including improved loading docks to make getting in and out easy and measures to be even gentler on the environment. #LEEDcertified #nowopen #originalTEDtalk
Monterey Bay Aquarium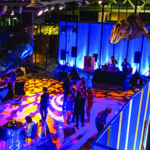 Go behind the scenes at this internationally acclaimed research museum to hear insider stories about how they prepare food for more than 10,000 sea animals; then schedule your own cocktail party by the light of the tanks. Or, plan a whale-watching trip for up to 125 people. Your group will witness the incredible diversity and abundance of dolphins and whales as expert guides navigate Monterey's deep submarine canyon. #MontereyBayAquarium #CanneryRow #SaveTheWhales #FeedingTime #GreenMeetings
Pacific Grove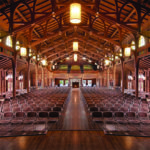 Home of Lover's Point Park and historic Asilomar State Beach and Conference Center, Pacific Grove is where forest and beachy fun meet timeless function in a Julia Morgan-designed lodge steps from a quarter-mile boardwalk. #pacificgrove #asilomarstatebeach #juliamorgan #monarchbutterflies #beachhouse #jabberwock #lighthouse #sandyteambuilding
Carmel-by-the-Sea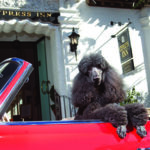 This European city perched on California's coast offers upscale spaces for meeting, dining, shopping and cruising with the top down. Whether you book the 718-seat theater at Sunset Center or one of the boardrooms at the 44-room Cypress Inn in hopes of catching a glimpse of its co-owner, actress and animal welfare activist Doris Day, it will be an event to remember. #carmelbythesea #sunsetcenter #cypressinn #dogfriendly #shoptilyoumeet #beachy
Salinas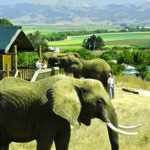 Billed as a safari-style bed and breakfast, Vision Quest Ranch offers a chance for guests to sleep in chic, canvas-walled hotel suites, in earshot of lions and tigers. Book an elephant bedtime tour or big-cat feeding, and watch your meeting go wild. For a more literary group, National Steinbeck Center in Salinas will inspire the next generation of cultural commenters. #wild #glamping
Big Sur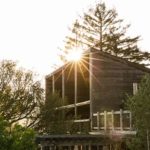 Ventana Big Sur celebrated its grand reopening and re-imagination after being closed as a result of the Pfeiffer Canyon Bridge closure. This Alila Resort property—including 12,000 sq. ft. of indoor and outdoor meeting space—is more luxurious than ever. #bigsur #openforbusiness #spatime #viewsfordays
Pebble Beach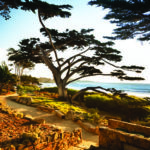 Lone Cypress at Pebble Beach is one of the most photographed trees in North America. An outing to the famed 18th green of Pebble Beach Golf Links via a trip along 17-Mile Drive will tempt guests to take pictures of the scenic coast at every turn. #pebblebeachresorts #concoursedelegance
San Luis Obispo
Morro Bay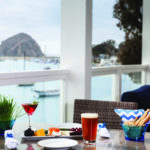 Noted for its SLO way of life, San Luis Obispo is a central destination for beach and berries—wine grapes, that is. More than 200 wineries offer escapes that pair perfectly with long walks on the beach or in the vineyard. Whether congregating on the Fountain Patio at Croad Vineyards or golfing and hiking after a meeting with a view at Inn at Morro Bay (check The Sunset Terrace above), the Insta-worthy moments just keep coming. #SLO #sanluisobispo #pasorobleswineries #inn atmorrobay #allegrettoVR #hearstcastlesHM #ednavalley #pismobeach
Madonna Inn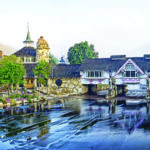 For a meeting overflowing with Insta-moments, Madonna Inn is a one-of-a-kind stop on Highway 1 that offers whimsical decor, European architecture, 110 distinctive rooms and 20,000 sq. ft. of meeting space ranging from the Gay '90s Room to the largest indoor event center on the Central Coast, and 23 acres of grassy meadow with Cerro San Luis Obispo Mountain in the background. #madonnainn1958 #stagecoach #spa #goldrushsteakhouse #somuchtosee
Sycamore Mineral Springs Resort & Spa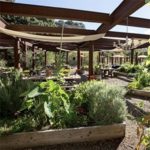 Sycamore Mineral Springs Resort & Spa is halfway between Los Angeles and San Francisco, and tucked away in the forested Avila Valley. As part of SLO's abundant wine region, opportunities for sipping and snapping abound. Nearby, Cambria Pines Lodge's front porch is an ideal snapping spot. #sycamoresprings #cambria pineslodge #outdooryeararound #avilabeach #cambriacalifornia
Yosemite
Tenaya Lodge at Yosemite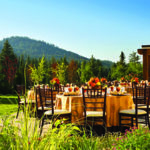 As the cornerstone of the U.S. National Park system, Yosemite is home to some of the most stunning peaks, valleys and waterfalls in the world. Hiking, biking, ice skating and snowshoeing make for invigorating team-building activities. Groups can set up base camp at properties with varying levels of rustic flavor surrounding the park. From Mariposa to Fish Camp, many offer scenic views and guides that can show your group the best places to capture the beauty. At Tenaya Lodge, meetings often spill out onto the 3,000-square-foot outdoor pavilion for locally grown, sustainable food from The Sierra Restaurant. #refresh #yosemitenps #mountainmeetings
Bakersfield
Buck Owens' Crystal Palace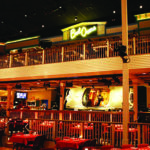 This city in the San Joaquin Valley is within a four-hour drive of 90 percent of all Californians and accessible from Meadows Field Airport (BFL). Building on a strong agricultural and oil business base, meeting spaces range from the 70,000-square-foot Rabobank Arena, Theater and Convention Center to historic The Majestic Fox Theater's gilded space for 1,500 people; the meeting and the photos will be memorable. Did we mention that it is affordable? #moretoexplore #centralvalley #thebmoa #musicscene #amtrack #bakersfieldmarriott1 #bakersfield_california #value
Los Angeles County
Plan to have charging stations handy at all times for meetings in Los Angeles, because attendees will need to juice up throughout the day after snap, snap, snapping away. In the land of fame, fortune and excess, people will most certainly play paparazzi to document their time.
According to Instagram's 2017 Year in Review, the City of Angels is the sixth-most Instagrammed city in the world, trailing only New York City, Moscow, London, Sao Paulo and Paris. Within its county borders, Los Angeles is easily accessible by three major airports—Los Angeles International Airport (LAX), Hollywood Burbank Airport (BUR) and Long Beach Airport (LGB)—as well as small regional airports in Van Nuys and Santa Monica for private jets.
Meeting professionals can rely on Los Angeles as a destination prepared to host large-scale events, such as the 2028 Summer Olympic and Paralympic Games. Planners have a range of choices, including the 867,000-square-foot Los Angeles Convention Center, 400,000-square-foot Long Beach Convention & Entertainment Center, 54,000-square-foot Shrine Auditorium & Expo Hall (with a 6,300-seat theater), 125,000-square-foot Pasadena Convention Center and Pasadena Civic Auditorium (with a 2,997-seat theater). #discoverLA #meetLA
Calamigos Ranch
Malibu Conference Center at Calamigos Ranch is a rustic and chic locale straight out of a 130-acre Pinterest paradise. The on-site cafe has a lake with complimentary paddleboats, a giant chess board and photo ops galore. There's an assortment of private event venues throughout the property, including a field with an old Ferris wheel, and Calamigos Guest Ranch and Beach Club offering team-building activities. #calamigosguestranch #iamcalamigos #malibu #thebu
Academy of Television Arts and Sciences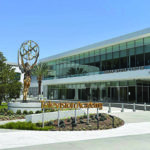 The 42,226-square-foot Saban Media Center opened in June 2016. Its Wolf Theatre seats 600 and features the latest in Dolby technology. Sheraton Universal Hotel, Hilton Los Angeles/Universal City, The Garland and Sportsmen's Lodge Hotel and Events Center are nearby. #emmys #theenvelopeplease #noho
Griffith Observatory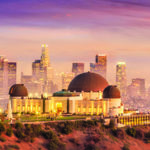 See real stars in Los Angeles through the mighty telescope at beautiful Griffith Observatory (make sure to get an Instagram shot with the iconic Hollywood sign in the background). Meetings cannot be held at the observatory, but this is a great side trip for meetings in Hollywood, Burbank or Downtown Los Angeles hotels, such as Millennium Biltmore Hotel and Ace Hotel. #griffithobservatory
Malibu Wine Safari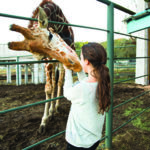 Stanley the giraffe is one of Malibu's most famous residents. He has 26,000 Instagram followers. Tag him in a selfie at Malibu Wine Safari on Saddlerock Ranch. The property has five venues, with the largest accommodating 500 guests, situated among vineyards, exotic animals and breathtaking views of the Santa Monica Mountains. #malibuwinesafari #stanleythegiraffe #malibuwines #saddlerockranch #roseallday #yeswayrose
Oue Skyspace LA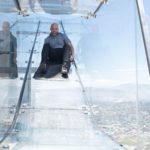 This isn't for the faint of heart! The transparent 45-foot Skyslide at Oue Skyspace LA connects the 70th and 69th floors of US Bank Tower almost 1,000 feet above downtown. The "terrace for the team" experience includes the slide, dinner with the chef, a string quartet and a helicopter tour of the city. There's 13,000 sq. ft. of meeting space available for a buyout. InterContinental Los Angeles Downtown is in the vicinity. #skyspacela #intercontinentallife
The Last Bookstore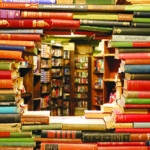 Peek through a circle of books at the whimsical The Last Bookstore in downtown. It has 6,000 sq. ft. of event space for a dinner reception or guest speakers. It's California's largest used and new bookstore, with 250,000 titles and tens of thousands of vinyl records. Nearby are JW Marriott Hotel Los Angeles L.A. Live and The Ritz-Carlton, Los Angeles. #bookworm #readingisfundamental #indiebookstore #jwlalive #rcmemories
The Broad Museum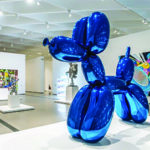 Honey, I shrunk the guests! Downsize your meeting with an after-hours group visit to The Broad museum for more than 60. Take a pic of artist Jeff Koons' Balloon Dog or walk "Under the Table" of Robert Therrien's oversized dining set. Area hotels include Omni Los Angeles Hotel at California Plaza and The Westin Bonaventure Hotel & Suites. #dtla #attheomni
The Huntington Library, Art Collections and Botantical Gardens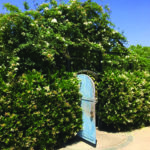 The Huntington attracts 750,000 visitors annually. There are many photogenic locations throughout the gardens and estate grounds. Meeting professionals can select from 30 venues for private affairs. For accommodations, check out the statement-making The Langham Huntington Pasadena, Los Angeles. #lovinglangham #pasadena
Santa Anita Park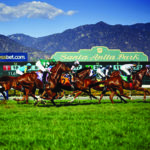 Odds are, your event will be a winner at Santa Anita Park. The racetrack can accommodate groups big and small with 1 million sq. ft. of function space. #offtotheraces #giddyup #winnerscircle #horseracing #thegreatraceplace
Pacific Park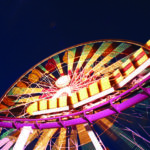 You've seen it on screen, so why not get a pic on the famous Santa Monica Pier Ferris wheel? Make childhood dreams come true by renting out the entire amusement park! The event pavilion offers 3,600 sq. ft. Also along the Pacific Coast Highway, Annenberg Community Beach House is available for groups. Two go-to hotels for planners are Hotel Casa del Mar and Shutters on the Beach Hotel. #santamonicapier #shuttersonthebeach #etchotels #lhwtraveler
Marina del Rey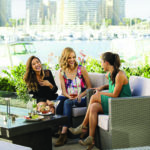 Slightly south of the touristy Venice and Santa Monica beaches rests Marina del Rey. Its calm, serene setting is the perfect place to admire boats, enjoy waterfront dining and go stand-up paddleboarding. The marina offers 100,000 sq. ft. of meeting space. Hotels include Marina del Rey Marriott and The Ritz-Carlton, Marina del Rey. #fishermansvillage #waterfront
Beverly Gardens Park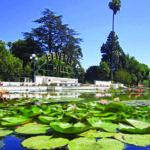 Masses of people gather daily at the Beverly Hills sign on Santa Monica Boulevard for a quick snapshot. Across the street, The Wallis Annenberg Center for the Performing Arts in the historic former post office is available for select rentals. Rodeo Drive is also within walking distance. Area hotels include Waldorf Astoria Beverly Hills, Montage Beverly Hills and The Beverly Hilton. #90210 #liveunforgettable #waldorfmoment #montagememory #beverlyhilton
Eataly L.A.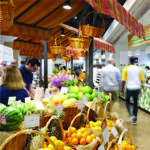 You may not want to admit it, but let's be honest; we're all guilty of posting food photos. Upscale food hall Eataly L.A. opened in November at the newly renovated Westfield Century City Mall. Restaurants, shops and classes encompass the two-floor, 67,000-square-foot food haven. The Peninsula Beverly Hills and InterContinental Los Angeles Century City at Beverly Hills are convenient hotel options. #eatalyla #peninsulabh #penmoments
Los Angeles County Museum of Art
Artist Chris Burden restored 202 cast-iron antique street lamps for his "Urban Light" installation at the museum. Los Angeles visitors often pull over for an impromptu photo-shoot with the lamps, or spend the day exploring the museum. Docent-led private tours are available. Two area hotels are Beverly Wilshire, Beverly Hills-A Four Seasons Hotel and Four Seasons Los Angeles at Beverly Hills. #lit #miraclemile #museumrow #beverlywilshire #fourseasons #fscalifornia
Magic Castle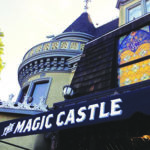 Magic Castle is one of the hottest tickets in town. The members-only club features shows by the world's top magicians. A strict no-photo policy is enforced inside, so snap a shot before entering. Buyouts for groups of up to 500 guests are available. The Hollywood Roosevelt, Loews Hollywood Hotel, W Hollywood and Dream Hollywood are nearby. #abracadabra #cardtricks #doyoubelieveinmagic #palaceofmystery #hocuspocus #awonderfulplace #dreamhollywood
Catalina Aerial Adventure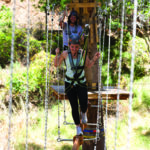 This might be a job for your GoPro! Catalina Island is but a ferry ride from Long Beach, and if your group is looking to swing like monkeys, Catalina Aerial Adventure ropes course just debuted as a team-building activity. The island has four main meeting venues—Catalina Casino, Catalina Country Club, Catherine's Terrace at Descanso Beach and Descanco Beach Club. #catalinaisland #visitcatalina
Wayfarers Chapel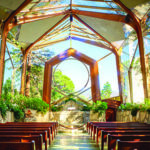 If you want to offer your meeting guests a place to pray, try Wayfarers Chapel in Rancho Palos Verdes. Entirely enclosed by glass and surrounded by greenery, worshippers will be transported to a tranquil place for spiritual connection. It looks like it's straight out of a fairytale forest. #wayfarerschapel #secretplaces #ranchopalosverdesca
The Queen Mary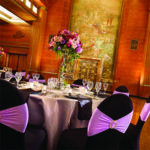 Make Long Beach your meeting's port of call aboard The Queen Mary. The historic docked ship has 80,000 sq. ft. of meeting and conference space, and 355 state rooms and suites to stay overnight. The Aquarium of the Pacific is within walking distance and is available for private events among sea creatures. #qmcomesalive
Orange County
Orange County contains the most Instagrammed place on the planet—Disneyland, the Happiest Place on Earth! With its new terrace overlooking the theme park, Anaheim Convention Center (ACC) opened its expansion, ACC North, in September. This latest betterment project—which takes ACC to 1.8 million sq. ft.—qualifies it for the exclusive 1 million-square-foot club, and makes it the largest convention center on the West Coast. ACC is well-positioned to host groups of all sizes for conventions, conferences, meetings and trade shows.
Surrounding its plaza, Hilton Anaheim and Anaheim Marriott offer accommodations and additional meeting space. But wait—there's more. Anaheim has broken ground on a new AAA Four Diamond Westin property that will serve as the brand's flagship location when it replaces the Anabella in 2020.
John Wayne Airport, Orange County (SNA) in Santa Ana is the county's flying hub. Sandwiched between Los Angeles and San Diego, Orange County is also accessible by many other airports in its neighboring counties. The Anaheim Regional Transportation Intermodal Center is a centrally located train station in Anaheim servicing Amtrak's Pacific Surfliner and Metrolink. #orangecounty
Disneyland Resort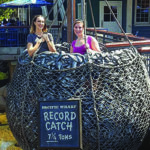 According to Instagram's 2017 Year in Review, Disneyland is the top Instagrammed location, and Disney California Adventure Park came in ninth. While everyone seems to get signature shots in front of the castle and riding Dumbo, get a lesser-known Kodak moment for your Instagram page by hanging in a fishing net over water at Pacific Wharf. Disneyland Resort has three hotels: Disney's Grand Californian Hotel & Spa, Disneyland Hotel and Disney's Paradise Pier Hotel. #disneymeetings #disneylandtoday #catchoftheday #happiestplaceonearth
Great Park Balloon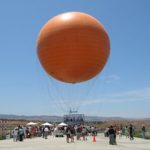 Up, up and away! This orange balloon is one of the largest tethered helium balloons in the world. Up to 30 passengers can enjoy panoramic views 400 feet in the air. It's located in the 1,300-acre Orange County Great Park, which is currently developing a 194-acre sports park. Irvine Marriott, Hilton Irvine/Orange County Airport, Hotel Irvine, Marriott Irvine Spectrum and Atrium Hotel are only a hop, skip and jump away. #greatparkballoon #irvinespectrum #oneofakindirvine
Avenue of the Arts Costa Mesa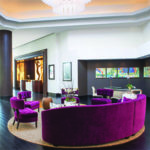 Did someone say shopping?! The largest mall on the West Coast, South Coast Plaza, is in Costa Mesa. Porsche Design opened its first American concept store there last month. Shopaholics can meet and rest their feet at Avenue of the Arts Costa Mesa, a Tribute Portfolio Hotel. #spcstyle #porschedesign
Pacific City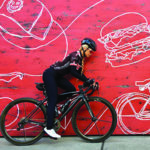 Listen up, Instagrammers. Pacific City in Huntington Beach is chock-full of Insta-spiration. The 191,000-square-foot shopping and dining complex has colorful decor and murals ideal for a selfie backdrop. Huntington Beach itself boasts 10 miles of uninterrupted coastline and four luxury oceanfront conference resorts, including Hyatt Regency Huntington Beach Resort & Spa. #huntingtonbeach #surfcityusa #catchawave #hang10 #surfinsafari #gopacificcity #hyatthb
Riverside County
Riverside Convention Center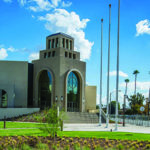 Riverside Convention Center has more than 65,000 sq. ft. of indoor meeting space and a nearly 9,500-square-foot outdoor plaza. Chef Brad Martin takes pride in working with meeting professionals to customize menus tailor-made for each specific event. He uses ingredients from local farms and partnered with Loma Linda University Health to ensure his kitchen is using the healthiest products in their recipes.
Miramonte Indian Wells Resort & Spa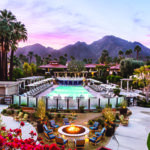 Host an inspiring evening poolside soiree at Miramonte Indian Wells Resort & Spa as the sun sets behind the Santa Rosa Mountains. The property completed an $8 million renovation in September. It has more than 20,000 sq. ft. of event space and 215 guest rooms. #coachellavalley #miramontemoments #indianwells
Palm Springs Convention Center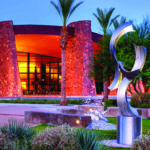 A 261,000-square-foot meeting oasis with more than 92,000 sq. ft. of column-free exhibition space, the convention center partnered with hotels to plan citywide events "under one roof," the roof being the sunny skies during the day and starry nights. Within walking distance, find 1,600-plus hotel rooms. #visitgps #visitpalmsprings
Palm Springs Windmill Tour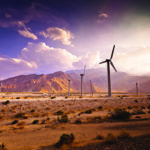 Windmills outside Palm Springs are a sight to be seen, and PalmSprings Windmill Tours takes groups on the windmill farm. More Instagram moments can be had at The JW Marriott Desert Springs Resort & Spa's Flamingo Island and Ace Hotel & Swim Club's famous pool. Palm Springs International Airport (PSP) offers nonstop flights from American and Canadian cities. #palmsprings #flamingoisland #windmills #desertplayground
San Bernardino County
Get your kicks on Route 66 in San Bernardino County. Known as California's Outdoor Playground, it is the largest county in the U.S. It offers a spectrum of landscapes—Big Bear and Arrowhead lakes and the Mojave Desert are all within its borders. It is home of Ontario Convention Center, which has more than 225,000 sq. ft. of meeting space. This month, it'll host the Anime Los Angeles convention for the third straight year. More than 6,000 hotel rooms and 60-plus hotels are in the city. Half of the hotel inventory is walking distance to the convention center. Ontario International Airport (ONT) can be a great alternative to LAX and BUR. #californiasoutdoor playground #iegoodtimes #route66 #sanberdo
The Saguaro Palm Springs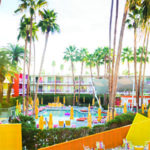 The Saguaro Palm Springs is rainbow-bright with neon painted panels and colorful everything. It has 244 guest rooms and 19,000 sq. ft. of meeting space. Alternate desert meeting options include the new Kimpton Rowan Palm Springs Hotel, Hyatt Palm Springs, Riviera Palm Springs and Hard Rock Hotel Palm Springs. #rowanpalmsprings #worldofunderstanding #palmsprings hotels #visitpalmsprings #attheriv #hrhpalmsprings #getsomecolor
Cabazon Dinosaurs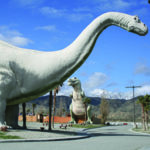 As you enter the desert on your drive along Interstate 10 to Palm Springs, no, that's not a mirage you're seeing. Those are really roadside dinosaurs. Instagram didn't exist way back in the Stone Age, when they roamed the Earth, but it's not too late to snap a selfie with these prehistoric reptiles. You can even climb inside Mr. Rex! When you've reached Palm Springs, check in to Renaissance Palm Springs Hotel or Parker Palm Springs. #cabazondinosaurs #modernstoneagefamily #renpalmsprings #parkerpalmsprings
Ontario Reign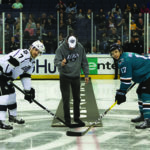 Take time out for an action-packed game of hockey—the Ontario Reign is part of the American Hockey League. Hopefully, your selfie will include all your teeth! The team offers several group experiences, including holding the American flag on the ice during the national anthem, riding the Zamboni and putting a message on the jumbotron. The Reign play at the 225,000-square-foot Citizens Business Bank Arena, which seats 11,000 and has 36 suites. #ontarioreign #slapshot
The Mission Inn Hotel & Spa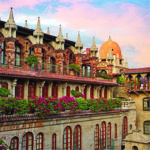 This Riverside landmark dates to 1876, and who knew it would be so Insta-worthy more than a century later? The Spanish Mission-style architecture is especially jazzed up during the holiday season for a Festival of Lights that attracts 500,000 visitors annually. It's one of the largest holiday light collections in the United States. The hotel has 238 guest rooms and 20,000 sq. ft. of meeting space. #missioninnhotelandspa #missionInnfestivaloflights #historichotel #holidaylight
Auto Club Speedway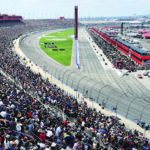 Make a pit stop at Auto Club Speedway, the track used for the NASCAR Auto Club 400. The entire 568-acre facility can be rented by meeting professionals. There are three giant garages, 91 suites, a grandstand and a D-shaped track. Richter's Club can be reserved year-round for up to 70 guests. Hilton Garden Inn Fontana is the track's official hotel. #nascar #acsnation #hgitravelguide
Ventura County
Ventura is officially called San Buenaventura, which translates to "City of Good Fortune." However, last month, it experienced a large dose of bad fortune in the form of devastating wildfires that caused massive evacuations and destruction. But, just like the fire-stricken Wine Country in Northern California, Ventura is resilient and will rely on the meetings industry to help it bounce back.
Ventura has more than 2,100 guest rooms and 155,000 sq. ft. of indoor meeting space and 350,000 sq. ft. of outdoor space. Crowne Plaza Ventura Beach, Four Points by Sheraton Ventura Harbor Resort and Ventura Beach Marriott can accommodate meetings.
Another option is Ventura County Fairgrounds, which claims to be the "biggest and the best" meeting center on the Central Coast. It has more than 135,000 sq. ft. of indoor meeting space and acres of ocean-side parkland. Visitors use the airports in Santa Barbara to the north or Burbank and Los Angeles to the south. Or, travel by rail via Amtrak's Pacific Surfliner, which stops in downtown Ventura. #visitventura #venturastrong #socalstrong #venturabeachmarriott #vccoast
Bart's Books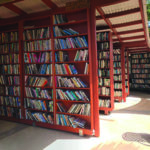 You've never seen a bookstore quite like this. It's situated in Ojai, is completely outdoors and works on the honor system when it's closed! Ojai, a quaint little town in Ventura County, is home to a very large conference resort, Ojai Valley Inn & Spa. The Smart Meetings Platinum Choice Award-winning property hopes to re-open in mid-January after cleaning up from the wildfires. #ojaivalleyinn #outdoorbookstore
Santa Barbara County
Get your camera ready to capture breathtaking ocean views in Santa Barbara. The coastal city is known as the American Riviera. It's great for relaxing on the beach, going wine tasting and, of course, meetings. Santa Barbara is accessible via Amtrak and Santa Barbara Airport (SBA).
Solvang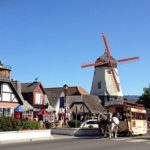 Are you sure we're still in California? Solvang is a Danish-inspired town with horse-drawn carriages, windmills, bakeries and more than 120 vineyards and wineries in Santa Ynez Valley. What more could you want for the good ole 'gram? The town has more than 150 shops and 30-plus restaurants. While there, dress the part and get yourself a pair of authentic clogs. The 10,000-acre Alisal Guest Ranch and Resort nearby is a unique meeting destination with 73 guest rooms and outdoor team-building activities, such as a ropes course, fishing derby, boat races and sports competitions, including golf, tennis, boccie ball, croquet, shuffleboard and volleyball. #solvangusa
Montecito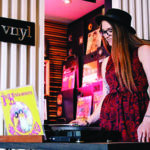 Neon lights are popping up in everyone's social feeds! The Insta-ready sign at Vnyl record store inside The Goodland is just one of many photo ops at the hotel, which also has a collection of vintage cars, murals and succulents. Additional hotel options include the soon-to-open Rosewood Miramar Beach Montecito and Four Seasons Resort The Biltmore Santa Barbara. While in town, be sure to check out neighboring city Montecito, where many celebrities, most notably Oprah Winfrey, have homes. You'll easily see why it's so alluring to the Hollywood elite. #fssantabarbara #seesb #montecito #montecito
Chromatic Gate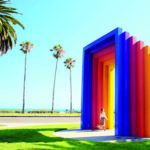 Sorry, no pot of gold at the end of this rainbow, but look on the bright side—you'll get a great Instagram photo out of the deal! The arch is located in Arco Circle and was created by artist Herbert Bayer. Hold your meetings at Hilton Santa Barbara Beachfront Resort (undergoing renovation and rebranding of The Fess Parker, a DoubleTree by Hilton Resort) or The Ritz-Carlton Bacara, Santa Barbara. #rcmemories #roygbiv #tastetherainbow #santabarbara #visitcalifornia
San Diego County
Instagram is on overload each July when San Diego Convention Center hosts Comic-Con International. The seaside city attracts more than just super-hero and comic book nerds. In the 2017 fiscal year, the convention center generated $1 billion in economic impact and recorded major growth in medical meetings.
Numerous hotels are located close to the convention center, including Marriott Marquis San Diego Marina, Omni San Diego Hotel, Hilton San Diego Bayfront, Manchester Grand Hyatt San Diego and The Westgate Hotel.
The city is accessible via San Diego International Airport (SAN). Seaport Village, Gaslamp Quarter, Petco Park (where MLB's San Diego Padres play) and Children's Pool in La Jolla are also worth checking out. #SDCC #marriottmarquissd #meetingsimagined #sandiego #seaportvillage #visitseaport #gaslampsd #petcoparkevents #padres
Spanish Village Art Center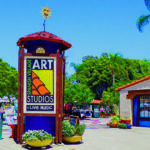 This artist colony situated within Balboa Park features a colorfully painted courtyard just asking for its photo to be taken. Known as the "Jewel of San Diego," the park is home to more than 17 museums, lush gardens and renowned San Diego Zoo. Hotel options include Loews Coronado Bay Resort, Hard Rock Hotel San Diego and Coronado Island Hotel Marriott Resort & Spa. #balboapark #sandiegozoo #loewscoronadobayresort #awonderfulplace #coronadoisland #coronadoislandmarriott
Cave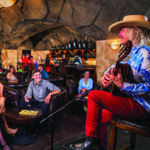 One of the most unique spaces in San Diego County is the 2,400-square-foot underground wine cave at Pala Casino Spa & Resort, which carries 480 domestic and imported labels. Groups can host an elegant dinner there and be accompanied by live music. The resort broke ground on a $170 million expansion and renovation project in October. Once complete, it will have 853 guest rooms. #palacasino
The Flower Fields at Carlsbad Ranch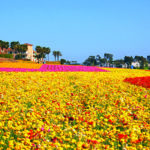 When the flowers are in full bloom come springtime, colorful photo ops blossom. Enjoy 50 acres of Giant Tecolote Ranunculus and patches of roses, orchids, sweet pea blossoms and petunias, all with an ocean view. The 3,240-square-foot Paul Ecke Jr. Barn can accommodate up to 200 guests for a corporate gathering. Also in Carlsbad, Omni La Costa Resort & Spa is a luxurious meeting destination. #carlsbadflowerfields #lovespring #theflowers arecoming #attheomni #lacosta
Hotel Del Coronado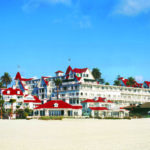 With the Pacific Ocean as a backdrop and a distinctive red-roof white edifice, this iconic hotel screams Insta-moments. We're talking ornate lobby to a sand castle, to an indelible ocean view, to seasonal ice skating on the beach. The resort also boasts 679 guest rooms and 65,000 sq. ft. of event space. #hoteldel #thedel