No such thing as too much fresh air
Mountains Beyond Mountains. Yes, that is the title of a book by author Tracy Kidder, but this is also the view you'll be taking in as you drive through the expansive plains of Idaho, Montana and Wyoming. No matter where you turn your head, there's no escape from the beautiful sights Mother Earth has provided—not that you'd want to do that anyway.
After so much screen time, it'll be time well spent for meeting professionals to take groups out on a nature-centric meeting or team-building trip where your attendees' options for activities will be nearly overwhelming. A visit to these states will give planners and their attendees the experience of accommodations a world apart from those found in the city: The serenity starts now.
Idaho
Coeur d'Alene
Did you know the 280-mile International Selkirk Loop is the only multinational scenic drive in North America? This loop runs through Washington, Idaho and British Columbia, Canada. Among the many Idahoan cities the loop leads to is oasis-like Coeur d'Alene.
With Lake Coeur d'Alene nearby, groups have an array of opportunities for team building, including kayaking, whitewater rafting and fishing. ROW Adventure Center offers all three; on dry land biking is available as well. Whether you pick a half-day or full-day exploration, those hours are sure to be packed with action. ROW Adventure also paddles down Spokane, Clark Fork, Lochsa, Moyie and St. Joe rivers.
Planners will find 100,000 sq. ft. of meeting space minutes from the lake. Right on the waterfront is Coeur d'Alene Resorts, packed with golf, spa, ski and meeting facilities. The 18-story, 338-room property boasts more than 32,000 sq. ft. of meeting room, including a 15,000-square-foot ballroom and charter boats for on-the-water gatherings. When the time comes for dining, no problem. Try top-shelf wine and seafood at Beverly's, on the property's seventh floor; microbrews and ciders at Taphouse Unchained; or Italian-Mediterranean fusion at Tito's Italian Grill & Wine Shop.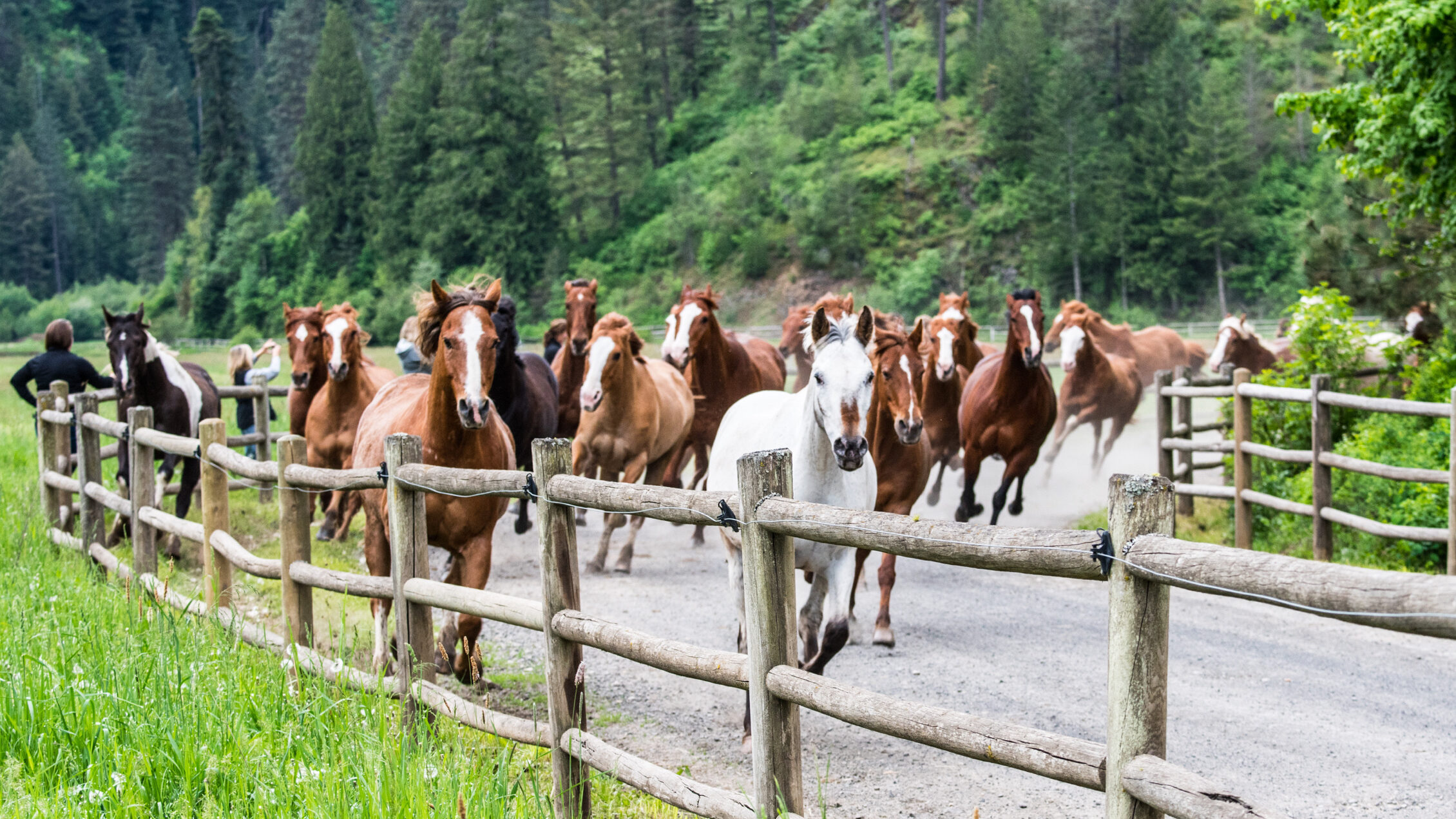 A somewhat different pace can be found at Red Horse Mountain Ranch. Spanning 300,000 acres, Red Horse is an idyllic place for professionals wanting to take their groups to a chill, laidback space. Throughout this time, groups can engage in a myriad of activities, such as 3D archery, where participants can test their aim by shooting at various 3D targets; sporting clays; geocaching; golfing; hiking; and horseback riding. The ranch offers three indoor meeting rooms and lots of outdoor space. Perfect for problem-solving is the challenge course, made up of a zipline, a 63-foot climbing wall and portable games.
Boise
South of Coeur d'Alene is Boise, Idaho's capital and most populous city. Big personality in a small package, Boise has an abundance of charm in a cozy, inviting space.
The 86,000-square-foot and newly GBAC STAR-accredited Boise Centre is a hotspot for many a planner who comes to the city. Surrounding Boise Centre are nine hotels, more than 100 restaurants and breweries within a six-block radius, and plenty of fresh air.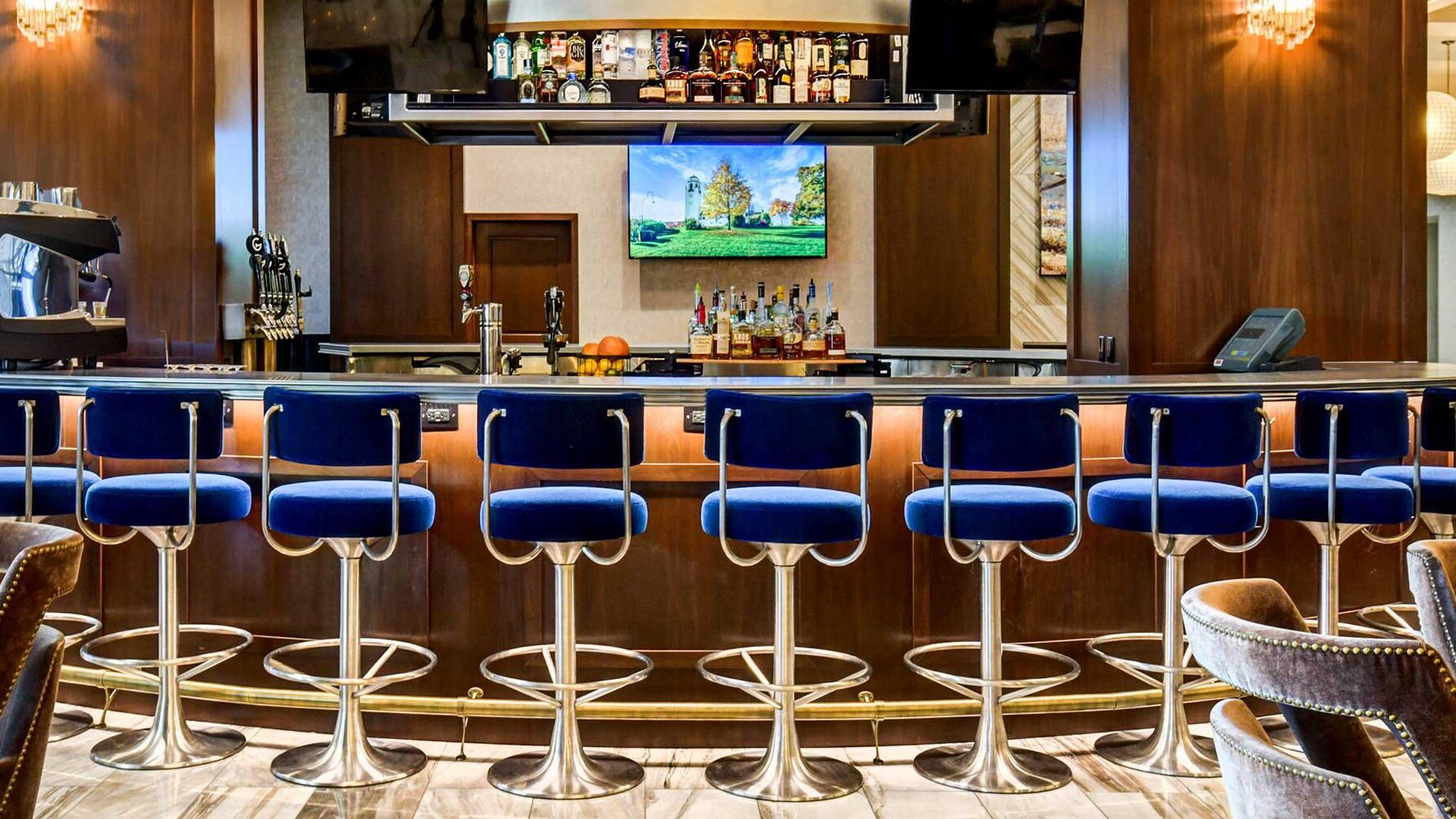 The Grove Hotel packs more than 14,000 sq. ft. of meeting space, including the newly remodeled 6,800-square-foot ballroom; the space also provides views that overlook Idaho Central Arena, attached to The Grove, home to the first corporate suites in the city.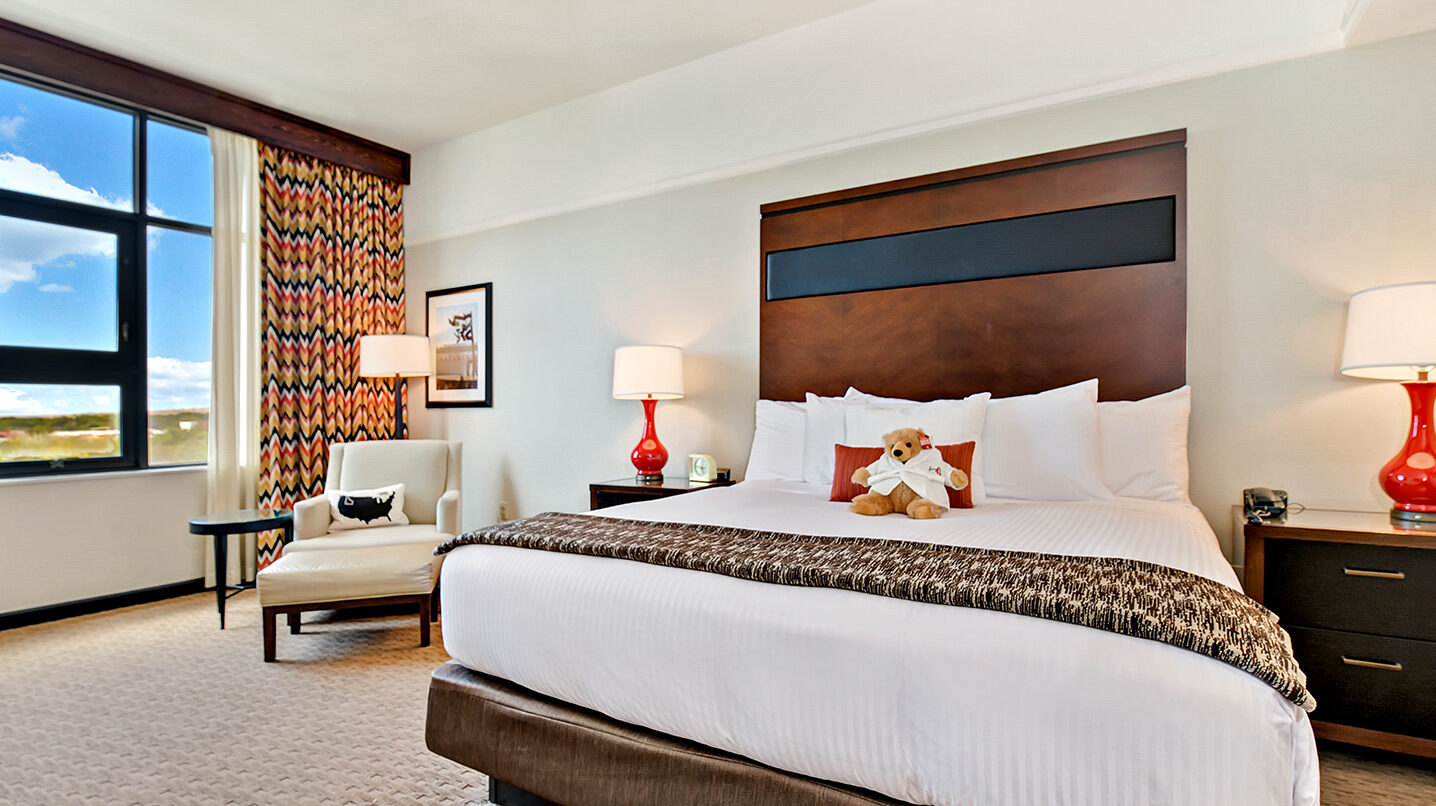 Inspired by its place within the 43rd state, 43 degrees north of the equator, Hotel 43 is a boutique business hotel, featuring 112 guest rooms and 1,757 sq. ft. of meeting space. Pets are welcomed with open arms; you have the choice of upgrading your bed size to share with your pet.
"Despite the challenges of the past year, Boise is emerging from the pandemic with its characteristic vibrancy intact," said Carrie Westergard, executive director for Boise Convention & Visitors Bureau. "Our citizens are once again ready to show visitors the many positive qualities of this bustling, clean and friendly city."
Take Me Out to the Hot Springs
Hot Springs are rampant in Idaho, Montana and Wyoming, featuring a combined total of more than 200 useable hot springs. Some are cozy, some are huge; some are frequented often, while others hardly see a soul. Many can be enjoyed throughout the year, but summertime is ideal.
Kirkham Hot Springs, Lowman, Idaho
Kirkham, along Ponderosa Pine Scenic Byway, features geothermal pools and waterfalls. Visitors marvel at seeing water trailing from over a cliff into the pools below, resembling a natural shower. This hot spring doubles as a campground during summer months.
Rocky Canyon Hot Springs, Garden Valley, Idaho
Rocky Canyon takes the form of three tiers built up by rocks. Getting there is most safe during summer months, when the river is low enough to cross. Visitors will find an ideal campsite nearby, as well.
Trail Creek Hot Springs, Cascade, Idaho
Trail Creek features two pools above a storybook creek. Notable for being a great spot April through September, Trail Creek also features a short trail perfect for post-soak nature exploration.
Burgdorf Hot Springs, McCall, Idaho
These large-scale hot springs come with cabins. While that gives guests a roof, the spaces are just a step above camping, without running water or electricity; bedding, cooking items and lighting equipment are not furnished. The largest cabin accommodates up to six people.
Yellowstone Hot SpringS, Gardiner, Montana
Located at Quinn's Hot Springs Resort, there are five natural pools flowing through hot springs and two additional pools with hot springs water recirculated, treated and maintained in the upper 90s to 100 degrees. Quinn's also features Paradise Hall Event Center for corporate events and meetings.
The Boiling River, Yellowstone National Park, Montana
Just south of the Montana-Wyoming border, this is the only roadside hot spring that visitors can soak in. Boiling River water flow mixes in with the chillier Gardner River, creating a perfect temperature to relax in, with pockets of hot and cold water here and there.
Firehole River, Yellowstone National Park, Wyoming
A stop along the 21-mile river, which flows north from its course on the Continental Divide, this hot spring is the only other swimmable water region in addition to Boiling River. While not as hot as other springs, this is a popular destination for visitors to Yellowstone.
Montana
Missoula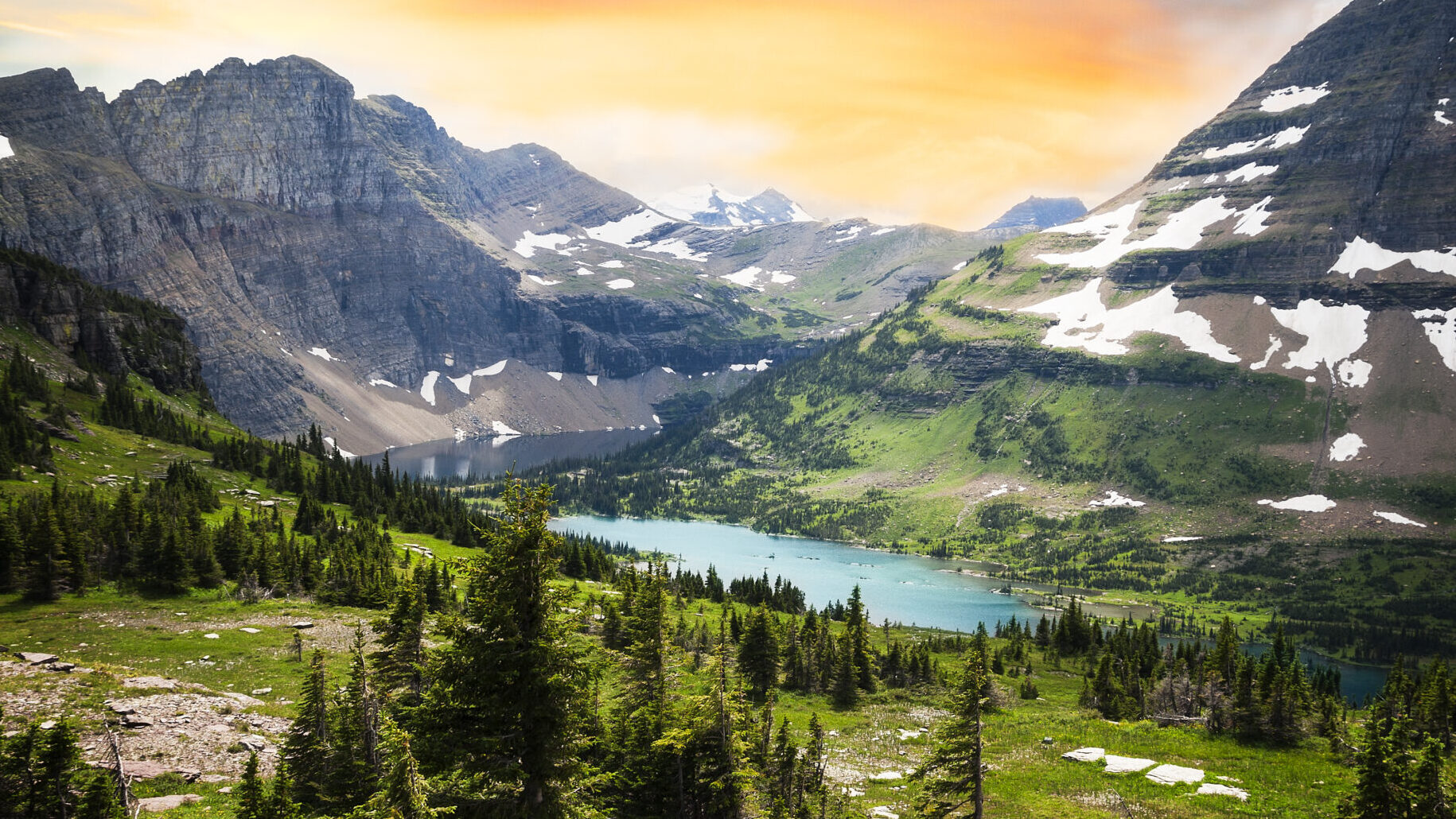 "In Missoula, ideas are inspired by nature and nurtured by unexpected sophistication. Groups gather to experience a town pulsating with arts, culture, food, drink, rich roots and friendly locals, not to mention three rivers and seven wilderness areas," said Debbie Picard, tourism sales manager for Western Montana's Glacier Country Tourism. "Montana's 'Garden City' is a world-class meeting place for corporate events, retreats, conferences and conventions."
While the state's breathtaking mountainous terrain is enough to make your trip one for the books and a source of enthralling stories, Montana, particularly Missoula, is also home to a culinary scene that catches many meeting attendees off guard— "with plentiful farmers markets and restaurants that put an emphasis on working with ranchers to serve locally sourced food on menus that highlight the best of Montana," in Picard's words.
Organic vegetables and locally raised beef, bison and lamb, combined with more than 30 breweries, nine wineries and 11 distilleries, promise to make Montana a place that sticks in the memory for years to come.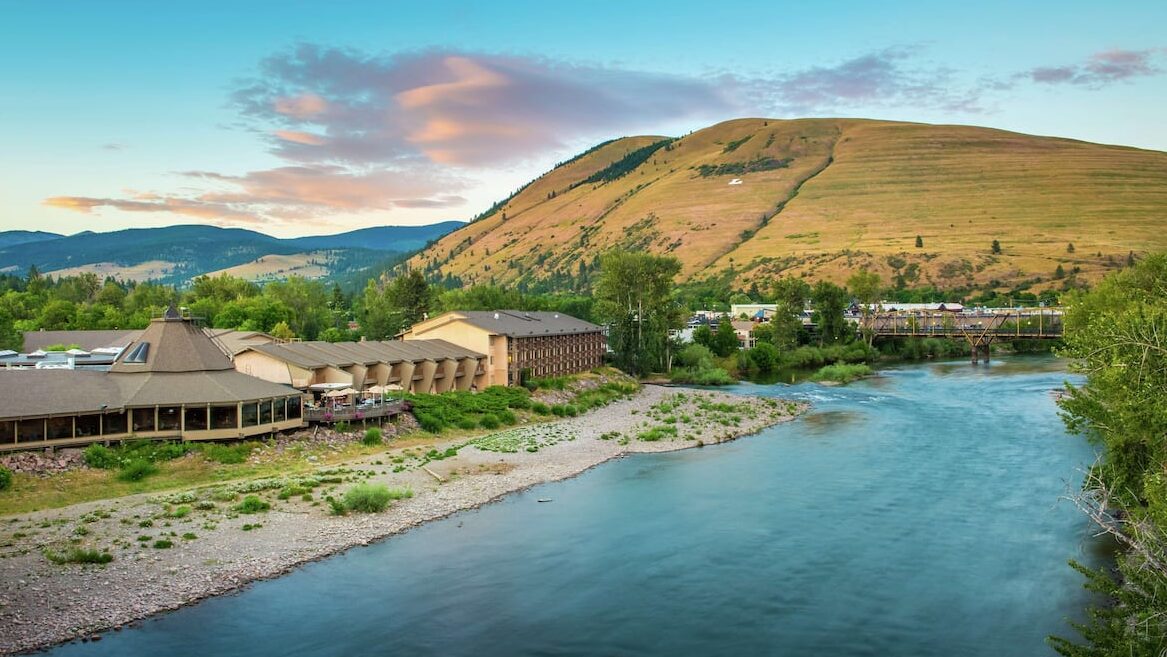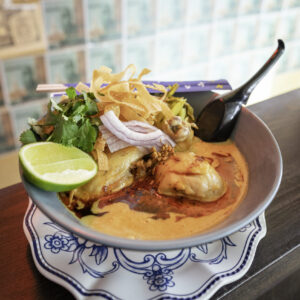 The 175-room Residence Inn Missoula Downtown's location make it an ideal property for cozy groups. The 1,500 sq. ft. of meeting space, plus four restaurants—1889, Zoo Thai, The Camino and Basal—gives planners plenty of options for their events. DoubleTree by Hilton Hotel-Missoula Edgewater recently underwent a renovation to its guest rooms, restaurant and meeting space; Picard highly recommended booking rooms with a Clark Fork River view.
The city also has a vibrant entertainment life. Breweries, wineries, cideries, bars and restaurants line the streets of the city's downtown. In addition to the many breweries on land, there's also an option to brew it up on the river with River City Brews. Accompanied by growlers filled with suds of choice, your group will float down a flatwater section of a Missoula river.
Glacier Country
Consider it an opportunity missed if you stay in Glacier Country without taking advantage of its plentiful cabins and lodges. It isn't only the change of scenery that sparks appeal but also the region's proximity to parks to hike and rivers to traverse. During winter, skiing and snowmobiling make the region a must visit for those seeking frosty fun.
Grouse Mountain Lodge in Whitefish is home to 11,000 sq. ft. of meeting space. For all the excitement and intrigue that invokes, there's more. Pre-, post- or even between meetings, there are proximally convenient activities for groups to enjoy, like team-building hikes in Glacier National Park, boat tours on Flathead Lake or golf on one of the courses nearby. Grouse Mountain Lodge is Platinum Certified by Cvent's Elite Meetings International.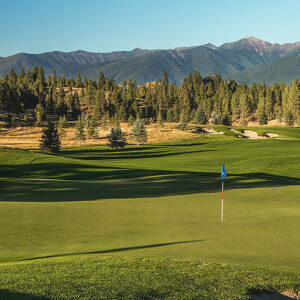 The No. 1 golf course in Montana by Golf Weekly magazine is Wilderness Club in Eureka, a top-tier choice for team-building recreation. In addition to its ample meeting space, Wilderness Club also features a retreat for private events that comes with a wide array of outdoor activities. The property features Wilderness Sports Park, filled with outdoor opportunities such as pickle ball, volleyball, walking trails, skeet shooting, a soccer and lawn sports field, and an amphitheater.
Wyoming
Jackson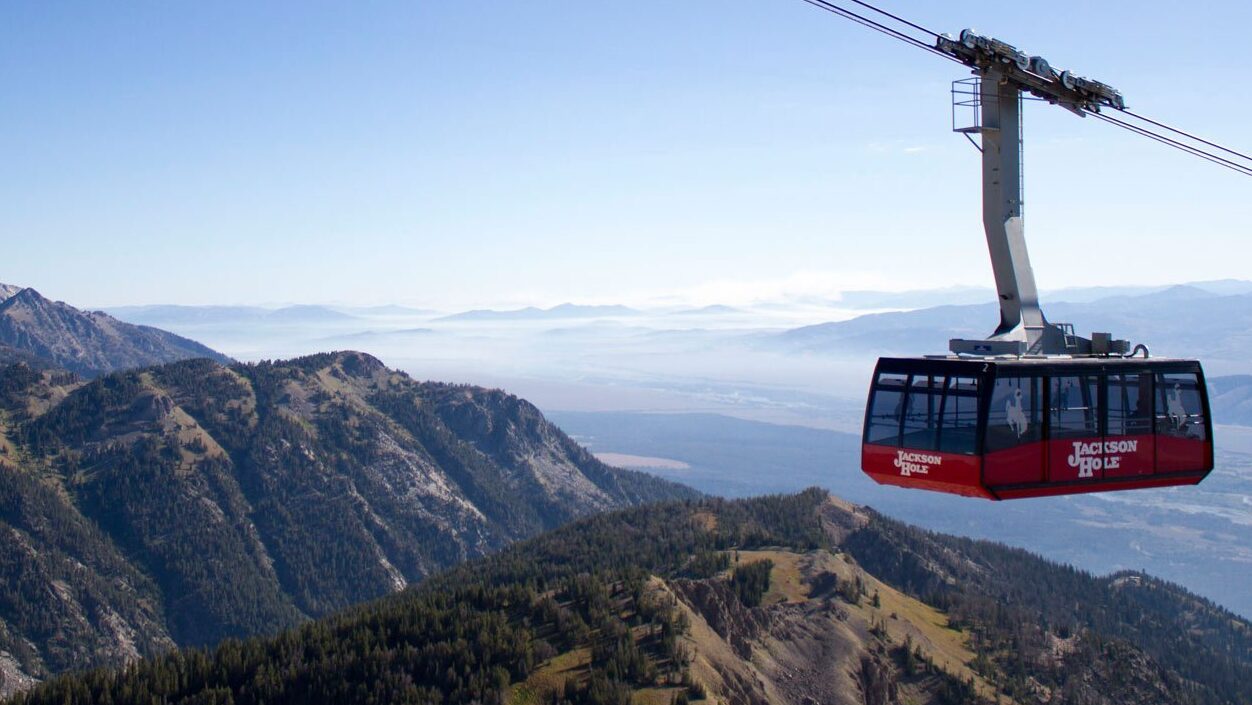 Located in Teton Village, Jackson Hole Mountain Resort is a perfect mixture of adventure and…more adventure. Featuring meeting rooms built to accommodate groups large and small, Jackson Hole can meet the needs of any group size. With the summer heating up, the property has plenty of fun for all, including gondola sightseeing, climbing walls, aerial rope trekking, paragliding and disc golf.
Located at the base of Jackson Hole is Continuum, a hotel and loft with a tasteful modern touch. While this property does not feature dedicated event space, it does provide a bar and restaurant, and plenty of opportunites to see nature in all its glory via fly fishing, rodeo and rafting. Nearby are also Grand Teton and Yellowstone Wildlife tours, where groups will be directed by a professional biologist and guided to sightings of bison, elk, bighorn sheep and bald eagles.
If you'd prefer a nature-centric tour away from hotels, Jackson Hole Eco Tour Wildlife Adventures could be the trek of choice, featuring half-day, one-day and multiday adventures around Grand Teton, Yellowstone and Jackson Hole National Park's ecosystems. Wildlife tours can span up to nine days.
Cheyenne
The 188-room Little America Hotel & Resort Cheyenne's charming profile belies more than 32,000 sq. ft. of event space, as well as Hathaway's Restaurant, which hosts jazz nights every Friday.
Terry Bison Ranch's bison train tour allows groups to get up close to local wildlife. The property also features two- and four-person cabins, as well as several venues, such as Wagon Wheel, which can accommodate up to 150, and Gathering Hall, equipped with a dance floor and bar for up to 300.
Just 30 minutes west of Cheyenne, groups will find three scenic areas, Pole Mountain and Vedauwoo within Medicine Bow National Forest and Curt Gowdy State Park. A long lists of outdoor activities can be incorporated into team building, such as archery, boating, bouldering, canoeing, horseback riding and hiking along more than 30 miles of trails.
Resources
Glacier Country Tourism
Coeur d'Alene Convention & Visitors Bureau
Boise Convention & Visitors Bureau
Travel Wyoming