On two of the Aloha State's most popular islands, the culinary pot is bubbling
When the first group came to the Island of Hawaii, it had no need of a caterer.
That group brought all its own food, everything it would need. In fact, it had been feeding itself for months. These were the ancient Polynesians, genius navigators making their way by reading the stars and the subtle signs of nature, in canoes "laden with plants that would become the foundation of the most complex and sophisticated agricultural systems in Oceania," as Hawaii Public Radio recently put it.
These 25 or so "canoe plants," as they are known today, included banana, coconut, sweet potato, sugarcane, breadfruit and taro. The canoes also carried pigs. Hundreds of years later, Asian sailors and Europeans, such as English explorer James Cook, brought chickens and other plants.
Ever since, these glorious islands—the most remote on Earth—have treasured food traditions that harken back to their early settlement and the intriguing stew of ingredients and techniques introduced by workers and settlers who arrived in subsequent generations from Japan and China, the Philippines, Portugal and elsewhere.
At the same time, today's Aloha State—in the meetings and tourism sector, especially—embraces many of the mainland's food trends. Island chefs, for example, have enthusiastically joined the nationwide farm-to-table movement (even as ranching and agriculture in the state struggle to produce more than a fraction of what is consumed). Many chefs are blending the old and new for exciting, hybrid fare that is authentic and fresh.
Let's take a closer look at the latest in the culinary life of Maui and the Island of Hawaii.
Maui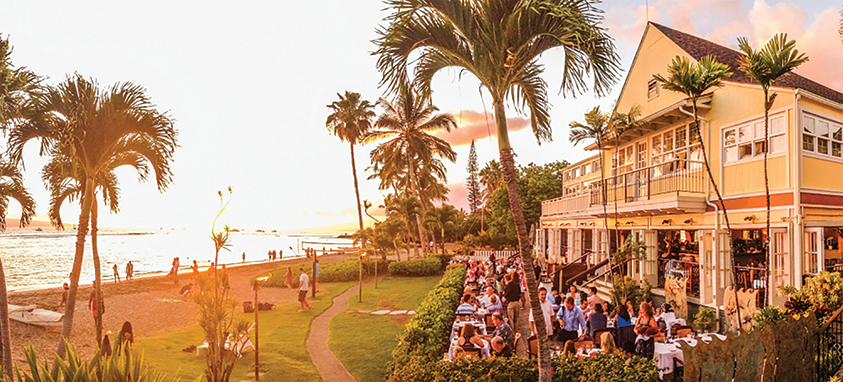 Mike Lofaro is chef de cuisine at the restaurant with the longest name in Hawaii, Humuhumunukunukuapuaa, an homage to a sturdy little reef dweller that is also the state fish. The open-air, fine-dining restaurant under a Polynesian-style thatched roof is commonly referred to as Humuhumu. Lofaro, a former Maui Chef of the Year, has a passion for fishing that dates from his teenaged years, when he crewed on a fishing boat in his native New England.
These days, Lofaro, at the forefront of Hawaii's culturally conscious food movement, is putting invasive species on the menu. "Hawaii is the victim of endless intrusions of invasives," he says. "The Hawaii you see now is not the Hawaii of even 200 years ago." Many of the non-native plants and animals were introduced accidentally, hitchhikers on shipments of other goods. Others, such as the mongoose, were brought in to rid the islands of one invasive pest, but ended up being one. Sugarcane farmers imported mongoose to chase down rats—but rats are nocturnal, and mongooses aren't.
Hawaii's delicate ecology has proven as susceptible to foreign species as native Hawaiians were to European and Asian disease. Lofaro likes to cite experimental, 1-acre-square plots of land where all invasive plants, animals and even many insects have been scrupulously removed. "Within days," he says, "native species begin to reappear. Their seeds were in the ground all that time, but they couldn't compete."
At Humuhumu, Lofaro is focusing on two invasives, kiawe and waiwi. The former, also known as mesquite, came from Central America in the mid-1800s, and has taken over Hawaii's dryland forests. Kiawe wood is great for wood-grilling and smoking foods, but Lofaro hasn't stopped there. From other island culinary pioneers, he learned that the trees' pods can be processed into flour. He uses this in blinis, waffles, pancakes, pasta, gnocchi and even bread.
On the windward sides of Hawaii's islands, fast-growing waiwi is as much a problem as kiawe is on the leeward. More commonly known as strawberry guava, it is native to Brazil. Some of Lofaro's dishes incorporate both invasives—a foi gras pate, for instance, uses kiawe flour in the pate itself and waiawi to make a delicate gelatin that is layered underneath.
What started at Humuhumu is now spreading to the property that houses it, Grand Wailea, a Waldorf Astoria Resort, one of the biggest meetings hotels in the state. And it is becoming a major focal point for visiting groups.
"So, we're no longer talking just 250 diners at Humuhumu," Lofaro says, "but as many as 2,000 people on buffet lines and action stations." The process starts with meeting planners when they do site inspections. Grand Wailea is one of the few properties in the state with its own cultural advisor, and he frequently helps planners design cultural education for groups.
"We don't know what this will spark," Lofaro enthuses. "If someone takes what they've learned hundreds of miles away and does who-knows-what amazing thing in their own community, the sustainability torch keeps getting passed."
Elsewhere, Maui's most-anticipated new restaurant opening came in October, when celebrated Hawaii Island-born chef Sheldon Simeon launched Lineage at The Shops at Wailea. The two-time Top Chef alum, whose first restaurant, Tin Roof, in Kahului, won instant acclaim for its riffs on local dishes in take-out bowls, harkens back to his upbringing and Filipino roots by "celebrating old-school, celebrating the style that we eat in our homes," he told Hawaii Magazine.
His food is playful, innovative, yet true to local food traditions. Guests are greeted by a pupu (appetizer) cart that might offer boiled peanuts scented with "oxtail soup" spice and pohole, a local fiddlehead fern, with tomato and umami flavors. Made-to-order pupus include squid luau—squid, charred local octopus and "coconut candy" served on a taro leaf—and a Maui Flying Saucer, a round, grill-pressed sandwich stuffed with cheese, tomato sauce and beef goulash that Simeon remembers with fondness from island fairs. Larger share plates feature preparations such as classic mesquite-grilled chicken basted with sweet Hawaiian huli-huli sauce.
Reservations are accepted for parties of seven or more, and nearly half of Lineage's 80 seats are on an outdoor patio.
Another welcome newcomer is found at Sheraton Maui Resort & Spa on Kaanapali Beach, where a new signature restaurant, Rocksalt, opened under the tutelage of executive chef Lyndon Honda. Its globally inspired menu is designed around local produce, meat and fish. "We took inspiration from the vibrant Hawaiian sea salts that are signature to the islands, like black lava salt and red alaea salt," Honda said at the restaurant's opening in June. "It's an ingredient that represents a harmonious blend between land and sea."
All plates, small and large, are designed for sharing. Standouts include kombu-cured Hawaiian Kampachi—a fish similar to Almaco Jack that is "maricultured" in open ocean off the Kona coast on Hawaii Island—with carrot dashi, pickled limu (algae), lotus root, cucumber and radish; and sizzling shaking beef with Asian greens, pickled radish, sweet soy and fried garlic.
Up on the Farm
On the slopes of Mount Haleakala, Maui's towering but dormant volcano, lies some of the richest farm and ranch land in Hawaii. Everyone refers to this region of crisp, cooler air and frequent mist as Upcountry. Several tour operators guide groups to growers of coffee, pineapple, lavender, vegetables and even Ocean Vodka Organic Farm. But for a truly immersive experience, planners can buy out the Gourmet Lunch and Farm Tour at Oo Farm, an 8.5-acre paradise at an elevation of 3,500 feet that grows beautiful produce for upscale Pacific O restaurant, The Feast at Lele luau and Aina Gourmet Market in Lahaina.
A casual stroll through the farm is likely to be led by Ancil Clancy, the young, energetic farm manager, who will do some harvesting along the way. Afterward, everyone gathers at a long table under an arbor to enjoy a bountiful meal. The farm also offers the Seed to Cup coffee tour, which includes a gourmet breakfast and French-press coffee from the farm's own coffee bushes.
Satisfying Meeting Options
Grand Wailea, the largest employer in Maui County, presides over 40 acres of impeccably landscaped beachfront, laced with nine interconnecting pools. The resort has 776 guest rooms; 22 banquet, meeting and boardrooms; and 17 breakout rooms. Meeting space totals 100,000 sq. ft., including 23,876-square-foot Haleakala Ballroom. Bistro Molokini offers locally sourced fare and a dedicated vegetarian menu.
Nearby, Fairmont Kea Lani Maui's Ko restaurant won Best Hawaii Regional Cuisine in Maui No Ka Oi ("Maui is the best") Magazine's Aipono Restaurant Awards—for the sixth straight year. Its plantation-inspired menu is a tour of the state's many culinary influences—Hawaiian, Chinese, Filipino, Portuguese, Korean and Japanese. Banquet menus offer options such as Maui Onion Soup, Macadamia Nut-Crusted Mahi Mahi and Grilled Spiny Lobster Tail with Hawaii Island Ginger Scallion Butter. The property has 42,000 sq. ft. of meeting space and 450 suites and villas.
Sheraton Maui Resort & Spa, which also boasts a cultural advisor who works with groups to experience authentic cultural events and learn about ancient Hawaii, has completed a $26.5 million upgrade of its 508 guest rooms and other areas. Entering its 56th year, the property has jettisoned single-use plastic straws and introduced eco-safe sunscreen, which is complimentary for guests to help preserve the coral reef off its 23 oceanfront acres. The resort has 42,307 sq. ft. of meeting and event space.
Groups will be greeted with an indelible first impression at The Westin Maui Resort & Spa, Kaanapali, as black swans and shockingly pink flamingos preside regally in the koi-filled lagoon. Oceanside Restaurant, specializing in island-inspired cuisine, provides a stunning sunset setting, and a semiprivate room is available for group dining. Or ask the hotel to set you up on the lawn by the beach. Event space is 56,340 sq. ft., with the largest space able to accommodate 900 guests. There are 759 guest rooms.
Also on Kaanapali Beach is Hyatt Regency Maui Resort and Spa, where 100,000 sq. ft. of indoor-outdoor meeting and event space is recently renovated. Ten restaurants and lounges range from award-winning Asian flavors at Japengo to Son'z Steakhouse, voted Best Steak on Maui at the Aipono Awards, but also serving local, sustainably caught seafood. Drums of the Pacific Luau is among Hawaii's best, complete with a traditional imu ceremony and a journey through the islands of Polynesia via music and dance. Ululani's Hawaiian Shave Ice prepares the classic island treat with premium fruit purees and concentrates, and pure cane sugar. The resort has 806 guest rooms.
The Ritz-Carlton, Kapalua sprawls over 54 secluded and idyllic acres and offers a property-wide renovation, including a spa with treatments inspired by Hawaiian traditions and six restaurants. Catering incorporates locally sourced, seasonal ingredients. The AAA Five Diamond resort has 463 guest rooms, 50,000 sq. ft. of indoor meeting space and more than 173,000 sq. ft. of outdoor function space. Activities are available through Jean-Michel Cousteau's Ambassadors of the Environment program, and groups have access to the pristine, 22,000-acre Kapalua Resort, with two championship golf courses and exciting dining options such as Merriman's Kapalua.
Let Hawaiian Desserts Sweeten Your Next Meeting
The 50th state is a sweet destination. But not just because of its beautiful beaches, emerald mountains and tropical vibe. The Aloha State also knows its desserts. Here are four, fun Hawaiian treats you may be inspired to surprise your group with at your next island gathering.
Poi Mochi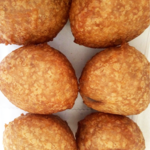 Mochi, the gooey Japanese rice cake, has seen recent popularity. Poi Mochi is the fried Hawaiian brother. Poi is a traditional Hawaiian starch made from the root of the taro plant after it is cooked and pounded into a thick paste. The poi is mixed into the mochiko, the glutinous rice flour that is the main ingredient of mochi, and deep-fried for an irresistible combo of chewy and sweet.
Lilikoi Shortbread Bars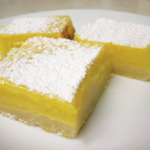 Native to South America and popularly known as passion fruit, juicy lilikoi seeds are coveted in Hawaii. The high acidity of the fruit makes it perfect to bake with. Mix some in a shortbread cookie batter, bake and top it with coconut shavings, and you've got yourself a treat.
Haupia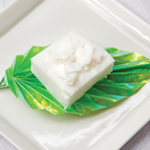 Haupia (how-pea-ah) is a quick and easy Hawaiian go-to that is often served at luaus. A coconut-based confection, it's similar to a pudding. Depending on how much cornstarch you add, you can make it a firm-textured treat to be eaten on its own or give it a softer texture to be served atop a traditional white cake.
Malasadas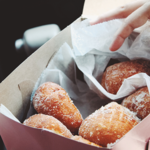 These sugar-coated, fried delights originated in Portugal. When Portuguese workers arrived in Hawaii in the late 1800s to labor in the sugarcane fields and on cattle ranches, they brought their love for malasadas with them. Technically doughnuts, they have character all their own. Hawaiians fell for them, and they continue to be a favorite to this day.
—Malik Anderson
Island of Hawaii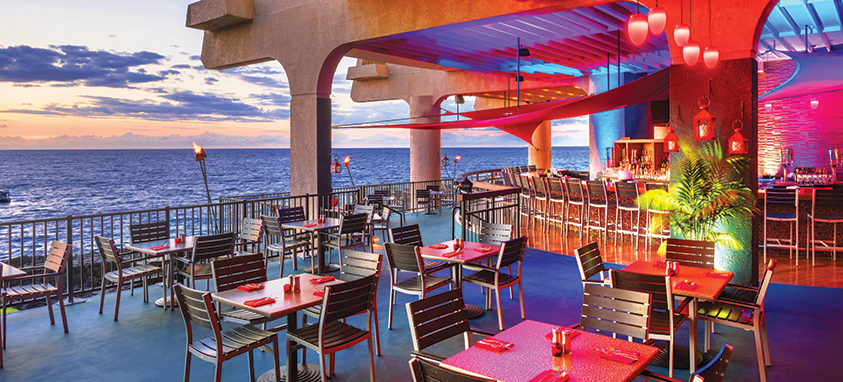 More food is grown and ranched on the Island of Hawaii than anywhere else in the state. That's a fact easier to grasp when you realize its 6,422 square miles are more than all the other Hawaiian Islands—combined. More, in fact, than the states of Rhode Island and Delaware—together. And although the recent high drama of fiery lava flows from Kilauea volcano have now stopped, the island's economy is still rebounding, which means pricing and options for group accommodations and meetings are the best in years.
From world-famous Kona coffee to award-winning cuisine and local "grinds" (food), there's always something good to eat and drink on Island of Hawaii. One way for groups to get the lay of the food landscape is to catch one of the several cuisine-related festivals. March is when the huge Kona Brewers Festival takes place in Kailua-Kona, encouraging professional brewers and chefs to practice sustainability and environmental stewardship in their craft. More than $1 million has been raised by the event for tropical reforestation and other eco-causes. May sees Farm Festival at Hamakua Harvest and Kau Coffee Festival, while September brings A Taste of the Hawaiian Range Food & Agricultural Festival. Kona Coffee Cultural Festival is held annually in November.
But if your group would enjoy worshipping at the high temple of aloha gastronomy, head to Merriman's in Waimea's picturesque cowboy country. "My heroes have always been farmers," says Peter Merriman, who was named 2018 Hawaii restaurateur of the year by Honolulu Magazine and in September led a team of chefs who prepared a Hawaiian cuisine tour de force at James Beard House in New York City. Merriman notes that 25 years ago, when he opened this landmark restaurant, no one dreamed of growing vine-ripened tomatoes, fresh sweet corn or crisp baby lettuce in Hawaii. Merriman coaxed local farmers and ranchers—all organic or low-impact, sustainable operations—to try new varieties of fruits, veggies and grass-fed meats for him. In the process, he helped found the Hawaiian Regional Cuisine movement (see sidebar) and inched the state forward on the long road to being able to feed itself and regain food independence.
On the Kohala Coast, a prodigal chef returned to Hawaii in November at Fairmont Orchid. David Viviano took over as executive chef, where he oversees the resort's six dining venues, and group catering, including AAA Four Diamond Brown's Beach House and brand-new Binchotan Bar & Grill, featuring locally sourced, Asian-inspired seafood, meats and vegetables grilled robatayaki-style over binchotan (white charcoal). He previously worked at Montage Kapalua Bay in Maui (which won Forbes Five Star distinction during his tenure) and Kauai's St. Regis Princeville. Viviano began his culinary career at San Francisco's acclaimed Jardiniere.
Up on the Farm
From the ranch highlands of Waimea to the coffee plantations of Kona, there's a farm for every group's taste. One can't-miss option is a two-hour tour of a sustainable cacao and coffee farm, where groups can visit a grove of cacao trees, watch a ripe pod being sliced open to reveal the raw beans and then learn about the process of cacao-to-cocoa transformation. Greg Colden of Kokoleka Lani Farm in Holualoa also leads you into his soap factory, where uses cacao chaff to make soap.
Hawaiian Vanilla Company, (photo below) a family-operated vanilla farm on the verdant Hamakua Coast, offers a delightful lunch—all three courses are vanilla-infused—and fascinating tour in an old timber building that once housed a 1920s coffee mill. It is said to be the first, and only, vanilla farm in the United States, and from Kohala Coast resorts is about an hour's scenic drive.
A tour of sustainable aquaculture is available Wednesdays and Fridays by Friends of NELHA (Natural Energy Laboratory of Hawaii Authority) in Kailua-Kona. NELHA is home to about 40 enterprises engaged in developing renewable energy and growing shrimp,sea horses, abalone, lobster, ocean fish and micro algae. Groups get to see a fish farm research facility and sample grilled abalone at another aquaculture farm.
For a more active adventure, Hawaii Forest & Trail, one of few tour companies allowed access to private lands and controlled-access wildlife refuges, leads a daylong excursion, "Discover Volcano Country," for up to a dozen participants that not only includes hiking within Hawaii Volcanoes National Park and on a black-sand beach, but also a stop at Kau Coffee Mill to sample farm-fresh java and Island of Hawaii-grown macadamia nuts, honey and chocolate, and a visit to a historic ranch.
Mauna Kea Resort has apiaries at Mauna Kea Beach Hotel. With its Bee Mauna Kea initiative, groups can don beekeeper's suits and harvest their own honey, have a raw honey tasting and take home a jar of the sweet, sticky stuff. The resort is the only one to operate hives in cooperation with Hawaii's Apiary Division.
Satisfying Meeting Options
The Westin Hapuna Beach Resort, after a $46 million rejuvenation, is the reflagged Hapuna Beach Resort Prince Hotel. The property's 232 guest rooms feature signature Westin Heavenly Beds and Heavenly Showers, and 16,339 sq. ft. of meeting space has been enhanced by a new 8,396-square-foot ballroom. Other upgrades include four new dining concepts and a "living wall" in the reimagined lobby,.
On 22 acres on Kona Coast, Sheraton Kona Resort & Spa at Keauhou Bay has 508 newly refreshed guest rooms, as well as 12,810 sq. ft. of meeting space. Ray's on the Bay restaurant, also remodeled, showcases glorious ocean and shoreline views and island-inspired cuisine. A 200-foot "lava-tube" waterslide empties into the resort's pool, and the spa boasts one of the island's few salt rooms for halotherapy.
Four Seasons Resort Hualalai on the Kona-Kohala coast has amped up its local food sourcing by stocking the resort's Punawai Lake with oysters that are farmed and harvested for the exclusive enjoyment of guests, including groups, and homeowners at the resort. "Our chefs serve oysters raised here at Hualalai, in a completely organic and sustainable fashion," says David Chai, the resort's director of natural resources. "It's another way we respect and foster the land and water of this beautiful island." The property has 243 guest rooms and suites, and offers 29,325 sq. ft. of indoor meeting space and 28,664 sq. ft. of outdoor space.
The Big Kahuna of Island of Hawaii meetings resorts remains Hilton Waikoloa Village, with its trio of low-rise towers on 62 oceanfront acres. The property features 1,113 guest rooms, a 235,000-square-foot convention center and 175,000 sq. ft. of outdoor event space. A protected lagoon is a favorite nesting area for sea turtles, and there are two championship golf courses.
Iconic Mauna Lani Bay Hotel & Bungalows on Kohala Coast is undergoing a $100 million revamp and will emerge before year's end as Mauna Lani, Auberge Resorts Collection. More oceanfront and oceanview suites will be added, and there will be 42,000 sq. ft. of meeting space.
Do the Non-Hokey Poke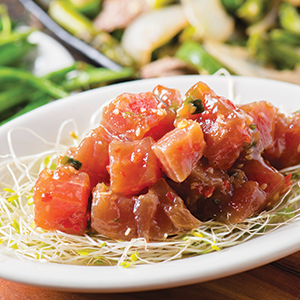 Poke, the simplest yet most quintessential of Hawaiian dishes, has had its mainland moment in recent years. Poke chain restaurants have sprung up in Chicago, Washington, D.C., and, indeed, globally, offering variations on the original that native Hawaiians do not recognize—and some even consider a cultural afront. The traditional, seasoned raw fish preparation made with ahi tuna has morphed into versions with multiple varieties of fish or even tofu served over sushi rice or "zoodles" (zucchini noodles) and a variety of toppings and sauces, including ranch dressing.
Hawaiians are quick to point out there is no accent mark at the end of the word, and that the variations that have sprung up elsewhere—poki, for one—are wrong. In Hawaiian, poke simply means to cut, slice or dice. Chefs will often say, "Poke this." But, of course, poke has come to have a very specific meaning in the world of cuisine.
"The essence of poke is the fish," says Christopher Damskey, executive chef at Montage Kapalua Bay on the Island of Hawaii. "It's not a build-your-own salad." When Damskey first arrived in the state, he worked for Alan Wong, one of the founders of Hawaii Regional Cuisine. Even before Wong put him to work in the kitchen, Damskey recalls, he taught him to appreciate the cultural history and importance of preparations such as poke to Hawaiians.
"I have a very strong opinion about what poke should be, not what it's not," Damskey says. "I strongly urge guests at my restaurants to try the simplest style first, because it focuses on the quality and freshness of the fish. If the guest says, 'Back home, poke has soybeans in it,' I'll say, 'Let me show you what the Hawaiian style is.'"
Poke is said to have been invented by Hawaiian fisherman as a quick and tasty protein snack. "It can literally be three to four ingredients," Damskey says. The most traditional preparation is a mixture of chunks of raw ahi tuna, ogu (a reddish-brown seaweed with lacy tendrils) and inamona (a blend of ground, roasted kukui nut—a canoe plant—with Hawaiian sea salt). A slight variation made popular by Japanese immigrants substitutes shoyu (soy sauce) for inamona.
Nonetheless, Damskey is not totally against other variations. "Any kind of dish lends itself to experimentation, as long as it doesn't get too far off the mark," he says. He likes sometimes substituting octopus or fatty salmon belly for tuna, for instance. But a recipe as iconic to Hawaii as deep-dish pizza is to Chicago should be given the respect it deserves, he says.
The Aloha Dozen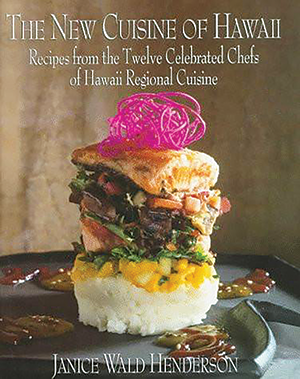 Peter Merriman has been called the godfather of Hawaii Regional Cuisine (HRC), yet 11 other chefs also pioneered the state's locavore movement. They collaborated on the 1994 cookbook, The New Cuisine of Hawaii.
In addition to his restaurant on the Island of Hawaii, Merriman now oversees outposts on Oahu, Maui and Kauai. Sam Choy's Kai Lani in the Kaloko area of Kona on Hawaii Island was awarded the James Beard/Gallo of Sonoma American Classics Award by James Beard Foundation. Amy Ferguson Ota, who was the first female executive chef at The Ritz-Carlton, Kapalua on Maui, is a consulting chef in Kailua-Kona. Roy Yamaguchi has spawned Roy's restaurants throughout the state, including Roy's Wailkoloa on Hawaii Island.
On Maui, Beverley Gannon made her mark at Haliimaile General Store in Makawao, and now also has two restaurants in Wailea and Lanai City Grille in Lanai City, Lanai. Mark Ellman runs three restaurants in Lahaina as well as another in Wailea. Most of the other six HRC chefs have restaurants in Honolulu.