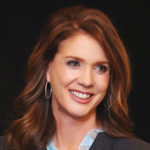 California's love affair with the car is as storied as its scenic meeting destinations. Now that Highway 1 has completely reopened, offering frontseat views of the Pacific Ocean, Smart Meetings asked Visit California President and CEO Caroline Beteta and local destination experts to share some of the can't-miss attractions up and down the coastal state.
"California is home to unparalleled innovation and creativity," Beteta says. "The state's spirit and sense of limitless possibility creates the perfect atmosphere for business, while also providing an endless list of experiences for an extended stay. Whether hosting a conference in the heart of Silicon Valley or holding a company retreat in Lake Tahoe, California has something for every meeting."
So, join us on a road trip of the hot gathering spots that will have attendees racing to register for an oh-so California experience.
San Diego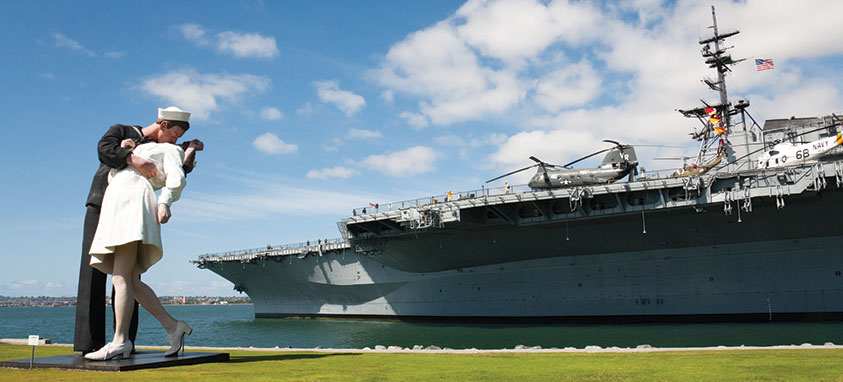 Our journey starts in the southern-most county of the state, in a city long associated with natural wonders (Balboa Park and San Diego Zoo, to name two) and patriotic touchstones (USS Midway Museum and Unconditional Surrender Statue, for two more). Those bringing events to the 1.8 million sq. ft. of meeting nirvana at San Diego Convention Center will find that options for sharing this sun-drenched destination with attendees are as endless as the horizon when the sun dips below the ocean at Cabrillo Beach. Don't take our word for it—here are expert suggestions for experiencing the destination like a local.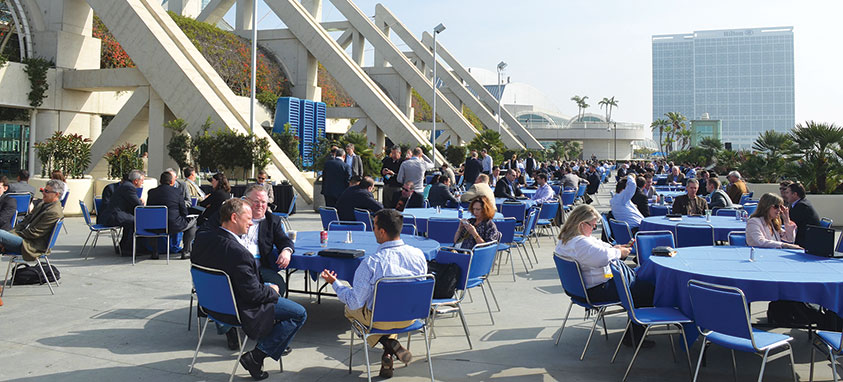 CAROLINE BETETA: Mission Bay and the surrounding beaches embody quintessential Southern California. Explore the funky beach bars and surf shops, and swing by Belmont Park for classic amusement rides.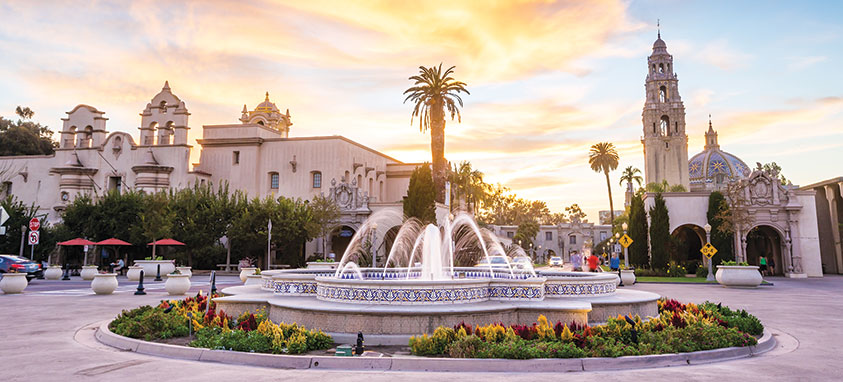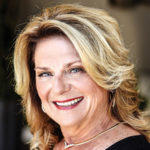 MARGIE SITTON, San Diego Tourism Authority: For groups with a need for speed, a wet and wild Patriot Jet Boat ride will take up to 130 people on a teams pinning adventure. Back on land, the shiny new InterContinental San Diego serves up 95,000 sq. ft. of meeting space and 400 guest rooms with sweeping bay and city views. In early 2019, Marriott International will open a new 168-room The Guild property in the former YMCA that converts the tennis courts into a grand ballroom.
Orange County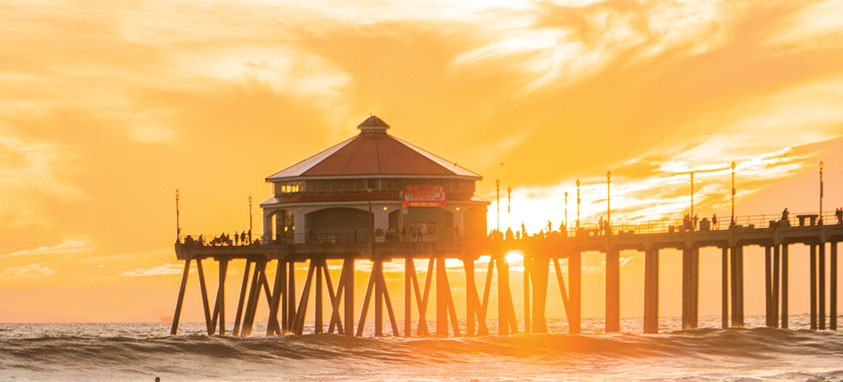 As home of Disneyland and some of the best surf beaches in the world, these coastal cities are a short drive from Los Angeles and on the fast track to year-round, outdoor group activities. For the best places to rev your engines, we asked the experts their favorite way to OC.
CAROLINE BETETA: After a morning spent in one of the area's many beach towns, head inland for an upscale shopping experience at South Coast Plaza, or stay coastal and stroll the shops at Lido Marina Village in Newport Beach.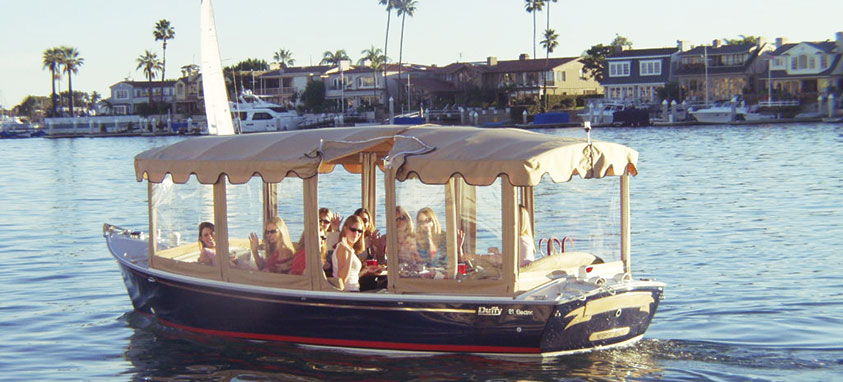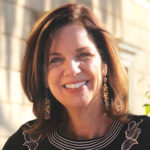 MICHELLE DONAHUE, Visit Newport Beach: Pedego electric-bike tours will get the entire group out and zipping along coastal trails and onto historic Balboa Island with an assist from the motor ferry. Or, get off the road and rent a Duffy boat to explore all the places John "The Duke" Wayne lived, visited and played. Balboa Beach Resort is conveniently located on Big Boat Row, offering easy access to land and water views for groups of all sizes.
Elevate the view by offering access to The Island Club lounge on the 20th floor at Fashion Island Hotel or golf-course views at Newport Beach Marriott Hotel and Spa.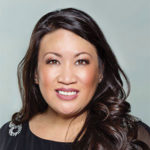 MARILES KROK, Visit Anaheim: When you are looking for a place to relax at the end of the day, mingle and get a distinct taste of the locale, you can't beat Golden Road Brewing Company. It has the group hot-spot trifecta: craft beers, unbelievable food and games for grown-ups.
Anaheim's German roots make it one of the primary beer regions in Southern California. But there's more than beer brewing there. The menu is amazing— vegan to comfort food. Favorites include chorizo corn and al pastor fries. Throw in some pingpong, cornhole, Jenga, darts and card games, and you have a truly California experience.
Hornblower Cruises & Events moves groups of up to 2,200 attendees through the landscape of dramatic cliffs, sweeping ocean and sunset views with a side of on-board entertainment options, including spectacular food and beverage selections.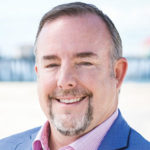 JOHN EHLENFELDT, Visit Huntington Beach: As one of the few places along California's coast where you can still build a beach bonfire and enjoy s'mores—that simple yet incomparable combination of roasted marshmallows and chocolate pressed between two graham crackers—we offer more than 500 bonfire rings on a 10-mile stretch of sand— enough space for groups of all sizes.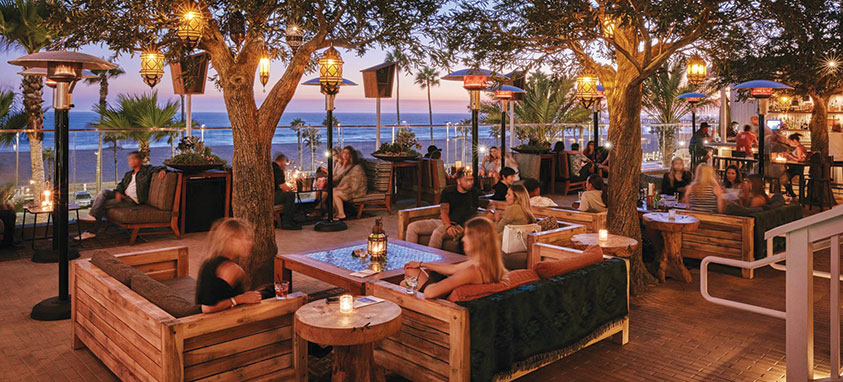 The Bungalow is a unique rooftop lounge for large-scale or intimate gatherings, located on the second level of Pacific City. The space features a cozy lounge decor with a private dining room, main bar space and al fresco patio with a coastal view. It is in the center of The HB Collection, four ocean-adjacent properties, including Hyatt Regency Huntington Beach Resort & Spa, Kimpton Shorebreak Hotel, Pasea Hotel & Spa and Waterfront Beach Resort, a Hilton Hotel.
Los Angeles County
The city that will soon be a two-time host of the Olympic Games is a master at energizing groups large and small. Whether you are parking your group at the 400,000-squarefoot Long Beach Convention & Entertainment Center or 54,000-square-foot Shrine Auditorium & Expo Hall, this is just the start of a memorable Southern California adventure. L.A. Live!, the meeting and entertainment campus in the heart of the City of Angels is expanding and will eventually offer more than 4 million sq. ft. of space, including stadium space at Staples Center, a proposed additional 35,000 sq. ft. at Los Angeles Convention Center and a new, 40-story tower for JW Marriott Los Angeles L.A. Live.All this extra legroom could open as early as 2022, just in time for the city to host the Super Bowl. The good news is that construction will not disrupt operations, and improvements to transit systems will be made to shuttle attendees to the hub with ease.
CAROLINE BETETA: There's so much to see and do in L.A. I'd recommend checking out downtown to see firsthand all the exciting new additions and many cultural attractions. Two of my favorites are Grand Central Market and The Broad, a contemporary art museum.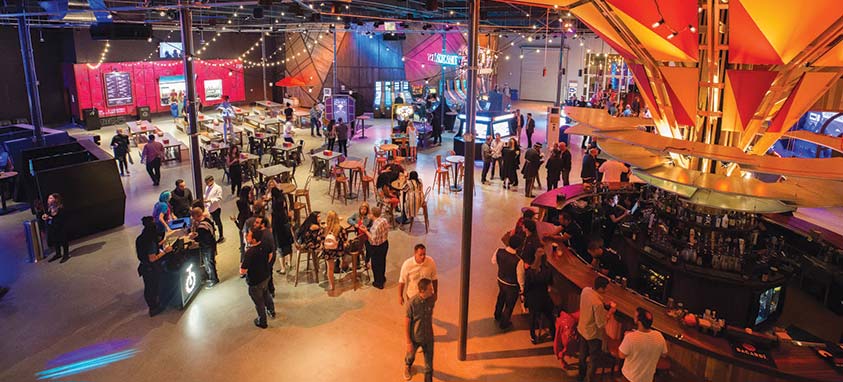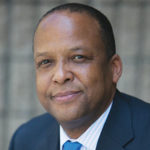 DARREN GREEN, LA Tourism: For the hyper-local group experience, Cartwheel Art Tours customizes private adventures for groups of any size, from corporate to team building, with walking routes that include Underground L.A. downtown, exploring the city's underground past with famous speakeasy haunts or checking out the incredible graffiti and murals across the Arts District. A super cool spot located in the Arts District is Two Bit Circus, a brand-new VR and arcade amusement park featuring traditional circus and arcade games, virtual and software experiences, and escape rooms. There's also a dining area with a robot bartender that serves cocktails!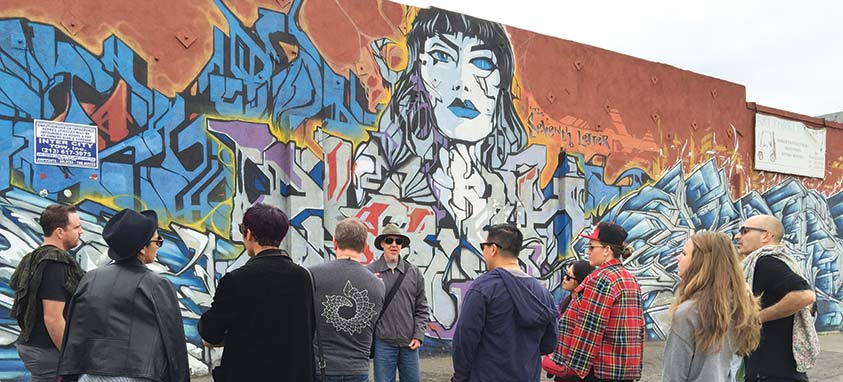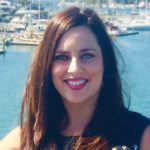 JANET ZALDUA, Marina del Rey Convention & Visitors Bureau: As L.A.'s waterfront playground, groups can indulge in Yogaqua—a mash-up of yoga and stand-up paddle boarding in a fun group class that takes place in a calm cove away from waves and boat wakes. Then they can relax at Beach side Restaurant & Bar at Jamaica Bay Inn, a chic coastal event space for receptions, group dinners and mixers steps from the sand at Mother's Beach.
Santa Barbara
This city embraces its Mediterranean climate and oceanfront views against a backdrop of the dramatic beauty of the San Ynez mountains. It would be a shame to visit without getting out on the water. The locals know all the side trips, too.
CAROLINE BETETA: A wide range of wineries span Santa Barbara County. Luckily, there are also numerous tasting rooms right in the heart of the city. Check out the Urban Wine Trail in Funk Zone and enjoy the murals, art galleries and vintage shops.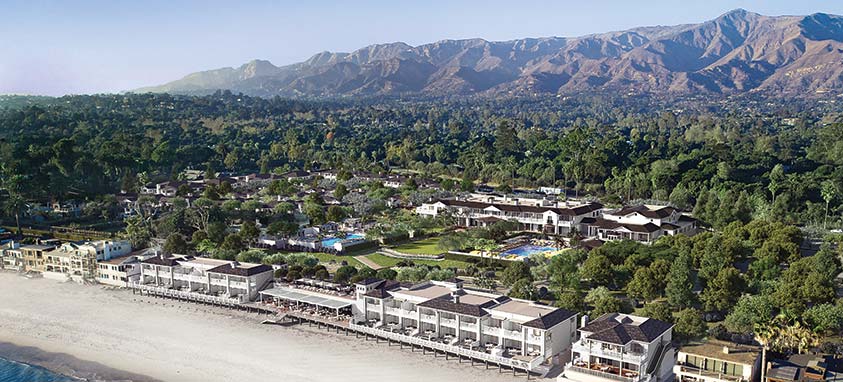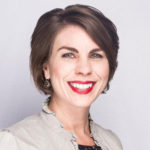 MICHELLE CARLEN, Visit Santa Barbara: As one of the most picturesque boating locations in Southern California, Santa Barbara harbor is one of the rare places in the state where you'll find world-class yachts, commercial fishing boats and pleasure craft side by side. Sail out of the harbor on a sunset cruise for a spectacular view of the city. For some on the- water fun and serious team building, groups can participate in a corporate sailing regatta. For a more laid-back experience, rent kayaks or stand-up paddle boards to float alongside sea lions and dolphins. The Santa Barbara Channel is also one of the West Coast's best areas for year-round whale watching, with several adventure outfitters available for private charters.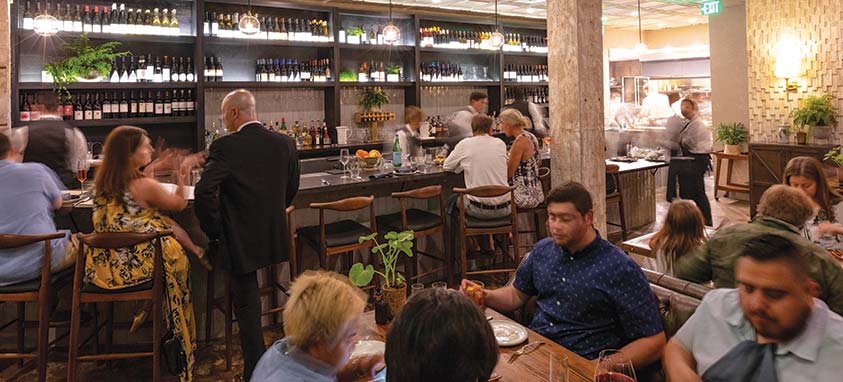 Go behind the scenes of Santa Barbara's food, wine and beer culture to treat groups to a taste of local flavor. There are several food tour options, from a walking tour with Eat This, Shoot That!, which teaches participants how use their smartphones to snap the best food and travel photos, to a chef-led cooking class that might include a trip to the farmers market with Market Forays. Or, make it easy on yourself and book your meeting at Montecito Inn, where Top Chef Phillip Frankland Lee and his wife, pastry chef Margarita Kallas-Lee, are launching two new eateries—The Monarch and Chaplin's Martini Bar, which pay homage to the late silent-film star, who was an original owner of Montecito Inn.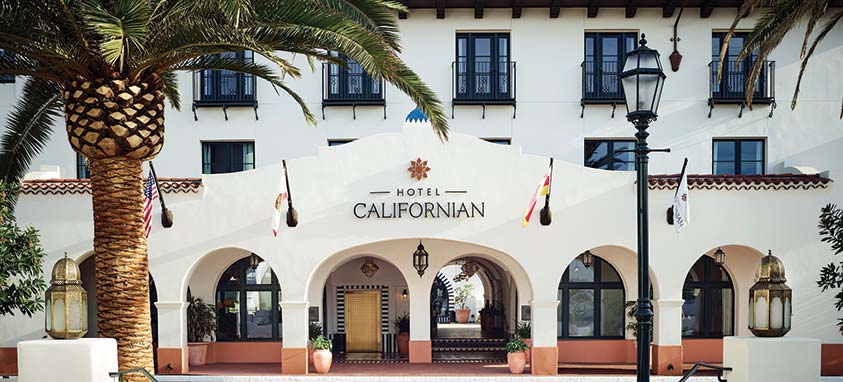 Last fall's arrival of Hotel Californian's 121 oceanfront guest rooms and expansive rooftop deck and Rosewood Miramar Beach Montecito's 161-room (including 37 suites) resort in February 2019—two long-awaited developments—are introducing enticing, new options for visitors and the meetings market. We are talking about bungalows, a luxurious Sense spa and six Insta-worthy restaurants and bars.
Palm Springs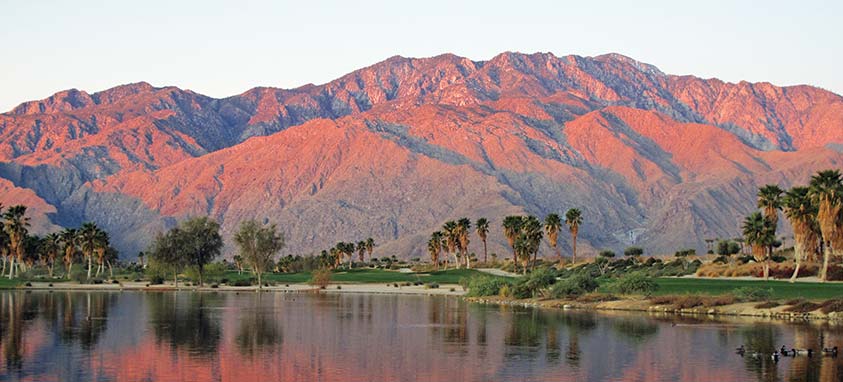 Long a playground for the rich and famous, Palm Springs has developed into a popular destination for all ages. In addition to outstanding convention hotels with ballrooms big enough to, literally, drive a caravan of cars through—The Westin Mission Hills Golf Resort & Spa, Renaissance Palm Springs Hotel and JW Marriott Desert Springs Resort & Spa, for instance—there are three new properties that recently swung open their doors for groups. Hotel Paseo is 149 guest rooms of luxury anchoring what is known as The Rodeo Drive of the Desert. Kimpton Rowan Palm Springs Hotel capped its 153 guest rooms and 16,000 sq. ft. of meeting space with a rooftop bar. And Arrive Palm Springs put the mid century hip back in boutique meetings with 21,820 sq. ft. of indoor and outdoor gathering space.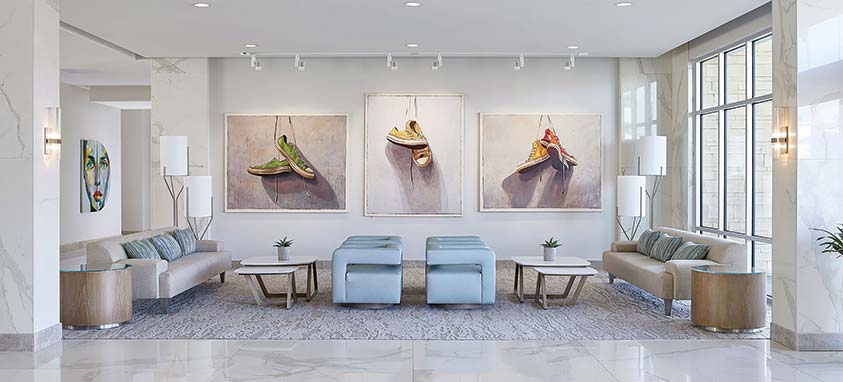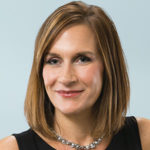 ANNE MARIE MOURHESS, Greater Palm Springs Convention & Visitors Bureau: The Rose Garden at the Empire Polo Field, which debuted at Coachella, is ideal for creating a memorable VIP Experience.
Plan a Luxury Drive
California Fairmont Hotels & Resorts' prepackaged stay-and-drive programs make it easy to put guests behind the wheel of a performance vehicle for regional experiences they won't soon forget.
At Fairmont San Francisco (606 guest rooms and 72,000 sq. ft. of meeting space) and Fairmont Sonoma Mission Inn & Spa (226 guest rooms and 42,555 sq. ft.), a City to Vines experience offers a four-day Maserati rental with time at both properties so attendees can experience the bright lights of S.F., smooth reds of wine country and rejuvenating geothermal hot springs at one of the top-rated spas in the country—as well as a sweet ride, perfect for those vineyard trails.
More beautiful scenery awaits in nearby Berkeley, where Claremont Club & Spa (276 guest rooms and 20,000 sq. ft. of meeting space) offers Maserati Gran Turismos for exploring the hills and valleys. In Santa Monica, Fairmont Miramar Hotel & Bungalows (302 guest rooms and 58,760 sq. ft.) has Opposite of Ordinary experiences that include the keys to a convertible Maserati Gran Cabrio tuned for nearby Pacific Coast Highway. In San Diego, Fairmont Grand Del Mar (237 guest rooms and 31,666 sq. ft.) features a Key to The Grand Life package that starts with a Champagne breakfast and a short Maserati ride to The Grand Golf Club or The Spa, or both.
Central Coast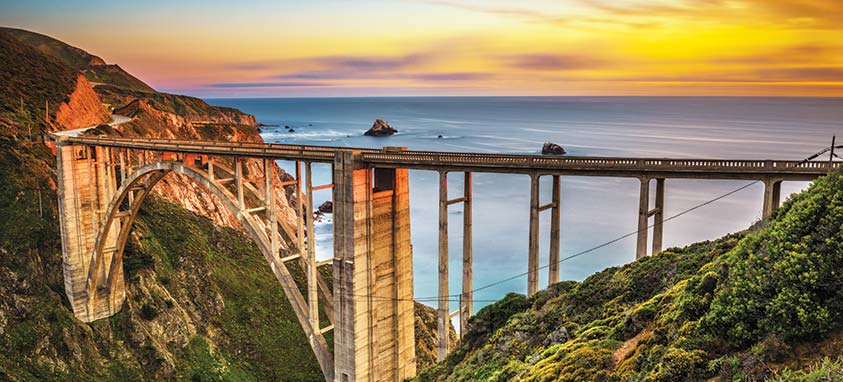 From San Luis Obispo, through Carmel, Monterey and Big Sur to Santa Cruz, the Highway 1 Discovery Route kicks into high gear. Billed as "where nature meets nurture," this bucket-list drive winds through some of the most rugged and breathtaking scenery on the planet, with easy access to world-class shopping, dining and meeting. Here are sightseeing tips from master tour guides.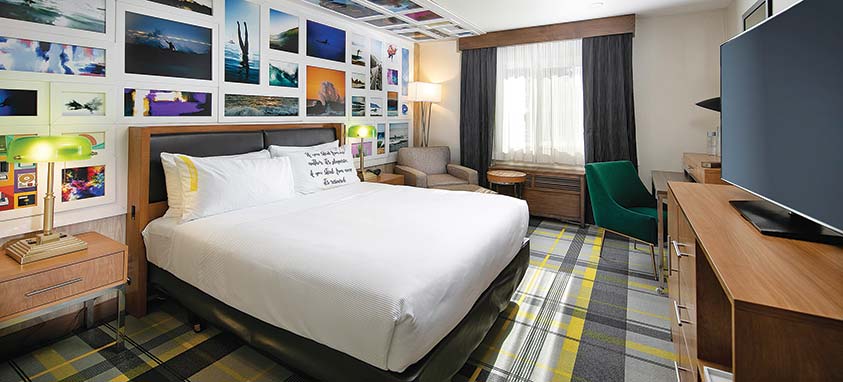 CAROLINE BETETA: The Central Coast is the perfect place to see marine wildlife. Drive the iconic Highway 1 and stop at places like Morro Bay to spot sea otters, Piedras Blancas to see the massive elephant seals resting on the beach or go whale watching off the coast of Monterey.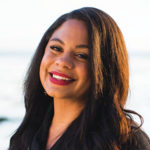 KEBA BAIRD, Visit SLO CAL: For a completely different take on horsepower, consider viewing a herd of 80 Clydesdale horses roaming freely on 2,000 private acres in Cambria, followed by a Santa Maria-style barbecue or dinner among the vines at a winery. Get off the beaten path by riding a dune buggy in the Oceano sand dunes or kayak to Avila Lighthouse.
The Kinney San Luis Obispo is the new, 100-room boutique property on the block, featuring "elevated college flair" with plaid carpet and hoodie-style bathrobes. The Library is 1,200 sq. ft. of meeting space offering 0-to-60 YouTube cruising speeds in the time it takes to click a button— at no extra charge. Opening in 2019 is Hotel Serra, which takes up two downtown blocks frontedbya 1920s building and backed by modern luxury and convenience. From the indoor-outdoor meeting space outfitted with a built-in fire pit to the penthouse suite and rooftop pool deck, the property incorporates the Mission-style past and exciting future of the region.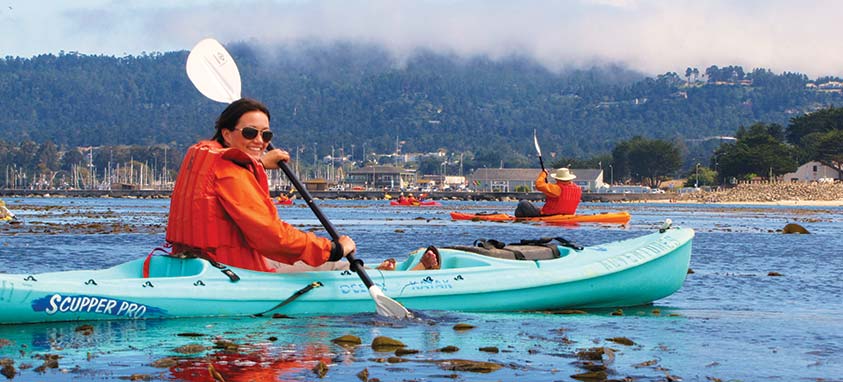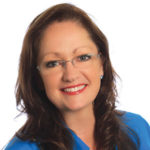 TAMMY BLOUNT-CANAVAN, Monterey County Convention & Visitors Bureau: Adventures By The Sea (ABTS) will create customizable outdoor experiences (kayaking, bike and surrey tours) and can even create an awesome scavenger hunt to get everyone out and exploring. ABTS partners with many of our venues to bring great experiences straight to the event. The hot new spot downtown is The Barns at Cooper Molera. Immerse your group of up to 600 people in rustic elegance, all within walking distance of Monterey Conference Center and the waterfront.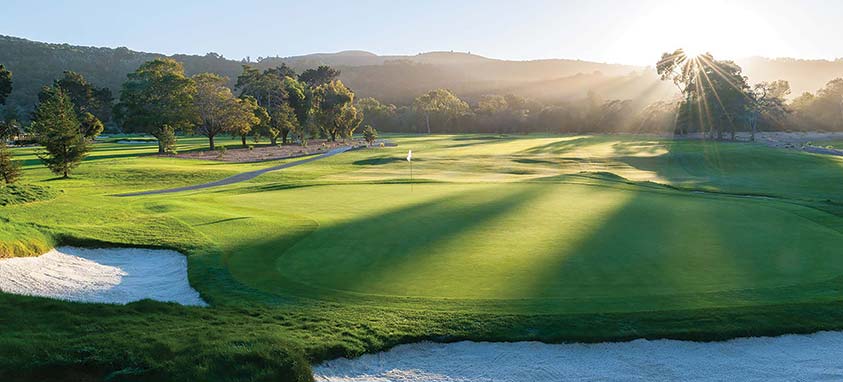 In Carmel Valley, Quail Lodge & Golf Club is the starting line for the annual Bonhams auction and offers a Quail Moto Rally Experience, access to Monterey Touring Vehicles classic cars for group rallies and a Land Rover Driving School that will take your team through the mud and up the hill for the challenge of a lifetime. With 7,000 sq. ft. of golf-course-view meeting space, including a private meadow, there is plenty of room to think big.
In Monterey, Weather Tech Raceway Laguna Seca is home to Rolex Monterey Motorsports Reunion (known to autophiles as "the historics"), which take place in August, but you can schedule track time throughout the year to get attendee hearts racing.
Sacramento County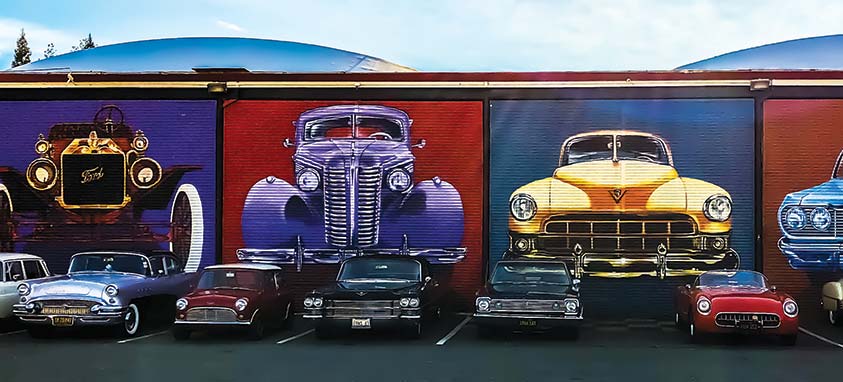 Associations have long understood the power of meeting at the nexus of one of the most powerful economies on the planet. Now, there are more reasons to stop at the halfway point between Tahoe and San Francisco. A world-class foodie scene, new hospitality choices, including Kimpton Sawyer Hotel in Downtown Commons (DoCo), and plans for an extreme makeover of Sacramento Convention Center Complex are at the top of the list.
CAROLINE BETETA: Sacramento is best known for being the capital of California, and now for being America's Farm to Fork Capital, but it also has a great art scene. Midtown is full of galleries, artists' studios and performing arts groups, and Sacramento is home to hundreds of murals, covering the walls of buildings all over town.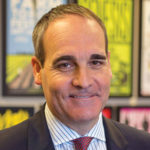 MIKE TESTA, Visit Sacramento: You have got to see the brand-new D.O. Mills Bank Building, a three-story food hall in a beautifully preserved 1912 historic landmark that features the best of Sacramento's emerging culinary scene. Plus, it's right across the street from the new Golden 1 Center in DoCo. In fact, Sac Tour Company can lead your group on a walking, running ond artist inspiration, as well as the history of street art in Sacramento and the evolution of street art around the world.
Wine Country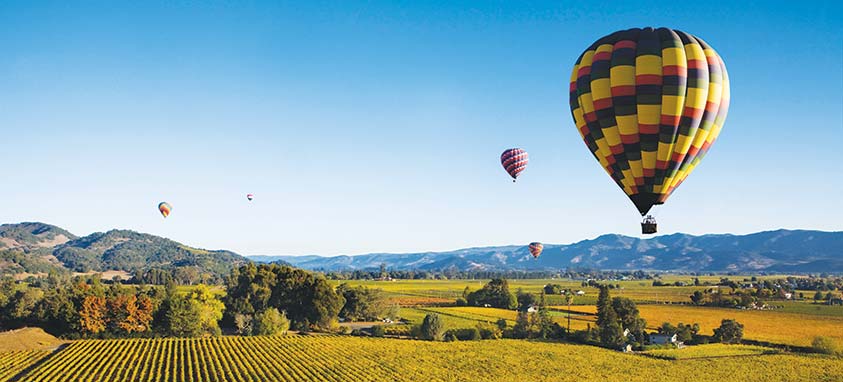 The sight of those perfect rows of vineyards and a seat at a crafted-wood boardroom table in a wine cave is enough to put any guest in a more fluid state of mind. Capitalize on the jeans-and-sport-coat mentality paired with some of the most acclaimed cuisine in the world to drive business outcomes you won't find anywhere else.
CAROLINE BETETA: Napa and Sonoma counties offer some of the best wine in the world, with some 400 vintners pouring in each valley. Of course, tastings are the best way to experience this firsthand, but I also recommend getting a bird's-eye view of the vineyards from a hot air balloon.
Smart Tip
Book some track time at Sonoma Raceway's 2 1/2 mile, 12-turn track. Simraceway Performance Driving Center can put your attendees in F3 race cars or top-of-the line Audis to wind through one of the most beautiful tracks on earth..
Smart Tip
Drive along Silverado Trail to take in the beauty before heading to the elevated barn vibe of the new The Social at The Estate Yountville; or be one of the first to book Meritage's still-shiny new meeting space at Vista Collina Resort in Napa. For those who want to meet in the middle of the action, Andaz Napa and Archer Napa offer wine country "agri-chic" charm and sunny terraces for mixing business and pleasur, cocktails and fire pits.
In St. Helena, the new hot spot is the refined elegance of Las Alcobas and its highly acclaimed Acacia House restaurant, featuring celebrity chef Chris Cosentino and pastry chef Curtis Cameron in a reimagined 1905 building, which just so happens to have the perfect outdoor space for a model car reveal and a light-filled haven for getting business done.
Nearby, in Geyserville, Francis Ford Coppola Winery is the perfect backdrop for a group of up to 300 people. Visit the final home of a rare Tucker 48 in the movie gallery and schedule a private screening of Coppola's Tucker: The Man and His Dream, starring Jeff Bridges. Then, plan a family-style dinner in the Pavilion with a bandshell inspired by The Godfather and dancing with a view of the vineyards.
On the Sonoma side of the hill, Cornerstone is the home of Sunset Gardens and its own rustic The Barn at Tyge William Cellars. All this functional space is across the street from Gloria Ferrer Caves and Vineyards, where a wine country picnic is one of the "elevated experiences" offered by the award-winning sparkling wine family from Spain.
Northern California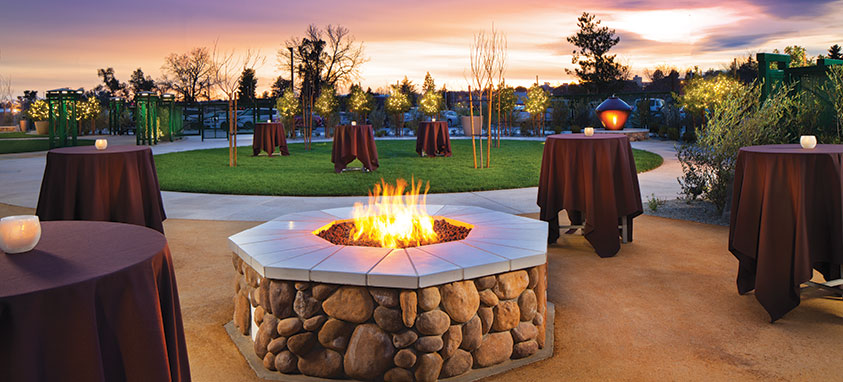 CAROLINE BETETA: California's North Coast offers rugged cliffs, towering redwood trees and quaint seaside towns. I recommend checking out Glass Beach in Fort Bragg or hiking in Point Arena-Stornetta Public Lands. Redwood National and State Parks are home to nearly half the world's coast redwoods and will leave a lasting impression on any visitor.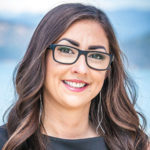 JENNIFER FONTANA, Visit Redding: Get off the fast track by booking Lake Shasta Dinner Cruises and then regroup at the new Sheraton Redding Hotel at the Sundial Bridge.
San Francisco Bay Area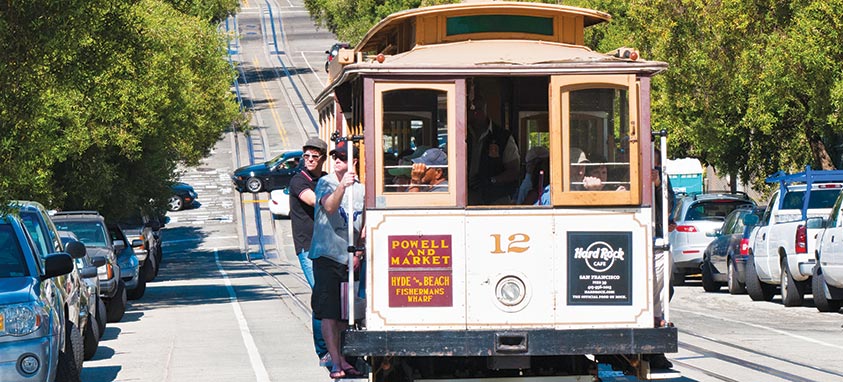 The Bay Area is more than a city: It is a force for inventing new ideas, a collection of unique neighborhoods offering distinct approaches to getting business done, a dynamic way of living and meeting. We asked locals in the North, South and East Bay as well as the city proper for some of the not-to-miss meeting spots.
CAROLINE BETETA: There are so many iconic attractions in San Francisco. Visitors can walk or bike across Golden Gate Bridge, ride in a cable car or take a ferry to visit Alcatraz. Pier 39 is another can't-miss destination offering an array of dining, shopping and attractions.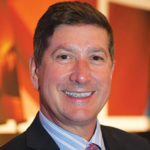 JOE D'ALESSANDRO, San Francisco Travel: Check out Parklab Gardens, which combines top food trucks with San Francisco's only outdoor miniature golf course, Stagecoach Greens. This fresh take on a fun group outing playfully immerses players in the story of San Francisco—past and present—using sight, sound, technology and creativity. Across the street, Spark Social also offers a casual food truck experience. Both are available for groups and private events. They're located in the Mission Bay area and are easily accessible by public transportation.
Other fun alternatives to the predictable options include Tabletop Tap House atMetreon, adjacent to the newly expanded Moscone Center; Coin-Op Game Room, a "barcade" that offers tasty craft cocktails and classic arcade games; and Emporium SF, with its retro and current game favorites for groups as large as 800 people.
Other fun alternatives to the predictable options include Tabletop Tap House at Metreon, adjacent to the newly expanded Moscone Center; Coin-Op Game Room, a "barcade" that offers tasty craft cocktails and classic arcade games; and Emporium SF, with its retro and current game favorites for groups as large as 800 people.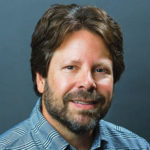 DANIEL MARENGO, Visit Berkeley: Above the University of California, Berkeley campus in the panoramic Berkeley Hills are a pair of unique meeting and event venues. The Lawrence Hall of Science offers a dramatic setting for events with more than 50,000 sq. ft. of indoor and outdoor space. Yards away, the University of California Botanical Garden at Berkeley has 1,700 sq. ft. of meeting space to host up to 100. Just a few bends up the road is Grizzly Peak Boulevard, a serpentine and scenic byway that affords postcard views of the San Francisco Bay, Bay Bridge, Golden Gate Bridge and Pacific Ocean.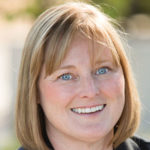 SHELLEY MITCHELL, Visit Concord: Take your group outside with hiking at Mount Diablo State Park or pickleball at Willow Pass Community Park. The Veranda Fountain Plaza offers outdoor patios with restaurants, such as Mikuni's Sushi, Residual Sugar Wine Bar and Puesto Mexican.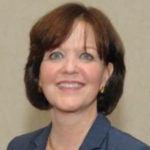 ANNE LECLAIR, San Mateo County/Silicon Valley Convention and Visitors Bureau: Consider a night out at Long Branch Saloon and Farms in Half Moon Bay. This replica of an old Western town, complete with a saloon (an optional casino rental), an old-fashioned parlor, a wine room and a giant outdoor barbecue. Guests can roam freely, pan for gold, play miniature golf, try to hit the bell with a sledgehammer or try their hand at rope tricks. In San Carlos, Noelani's Island Grill has two outdoor patios for groups, a great happy hour and live music. Just up the street is Savanna Jazz, a retro jazz club perfect for groups
Smart Tip
Take a guided tour over statuesque Golden Gate Bridge to Sausalito. Inn Above Tide recently unveiled two new Founder's Suite meeting locations with views of the city sure to inspire meaningful conversations. Cavallo Point, a former military base turned national park, meeting and culinary destination, offers group space where 300 people can watch the fog roll in after a day of brainstorming.