Beer and wine scene flows in New York
New York state's rich history and scenic landscape continue to attract meeting groups, but perhaps the most dynamic lure is its growing prominence as a robust wine region and bountiful beer scene.
More: New York State Offers Stimulating Brewery and Winery Tours
It's the country's third-largest wine producer, generating 175 million bottles of wine each year, ranging from American varietals such as Concord and Delaware to classic French merlot and cabernet sauvignon. And New York is the sixth-largest beer-producing state in the country, with breweries increasing from 95 in 2012 to 415 in 2018.
The New York beer and wine culture is woven into many different regions of the state. From Albany to Rochester, New York City to Westchester, Saratoga to Long Island, and all the way to the small town of New Paltz, we peaked into its bounty, which serves up new ways for meeting professionals to surpass their attendee's expectations.
Albany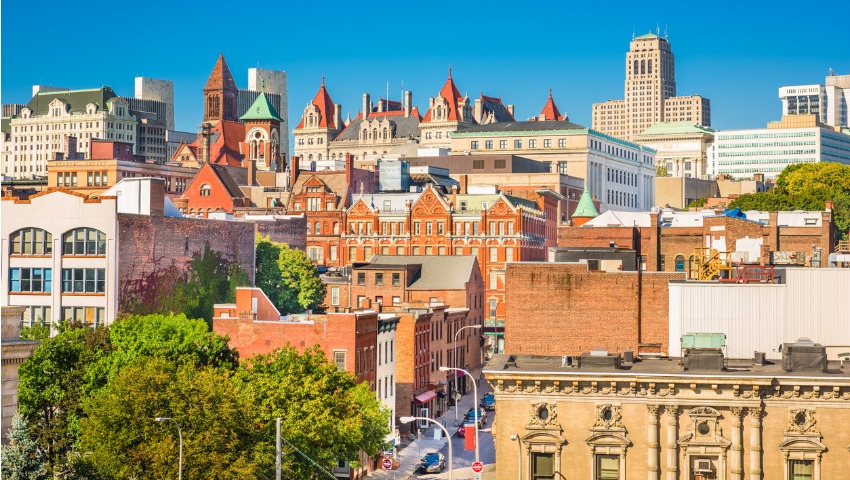 A city steeped in history, Albany has grown from a small Dutch settlement into New York state's capital city. Known for its storytellers, this 400-year-old city has a distinguished brewing history and thriving winery scene. Meeting planners can contact Discover Albany's convention sales and services staff for help with arranging visits to experience these rich traditions.
Where to Sip, Swirl and Savor
C. H. Evans Brewing Company at the Albany Water Works (next to the Discover Albany Visitors Center), features up to 12 in-house brews, a spacious mezzanine and event space that accommodates up to 200 standing (64 seated). It also serves a bit of history: The red-brick building housed the city's original water pumping station. Order a beer sampler for attendees, or take home a growler of your favorite craft beer after the event.
Druthers Brewing Co., also in downtown Albany, masters the art of craft brewing, with an award-winning year-round selection of beers and seasonal favorites. The Dare, Druthers' German-style sour ale, won a gold medal at the 2014 World Beer Cup in Germany, while seasonal offerings such as the Harvest Apple cider and malty, caramel-y Winter Warmer win first place in our hearts.
Fort Orange Brewing blends great tasting beer with a family-friendly environment at its downtown area taproom, showcasing fresh and flavorful styles from across the country, including a Northeast IPA, Irish red and traditional pilsner and stout.
Altamont Vineyard & Winery crafts complex wines while using classic techniques, as Michael DiCrescenzo and his father, Louis, grow 25 different grape varieties. Groups can tour their vineyard from May to August, and the tasting room is open Saturdays and Sundays from noon to 5 p.m. There are three excellent spaces for events, which can accommodate parties with up to 200. Sample their robust selection of wines and try one of their specialty cheese plates, which also include locally made chocolates.
Can't decide? You can tour all the above locations and more along the Capital Craft Beverage Trail, formed in 2015 as an option for groups to tour the region's most popular craft breweries and beverage producers. It highlights Albany's taste in locally sourced, small-batch breweries.
Where to Meet
Hilton Albany is the largest and only full-service hotel in the heart of downtown, and has the largest ballroom in the Capital District. Within walking distance of the New York State Capitol and Capital Complex, this hotel is perfect for large meeting groups. It recently completed a $16 million renovation and features 385 guest rooms and more than 30,000 sq. ft. of flexible, outstanding function space, including 31 meeting rooms.
The Albany Capital Center provides state-of-the-art meeting and event space, on-site parking and direct connections to Empire State Plaza, Egg Performing Arts Center and Times Union Center arena (via enclosed walkway). Together these spaces offer more than 159,000 sq. ft. of meeting space.
Rochester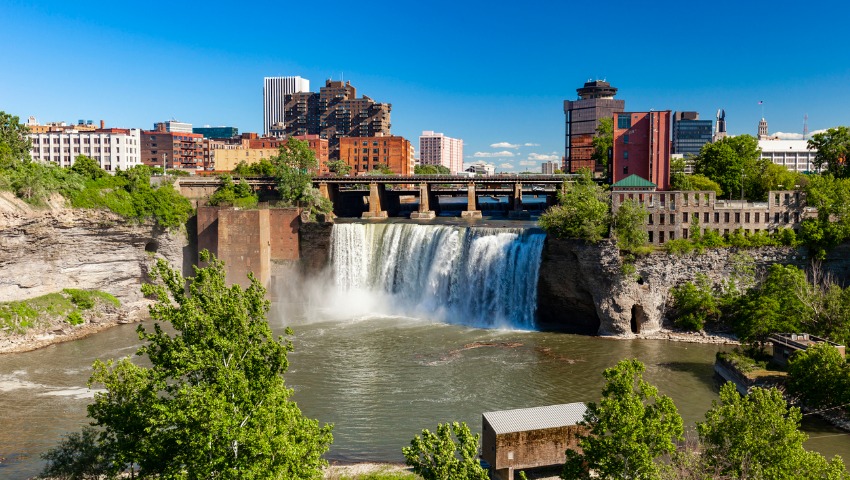 "Rochester is a mid-sized city in the midst of an incredible period of revitalization, growth and change," says Rachel Laber, director of market communications and public relations for Visit Rochester. "With more than $950 million invested in the city's downtown, Rochester is on the rise. Major community revitalization projects include reimagined uses for former industrial and commercial buildings, a wave of new restaurants, a burgeoning craft brewery scene, and improved amenities at local hotels and the convention center."
Just south of Rochester, the Finger Lakes area is the state's central wine region, attracting pioneers of the wine industry, while an abundance of great brewers adds more variety for planners and their attendees.
Where to Sip, Swirl and Savor
Founded in 1878 in Rochester, Genesee Brewing Company is one of the country's largest and oldest continually operating breweries. Once a century-old packaging center, Genesee Brew House has transformed its 9,200-square-foot space into a pilot brewery and a pub-style restaurant. The brewery has two spaces for events: The tasting room can fit up to 50 people, while the outside beer garden can accommodate up to 100. It's a great venue for beer connoisseurs. Groups can sample iconic Genesee Beer, a lager made from barley malt, corn grits and hops.
Casa Larga is located just outside of Rochester, in the Finger Lakes Wine Region. Since 1974, the Colaruotolo family has been dedicated to preserving its Italian heritage, taking pride in producing award-winning wines and creating a unique atmosphere for guests that visit their vineyard year-round. Casa Larga is especially known for its ice wines, made in the traditional German eiswein (ice wine) method from grapes frozen on the vines. In fact, its Fiori Vidal ice wine is the most awarded ice wine in the United States. The winery's premier event space, Bella Vista, can fit up to 300 people.
Where to Meet
Located in downtown Rochester, Joseph A. Floreano Rochester Riverside Convention Center is an 11-time recipient of the Prime Site Award from Facilities Magazine. The enclosed skyway connects the convention center to Hyatt Regency Rochester, with 338 guest rooms and 20,000 sq. ft. of meeting space, and Rochester Riverside Hotel, with 460 guest rooms and 30,000 sq. ft., including 14 meeting rooms.
Janet Dickelman, convention coordinator for American Council of the Blind, has brought her group to the city and highly recommends that meeting planners contact Visit Rochester to arrange an event.
New York City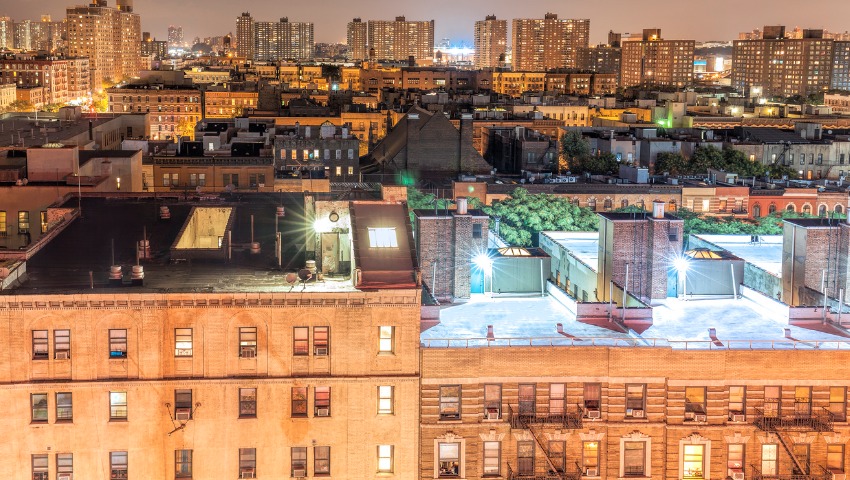 With easy access to three area airports, New York City always has something new to see and do. Amid the skyscrapers and buildings throughout the city, groups will find that the brewery and winery scene has exploded. Since the mid-2000s, many new wine makers and brewers have emerged against the city's vibrant and cultural backdrop.
Where to Sip, Swirl and Savor
Set in the heart of Williamsburg, Brooklyn Winery is a boutique urban spot that specializes in producing small-batch wines, sourcing grapes from all corners of the United States. Winemaker Conor McCormack utilizes innovative techniques to create wines in a variety of styles. From barrel-fermented riesling to reserve cabernet sauvignon, Brooklyn Winery highlights different flavor profiles, resulting in some tasty vinos. Accommodating groups of 20 to 300 guests, it also has a wine bar that features a food menu and relaxing ambiance.
Boasting an inviting communal and big-group atmosphere, it's no wonder that Brooklyn's Threes Brewing draws crowds from all over the state. This versatile brewery has 24 tap lines and crafts brews with a balance of complexity. The brewery focuses on lagers, hop-forward American ales and mixed-culture beers. Favorites include Here Ya Go Pale Ale, which contains pine and citrus notes, and I Hate Myself IPA, made with jackfruit and melon rind. With a tap room and event space in Gowanus, as well as a satellite bar and event space in Greenpoint, Threes Brewing can fit up to 150 people in its eight unique spaces.
The Bronx Brewery is a versatile spot in a unique industrial area of New York City. Located only five minutes from Manhattan, this hidden gem sits in the historic Port Morris neighborhood of the South Bronx.
Squishy sofas, foosball tables and a plethora of craft beers pour out into this community-driven brewery. Three venue spaces can accommodate any type of event, and a 5,000-square-foot backyard, located beneath a railroad trestle, is adorned with corn hole bags and picnic tables that groups can use at their leisure.
Where to Meet
The newly opened TWA Hotel offers 50,000 sq. ft. of midcentury modern-inspired event space. Its 45 event rooms and five hospitality suites can host up to 1,600 people. Inspired by the 1960s, amenities include the reborn Paris Cafe, overseen by famed chef Jean-Georges Vongerichten; a fitness center; 512 ultra-quiet guest rooms; and an observation deck.
The busiest convention center in the nation, Javits Center, is currently undergoing a $1.5 billion expansion that will add 1.2 million sq. ft.
"On Manhattan's west side, adjacent to the Javits Center, is a brand-new neighborhood, Hudson Yards," says Jerry Cito, executive vice president of convention development for NYC & Company. "The Edge observation deck will debut on the 100th floor of 30 Hudson Yards in early 2020, and an event space on the 101st floor will offer unmatched views."
New York City boasted 121,700 hotel rooms as of August 2019, and is scheduled to have 19,000 new rooms by the end of 2021.
Westchester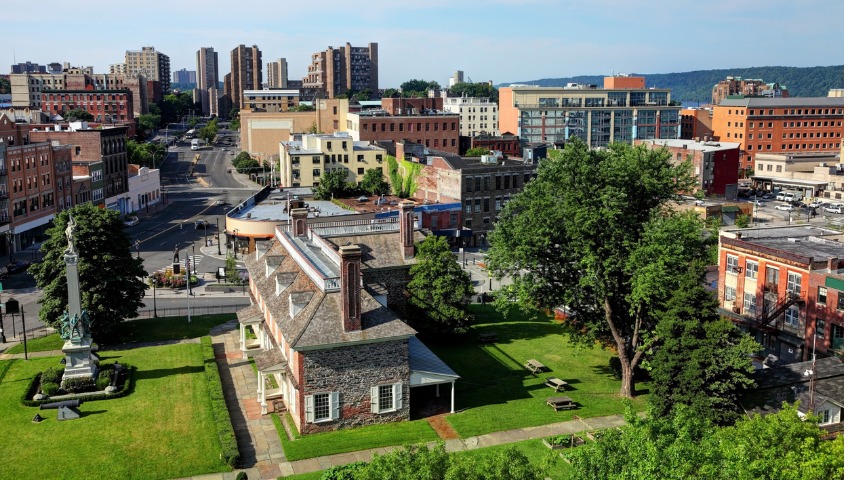 Bordering New York City, Westchester is the first stop heading north into the Hudson Valley, offering easy access into the booming vineyards and breweries that await up and down the area.
Where to Sip, Swirl and Savor
Captain Lawrence Brewing Co. is Westchester's and the Hudson Valley's largest craft brewery, with beer styles ranging from hoppy and flavorful IPAs to thirst-quenching, barrel-aged sour ales. Owner Scott Vaccaro opened the brewery in 2006, brewing his tart ales crafted in small batches. Captain Lawrence boasts a 25,000-square-foot brewing facility, a 2,500-square-foot beer hall, and a 6,000-square-foot outdoor beer garden. There are three event spaces, accommodating up to 42 people.
Millbrook Winery's belief in viticulture, innovation and experimentation is the reason it has been voted best winery in the Hudson Valley for the last 20 consecutive years. John and Kathe Dyson opened Millbrook in 1988, and today the vineyard produces from 10,000 to 15,000 cases of wine annually. It was the first vineyard in the Hudson River Region of New York state dedicated exclusively to the production of vinifera grapes, which can be seen on its 30 acres.
Three event spaces can accommodate up to 150 guests and tastings are conducted in a restored 1940s Dutch-style barn and loft space. Vineyard Grille serves up delicious food, and the winery hosts several events, including a summer outdoor jazz concert series, Friday night food trucks and Sommelier Sundays wine education classes.
As you arrive at Clinton Vineyards, a 100-acre Dutchess County property, you can't help but imagine yourself happening upon a small European vineyard estate. That's what founder Ben Feder imagined when he created Clinton Vineyards in 1976. It's known as The Jewel in the Crown of the Hudson Valley, and its award-winning, estate-bottled wines include Seyval single-grape vintages, and sparkling and dessert wines. Housed in a 19th-century Dutch barn, Clinton Vineyards offers private events for groups of up to 35 guests.
"As the craft beverage industry explodes nationwide, Westchester County has emerged as a hub for craft beverage enthusiasts in New York state," says Natasha Caputo, director of Westchester County Tourism & Film.
Where to meet
Located in Briarcliff Manor, just 45 minutes from Manhattan, Edith Macy Center is situated among 405 wooded acres on a mountainside, in the heart of Westchester County. Along with 52 guest rooms, planners can take full advantage of the center's climate controls in each conference room, ergonomic chairs, built-in sound systems and retractable screens. Attendees can enjoy the serene and relaxed environment of this attractive, state-of-the-art facility.
Long Island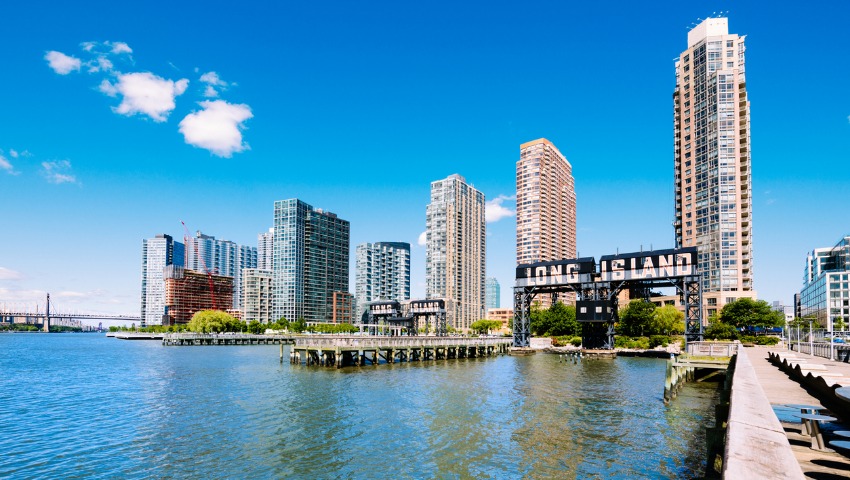 Long Island's East End on the North Fork is mostly known for its quaint harborfront villages, but it also is popular for its craft breweries and Long Island wine country, which was recently honored as one of the top 10 wine regions in the world by Wine Enthusiast. Combining big-city convenience with small-town charm, Long Island offers meeting planners 118 miles of coastline and 1.5 million sq. ft. of meeting space.
Where to Sip, Swirl and Savor
Bedell Cellars, located in the Long Island wine-growing region, is a family-owned winery, pioneering quality wines. With sweeping views across the vineyards toward Peconic Bay, Bedell Cellars has been crafting its wines in small batches for 35 years. Using sustainable farming techniques, it grows its grapes in Long Island's unique maritime terroir.
Private events can be held in several different areas. The intimate, loft-style tasting room can fit 50 guests comfortably, while the cathedral-roofed pavilion and the 4,000-square-foot mahogany deck overlooking the vineyards can fit 125 guests.
Adorned with Venetian crystal chandeliers and a high ceiling, Sparkling Pointe Vineyards & Winery is beautifully styled, with bright Brazilian artwork that hangs throughout the property. Opened in 2010, it is dedicated to the exclusive production of methode champenoise sparkling wines. Sustainably grown on three vineyard sites comprising 40 acres within the North Fork of Long Island American Viticultural Area, this lush winery offers mesmerizing vineyard views. Events can be held inside the tasting house, accommodating up to 100 guests, or outdoors on the large terrace, fitting up to 250.
Moustache Brewing Co. was founded in 2012 by a husband and wife team, Matthew and Lauri Spitz. The 5,600-square-foot facility self-distributes throughout Long Island and to parts of Westchester, into the Hudson Valley. Producing dozens of different beer styles every year, Moustache Brewing's 1,200-square-foot brewery can hold up to 20 guests for private events.
Where to meet
Located minutes from the Hamptons on the South Fork and historic wine country on the North Fork of Long Island, The Preston House & Hotel in downtown Riverhead offers 20 upscale rooms and suites. This 1905 historical home boasts original floors, beams, a fireplace, stonework, barn doors and hardware that are restored to their original elegance, with modern refinements. There are three private event spaces for intimate gatherings, or you can reserve the entire restaurant for larger functions with up to 40 guests.
Two other New York cities—Saratoga and New Paltz—also offer attractive options for groups wanting to enjoy top beer and wines, along with other outstanding features. These picturesque places are great alternative for groups seeking a laid-back environment.
Escape the big cities and head to New Paltz and Saratoga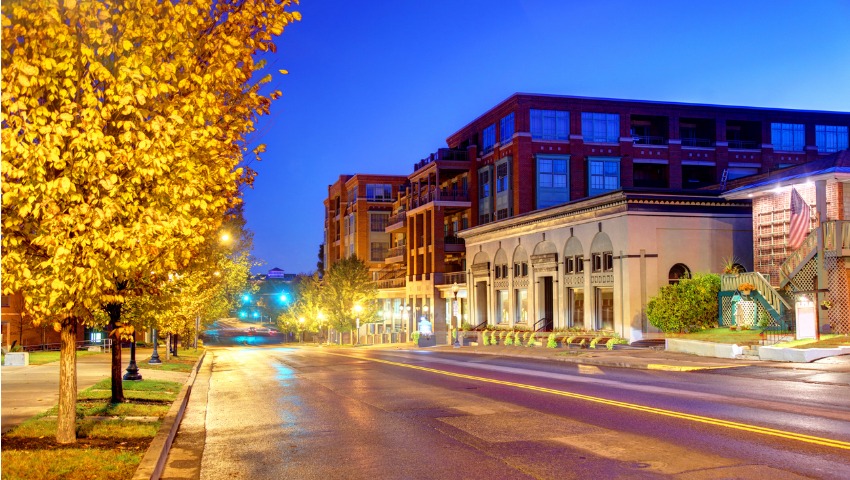 Saratoga
Located in the southernmost foothills of the Adirondack Region in Upstate New York, Saratoga is a historical and cultural hub known for its mineral springs, horses and more than 100 restaurants.
Just a 10-minute drive from historic downtown, The Saratoga Winery combines the rustic nature of the Adirondacks with the esthetic beauty of Saratoga Springs. This laid-back winery handcrafts more than 15 wines that are made on the premises, including its signature wine, Melomel. It also has eight local craft beers on tap, which change weekly.
Gatherings can be held in the event building, barrel room, and outside patio and lawn, which can seat up to 125 guests. More seating can be added to accommodate larger groups. The winery features music on weekends.
New Paltz
New Paltz is a picturesque small town, surrounded by beautiful mountain ranges, located near the SUNY New Paltz campus and historic Mohonk Preserve. This rural, artsy town features a unique mixture of nature, farm-to-table eateries, charming boutiques and a lively music scene.
Groups interested in staying in Hudson Valley often opt for Mohonk Mountain House (pictured), a Victorian castle resort. Founded by the Smiley Family in 1869, it's surrounded by 40,000 acres of pristine forest, yet only 90 miles north of New York City. The National Historic Landmark resort offers 265 guest rooms, five cottages, farm-to-table cuisine and 14 meeting rooms.