New properties creatively welcome groups
When 10,000 attendees from Association of International Educators arrive in Washington, D.C., this month for their annual conference, no one should have trouble finding a room. The city is home to 32,652 hotel rooms and more art than you can shake a paint brush at.
Elliott Ferguson, II, president and CEO of Destination DC, sees the destination's role as telling the story of travel's economic and uniting power. "Travel…connects people across backgrounds and cultures," he said.
The hospitality industry in the nation's capital has stepped up its places to gather and eat, but also to see and marvel. Classic and new properties have incorporated artistic opportunities in their lobbies, restaurants and guest rooms. Here are some places to start the tour.
Need to Know
22.8 million visitors in 2017
1,063 daily flights from DCA, IAD and BWI
140 hotels
Meet and Sleep
A visit to the 2.3 million-square-foot Walter E. Washington Convention Center doubles as a trip to one of the leading fine art museums in the world. Inside the glass walls, a $4 million art collection includes some 130 works of art by local and international masters, including iconic sepia photos of bugle boys, sculptor Jim Sanborn's glowing Spoken Word pillar and Shaw Wall, a piece that celebrates the District's African-American neighborhoods. Tours are available.
Around the corner, Marriott Marquis Washington DC boasts its own 100,474 sq. ft. of event space, 1,175 guest rooms, a 55-foot-tall, custom metallic sculpture titled The Birth of the American Flag and rotating art exhibits in the soaring lobby.
Nearby, Renaissance Washington, DC Downtown Hotel has 65,964 sq. ft. and 807 guest rooms. The dedicated conference level is awash in Capitol-themed art that welcomes attendees to a total of 25 breakout rooms.
Some 18 hotels are in the pipeline or recently opened, which will add 3,987 guest rooms to the city. March ushered in the 360-guest room Conrad Washington, DC, by Hilton. The CityCenter property is a work of art itself designed by Herzog & de Meuron, the creative force behind Olympic Stadium in Beijing and The Tate Modern in London. The hotel also features a contemporary art collection inspired by the Washington Color School movement, curated by consulting firm Tatar Art Projects. It is also home to 32,000 sq. ft. of meeting space, including boardrooms with access to a landscaped outdoor event space with Capitol views.
Also new is the resort-style Hilton Washington DC National Mall, with 367 guest rooms and a heated rooftop pool at L'Enfant Plaza. The 318-room Art Deco-designed Hamilton Hotel boasts refreshed rooms, 15,000 sq. ft. of meeting space and a 12-floor suite designed by actor and activist Alan Cummings to celebrate Newseum's Rise Up: Stonewall and the LGBT Movement exhibit.
W Washington DC, the closest hotel to the White House, just reopened in Beaux Arts style after a $50 million top-to-bottom renovation. Look for fun graphic features in the lobby and public spaces, along with 11,620 sq. ft. of state-of-the art meeting space.
Do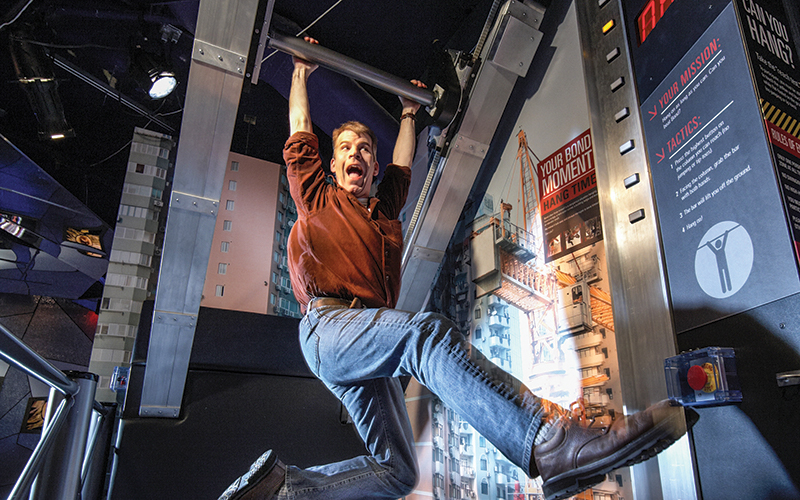 Leave behind the crowds at the Smithsonian and check out some of the new museums that have opened to delight and amaze. National Law Enforcement Museum opened in October in Judiciary Square and is designed to help visitors walk in the shoes of a police officer. International Spy Museum is set to reopen this month in L'Enfant Plaza after a $162 million renovation, with more lipstick pistols, button cameras and code-breaking challenges. Kennedy Center for the Performing Arts' expansion, The Reach, will open in September with a bevy of indoor and outdoor spaces available for rent.